• Ellen Rose is a 30 year-old vlogger and YouTube star
• She first reached fame with her channel "icklenellierose", which consists mainly of gaming-related videos
• Growing up Ellen had a passion for fantasy books and movies, comedy, and gaming
• She has an estimated net worth of $500,000
• She is known for her long brown hair and sense of humor
 
Who is Ellen Rose?
Ellen Rose was born on 29th November 1988, in Fulham, London UK. She is a 30 year-old vlogger and YouTube star, who first reached fame with her channel "icklenellierose", which consists mainly of gaming-related videos, but also features Q&As, comedic rants, challenge-type videos and a variety of other topics. In addition to her main channel, Ellen is the host on "Outside Xtra", a companion channel to "Outside Xbox!", which features videos covering a wide range of gaming culture topics. Her YouTube career has been active since 2010.
I sometimes do bathroom selfies, but today was a CT scan prep room selfie (just part of my ongoing kidney monitoring ?) #probablythefanciestgownilleverweartbh #nhs

Posted by icklenellierose on Monday, September 24, 2018
Ellen Rose Wiki Bio: Family and Education
Growing up as an only child in Fulham, Ellen was introduced into the world of fantasy and gaming by her father Andrew, who shared similar interests. While she was young, she fell in love with the "Harry Potter" series, which remains one of her favorite franchises to this day. In addition to games and fantasy books and movies, she also developed a passion for comedy. She had a unique comedic style, often incorporating sarcastic and self-deprecating jokes, combined with witty remarks usually targeted towards anything that annoyed her the most.
When she enrolled at university, Ellen decided to get into comedy, and eventually she became the president of the university's comedy society, and started doing stand-up shows. At this time Ellen also thought about launching her own YouTube channel, as a medium for her comedic content. However, her boyfriend at the time persuaded her that female comedians were not as accepted as their male counterparts, which turned her away from the idea for some time.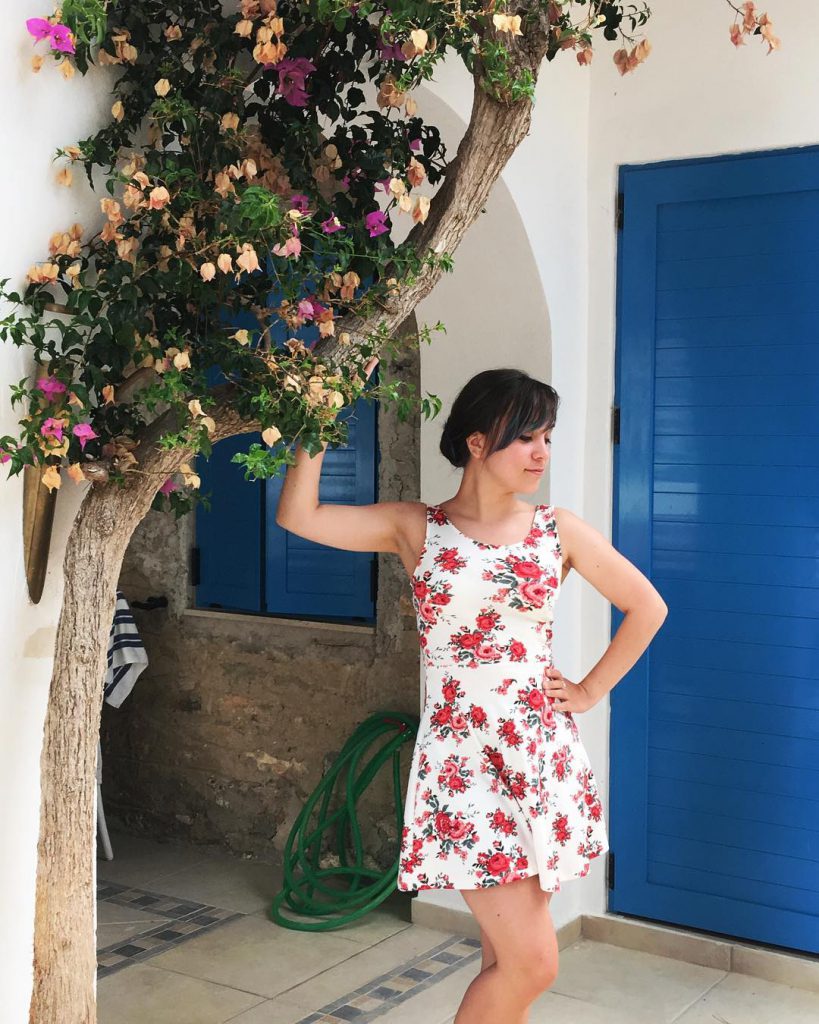 Start on YouTube
Despite her initial concerns, Ellen decided to launch her own channel, and uploaded her first video on 4th January 2010. She bought herself a MacBook Pro from the money she had been saving up, and an Xbox 360 as well. In her first video, Ellen introduced herself to the world of YouTube, and went on to upload more than 200 original videos and become a true YouTube star.
Initially, her videos resembled the vlog style which was popular at the time – her first videos were mainly opinion pieces on a variety of topics, such as feminism, university life, stereotypes, social media, etc. Being an experienced and avid gamer, she eventually started posting "let's play" style videos. Some of the popular games she has played over the years include "Bioshock", "Tomb Raider", "Kingdoms of Amalur: Reckoning" and "Dead Space 2". Her channel became popular due to her off-brand humor, coupled with interesting thought pieces on interesting topics. Rose also made it clear early on that one of her main goals was to challenge stereotypes regarding female gamers, and to encourage other girls to become gamers as well.
Collaboration with "Xbox ON"
By 2015, Ellen's fan base had grown significantly, and she became one of the most popular British female gamers and YouTubers. Due to her popularity and her vast knowledge of the gaming culture, she was approached by the UK-based Xbox channel called "Xbox On" in October 2015, and Rose was hired as a video producer and presenter. Working for "Xbox On" was a dream come true for her. She was able to try out the newest games, play different consoles and travel to various events. In addition to her involvement with Xbox, she regularly uploaded videos to her main channel. Eventually, since her new job saw her traveling a lot, her main channel became more of a travel vlog, featuring videos that covered her trips to "VidCon", "E3", "London Comic Con", "MCM London" and many others. Rose worked as a presenter for "Xbox ON" until September 2016, citing other projects and the desire to return to vlogging as the main reasons for her departure.
Collaboration with "Outside Xtra"
Even though she left "Xbox ON", Rose continued working with the Xbox online community, and soon transferred to "Outside Xtra" channel, working once again as a video producer and presenter on the channel's several shows. Her new job is also largely related to the gaming world, but covers a wider range of topics and it also enabled Ellen to devote more time to her "icklenellierose" channel, and do more vlog videos.
Social Media
When it comes to social media, Rose's main YouTube channel has garnered around 100,000 subscribers and her videos have been seen nearly five million times. She is also popular on Twitter where she has nearly 60,000 followers, her Instagram page has amassed nearly 48,000 fans, and in addition, Ellen has both a Tumblr and a Facebook account.
Personal Life
Regarding her personal life, many of Ellen's fans have asked about whether she is currently romantically involved with someone. According to several of her social media posts, the YouTube star is single at the moment; she doesn't have children.
I made a few impulse purchases at @Disneyland, but, come on, this little guy stole my heart ? pic.twitter.com/XwjGF5GjbU

— Ellen Rose ? (@icklenellierose) July 3, 2019
Net Worth
Prior to her rise to prominence on YouTube, Rose had several accounting jobs and worked as a saleswoman. Thanks to her career as a YouTuber and video producer, and presenter for a popular gaming channel, she has managed to acquire a net worth of close to $500,000, according to estimations by authoritative sources.
Appearance and Physical Characteristics
Regarding her appearance, Ellen often makes jokes about her height. Her YouTube bio even says: 'I'm a shortarse from London who talks to herself in front of a camera and enjoys video games'. Unfortunately, there is no exact information regarding her height or other body measurements. She has long brown hair and brown eyes.