Phillip Hudson
• Phillip Hudson is a YouTube personality and comedian who has 1.8 million subscribers
• He was born in Mississippi in 1992 and moved with his family to Georgia.
• He and his brother Emmanuel became famous in 2012 with the video "Ratchet Girl Anthem (SHE RACHEEET!)"
• His net worth is estimated at $1 million
• His brother Emmanuel is also a successful actor and has a net worth of $600,000
 
Who is Phillip Hudson?
YouTube has become one of the most preferable media platforms for people to express their talents, whether it is singing, dancing, acting, comedy, and others. Phillip is one of those people, and with his brother Emmanuel started the YouTube channel on which the two have been posting comedy videos since 2009. Nowadays, they have more than 1.8 million subscribers and their popularity is constantly increasing.
So, do you want to find out more about Phillip, from his childhood years to most recent career endeavors, including his personal life as well? If yes, then stay with us for a while as we introduce you to this prominent comedian and YouTube personality.
Phillip Hudson Wiki: Age, Childhood, and Education
Phillip Hudson was born on the 11th July 1992, in Mississippi USA, the youngest of eight children of Roger Hudson and his wife Brenda, including Emmanuel with whom he has been building his career. Phillip spent his first six years of life in Mississippi, after which the entire family moved to Jonesboro, Georgia USA. When it comes to his educational background, for now, details about it have been hidden from the public, but hopefully Philip will share this information with his loyal fans.
Career Beginnings
The brothers became a comedy hit while in high school, which encouraged them to start the YouTube channel. Their first video "doo doo stains – Emmanuel & Phillip Hudson", was uploaded on the 31st May 2009 and has now recorded over three million views. Once they received first views and subscribers, the brothers decided to continue making videos, and gradually became more popular. The numbers of their subscribers increased on a daily basis, and in no time reached 100,000. They continued with comedy videos while also uploading their rap covers, which also brought them popularity.
Rise to Stardom
It was in 2012 that the two brothers achieved stardom with the video "Ratchet Girl Anthem (SHE RACHEEET!)", which now has over 45 million views and has become their most popular video. Over the years they have created numerous other massively popular videos such as "Cheat Song! – (Whisper Song Parody)", which has 28 million views, then "Questions", which has been viewed more than 26 million times, and "Church Folks – Emmanuel & Phillip Hudson", which has over seven million views.
Their videos have more than 256 million views in total, which has only increased Phillip's net worth.
Phillip Hudson Net Worth
Since launching his career, Philip has become an extremely successful YouTube personality which has steadily contributed to his wealth. So, have you ever wondered how rich Phillip Hudson is, as of early 2019? According to authoritative sources, it has been estimated that Hudson's net worth is as high as $1 million, which is rather impressive, don't you agree? Undoubtedly, his wealth will increase further in the upcoming years, assuming he successfully continues his career.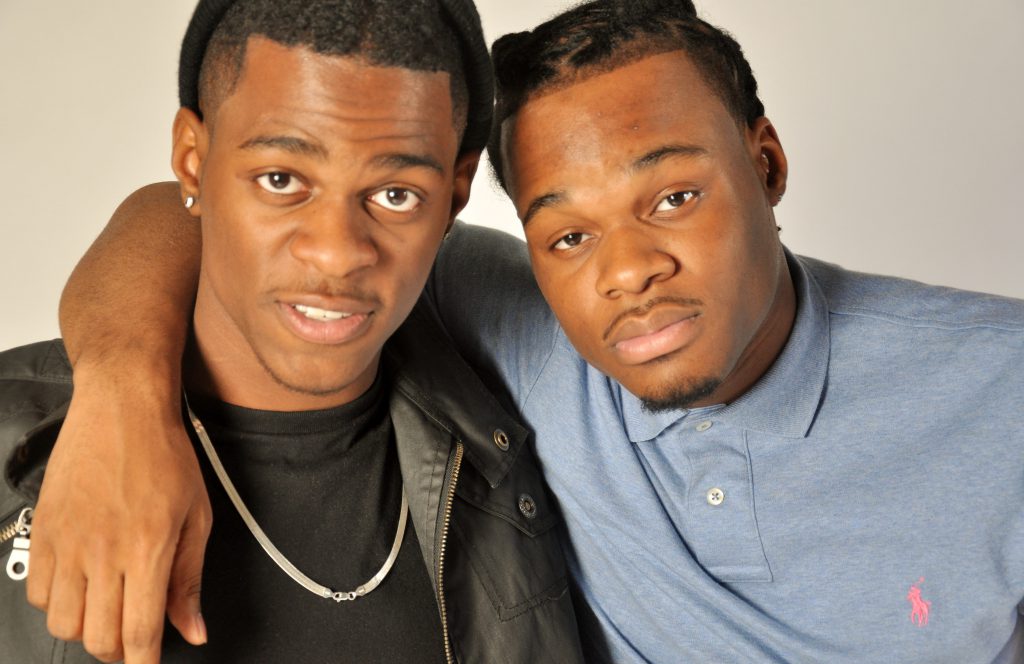 Phillip Hudson Personal Life, Dating, Girlfriend, Daughter
What do you know about Phillip's personal life? Well, he hasn't been very open when it comes to sharing such details, but there is some information available. Phillip is already a father as he has a daughter named Parker, who was born in 2014. Unfortunately, there is no information about his girlfriend or maybe wife, and until Phillip, himself comes out with an announcement we can only assume that he is raising his girl all alone.
Phillip Hudson Internet Fame
YouTube made him famous, but since then Phillip has expanded his popularity to social media platforms, especially Facebook and Instagram, though he can also be found on Twitter. Their official Facebook page has over 810,000 followers and is a joint venture with his brother Emmanuel; they have shared their most recent endeavors on this social media platform, drawing even more people to their work. Phillip is popular on Instagram, on which he has more than 530,000 followers, and in addition to his work, he has also shared details from his personal life, often pictures and videos of his daughter. You can find Phillip on Twitter as well, on which he has over 175,000 followers, and has used his popularity to share his most recent work with fans.
So, if you aren't already a fan of this prominent comedian and YouTube star, then this is a perfect opportunity for you to become one, just skip over to his official pages and see what he is up to next, both personally and professionally.
Phillip Hudson's Brother, Emmanuel Hudson
Now that we have shared all there is about Phillip, let's share some information about his brother, Emmanuel Hudson.
Link ??: https://t.co/GRDxJyuuOx pic.twitter.com/2t5n0bjDr6

— IG: @emanhudson (@Emanhudson) May 16, 2019
Emmanuel Hudson was born on the 13th December 1990, in Clarksdale, Mississippi USA, the second youngest in the Hudson family. Together with his younger brother he launched a YouTube career, but since then has managed to make a name for himself in the acting world, and already has over 10 film and TV credits. Some of his most popular appearances include the role of Nick in the TV series "Dead House" in 2017, and as Coach E in the TV miniseries "Blind Basketball", also in 2017, among other appearances.
If you wondered, according to authoritative sources, Emmanuel Hudson's net worth is as high as $600,000, which is quite decent, don't you agree?
Source:
IMDb
,
Wikipedia