Who is Polly Walker?
Polly is a British actress best known for her roles in such films and TV series as "Rome", "Caprica", "Patriot Games" and "Clash of the Titans", among other projects on which she's worked so far in her career.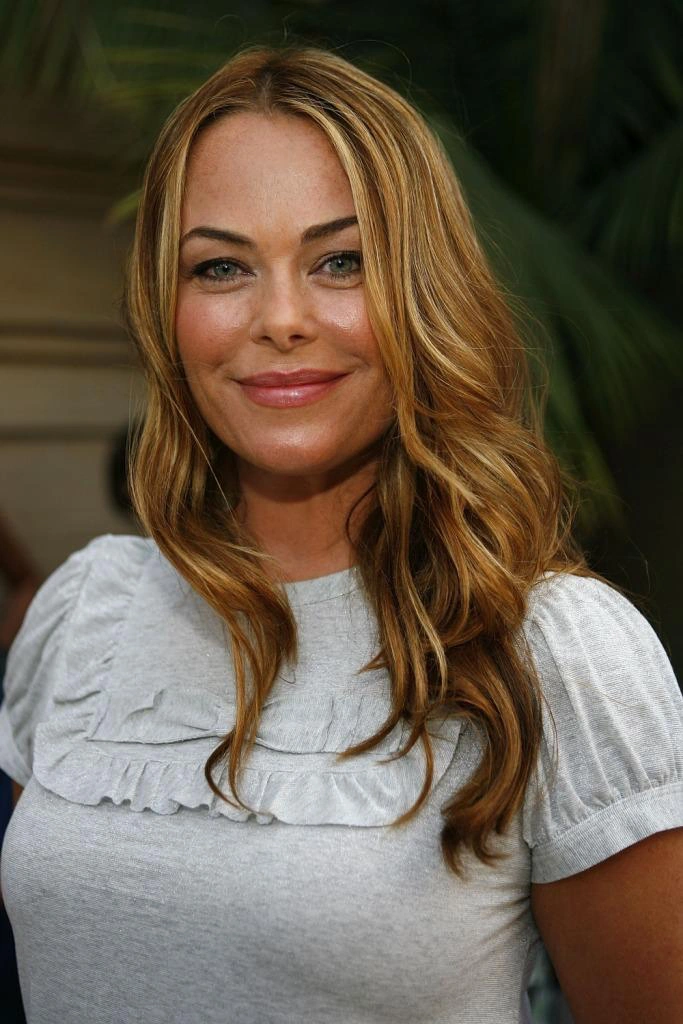 Polly Walker Wiki: Age, Childhood, and Education
Polly Alexandra Walker was born on 19 May 1966, in Warrington, Lancashire, England, to parents Georgiana and Arthur Walker; she has siblings named Hannah, Emma and Daniel. After attending Padgate Church of England Primary School and Bush Davies School of Ballet, she joined Ballet Rambert School at 16, but had to quit due to a leg injury. She then pursued acting, studying at Drama Centre London, and starting with minor roles in the Royal Shakespeare Company, before making her mark on television as an accomplished actress.
Career Beginnings and Instant Success
Polly Walker embarked on her screen career by taking on minor television roles, including portraying Margaret Niner in the 1989 series "Storyboard", and embodying Fiona in two episodes of the miniseries "Rules of Engagement".
Following initial minor TV roles, Polly Walker won the titular character of Lorna Doone in the television film. The film is a period drama based on the classic novel by R.D. Blackmore, set in the 17th century amidst the tumultuous historical backdrop of the Monmouth Rebellion, co-starring Sean Bean and Clive Owen.
Polly continued her successful journey into the '90s, delivering notable performances in various roles. In 1992, she portrayed Mme. Dumont in the television film "A Dangerous Man: Lawrence After Arabia", a sequel to the acclaimed "Lawrence of Arabia", alongside main stars Ralph Fiennes and Alexander Siddig. She also starred as Caroline Dester in "Enchanted April", participating in a heartwarming story of transformation and friendship among a group of women, co-starring Miranda Richardson and Joan Plowright. Her versatility shone through as she played Annette in the action-packed thriller "Patriot Games", alongside Harrison Ford, and captivated audiences as Vida Warren in the suspenseful film "Sliver", starring Sharon Stone and William Baldwin. In 1996, she showcased her talent in the period drama "Emma", embodying the character of Jane Fairfax with stars Gwyneth Paltrow and Jeremy Northam, in a tale of romantic entanglements and societal norms.
Before the '90s came to a close, Polly Walker continued her streak of success. In 1997, she took on the role of Mary McGregor in "Robinson Crusoe", starring alongside Pierce Brosnan in the adventurous retelling of the classic tale. She further demonstrated her talent as Polina in "The Gambler", sharing the screen with Michael Gambon and Jodhi May, and in "Curtain Call", she portrayed Julia opposite James Spader and Michael Caine.
In 1998, her presence was felt in the mystery thriller "Dark Harbor" as Alexis Chandler Weinberg, engaging audiences with Alan Rickman and Norman Reedus.
The 2000s and Further Success
Polly Walker's successful career ventured into the 2000s, marked by a series of impactful roles. In 2000, she portrayed Dr. Vera Swann in "After Alice", and two years later, she took on the role of Jenny in the thriller "D-Tox", starring Sylvester Stallone in a suspenseful tale centered around an FBI agent tracking a serial killer.
Polly Walker's talent truly shone in "Savage Messiah" (2002) as Paula Jackson, earning her a Genie Award nomination for Best Performance by an Actress in a Leading Role. In 2003, she captivated audiences as Anne Collins in the television series "State of Play", a political thriller in which she appeared in six episodes, co-starring David Morrissey and John Simm.
Walker's career reached a remarkable peak with her involvement in the acclaimed TV series "Rome" from 2005 to 2007. Portraying the formidable character Atia of the Julii, Walker's performance left an indelible mark on viewers. Set against the backdrop of ancient Rome, the series delved into the lives of historical figures.
Polly Walker's portrayal of Atia, a cunning and influential Roman matron, earned her widespread recognition and critical acclaim. Her on-screen presence was further elevated by her interactions with main stars such as Ciarán Hinds portraying Julius Caesar, and James Purefoy, who played Mark Antony. Her compelling performance led to a Golden Globe Award nomination for Best Actress in a Television Series – Drama, as well as a Satellite Award nomination for Best Supporting Actress in a Series, Miniseries, or Television Film.
Love how from ROME to CAPRICA to BRIDGERTON, Polly Walker has mastered portraying the ambitious, scheming villainess pic.twitter.com/mrRLuzPRvL

— Lakan (@jacques_lakan) May 16, 2022
Walker continued her trajectory of success into the late 2000s and early 2010s. In 2007, she brought depth to the character Ellis Samuels in the TV series "Cane", shining with main stars Jimmy Smits and Hector Elizondo in the compelling exploration of a Cuban-American family's sugar and rum business.
Venturing into science fiction, she portrayed the enigmatic Clarice Willow in "Caprica" (2009-2010), sharing the screen with Esai Morales and Eric Stoltz in the prequel to the acclaimed "Battlestar Galactica".
In 2010, Polly Walker graced the big screen as Cassiopeia in the epic fantasy film "Clash of the Titans", adding charm to the mythological tale of gods and heroes.
She next portrayed Francesca with prominent actors such as Natalie Gavin and Pippa Haywood in the TV series "Prisoners' Wives" (2012-2013). In 2013, she made her mark as Charlotte Dupres in "Warehouse 13", sharing the screen with main stars Eddie McClintock and Joanne Kelly. The same year, she captivated audiences as Delphine Day in "Mr. Selfridge" alongside Jeremy Piven.
The following year, she portrayed DI Lynn Baker in "The Syndicate" (2015), engaging viewers in a series that explored the lives of lottery winners. Polly Walker's dynamic acting extended to "Line of Duty" (2016; 2019), in which she took on the role of Gill Biggeloe, joining stars Martin Compston and Vicky McClure in the critically acclaimed police procedural drama.
In 2016, she captivated audiences as Monica Wayfield in "Paranoid", offering a compelling performance in the mystery crime drama. Her presence remained significant in 2018's "Age Before Beauty", in which she portrayed Bel in the series that delved into the world of a beauty salon.
Polly Walker's consistent and engaging performances carried into "Pennyworth" (2019-2022), in which she portrayed Peggy Sykes in this Batman prequel series.
To speak further of her accomplishments, since 2020, she has portrayed Portia, Baroness Featherington, a character known for her intricate scheming and societal aspirations in the critically acclaimed series "Bridgerton", a period drama set in Regency-era London. Her co-stars include Phoebe Dynevor as Daphne Bridgerton and Regé-Jean Page as Simon Basset, the Duke of Hastings. Notably, Polly Walker's remarkable contribution to "Bridgerton" earned her ajoint nomination for the Screen Actors Guild Award for Outstanding Performance by an Ensemble in a Drama Series.
Net Worth
According to authoritative sources, Polly Walker's net worth is estimated at $1.5 million as of mid-2023.
Personal Life, Married, Husband, Children
Polly Walker has been married to Laurence Penry-Jones, a former actor, since 23 October 2008. They lived in the US for several years before returning to London in 2015.
Appearance and Body Measurements
Polly Walker has blue eyes and light brown eyes. She stands at a height of 5ft 6ins (1.68m), weighs approximately 130lbs (58kgs). with vital statistics of 37-27-38, and bra size 42C.