Amaia Aberasturi stands as a distinguished figure in the world of entertainment, celebrated for her multifaceted talents. Originating from Spain, Aberasturi has earned widespread acclaim for her remarkable proficiency in acting, modelling, and singing – her versatility as a performer has entranced audiences, showcasing her seamless transitions across diverse entertainment realms.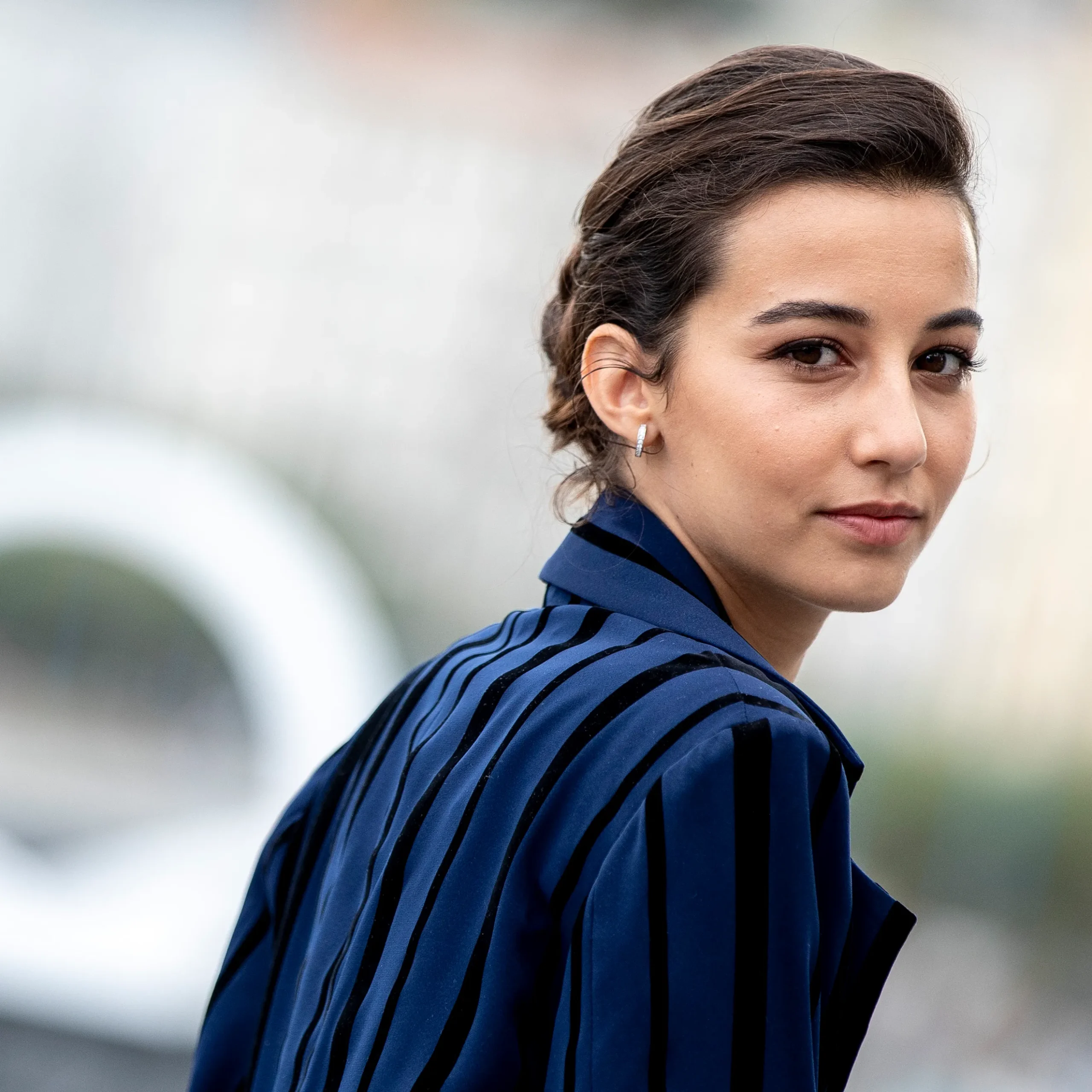 Possessing both striking beauty and a captivating personality, Amaia Aberasturi has endeared herself to the public, etching an enduring legacy within the realm of celebrity, and leaving an indelible imprint on the entertainment landscape.
Let's take a closer look at this rising star's life.
Early Personal Life
Amaia Aberasturi was born on 28 April 1997, in Gautegiz Arteaga, Spain. She proudly bears Spanish nationality, and identifies with Hispanic ethnicity. Her immediate family consists of her mother, Maria Jesús Franco Soria, and a sister named Irune Aberasturi. Regrettably, details regarding her family and childhood remain rather elusive, and information about the actress is notably scarce.
Education
Information about Amaia's education is just as scarce, but we can surmise that she had a good school life. Following her high school journey, Amaia pursued higher education, and successfully completed her studies at the Universidad Complutense de Madrid, from where she subsequently obtained a Master's degree in Early Childhood Education.
Additionally, she holds a Diploma in Cinema and Television from the Central de Cine Diplomatura in Cine y Televisión, showcasing her commitment to academic and artistic pursuits.
Career
Amaia Aberasturi started her acting journey at the tender age of 13, setting the stage for a promising career. One of her notable roles includes portraying Sandra in "La Edad de La Ira" (The Age of Wrath).
🗓️ Este febrero ESTRENAMOS @serielaedadira en #ATRESplayerPREMIUM💥 Una nueva ficción original protagonizada por @manuriosfdez, Amaia Aberasturi y @danielibanezact 🎥

Un asesinato, misterio y descubrimiento sexual entre las complejidades de la adolescencia. #LaEdadDeLaIra 🔥 pic.twitter.com/2dgbzg9LeC

— atresplayer (@atresplayer) January 4, 2022
Amaia also graced the '60s-era series "45 revoluciones" (45 rpm), a gripping tale of a music label's rise, that clinched the International Emmy Award for Best Drama Series.
Her acting debut was in the 2010 film "Zigortzaileak," in which she portrayed the character Leire. In 2014, she brought Juana to life in the TV series "Victor Ros."
The year 2018 saw Amaia's talents shine as she took on the roles of Úrsula in the TV series "Cuéntame" and Begoña in the 2018 film "A March to Remember" (Vitoria, 3 de marzo).
Continuing to diversify her acting portfolio, Amaia's career continued to flourish in 2019 as she assumed the character of Janax in the TV series "Hospital Valle Norte."
2020 marked a significant turning point in Amaia's rising stardom, as she garnered recognition for her outstanding acting skills, particularly with her role as Ana in the film "Coven" (Akelarre), in which she masterfully portrayed Ana, a woman accused of witchcraft in 1609 Basque Country, earning herself a Goya Award nomination for Best Actress.
Her talent didn't stop there; in the same year, she graced the film "Nora" and also made an appearance in the television series "The Age of Anger" (La edad de la ira).
Amaia's impressive career continued to unfold in 2022, as she assumed the role of Zoa in the Netflix Television series "Welcome to Eden."
Interesting Facts
Amaia sees herself as an introvert; however, the moment she steps onto a stage or in front of a camera, her introverted tendencies give way to a more extroverted persona. Acting provides her with a means to shed her inhibitions, and reveal her fervor for the craft.
Throughout her upbringing, she was deeply involved in dance. Her former dance instructor, Rosa, remains a cherished influence in her life, maintaining a close bond with her.
In addition, she's been an enthusiastic horseback rider since childhood. Her passion for her horse is one of the things she missed most while pursuing her university education. However, she's also suffered substantial injuries from riding, including broken bones and subsequent journeys of rehabilitation.
Amaia possesses a keen interest in fashion, particularly her affection for dresses. She values the ease and grace of a well-chosen dress, yet she's equally comfortable sporting a casual jeans-and-t-shirt look. Whether she graces the red carpet or enjoys a leisurely day off, Amaia's style consistently reflects her impeccable taste.
While Amaia's acting career is flourishing, she also harbors a profound passion for teaching. She dedicated herself to higher education, earning her teaching credentials, thus ensuring that she has a rewarding alternative path should her acting career take an unexpected turn. Her commitment to education underscores her pursuit of personal growth, and her desire to empower others.
Later Personal Life
Reports on Amaia's personal life are a rarity, as it seems that she's currently focused on enhancing her career and taking on new projects. As for her romantic life, her boyfriend's Erli Arteatx but it's not clear how long the two have been dating.
Physical Characteristics
Amaia is of average height at 5ft 7ins (170cms), and weighs about 110lbs (50kgs). She has hazel brown eyes and dark brown hair.
Net Worth
As of late 2023, Amaia's net worth is estimated to be around $1 million, thanks to her dedication to taking on apparently well-paying acting jobs.