• Andrea Isom is a popular reporter from ABC's WXYZ Detroit station
• She was born in Cleveland, Ohio on 4 October 1972 and attended Ohio State University
• She worked for WJBK Fox 2 Detroit for over 10 years and won an Emmy Award for her work
• She is currently working for WXYZ-TV as their investigate reporter in Detroit, Michigan
• Andrea is active on various social media platforms, including Twitter, Instagram, and Facebook

Known for movies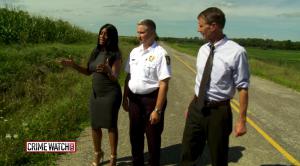 Who is Andrea Isom?
Andrea was born in Cleveland, Ohio on 4 October 1972, so under the zodiac sign of Libra and holding American nationality, and follows the Christian religion. She is popular for being a reporter of ABC's WXYZ Detroit station.
Early life and education
There is not much known about Andrea's parents, except for the fact that they are Veterans – she was raised in her hometown together with her sister Roni Isom, and developed her love towards journalism during her childhood. After she matriculated from a local high school, she went on to attend Ohio State University and graduated with a bachelor's degree in Journalism, and was a member of Alpha Kappa Sorority during her time there.
Career
As soon as she graduated, Andre found a job in Dayton at a local TV station – she didn't stay with them for too long as she moved to Elmira in New York, then to Kansas City, and finally settled in Detroit when she began working for WJBK Fox 2 Detroit in April 2004, and spent over 10 years with them, steadily becoming popular as she appeared as a reporter for the nightly newscast "On the Edge". Even though Andrea is not an actress, she appeared in "Annabelle & Bear" drama movie shot in 2010.
Andrea wanted more after she had been working with Fox 2 for so long, and therefore decided to move to Hollywood in January 2015 – it took her around nine months but she managed to appear on the TV screens again in the "Crime Watch Daily" national news show, which was very popular at that time. The job suited Andrea perfectly since she had time to do long stories which took days instead of hours to prepare and complete – her newfound fame led her to being invited as a commentator on several other news shows, including "Nancy Grace".
It seems as Andrea had enough of Hollywood, and decided to move back to Detroit since she missed her city a lot – as soon as she got back, she began working for WXYZ Detroit in 2017 as their reporter, and a part of the Investigate Unit team.
Andrea is currently working for WXYZ-TV as their investigate reporter in Detroit, Michigan and has won an Emmy Award for being one of the best at what she does.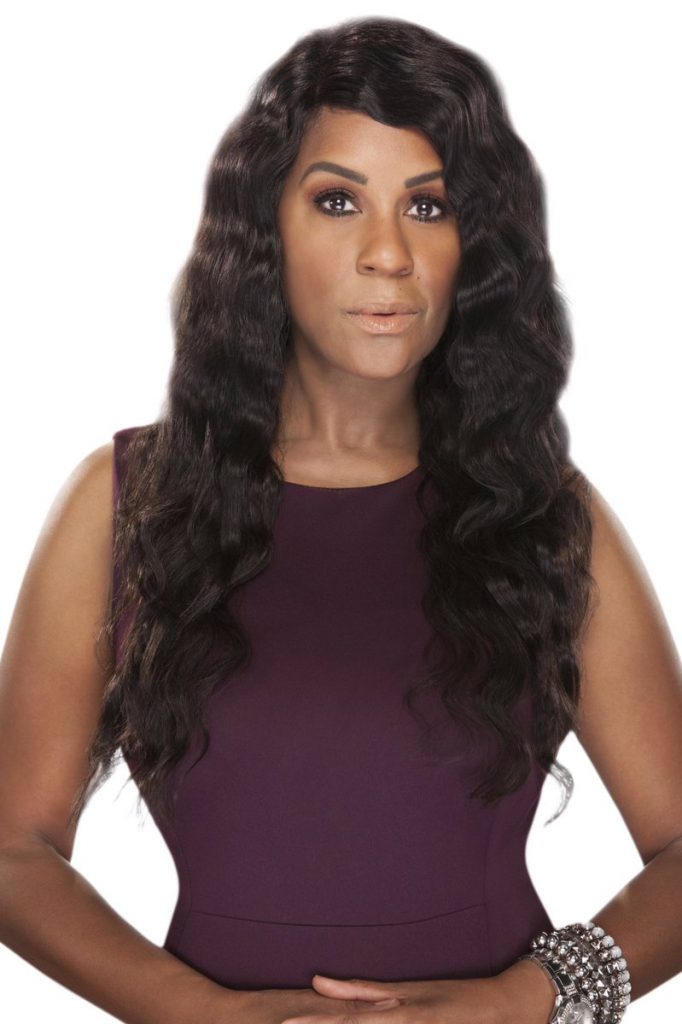 Crime Watch Daily
The "Crime Watch Daily" show is what made Andrea popular – it is an American syndicated investigative news magazine series which first aired on 14 September 2015, with the first season hosted by the very popular TV journalist Matt Doran. The second and the third season of the show were hosted by Chris Hansen – it is produced by Telepictures while Warner Bros. Television Distribution is in charge of the show's distribution, and features numerous things such as investigative reports, true crimes which happened in the past 20 years, footages from the police cars and officers, and security footage from street objects. As the show faced a continuous fall in ratings, they decided to shut it down on 8 June 2018 while their website and the social media accounts associated with the show remained active under the new name "True Crime Daily". "Escape" digital network has been showing the "Crime Watch Daily" series since February 2019 – it counts 580 episodes with an average lasting time of 44 minutes.
WXYZ-TV virtual channel 7
After she quit being a reporter for "Crime Watch Daily" and returned from Hollywood, Andrea started working for WXYZ-TV channel as their reporter – it is yet another ABC-affiliated TV station based in Detroit in Michigan, US and is owned by the E.W. Scripps Company which also owns the WMYD station. Both stations use the same studios which are located at Broadcast House on the 10 Mile Road in Southfield – it's the same place where WXYZ-TV's transmitter is located. The station first aired 70 years ago on 9 October 1948, and was the second TV station in Michigan back then as WWJ-TV launched just one year before it.
Personal life
Andrea is married to the apparent love of her life Joseph Harris, who had worked for the city of Detroit as its Director of Media Services, while he is also interested in photography and was working for OHmeoMi Productions as their Director of Photography – Joseph won the Emmy Award two times during his career. The couple exchanged their vows on 23 July 2011; they first met at Fox 2 while Andrea was still working with them. The two were also working together when Andrea decided to move to Hollywood – Joseph worked as an editor for "Crime Watch Daily" while Andrea was working for the same show as a reporter – they are currently living in Detroit with their black Labrador dog called Abby. They don't have kids of their own, while Joseph has a daughter named Nina from his former marriage
Drunk and driving
One cannot really be called 'drunk' when he or she blows .18 on a sobriety test, but everything which is above .08 is considered to be 'driving under the influence'. That's what happened to Andrea on 20 November 2006 – it was Monday night and she was driving the wrong way on a Detroit stretch of the Southfield Freeway. The Michigan State Police pulled her over and her sobriety test showed .18. When the Channel 2's GM Jeff Murri was asked to comment on the event, Jeff said that the company's policy does not allow him to discuss employees.
It's my last story for #2017 my sweets! ❤️ And when it comes to #2018 … HOLD ON TO YOUR SEATS!!!! ?????????#IFYOUCANTBEATEMISOM WXYZ-TV Channel 7 TV20 Detroit – WMYD

Posted by Andrea Isom WXYZ on Friday, December 29, 2017
Appearance and net worth
Andrea has long black hair and brown eyes, while her height and weight are not known.
According to authoritative sources, Andre's current net worth is estimated to be over $1 million, while as of early 2019 she is said to be making around $100,000 per year.
Social media presence
Andrea is very active on several social media platforms which is something to be expected from a popular reporter, who always wants to keep up with everything that's happening in the state and wider – she launched her Twitter account in March 2011, and has so far gathered over 13,000 followers and tweeted nearly 8,000 times. Her Instagram account is followed by almost 8,000 people and she's posted more than 1,200 pictures – she has a Facebook page as well which is followed by over 22,000 fans.
Movies
Actress
| Title | Year | Status | Character |
| --- | --- | --- | --- |
| Annabelle & Bear | 2010 | | Nurse |
Self
| Title | Year | Status | Character |
| --- | --- | --- | --- |
| Crime Watch Daily | 2016 | TV Series | Herself - Correspondent |
Source:
IMDb
,
Wikipedia