Annie Agar is an American social media influencer who is perhaps best known among American football fans, who know her as one of the most popular sports correspondents currently working on American national television.
Not only has her interest in American Football and sparkling personality captivated football fanatics from all over, but her astounding beauty also earned her recognition on various social media platforms.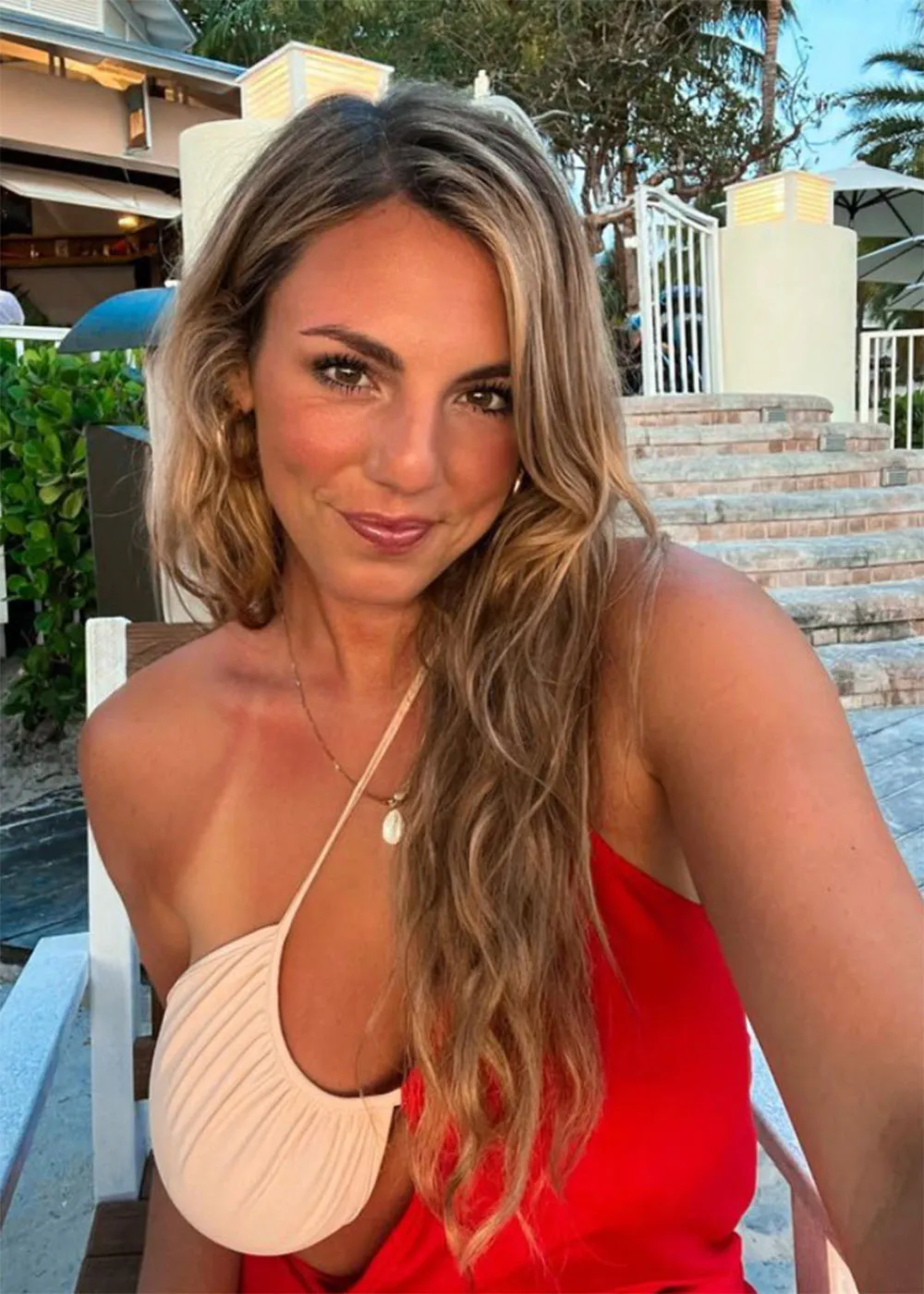 While she may have gained fame for her TikTok videos, Annie's dedicated followers and admirers would certainly know that her talents are not limited to making lip sync videos, but also include sports hosting, modelling, photography, and even entrepreneurship.
Here is all you need to know about Annie Agar, one the latest social media sensations to have graced our screens in recent years.
Early Life and Family
Unfortunately, because Agar only recently began earning fame and renown, not much is known about the blonde bombshell, born on 12 April 1996, in Grand Rapids, Michigan, uder the birth sign of Aries, American nationality, and Caucasian ethnicity. Although not confirmed, it seems Agar has spent most of her life in her hometown.
Annie is not the only member of her family to have gained some renown, as her father, Jeff Agar, played minor league baseball for the Detroit Tigers, and is also an avid competitor in international triathlon competitions. Clearly, Jeff's interest and passion for sports rubbed off on his daughter, and although she might not be a competitor, she shows her interest by reporting from the sidelines.
Unfortunately, Agar's mother remains elusive from the media, as nothing can be found about her. However, the Agar family remains a closely knit family, as proven during the recent lockdown, during which Annie moved back with her parents.
Annie's older brother and only sibling John, was born in 1994, but sadly was diagnosed with cerebral palsy. Despite his debilitating condition, with the unwavering support of his family, John has also competed with his father in triathlon events, accompanying Jeff all over the world.
Get to know me 👋🏻

Posted by Annie Agar on Sunday, March 7, 2021
Educational Background
Annie's early educational background has not yet been published; it's not known where she attended high school. However, according to several sources, after matriculation, Agar attended Grand Valley State University. Annie enrolled in 2014 aiming to complete studies in sports broadcasting and pre-law. She graduated in 2018, and while attending university formed part of a Sports Leadership Club, as well as a study abroad program.
Career
After completing her education, Annie began working as an Administrative Assistant for Davidson Plyforms Inc. Agar also began her freelancing career as a photographer, and as a reporter for the sports channel WOOD TV8.
Following this, Agar began working as a sideline reporter for Grand Rapids Drive, earning some notable renown. However, Agar's claim to fame came in 2021, during the international lockdown when her career came to an unexpected end.
With no means of making money, Annie conceived the idea of making humorous Tik Tok videos depicting famous sports stars in comedy skits, in which they would answer Zoom calls. She gained the idea during a Zoom meeting with her family members while celebrating a family member's birthday.
Her first Tik Tok skit earned more than 250,000 likes, marking the beginning of her career as a social media star. Eventually, Annie began earning greater exposure, and used it to establish herself as an Instagram model and influencer.
With her social media fame only growing, it seems likely that we will get to see more of Agar, though what tomorrow holds for the 27-year-old is anybody's guess. For now, it's safe to report that her social media accounts earned an impressive number of followers. As of 2022, Annie's Instagram profile earned just under 50,000 followers. Her Twitter (X) account has earned greater success ranging at 125,000 followers, while her popular TikTok account has attracted 123,000 followers, which might not be highly competitive, even if it can be considered impressive – her content certainly seems to be quite popular. As of 2022, Annie has earned more than 1.5 million likes on the platform, despite still growing her channel.
Annie also maintains a YouTube channel, but thus far nothing has been published about her content or any of its related statistics. Currently, as of 2023, Annie has begun working as a sports correspondent for Bally Sports.
Favourites, Interests, and Trivia
Annie seems to be a very private person and hasn't made many details about herself available to the public, but judging from her social media posts, Agar is a very active person who enjoys hiking, but can also be found lazing on the beach.
Relationship History
Thus far, no real rumours of Annie's love life have made it into gossip publications. However, according to her Instagram profile, Agar seems to be in a relationship with Zach Harig, whom she began dating in 2019.
As of yet, it is unclear whether the couple is intent on marrying, For now, though, the couple seems content on spending vacations in exotic locations, and seems to be in a happy place.
Physical Characteristics
Annie's hair colour is brown/blonde, eye colour brown, her height is 5ft 4ins (167 cm), and weight about 130lbs (58kgs)
Net Worth
Although Annie has only recently begun her career in social media, it's already expected that she makes a considerable living. However, Annie's wealth still requires confirmation, but is estimated at over  $100,000.