• Chrissy Russo is a weather reporter for FOX 5 and holds American nationality
• She received her Bachelor's in Science and Communications from Old Dominion University and a Master's from Mississippi State University
• She is a Level 4 Krav Maga fighter and fan of classic rock
• Her net worth is estimated to be over $2 million and she has won numerous awards and honors
• She is active on Twitter, Instagram and Facebook
 
Who is Chrissy Russo?
Chrissy was born in San Diego, California USA, on 19 December 1974 of Italian ethnicity, so under the zodiac sign of Sagittarius and holding American nationality– she is best known for being a weather reporter for FOX 5.
Early life and education
Chrissy spent most of her childhood in Suffolk near the Virginia Beach area, alongside her older sister and is said to have adored her grandfather who she used to call 'Big Joe'. She had a dream of becoming a sportsperson when she was a child but that changed as she was growing up.
After she graduated from a local high school, she enrolled at the Old Dominion University, and graduated in 1998 with a Bachelor's degree in Science and Communications – she continued her education in 2005 when she enrolled at the Mississippi State University and received her master's degree in 2007. She also attended San Diego State University.
Chrissy also received her American Meteorological Society's for broadcast meteorology certificate.
Career
Chrissy began her career soon after she got her Bachelor's degree – she became a Beat Reporter for the New York Times Regional Media Group in February 1999, and stayed with them for two years until she quit in and in September 2001 landed a job of a host and a meteorologist for the San Diego 6 XETV station – she worked with them for nearly seven years before leaving in July 2008, to working for FOX as their Live National Correspondent in December 2008 but it only lasted for one month.
Chrissy took half a year break, and landed her next job in August 2009 when she began working for the Tribune Media: KSWB FOX 5 San Diego as the host and an executive producer of the "Chrissy Russo Live" show. She was part of that team for six months before she switched to being a Meteorologist and a Traffic Anchor for the same station, and is still working in that position as of mid-2019.
Chrissy is also a member of the American Meteorological Society, and a board member of the non-profit enterprise called Protect Our Community (P.O.C.).
FOX 5 KSWB TV station
KSWB-TV virtual channel 69 is yet another FOX-affiliated TV station. which is licensed to San Diego in California, and is owned by the Tribune Media Company. KSWB's offices are located in the Kearny Mesa section of San Diego on Engineer Road while its transmitter can be found in the southeast of Spring Valley.
KSWB is often called Fox 5 San Diego due to its main cable channel position on most of the local cable providers. It was founded on 21 March 1983, and aired for the first time on 1 October 1984 – it goes by the slogan 'So San Diego'.
Likes and other interests
Chrissy is a Level 4 (green belt) Krav Maga fighter –this is a military self-defense fighting system originally created for the Israel Defense Forces and their security forces, which combines boxing, wrestling, aikido, judo, and karate all in one. She is a big fan of music and loves listening to older rock bands such as The Beatles, Led Zeppelin and Aerosmith.
She stated during an interview with the "gas lamp ball" that she loves meeting new people at the park or anywhere else, spending time outdoors, and her life in general. She also stated how she is always ready to take responsibility for whenever she fails at something, and never puts the blame on someone else.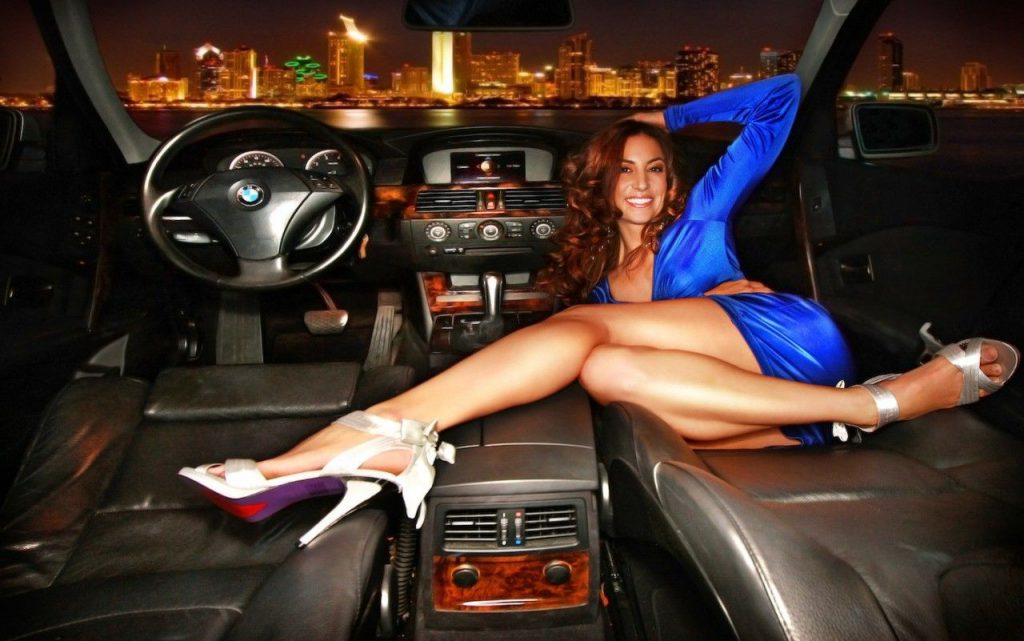 Personal life and marriage
Chrissy is a married woman but is one of those people who prefer to keep their personal matters to themselves – both she and her husband are not sharing anything regarding their marriage with the public. It is unknown who her other half is – they are said to have dated for quite a while before deciding to exchange their vows. Their family currently counts four members as they recently welcomed their son named Enzo, and adopted a dog named Sally.
Appearance and net worth
Chrissy is currently 44 years old. She has long brown hair and brown eyes, is 5ft 7in (1.7m) tall and weighs around 128lb (58kg).
According to authoritative sources, Chrissy's current net worth is estimated to be over $2 million and is sure to rise as Chrissy is still actively working – she is reputed to be making over $200,000 per year from various sources.
Awards and honors
Chrissy has won numerous awards and honors throughout her career including the "San Diego 944 Magazine" Platinum Award Best of the City: Favorite weather forecaster in 2006, she was named one of the 50 people to watch by the "San Diego Magazine" in 2009, "City Beat Magazine" called her the "TV Personality of the Year", and she won an Emmy Award in 2014 for her three-part series entitled "Self-Defense against an active shooter".
Fun fact
Chrissy is a big fan of Halloween, and she dressed as Belle from the "Beauty and the Beast" movie for the last Halloween holiday.
Social media presence
Chrissy is quite active on the popular social media platforms – she launched her Twitter account in December 2008 and has so far gathered over 15,000 followers and tweeted nearly 9,000 times. Her Instagram account is followed by nearly 8,000 people while she posted over 650 pictures – she has a Facebook page as well which is 'liked' by more than 8,500 people.
Source:
IMDb
,
Wikipedia