• Corey Rose Stameisen was born on 4 August 1985 in Lancaster, Southern California, USA.
• She has a BA in Broadcast Journalism and a minor in Health and Physical Education.
• She works as a morning anchor in Denver, Colorado, and won an Edward R. Murrow Award in 2011.
• Corey is married to MMA fighter Josh Cavan and has a son, Christian Samuel Cavan.
• Her net worth is estimated to be over $500,000.
 
Some girls dream of a prince, and some girls dream of a real warrior, or a brave fighter at least. No one knows if Corey Rose ever dreamt of a marriage with an MMA fighter, but life has given her the chance to enjoy her family life with Josh Cavan, who is a welterweight professional boxer. Besides being a wife, Corey is a mother and an experienced reporter at 9News. Let's find out more about her current life, motherhood, career, salary and more.
Early life, family
Corey Rose Stameisen was born on 4 August 1985, in Lancaster, Southern California USA, where she spent most of her childhood. Her ancestors and many members of the family came to New York, USA from Hamburg, Germany, in 1921. Corey was eager to find out more about her ancestors and did a DNA test, sharing the results with her followers. The results claimed she was 47% European Jewish, 29% Eastern European and 13% Western European. Many of Corey's ancestors came from countries like Poland, Germany, Hungary, Czech Republic and Slovakia. Named after a bodybuilder Corinna "Cory" Everson, she hated the name when she was a child since she thought it was a name for a boy, but came to love her name when she discovered how famous and hard-working Corinna Everson was.
Corey's mother, Vicki S. Medina, is the general manager of various radio stations in Southern California; she advised Corey to never get involved in the radio business, so she got into the TV business instead! Her father was a firefighter. Corey has a brother who is a professional freestyle skier. Growing up, Corey wanted to become an astronaut, but gave up that idea when she found out that a lot of Math was involved.
Education
Corey attended Quartz Hill High School from which she matriculated in 2003, then entered the University of Nevada in Las Vegas. She once shared she took 21 units while at her senior year, and had to work 40 hours a week. Though it was a hard experience, she graduated Cum Laude with a GPA of 3.8, obtaining a BA in Broadcast Journalism and a minor in Health and Physical Education.
Career
Corey remembered herself dancing since she was five years old, and cheerleading since she was only nine, so she got her first job when she was 15, as a cheerleader and a dancer for the Southern California baseball team "The Jethawks" (minor league). She really loved that job, and worked there for three season.
After her college graduation, she was offered a job in Studio City, California in the position of a Production Assistant, joining the KCBS/KCAL team. She was very soon promoted to the Assignment Desk, but then went to work in Casper, Wyoming for more than two years in the position of an anchor, assistant news director and producer.
As for the moment, Corey works in the position of a morning anchor in Denver, Colorado, being a member of the KUSA-9NEWS team. She started working there in January 2010 and has been successful in her work for more than eight years. In 2011 Corey won the prestigious Edward R. Murrow Award in the category "Best Sports-News Story".
Personal life, husband Josh Cavan, son Christian Samuel
Corey dated MMA fighter Josh Cavan for some time, attending every fight of her boyfriend, sitting right in front of the cage which was apparently very scary. After several years Josh took her back to the site of their first date – Skyline Park – where he romantically proposed to her. The engagement ring was passed to Corey from her grandmother and is a true heirloom. Josh and Corey married in 2014.
In September 2018, Corey was brave enough to finally announce she was expecting a baby – she hid the fact of her pregnancy since she had two miscarriages in early pregnancies before, and didn't want to make any announcements before she was sure that both her and the baby were alright. In October 2018 Corey and Josh had a big gender-announcement party where all the family found out Corey and Josh were expecting a boy. Corey posted some photos from the party on her Instagram account, exposing the happy face of her husband who was more than satisfied with the baby's gender. On 10 February 2019 Corey gave birth to her firstborn son, who was named Christian Samuel Cavan. Corey shared her labor experience in her blog at Tumblr.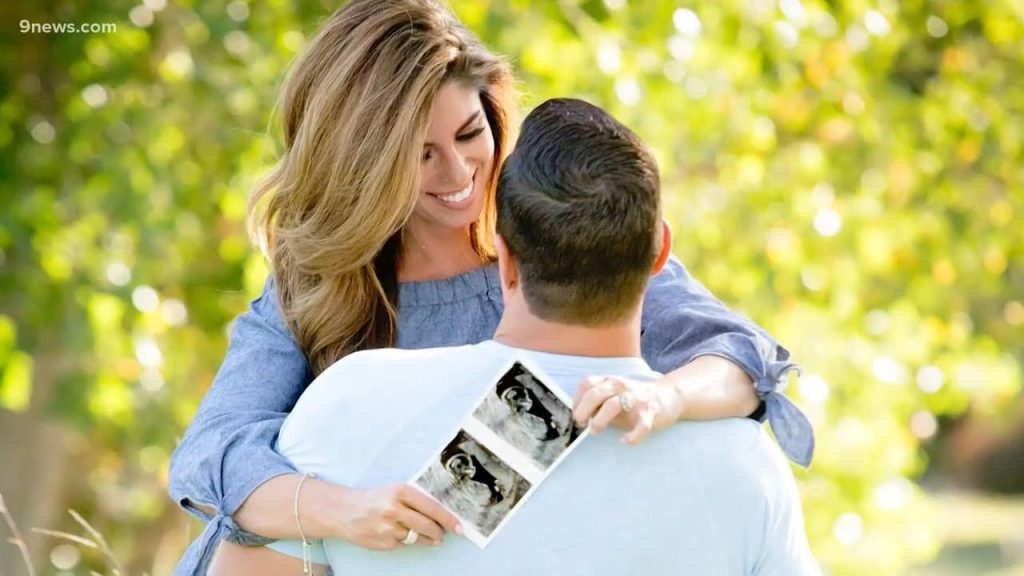 Hobbies and interests
When Corey has spare time she loves reading books, and working out, keeping fit after her pregnancy. She once shared that she was an avid skier, taking ski classes since she was three years old. She also taught many of her friends how to ski. She also loves CrossFit, is a passionate juggler, a skill she got while studying in her middle school, and practiced at her PE classes – she once said she could juggle almost anything but knives and other sharp things that can hurt her. As a dance lover and an experienced cheerleader, she had a chance to appear in two music videos and one fitness commercial while she tried herself in the modelling and acting fields in Southern California, but hasn't revealed the titles of the videos.
Among her favorite music bands are the Eagles and Def Leppard, since she is a dedicated classic rock fan. She vividly remembers the first concert her father took her to when she turned 11 – The Beach Boys – which memory she cherishes now that her father is gone. She also loves country music.
Beside listed passions, Corey enjoys cooking, traveling and everything related to outdoor activities and adventures.
Charity
Corey is a long-term host at the annual benefit concert which is sponsored by 9NEWS, held in honor of Corey's father who died in 2010 suffering from Leukemia. Corey does everything she can to raise enough money to help other people and especially kids fighting Leukemia, being involved in multiple charity funds, such as Make-A-Wish Foundation and the Leukemia and Lymphoma Society. She is happy to use her name, fame and opportunities to support the foundations and to bring hope to other people's lives.
Check it out! We decided the newsroom needed some holiday spirit and decided to all go out together to pick a Christmas tree. Our adventures are hilarious. You don't want to miss our outing coming up on #9news 6am and 8am. pic.twitter.com/673R0wGnAN

— Corey Rose (@CoreyRoseTV) December 13, 2018
Social media presence
Corey takes seriously her activities on various social media platforms, and is very consistent in posting photos daily on her Instagram account which is followed by more than 15,000 subscribers. She also has a blog on Tumblr. sharing her life stories and experiences. She has two Facebook profiles, an official working page followed by more than 13,000 people, and a personal page 'liked' by 12,500 subscribers. The biggest number of followers can be seen on Corey's Twitter account, with more than 23,000 readers following her daily tweets.
Appearance
Corey has long straight dark brown hair she likes to wear loosely curled; she has brown eyes. Corey is 5ft 3ins (1.60m) tall and weighs around 121lbs (55kgs). Her vital statistics are not available at the moment. She wears size 5 shoes – she once shared that her feet stopped growing when she was in the seventh grade. As for her clothing style, Corey prefers casual outfits.
Net worth
According to such authoritative sources, a senior reporter in California may earn up to $100,000 per year; so as Corey is a very experienced reporter and anchor she is sure to earn at least that much. Her overall net worth is estimated at over $500,000, and as she got back to work after her maternity leave, so her net worth is only going to grow. Corey's husband, Josh Cavan, is an active MMA fighter, who continues his professional career and gets an impressive amount of money to support their family budget.
Source:
IMDb
,
Wikipedia