Who is Overtime Megan?
American social media star and YouTuber Megan Eugenio – aka Overtime Megan – was born under the zodiac sign Libra on 17 October 1999, in Massachusetts USA. She's perhaps known best for her self-titled YouTube channel, which is today subscribed to by over 8,000 people; Megan launched the channel on 7 December 2021, and all her 115 videos combined have been viewed more than half a million times. Most of her content features her speaking about her everyday life, while her other videos show her working out at the gym, taking on internet challenges, and reviewing various foods and products.
#nofilter #abstractart #blackandwhitephotography pic.twitter.com/0CZJuAWMyI

— Megan Patricia (@overtimemegan) November 28, 2021
Education and early life
Megan was raised in Massachusetts alongside her siblings Joshua, Amanda and Mark, by their father Mark Eugenio and mother Michelle; not many details have been shared about Megan's family as she respects their privacy, but it's known that her brother Mark died from a mysterious illness in 2006.
Megan studied at Bishop Fenwick High School, and became physically highly active during her time there, as she began running track and played various sports with her peers, including tennis and soccer.
Upon matriculating in 2017, she enrolled at Pace University, from which she graduated with a Bachelor's degree in 2021.
Megan's career
Megan got her nickname 'Overtime Megan' when she began working for the sports network Overtime, which was launched by members of Generation Z; she joined the network not long after she matriculated, and has been employed by it ever since.
She's today mostly focused on her career on the internet, and most of Megan's content is about the National Football League (NFL), National Hockey League (NHL) and National Basketball Association (NBA) as she's a huge fan of sports.
Megan attracted a lot of attention when former NFL player Antonio Brown uploaded a picture of him in bed with a mysterious woman; many people on the internet believed that the woman was either Megan or former Football Player Tom Brady's former wife Giselle Bundchen – Megan's claimed that she's not the woman in the picture.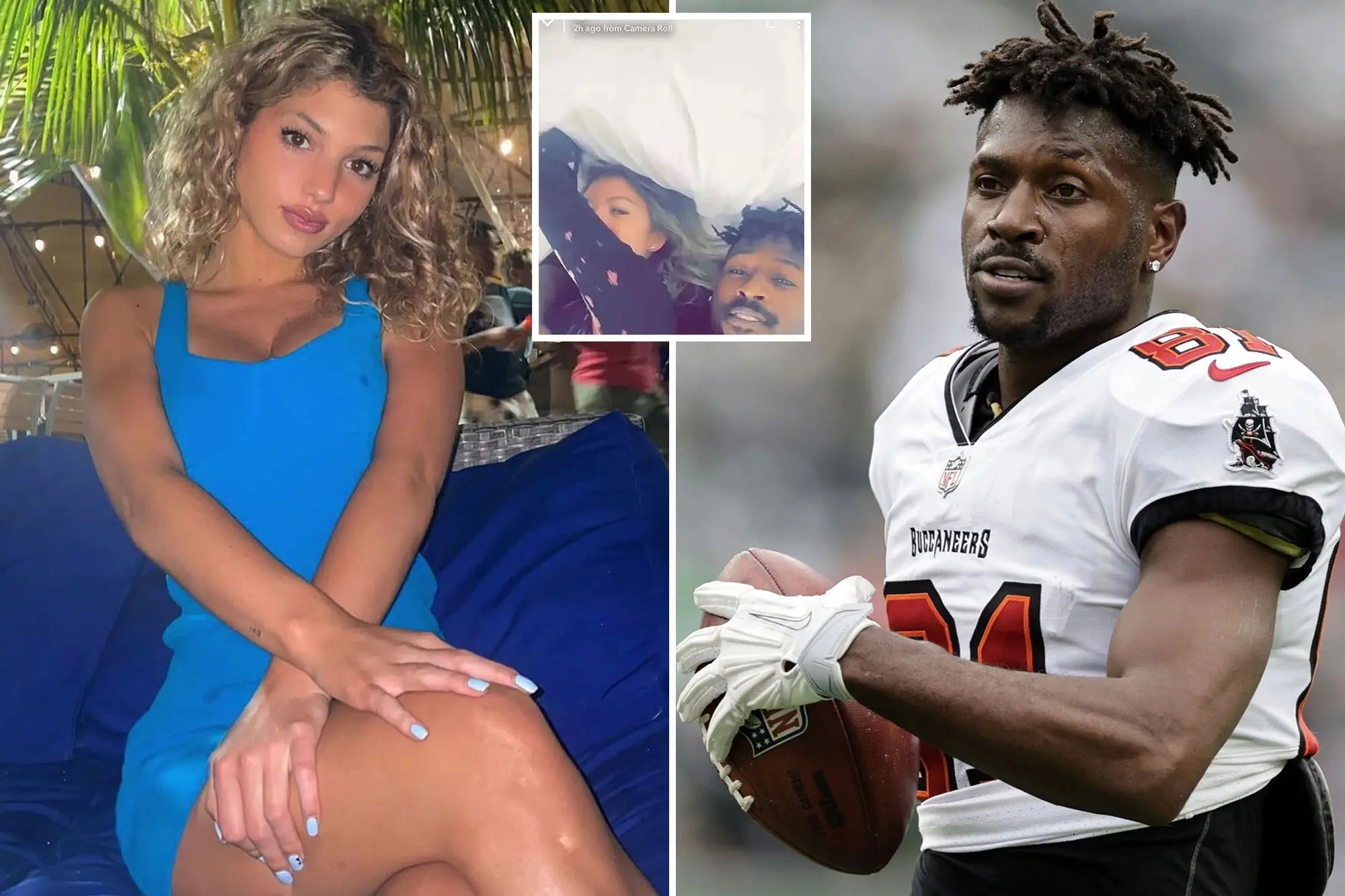 Most popular YouTube videos
Megan's mostly popular on YouTube for the videos in which she's speaking about her everyday life, as well as for the videos in which she's answering some of her fans' most frequently asked questions. We'll be covering her three most viewed videos as these have contributed to her overall popularity.
Her #1 video "Everything You Need To Know About Overtime Meg | Fresh Daily Meggs Ep 1" has been watched over 40,000 times since 8 December 2021 and features her speaking about her life in general.
Megan's second most popular video "The Day And Life Of Overtime Meg College Experience | Fresh Daily Meggs Ep 2" has been viewed over 23,000 times since 21 December 2021 and features her speaking about what it's like for her to attend college.
Her #3 most viewed video "Fan Questions & Celebrity Crush! | Fresh Daily Meggs Ep 3" was uploaded on 28 December 2021 and has since been watched close to 15,000 times; it features Megan revealing her celebrity crush and answering some of her fans' questions.
Megan's active on various social media networks and is perhaps most popular on Instagram; close to 600,000 people are following her on this network and she's uploaded nearly 150 pictures and videos. Most of Megan's Instagram content shows her attending red carpet events, meeting famous basketball players and playing various sports.
More than 150,000 people are following her Twitter account, which she launched back in September 2020; she's since tweeted close to 3,500 times and most of these are in one way or the other related to sports.
Her Facebook page is followed by only a few over 220 people, and this is because Megan isn't very active on this social media network; her most recent update was on 24 February 2021 when she changed her profile picture.
Close to 170,000 people are following Megan on TikTok today and she's amassed over 10 million likes of all her videos combined; most of these feature her speaking about various matters during her podcast, working out at the gym and lip syncing.
Love life and boyfriend
Megan's yet to speak of any boys or girls whom she's maybe dated, and this is mostly why there are many rumors circulating the internet today, concerning the men whom she's perhaps been with.
She was once believed to be having an affair with above mentioned Antonio Brown, but these rumors have been denied by Megan.
It was then believed that she was dating Australian professional basketball player Joshua James 'Josh' Giddey, as the two posed together for a picture which Megan then posted onto her Instagram account; both have denied these rumors.
Most recently, rumors began circulating the internet about Megan dating Canadian professional ice hockey player Cole Schwindt, but she's yet to address these.
Megan seems to be unattached as of October 2023, hasn't married and doesn't have children.
Interesting facts and hobbies
Megan loves to play various sports; she plays ice hockey with her friends several times every week, while she also enjoys playing tennis and basketball. She also has several training sessions at the gym every week, thus her slim figure.
Summer is Megan's favorite season, as she enjoys playing beach sports and sun tanning.
She's a fan of fast cars, and loves NASCAR.
Megan loves animals, and has featured her pet dog in some of her Instagram content.
She's into travelling and has been to a number of US states, while her favorite American city is Miami, Florida; it's believed that Megan's yet to travel overseas.
Scarlett Johansson's one of her favorite actresses, and some of Megan's favorite movies are "The Other Boleyn Girl", "Captain America: The Winter Soldier" and "We Bought a Zoo".
Appearance and net worth
Megan's age is 23. Her eyes and hair are brown, she weighs around 115lbs (53kgs) and is 5ft 2ins (1.57m) tall.
Megan's net worth's been estimated at over $1.5 million, as of October 2023.