Who is Everly Tatum?
Everly is the daughter of actors Channing Tatum and Jenna Dewan, known only for being a celebrity child, occasionally appearing in the media alongside her parents.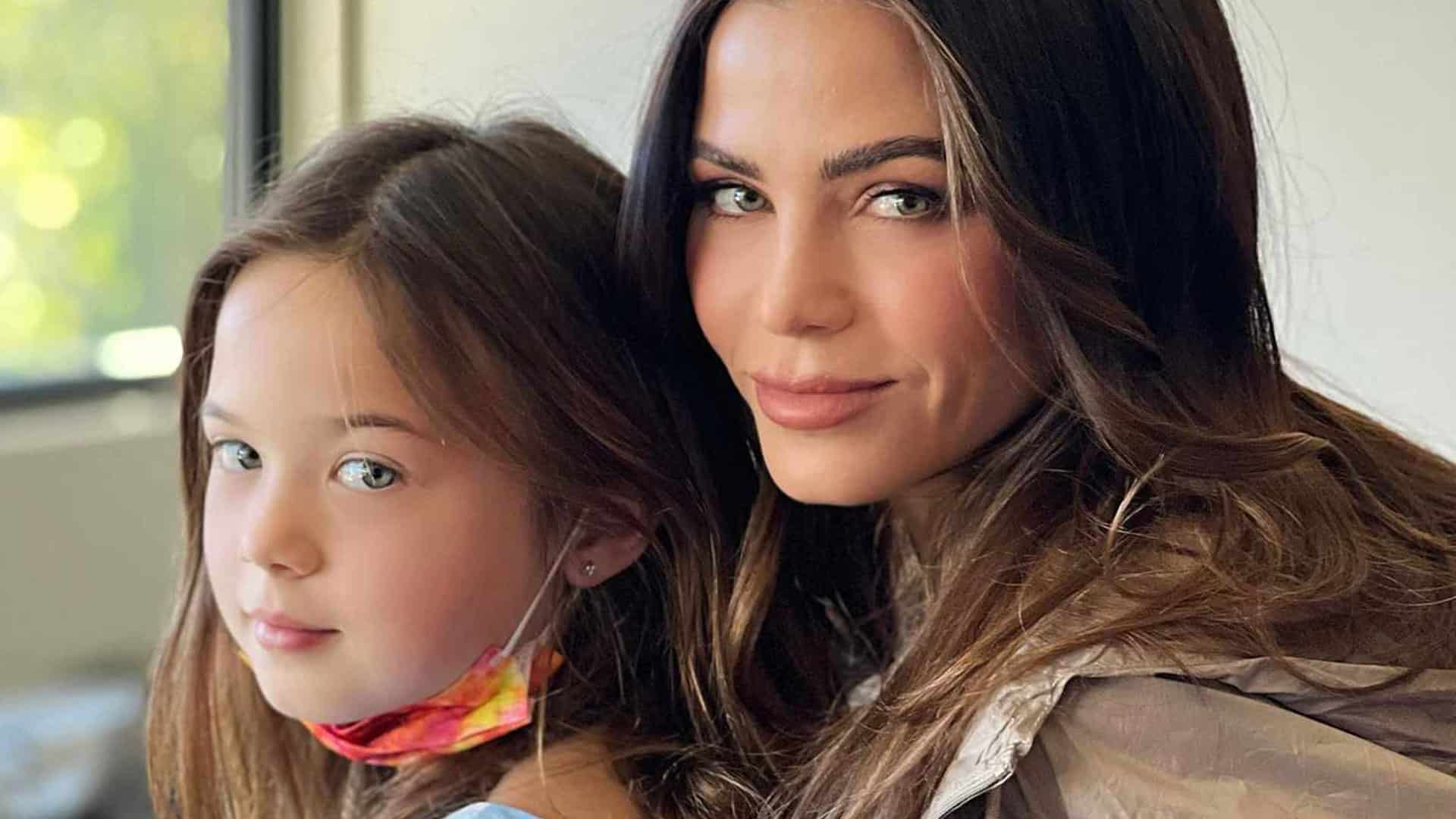 Wiki: Age, Childhood, and Education
Everly Elizabeth Maiselle Tatum was born on 31 May 2013, in London, England. When she was born, the couple posted pictures of their newborn, causing a sensation on the internet. These heartfelt posts about their newborn daughter quickly captured the internet's attention, making Everly a tiny star in her own right.
As she grew, Everly's presence seemed to strengthen the bond between Channing and Jenna. From an early age, she found herself amid Hollywood's glamour, often accompanying her parents to various events, and even enjoying a taste of the entertainment scene at 'Magic Mike Live' in Las Vegas back in 2017. Interestingly, despite their Hollywood backgrounds, Channing Tatum expressed his desire for Everly to explore life beyond the spotlight, before considering any foray into acting.
Dance occupies a special place in her parents' lives, and they've eagerly shared this passion with Everly. Her love for 'Tap' dance, a shared preference with her mother, has won her admiration. Jenna Dewan has made it a point to instill in her daughter not just values but also a vegan lifestyle, while still giving Everly the freedom to shape her own path.
However, amidst the growing years, Everly faced the challenges of her parents' separation in April 2018. Later that year, Jenna Dewan officially filed for divorce in October, a process that eventually concluded in late 2019.
However, her family dynamics expanded as her mother found love once again with Steve Kazee, resulting in the arrival of her younger brother, Callum Michael Rebel Kazee.
While Everly's parents' love story was sparked by the movie "Step Up", her own interests led her down a slightly different path; introducing her to the film didn't evoke much excitement from Everly. Nonetheless, this apparent lack of interest in her parents' cinematic history hasn't impacted her strong bond with her mother. Jenna Dewan's unwavering support for Everly's pursuits, especially her passion for Celtic Irish dancing, has formed a bridge that connects the two.
Everly shares a special connection not only with her mother but also with her father. Recently, in August 2023, she had a memorable time accompanying her dad, Channing to Taylor Swift's concert in Los Angeles.
Channing Tatum's journey as a parent sparked his creativity, leading him to write his debut children's book, "The One and Only Sparkella". The book's protagonist, Ella, draws inspiration from Everly's experiences.
Everly is also good friends with Sandra Bullock's daughter, Laila. The two have been friends since preschool and they continue to be great friends.
Everly Tatum's Father, Channing Tatum – Short Bio
Channing Tatum, born on 26 April 1980, in Cullman, Alabama, to parents Kay and Glenn Tatum, is a popular American actor. He attended Tampa Catholic High School in Florida, then before his acting career, worked as a stripper in a club in Florida.
Channing embarked on his acting journey with his debut film role in "Coach Carter" in 2005, setting the stage for his rise to stardom. However, it was his role in "Step Up" in 2006 that catapulted him into the spotlight. This dance-themed romance showcased his charisma and dancing skills, capturing the audience's attention.
Tatum's career reached new heights with the "Magic Mike" series, inspired by his own experiences as a former stripper.
His comedic talent shone in "21 Jump Street" and its sequel, in which he starred alongside Jonah Hill. The films humorously adapted the TV series, highlighting Tatum's versatility and comedic timing.
Tatum's transformative performance in "Foxcatcher" brought him critical acclaim. Playing the role of wrestler Mark Schultz, he showcased his dedication to his craft, and his ability to delve into complex characters.
Transitioning into romantic leads, Tatum starred in "The Vow" alongside Rachel McAdams and "Dear John" opposite Amanda Seyfried. These romantic dramas displayed his chemistry with co-stars, and his ability to evoke emotions on screen.
New Kingsman: The Golden Circle international market poster! pic.twitter.com/WDHGhpiXuK

— Millarworld (@mrmarkmillar) August 24, 2017
Diversifying his roles, Tatum appeared in "Kingsman: The Golden Circle", a spy action-comedy, and "Logan Lucky", a heist comedy. These films highlighted his range, from action-packed scenes to comedic moments.
The "Jump Street" films, in which he reprised his role alongside Jonah Hill, and the "Magic Mike" franchise cemented Tatum's star status in Hollywood. These projects showcased his ability to carry successful franchises, and solidified his reputation as a leading man.
Beyond acting, Tatum's influence extended to the production realm, as he brought "Magic Mike Live" to Las Vegas, a live show that captured the essence of the films and their entertainment value.
According to authoritative sources, Channing Tatum's net worth is estimated at $80 million, as of mid-2023.
Everly Tatum's Mother, Jenna Dewan – Short Bio
Jenna Lee Dewan, born on 3 December 1980, in Hartford, Connecticut USA, is an American actress and dancer. She began her journey as a back-up dancer for Janet Jackson, building a strong foundation for her career. Her dance prowess led her to collaborate with various artists ,such as Christina Aguilera, Pink, and Missy Elliott, solidifying her reputation as a skilled performer.
Dewan's breakthrough came with her portrayal of Nora Clark in the 2006 film "Step Up", a dance-centered romance that showcased her talents and charisma. This role marked her rise to stardom, and earned her recognition in the entertainment industry.
Her acting journey continued with notable roles in both film and television. She starred in the short-lived NBC series "The Playboy Club", and earned a recurring role in the FX series "American Horror Story: Asylum". Dewan's portrayal of Freya Beauchamp on the Lifetime series "Witches of East End" showcased her versatility as an actress.
Dewan took on significant roles such as Lucy Lane in The CW series "Supergirl" and "Superman & Lois", and Joanna in Netflix's "Soundtrack".
Her presence extended to reality television, as she hosted the shows "World of Dance" and "Flirty Dancing", while also serving as a judge on "Come Dance with Me".
Dewan's commitment to her craft remains evident in her recent work. She currently stars as Bailey Nune on ABC's "The Rookie", showcasing her acting skills in a prominent role. Her versatility also led to a recurring role In the FOX medical drama "The Resident".
Beyond her acting endeavors, Dewan's influence extends to the production realm. She co-founded the company 33andOut Productions with Channing Tatum, showcasing her dedication to creating engaging and impactful content. The company produced documentaries and television series, including a YouTube Premium/Starz show called "Step Up", in which Dewan also played a part.
According to sources, Jenna Dewan's net worth is estimated at $30 million, as of mid-2023.