Havan Flores is a Kid's Choice Award-nominated American actress and model, who is perhaps best known for her appearance in "Danger Force."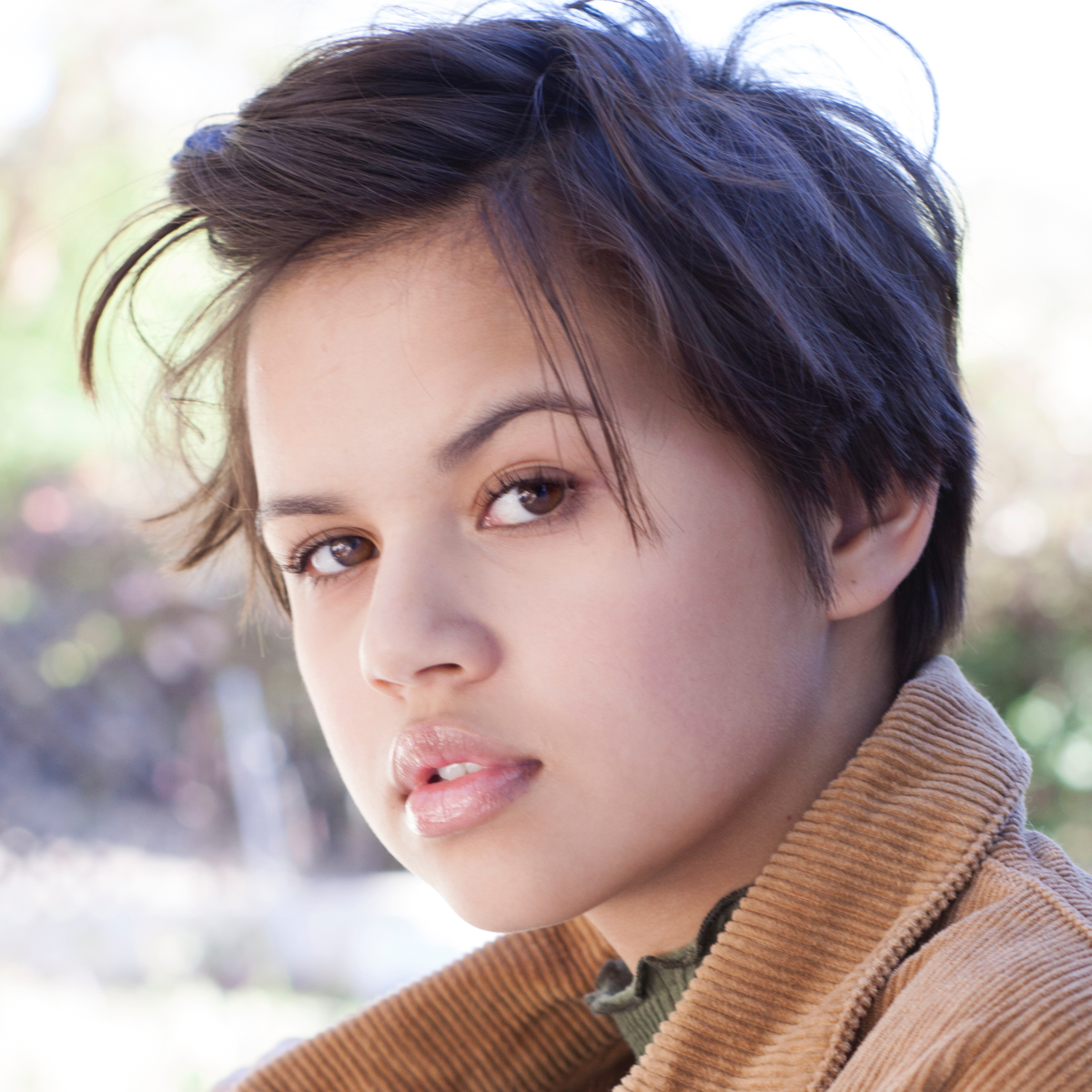 Age, Early Life, and Education Background
Havan Flores is a native of Oklahoma City, Oklahoma, who was born under the Scorpio zodiac sign on 20 November 2007, which makes her 15 years old as of 2023. Her father was in the army, so Flores grew up in a tight-knit military household alongside her elder sister. Due to the nature of her father's job, Havan's family often moved from one city to the other, which allowed her to live overseas. She developed an interest in dancing and singing at a very young age, and began cheerleading at the age of six. Havan's mom was very supportive of her career dreams, and often helped her secure lead roles in local community theaters.
Havan attended a Japanese pre-school, but also trained in dancing under the choreographer and dancing coach, Leslie Feliciano, at the New York City-based Broadway Dance Center.
Facts and Hobbies
Havan aka Hava is the youngest actress to ever portray the main character in the TV series "Danger Force."
She's disclosed that she's survived two strong hurricanes in her life, and as a result considers herself very fortunate.
Hava is a huge animal lover, and owns a blind cat named Bob Lee. She has also kept a pet dog.
The "Danger Force" actress revealed that her family owns a chicken farm.
She is very physically active and considers herself an athlete, as well as a gymnast.
The young actress likes hanging out with friends and family engaging in various outdoor recreational activities such as fishing and attending country fairs. Previously, Flores was awarded a blue ribbon at a bread-baking competition that took place at an annual country fair.
Moreover, Flores enjoys watching anime in her spare time. and some of her best-loved include "Tokyo Ghoul," "The Promised Neverland," and "Death Note."
Career Beginnings
Havan developed an interest in modeling at the age of 11. In 2018, she posed for Gap Kids with the American film producer and actress Sarah Jessica Parker's Fashion Fall Collection. As a model, Havan has signed with Stewart Talent. She made her acting debut in the 2019 short films "Harmonica Man" and "Pigeon."
Rise to Prominence
In 2020, Havan landed the role of Chapa De Silva (simply Chapa), in the acclaimed Nickelodeon sitcom "Henry Danger," which was created by Dana Olsen and Dan Schneider; she appeared in four episodes of the fifth season.
Havan made her career breakthrough when she was cast to reprise her role of  Chapa aka Volt, a strong but often overconfident superhero in the "Henry Danger" spin-off, "Danger Force." The sitcom follows the adventures, and sometimes misadventures, of Schwoz and Captain Man, who own a fake school that teaches young superheroes how to harness and effectively control their superpowers. Havan has appeared in 65 episodes since 2020 and shares the screen with Cooper Barnes, Michael D. Cohen, Terrence Little Gardenhigh, and Luca Luhan who star as Ray Manchester aka Captain Man, Schwoz Schwartz, Awol/Miles Macklin, and Brainstorm respectively. Flores was nominated for a Kid's Choice Award for Favorite Female TV Star (Kids) for her performance in the TV series, and reprised her role of Chapa in both the TV mini-series "Danger Goes Digital" (six episodes in 2021) and the sitcom "Side Hustle" (one episode in 2022).
Social Media Presence
Havan is active on Instagram (@havanflores) with over 340,000 followers. She is also active on TikTok (@havanfloresofficial) with over 11,000 followers and at least 12,500 likes. The actress has a Facebook account that is followed by almost 3,500 fans – Havan loves interacting with her online fans and supporters and even responds to their comments and texts.
Personal Life
Havan rarely speaks about her personal life in interviews and on social media. She isn't currently involved in any romantic relationship, and is seemingly focused on both her education and budding career. The actress is very close with her grandparents, disclosing that they taught her how to cook and bake, and grow and can vegetables and fruits at a very young age. She is also very close with her sister, and often shares their photos, seemingly having fun on her Instagram account.
Rumors
It was recently rumored that Flores was dating her "Danger Force" co-star, Luca Luhan, who is 15 months older than her. Luca hails from Laguna Beach, California. In addition to "Henry Danger" and "Danger Force," the Californian actor has appeared in the ABC TV sitcom "Mixed-ish" and the mystery horror film "Annabelle Comes Home." The duo hasn't addressed the dating allegations. However, they have confirmed that they are very good friends both on-screen and off-screen.
Height, Weight, and Physical Appearance
Havan is slim, weighs approximately 100lbs (45kgs), and her height is 5ft 1in (1.55m). She has a set of light brown eyes and short dark brown hair. Havan is snub-nosed. She's fond of wearing boyish clothes.
Net Worth
Havan is a rising star in the American showbiz industry. Her budding modeling and acting careers have seen her accumulate a net worth of approximately $100,000, as of late-2023.
Flore's "Danger Force" Co-Stars
Cooper Barnes
The English actor, producer, and writer, Nicholas Cooper Barnes is a native of Sheffield, Yorkshire, who was born under the Aries zodiac sign on 15 April 1979, which makes him 44 years old as of 2023. He attended Northville High School and matriculated in 1997. Barnes made his acting debut in the early 2000s with an appearance in the film "Digging with Earnest." He's since appeared in numerous projects, including the comedy TV series "Pacino & Pacino Talent Agency" (2011 and 2012). Barnes is best known for his role as Captain Man in the TV series "Henry Danger" (2014-2020), "The Adventures of Kid Danger" (voicing role in 2018), and "Danger Force" (2020-2023).
In October 2015, Barnes married Liz Steward, and shares one child with her.
Michael D. Cohen
Michael D. Cohen was born in 1975 or '76 in Winnipeg, Manitoba, Canada, and is at least 47 years old as of 2023. He made his TV debut with a four-episode performance (voicing role) in the Frankie Muniz-starred Canadian animated horror adventure TV series "Moville Mysteries" in 2002, and went on to voice Ty Archer in another Canadian animated series "Grossology" from 2006-2009. He was nominated for a Gemini Award for his performance in the latter in 2009. His following notable performances were in the comedy-drama film "It Was You Charlie" (2013), which brought him an ACTRA Award nomination for Outstanding Performance – Male in 2014, and the TV series "Henry Danger" (2014-2020), "The Adventures of Kid Danger" (2018), and "Danger Force" (2020-2023).
When he was in his 20s, Cohen transitioned from female to male, and made this information public in 2019.
Terrence Little Gardenhigh
Terrence was born under the Taurus zodiac sign on 20 April 2007, in Pinehurst, North Carolina, and is 16 years old as of 2023. He is the son of Terri Little (mother). He's famous for his portrayal of the titular character, Kareem in the 2020 film, "Coffee & Kareem" and Miles in "Henry Danger" in 2020 "Danger Force" from 2020-2023, and "Danger Goes Digital" in 2021. He voiced Flash in the computer-animated TV series "Firebuds" in 2022 and '23 – he performed the song "Stop, Look and Listen" in the soundtrack of the animated series.
Terrence has long black dreadlocks.
Dana Heath
Dana was born in Sunny Isles Beach, Florida, under the Aries zodiac sign on 10 April 2006, which makes her 17 years old as of 2023. Her mom is a songwriter. The actress is known for her voicing roles in the animated TV series "WellieWishers" (2016), "Fancy Nancy" (2018-2022), and "Princess Power" and "Kiya & the Kimoja Heroes" (both in 2023). She is also famous for her performance in the aforementioned "Henry Danger", "Danger Force" and "Danger Goes Digital".