• Heidi Van Pelt is best known for being the ex-wife of actor Taran Noah Smith.
• She is an American national and white ethnicity.
• She has a certificate as a nutritional counselor and worked as a production assistant and prop master.
• She and Smith owned a vegan cheese manufacture and a catering company and a vegan restaurant.
• Her net worth is estimated to be around $150,000.

Known for movies
Short Info
| | |
| --- | --- |
| Fact | Ex-sister-in-law of Ariandrea Hilary Smith. |

Who is Heidi Van Pelt?
Heidi Van Pelt is probably best known for being an ex-wife of a former American actor Taran Noah Smith, who is widely recognized for portraying the recurring role of Mark Taylor in the popular ABC's 1990s TV sitcom "Home Improvement". She isn't publicly recognized for any major achievement.
Early Life and Education
Heidi Van Pelt was born under the zodiac sign of Cancer on the 11th July 1968, in Missouri, USA, and apart from being of American nationality, she is also of white ethnicity. Further details about her early life and childhood as well as the data regarding her family's background, her parents' identities and vocations and whether she has siblings or not, have never been publicly released to the present day, except that her parents divorced when she was still an infant.
When it comes to her schooling background, for her secondary education Heidi attended Blue Springs High School as well as Oak Park High School, from which she matriculated in 1986. She then enrolled at Stephens College's School of Design from which she later dropped out, then attended the University of Missouri where she enrolled into German and Philosophy studies. However, led by an idea to become a CIA agent, she transferred to the University of Washington and enrolled into a Russian studies program, but from which she also quit after only one semester. After eventually completing online studies at the American Academy of Nutrition, Heidi earned her certificate as a nutritional counselor.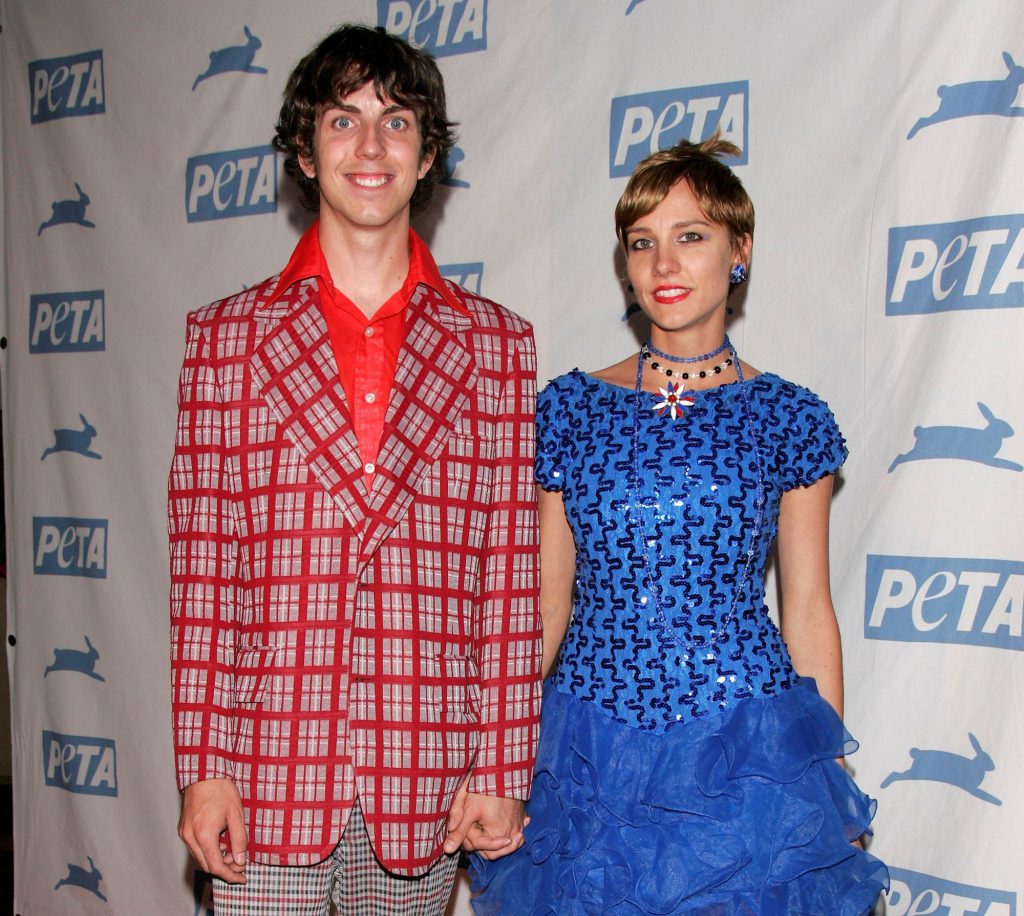 Career
In the late 1980s, Heidi decided to dive into the world of moviemaking, and launched her own entertainment company named Emergent Films. Although quickly abandoning the business, she stayed in the industry as a production assistant and a prop master. However, as an educated nutritionist and an avid vegan cook, she later shifted the focus of her career towards radio, and co-hosted a local radio show named "Raw Health".
Personal Life
Heidi came into the limelight for being a former spouse of Taran Noah Smith, who she first met during 1990s when he was aged 14, when she became a vegan activist and a member of an animal rights group.  They tied the knot on the 27thApril 2001, when at the age of 33, she married 16-years-younger Taran. Although it sparked a huge dose of controversy due to their age gap, they didn't pay much attention to that.
In 2005, they launched their own business – a non-dairy cheese manufacture specialized in organic products and vegan food, named Playfood Inc. which they operated from their house in Sherman Oaks, California.; however, it was designated illegal, it later shut down by the authorities. Their next endeavor was launching a catering company and a vegan restaurant, located on Ventura Boulevard in the San Fernando Valley, California.
However, after six years of marriage and mutual life, Heidi and Taran decided to part their ways and filed for divorce on the 2nd February 2007. As the main reason for this split, they stated age difference while it was later revealed that there were some legal issues involved as well. Smith filed a request for a 'temporary injunction' from his ex-wife Van Pelt, accusing her of financial fraud, claiming that she was channeling mutual funds from their own business Playfood Inc. to her side firm named Playfood Manufacturing LLC. After almost a year-long legal battle, he came up victorious and was rewarded with full control of Playfood Inc. which he later developed into a successful business enterprise, specialized in manufacturing vegan spreadable cashew-based cheese.
Heidi's ex-husband Taran Noah Smith
Taran was born under the zodiac sign of Aries on the 8th April 1984, in San Francisco, California, USA, the younger of two children of Candy Bennici and David Smith. He has an older sister named Ariandrea Hilary Smith, born in 1977, and apart from being of American nationality and white ethnicity, Taran is also of partial Irish and English descent from his father, as well as of Swedish and Italian ancestry from his mother's side.
Upon graduating from a local high school, Smith enrolled at the University of Sothern California, where he began his studies at its School of Cinematic Arts in Los Angeles, California.
Smith's acting career began at his very early age of only five, when he briefly appeared in an episode of the TV comedy series "ABC TGIF" in 1989. However, the real breakthrough in Taran's acting career occurred in 1991, when at the age of seven he was cast for the recurring role of Marcus 'Mark' Taylor in the TV sitcom entitled "Home Improvement". The story follows 'daily trials and tribulations' of the Taylor family – a TV show's host portrayed by Tim Allen, his wife and three mischievous boys, which was aired on ABC between September 1991 and May 1999, and produced a total of 204 episodes through its eight-season-long run. Smith reprised his role as the youngest and the most sensitive of the boys in 201 episodes of the show before it was called off. Being one of the best rated and most watched sitcoms in the States, it is certain that this whole engagement massively helped Taran to gain a huge dose of popularity, as well as to be honored with two prestigious Young Artist Awards, in 1992 and 1994.
In addition, he appeared in the 1995 TV movie "Ebbie" as well as in an episode of the TV series "7th Heaven" in 1997, followed by another big screen appearance in the 1998 movie "Little Bigfoot 2: The Journey Home". His last acting engagement was in 1999, in an episode of the TV series "Batman Beyond".
In 1999 Smith shied away from the world of moviemaking, later stating in one of his interviews 'I started Home Improvement when I was seven, and the show ended when I was 16. I never had the chance to decide what I wanted to do with my life. When I was 16, I knew that I didn't want to act anymore.'
Van Pelt's Net Worth
Have you ever wondered how much wealth this famous ex-wife has accumulated so far? How rich Heidi Van Pelt is? According to sources, it is estimated that the total of her net worth, speaking as of mid-2019, revolves around the sum of $150,000, acquired primarily through several of her business enterprises, as well as through running an illegal business with her former husband, and through their six-year-long marriage which ended with a divorce in early 2007.
Facts
| # | Fact |
| --- | --- |
| 1 | Ex-daughter-in-law of Candy Bennici. |
| 2 | Ex-sister-in-law of Ariandrea Hilary Smith. |
Source:
IMDb
,
Wikipedia