Who is Adrien Broner?
Adrien is a professional boxer, known for his success in multiple weight divisions, and for his flamboyant personality. Broner has held titles in four weight divisions, and gained popularity for his trash-talking and brash behavior, both inside and outside the ring.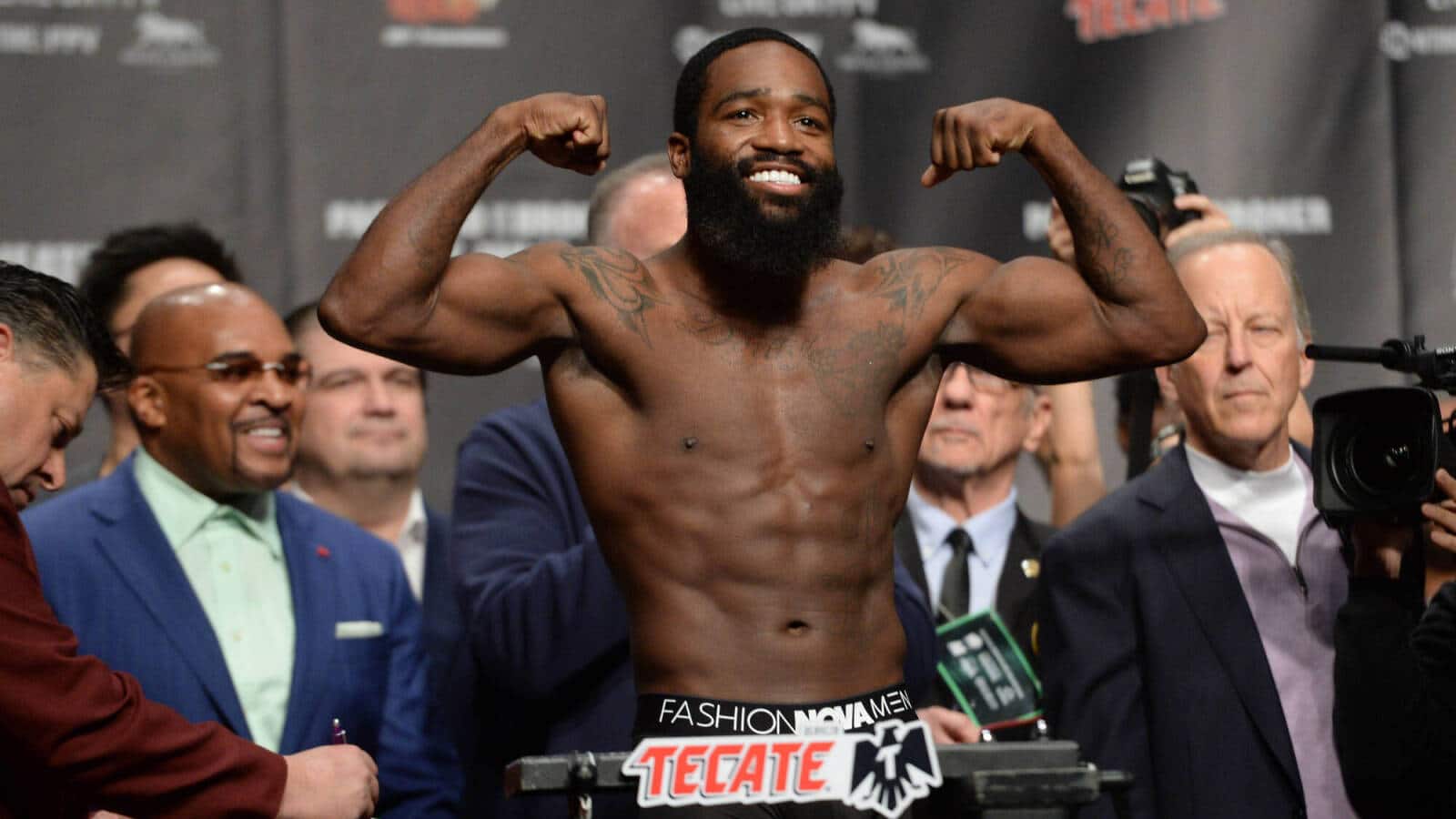 Adrien Broner Wiki: Age, Childhood, and Education
Adrien Jerome Broner was born on 28 July 1989, in Cincinnati, Ohio, USA; raised by his parents, Thomas Knight and Dorothy Broner, Adrien faced a challenging environment in the tough streets of Cincinnati, and so discovered his passion for boxing at the tender age of six, which proved to be a life-changing outlet for him, crediting the sport with saving him from a potentially dangerous path in street gangs. Adrien's mother, Dorothy, was particularly supportive and pleased that he channeled his aggressive nature into a positive and disciplined pursuit.
Career Beginnings
Adrien Broner began his professional boxing career on 31 May 2008. He made a powerful impact in his early career, scoring three consecutive first-round knockouts against Allante Davis, David Warren Huffman and Ramon Flores. He continued to impress, facing tougher opponents, and defeating Terrance Jett with a sixth-round stoppage on the undercard of Ricky Hatton vs. Paulie Malignaggi.
Throughout 2008 and 2009, Broner had a series of victories, with some notable bouts against Eric Ricker, Angel Rodriguez and Fernando Quintero. His rise continued, and he accumulated a winning streak, defeating several opponents by knockout. One of his major steps up in weight came in 2011, when he faced former Super Bantamweight champion Daniel Ponce de León and secured a controversial victory by unanimous decision.
The same year, Broner defeated Jason Litzau and Vicente Martin Rodriguez, winning the vacant WBO Super Featherweight World title. He successfully defended the belt against Eloy Pérez, showcasing his dominance in the ring.
However, Broner faced a setback when he failed to make weight for a scheduled fight against Vicente Escobedo in 2012, resulting in him being stripped of his title. Despite the weight issue, he won the bout by TKO in the fifth round.
Continued Success
In November 2012, Adrien Broner moved to the Lightweight division, and defeated WBC Lightweight champion Antonio DeMarco by TKO in the 8th round, earning his second world title in as many weight classes. He then defended his title by stopping Gavin Rees in the fifth round in February 2013.
Adrien Broner's career saw him move through multiple weight divisions, demonstrating his skills and abilities against top-level opponents. In 2012, n the lightweight division, Broner faced off against the WBC champion, Antonio DeMarco. He dominated the fight, eventually scoring a TKO victory in the 8th round, claiming his second world title in as many weight classes.
Moving up to welterweight, Broner took on fellow two-division champion Paulie Malignaggi in 2013. He secured a split decision victory after a hard-fought battle, becoming a three-weight world champion at just 23 years old. However, in his next welterweight bout, Broner suffered his first professional loss when he faced Marcos Maidana. Maidana's relentless pressure proved too much for Broner, who lost by unanimous decision.
Broner later returned to light welterweight, earning the vacant WBA title with a TKO victory over Khabib Allakhverdiev in 2015. He then defended his title against Ashley Theophane, winning by TKO in the 9th round. Broner faced a tough challenge in 2017, when he fought WBC lightweight champion Mikey Garcia at a catchweight of 140 pounds. Garcia outboxed Broner, earning a unanimous decision victory.
In a rematch for welterweight, Broner took on former IBF Welterweight champion Shawn Porter in 2015. Despite a valiant effort, Broner lost by unanimous decision. He then moved back to light welterweight to fight Jessie Vargas in 2018. The fight ended in a majority draw, leaving some controversy over the decision.
In 2019, Broner had a chance to face boxing legend Manny Pacquiao for the WBA (Regular) welterweight title. However, Pacquiao proved too much to handle, as Broner suffered a unanimous decision loss.
After a long layoff, Broner returned to the ring in 2021 to face Jovanie Santiago at welterweight. The fight went the distance, with Broner controversially winning by unanimous decision.
Recently, he fought Bill Hutchinson on 9 June 2023 and won the fight by unanimous decision.
Controversy and Legal Troubles
In October 2016, Adrien Broner caused concern when he posted distressing images and messages on his Instagram page, hinting at thoughts of suicide. Around the same time, he faced legal trouble as he was charged with a misdemeanor battery for allegedly choking a waitress at a nightclub in Las Vegas.
On 20 April 2017, Broner's legal woes continued, when he was arrested on a warrant for failing to appear in court related to a previous arrest back in 2014.
In September 2017, a video emerged showing Broner knocking out a man who was bullying him in Las Vegas. The incident led to a summons being issued, but it was returned as undeliverable, and Broner failed to appear in court, resulting in a warrant being issued for his arrest.
In February 2018, Broner faced another arrest, this time on a misdemeanor sexual battery charge, but was later released on bail.
In March 2019, he landed in trouble again when he made homophobic threats on social media, leading to a restraining order being issued against him.
Later, in December 2019, Broner was ordered to pay a substantial amount of money, over $830,000, for sexually assaulting a woman in a nightclub in Cleveland in 2018.
More recently, in October 2021, Broner found himself jailed for a parole violation, after failing to comply with a court-mandated alcohol treatment program.
Net Worth
According to authoritative sources, Adrien Broner's net worth is estimated at $100,000 as of mid- 2023, perhaps a conservative amount, but denuded by his legal problems.
Personal Life, Married, Wife, Children, Single?
According to reports, Adrien Broner has been in an on-again-off-again relationship with model and social media star Arie Nicole since 2012. The couple has three children together but have broken up several time, and don't appear to have married.
Appearance and Body Measurements
Adrien Broner has brown eyes and black hair. He stands at a height of 5ft 6ins (1.69m), weighs approximately 150lbs (68kgs), with vital statistics of 43-16-34.