Who is Andreas Pietschmann?
German actor Andreas Pietschmann was born in Wurzburg, Bavaria, then West Germany, on 22 March 1969, making his zodiac sign Aries. He has 88 acting credits, and is probably known best for playing The Stranger in 19 episodes of the hit crime mystery series "Dark", which starred Louis Hofmann and Karoline Eichhorn, and was created by Jantje Friese and Baran bo Odar. It follows the disappearance of two children in a small German town, the series aired from 2017 through 2020, and won eight of its 33 award nominations.
Andreas is currently shooting for the upcoming movies "Farah (AT)" and "Die Ermittlung. Oratorium in elf Gesangen".
Education and early life
Andreas was raised in Wurzburg by his parents, about whom he's yet to speak in public because he respects their privacy; it's widely believed that his mother and father taught at the same high school. He hasn't spoken about having siblings either, and is thus believed to be his parents' only child.
Andreas grew up being passionate about soccer, and played for the youth team Wurzburger Kickers; he was considered to be one of the best players on the team. He continued playing upon enrolling at high school in 1983, but then also fell in love with acting; Andreas matriculated in 1987, and then joined the German armed forces Bundeswehr.
Upon having completed his mandatory military service, Andreas returned to Wurzburger and began appearing in theatre plays, with one of the most popular amongst these having been "Die Feuerzangenbowle". He was then involved in a serious car accident which marked the end of his soccer career, and Andreas thus decided to focus solely on acting.
From 1993 through 1996, he studied at a drama school in Bochum, Germany and then further honed his skills at the drama theatre Schauspielhaus Bochum and Thalia Theatre.
Roles in movies
Andreas played Marco in the 1996 romantic crime comedy "Regular Guys", which starred Christoph M. Ohrt and Carin C. Tietze, and was written and directed by Rolf Silber. It follows police officer Christoph who's having problems with his fiancé and has now cheated on her with a gay car mechanic; the movie won two of its three award nominations. The remainder of the '90s saw Andreas appear in the 1999 romantic comedy "Sun Alley", and in 2000 the drama "John Gabriel Borkman" and the action thriller "Thrill – Spiel um Dein Leben".
In 2003, he portrayed Leonard Balz in the comedy "Traumprinz in Farbe", and the year 2005 saw him play Max Kaminski in the drama "Apollonia". In 2006, Andreas portrayed Marc Ritter in the romantic sports comedy "FC Venus", which starred Christian Ulmen and Nora Tschirner, and was directed by Ute Wieland. It follows the members of a Finnish soccer team who've bet that they could win a match against their wives and girlfriends – the film was nominated for only a single award. The remainder of the 2000s saw Andreas appear in the 2006 comedy "Freundinnen Furs Leben", the 2007 crime thriller "Missing", and the 2009 historical drama "The Night a Village Vanished".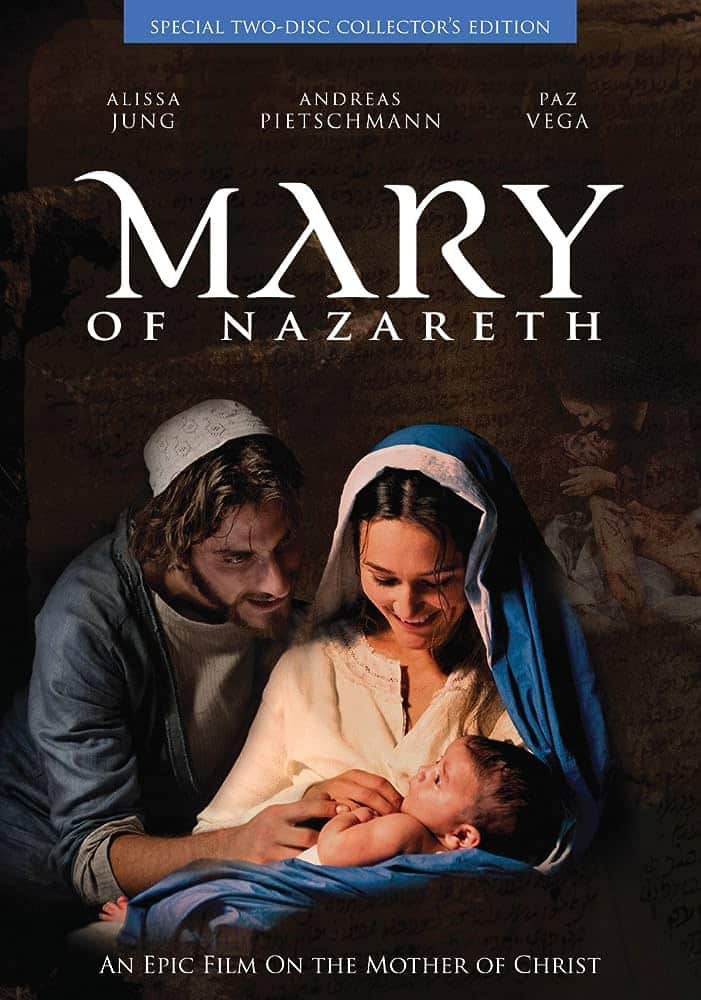 In 2012, he starred as Jesus in the biographical historical drama "Mary of Nazareth", which also starred Alissa Jung and Paz Vega, and was directed by Giacomo Campiotti; it tells the story of Jesus' mother Mary.
The year 2014 saw Andreas portray Friedrich von Beulwitz in the historical romantic drama "Beloved Sisters", which starred Hannah Herzsprung and Florian Stetter, and was written and directed by Dominik Graf. It follows 18th century literary genius Friedrich Schiller, who's fallen for sisters Caroline and Charlotte von Lengefeld – the movie won five of its 14 award nominations.
Some of Andreas' most recent film roles have been in the 2019 comedy "Nim Du Ihn", the 2020 romantic comedy "It's for Your Own Good", and the 2021 romantic musical "Fly".
Roles in TV series
Andreas' debut TV series role was playing Stricher in the 1998 episode "Rattennest" of the crime thriller "Schimanski", and the year 2000 saw him appear in the episode "Anke, Hilf Mir, Ich Finde Mich Hablich!" of the comedy "Anke".
The following years saw him appear in an episode of various series, including the crime drama "SK Kolsch", the family drama "Drei Mit Herz" and the crime family drama "The Peppercorns". From 2005 through 2007, Andreas starred as Matreus in all 41 episodes of the action adventure mystery "4 Against Z", which also starred Udo Kier and Lucas Gregorowicz, and follows four children who can do magic, and have to stop evil magician Zanrelot from overtaking their city.
The remainder of the 2000s saw Andreas appear in the action "Special Unit", the crime thriller "Die Patin – Kein Weg Zuruck", and the crime comedy "Grobstadtrevier".
Andreas Pietschmann looks like he came straight out from Dark😄#1899Netflix pic.twitter.com/UoWfAF9phF

— Aieldream (@aieldream) November 17, 2022
From 2011 through 2014, he played Felix in five episodes of the crime mystery "Police Call 110", which stars Peter Borgelt and Jurgen Frohriep, and was created by Claus Cornelius Fischer. It follows the work of police officer Alexander Bukow, the series has been airing since 1971, and has won 35 of its 92 award nominations.
Some of Andreas' most recent TV series roles have been playing Eyk Larsen in all eight episodes of the 2022 horror mystery "1899", Maik Balthasar in four episodes of the 2022 crime mystery "Tatort" and Wolfgang Bander in all six episodes of the 2023 mystery thriller mini-series "Der Schatten".
Other credits
Andreas sang the song "Hier und Heute" in the 2016 mystery movie "Wild".
Some of his recent talk-show appearances have been in "Leute Heute", "ZDF – Mittagsmagazin" and "MDR um 4".
Love life and relationships
Andreas prefers to keep the details of his love life to himself, and we know about only a single woman whom he's been with.
He and German actress Jasmin Tabatabai met on a movie set sometime in the mid-2000s, and began dating a couple of months later; the two have been in a relationship ever since, and are today living together in Berlin, Germany. Jasmin's appeared in 70 movies and TV series, and is perhaps still best known for portraying Hanne in the 2008 biographical crime action movie "The Baader Meinhof Complex".
On 5 July 2009, Jasmin gave birth to her and Andreas' daughter Helena Leila, and their son Johan Anton followed on 13 August 2013; Jasmin also has a daughter from a previous marriage.
Interesting facts and hobbies
Andreas has stated that he's not a strict father, and that 'everything is pretty relaxed' in his family.
He's revealed that he and Jasmine have spoken about marrying, but are unlikely to anytime soon.
In the first play that he ever appeared, Andreas didn't have any lines and only had to stand up, belch loudly and sit down again.
He's quite popular on Instagram as over 270,000 people are following him on the network today, and he's posted over 100 pictures; most of Andreas' content is in one way or the other about his career in the film industry.
He's been to a couple of European countries and US states, mostly because it was required by his acting career to travel; although once passionate about travelling, Andreas nowadays prefers to stay in Berlin with his girlfriend and children.
He often works out at the gym, but doesn't follow a strict diet as he loves to eat delicious but unhealthy foods.
One of Andreas' favorite actors is Christoph Waltz, and some of his favorite movies include "Django Unchained", "Alita: Battle Angel" and "Inglorious Basterds".
Appearance and net worth
Andreas' age is 54. His eyes and hair are brown, he's 5ft 11ins (1.8m) tall and weighs around 170lbs (78kgs).
Andreas' net worth's been estimated at over $2 million, as of August 2023.