Who is Capucine?
The late French actress and fashion model Capucine was born as Germaine Helene Irene Lefebvre under the zodiac sign Capricorn on 6 January 1928, in Saint-Raphael, Var, France. She appeared in 56 movies and TV series, and is perhaps remembered best for portraying Simone Clouseau in the 1963 romantic crime comedy movie "The Pink Panther", which starred Peter Sellers and David Niven, and was written and directed by Blake Edwards. It follows Inspector Clouseau who's travelled to Rome, Italy to catch the jewel thief known as 'The Phantom' before he steals the priceless diamond 'The Pink Panther'; the movie won two of its 10 award nominations, including an Oscar nomination for Best Music, Substantially Original Score.
Capucine was 62 when she committed suicide by jumping off her eighth-floor apartment in Vaud, Switzerland on 17 March 1990; she had previously been struggling with depression for many years.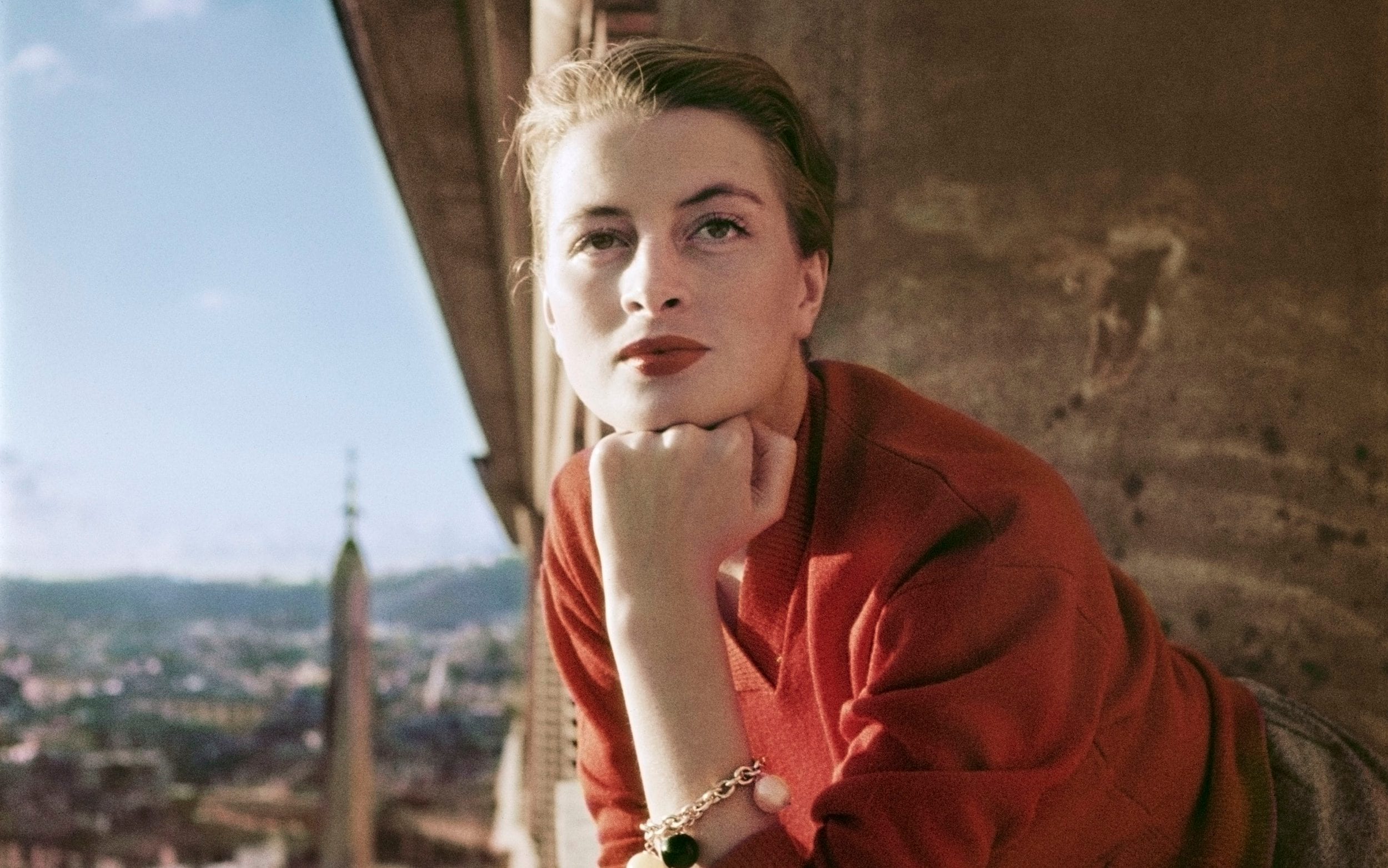 Education and early life
Capucine was raised in Saint-Raphael by her parents about whom she avoided speaking in public because she respected their privacy; Capucine never spoke about having siblings, so it's believed that she was an only child.
She studied at a local high school in Saumur, France, and was 17 when she was riding in a carriage in Paris, France and was noticed by a commercial photographer who invited her for a photoshoot; this marked the launch of Capucine's career, as she then became a fashion model, and worked for fashion houses Christian Dior and Givenchy.
Capucine nevertheless chose to continue her education; she matriculated in 1946 and then enrolled at college, from which she graduated with a Bachelor of Arts degree in foreign languages in 1950.
Roles in movies
Capucine's debut film role was playing La Dame au Buffet in the 1948 drama "The Eagle with Two Heads", and some of her following roles were in 1949 in the comedies "Rendez-vous de Juillet" and the comedy "Branquignol", and the 1950 comedy "Mon ami Sainfoin".
In 1955, she starred as Une Amie d'Arthus in the comedy "Frou-Frou", which starred Gino Cervi and Dany Robin, and was written and directed by Augusto Genina; it follows four men as they're trying to turn a flower seller into a singer. Capucine's only two roles in the remainder of the '50s were in the biographical musical "Song Without End" and the romantic western comedy "North to Alaska", both released in 1960.
In 1962, she starred as Hallie in the romantic drama "Walk on the Wild Side", which also starred Jane Fonda and Laurence Harvey, and was directed by Edward Dmytryk. It follows a man who's come to New Orleans in search of his former girlfriend who was an artist, but is now working at a bordello, and the movie was nominated for an Oscar for Best Music, Original Song. Some of Capucine's following notable performances were in the 1962 adventure "The Lion", the 1966 comedy "The Queens", and the 1967 crime mystery comedy "The Honey Pot".
She had a couple of film roles in the '70s, and what perhaps marked the decade for her was playing Nicole Levine in the 1979 war drama "From Hell to Victory", which starred George Hamilton and George Peppard, and was directed by Umberto Lenzi. It follows six friends of different nationalities who've promised to each other at a Paris café in 1939 that they would reunite at the same spot after the end of World War II.
Capucine's final three film roles were in the1987 drama "Gila and Rik", the 1989 thriller "Una Verita Come Un'altra", and the 1990 drama "Quartier Negre".
Roles in TV series
Capucine's debut TV series role was playing Silvana Tristano in the 1972 episode "The Murrow Disappearance" of the adventure "Search", and the year 1976 saw her play Josiane Duval in the episode "Ne Pas Deranger" of the drama "Cinema 16".
In 1979, she starred as Mrs Morse in all five episodes of the drama mini-series "Martin Eden", which also starred Delia Boccardo and Christopher Connelly, and follows uneducated sailor Martin Eden who's trying to join the literary elite because he's fallen in love with Ruth Morse, who comes from a bourgeois family.
Capucine's final three TV series roles were playing Odile in three episodes of the 1986 romantic mini-series "Sins", Frain Simone von Altenberg in seven episodes of the 1990 crime mini-series "Blaues Blut", and Signora Corderi in the 1990 episode "Il Caso Corderi" of the crime drama "Il Giudice Istruttore".
Other credits
Some of Capucine's final talk-show appearances were in "Passez Donc me Voir", "Permission de Minuit" and "Du Cote de Chez Fred".
Awards and nominations
Capucine was nominated for a 1961 Golden Laurel Award for Top Female New Personality (placed 8th) and a 1961 Golden Globe Award for Best Actress – Comedy or Musical for her performance in "Song Without End".
Love life and relationships
Capucine rarely spoke about her love life in public but it's known that she married once. She met the late French actor Pierre Trabaud on the set of the 1949 movie ""Rendez-vous de Juillet" and they exchanged vows in 1950; Pierre appeared in 46 movies and TV series, and died aged 82 on 26 February 2005. His marriage with Capucine lasted for only eight months, as they divorced in the same year.
Capucine then began dating the late American lawyer, movie producer and talent agent Charles K. Feldman; they were together until she met and fell in love with the late American actor William Holden in the first half of the '60s. Capucine and Charles still remained friends until his death in 1968.
William was married to the late American actress Brenda Marshall when he and Capucine began having an affair, which went on for two years; they then remained good friends until William died in 1981.
There are no other men whom Capucine had perhaps been with, that we know about; she was unattached at the time of her passing, was once married to Pierre Trabaud, and didn't have children.
https://www.facebook.com/EclecticDJLadies/posts/pfbid0eTRLVtpy3jmBUryT2dRxghNKqaNamnaYhZYYGnYcrXk4r98k4qcFTuZr8EPttTW8l
Interesting facts and hobbies
Capucine's former boyfriend Charles K. Feldman left her $75,000 when he died in 1968, which would today be about $630,000; her other boyfriend William left her $50,000 in 1981, which would make over $161,000 in 2023.
Capucine's neighbors stated after she committed suicide that she had led a reclusive life with her three cats, and spent nearly all her time reading books at her apartment, rarely going out.
One of her best friends was the late British actress Audrey Hepburn; the two met as girls when they both modelled for Givenchy, and apparently Audrey saved Capucine's life on multiple occasions when she tried to commit suicide.
Capucine's name is pronounced 'Kap-oo-seen' and is a French word for the Nasturtium flower.
The magazine "New York Times" wrote in her obituary that she was succeeded by her three cats.
Appearance and net worth
Capucine would've been 95 today. She had brown hair and blue eyes, weighed around 125lbs (57kgs) and was 5ft 7ins (1.7m) tall.
Capucine's net worth at the time of her passing was estimated at over $2 million.