Kidada Jones
Before Lori Harvey and the Simmons sisters, there was Kidada Ann Jones: one of Black America's favorite "nepo babies" of the 1990s, who burst onto the entertainment scene at just 20 years old, and later made a name for herself as a fashion designer, model and actress.
Growing up in Bel-Air and dating musical icons such as deceased rapper Tupac, Kidada's impossibly glamorous lifestyle made her a cultural landmark for a whole generation; however, in the mid-to-late 2000s she began quietly retreating from the public eye, and these days, many former fans are wondering exactly what the former socialite is up to.
Kidada was born on 22nd March 1974, in Los Angeles, California, to the award-winning record producer Quincy Jones and doe-eyed actress and model Peggy Lipton. Although Quincy came from relatively humble beginnings and was raised in the gritty South Side of Chicago, Peggy hailed from an affluent Jewish family, and was related to actors, artists and corporate lawyers.
In February 1976, Quincy and Peggy had another daughter named Rashida – known for her screenwriting and acting pursuits. When the couple divorced in 1989, Kidada lived with her father, whereas Rashida remained with their mother. The future celebrity studied at the Los Angeles Fashion Institute of Design and Merchandising until she was 19, and shortly afterwards, would begin working with designer Tommy Hilfiger.
Career
While working as a celebrity stylist for Vibe magazine – her father's publication – Kidada styled Michael Jackson for a 1995 cover shoot, which helped propel her career in the fashion world. Henceforth, she was recruited by Tommy Hilfiger and worked as his muse for eight years, also appearing in a successful ad campaign for the clothing company alongside Tamia, Aaliyah, Nicole Richie, and other friends. (Ironically, Tommy would be plagued by racism rumors from the mid-1990s onwards).
During this period, Kidada not only modeled for Harper's Bazaar, Vogue, Elle, and other top-of-the-line fashion magazines: she was also a designer for rapper Snoop Dogg's clothing label, and in 2005, launched her own line in collaboration with The Walt Disney Company, Kidada for Disney Couture. As the company's executive vice president of consumer products so aptly stated: "[Kidada] has a real hand in making things cool", and the model apparently continues to work as a consultant on Disney's projects almost two decades later.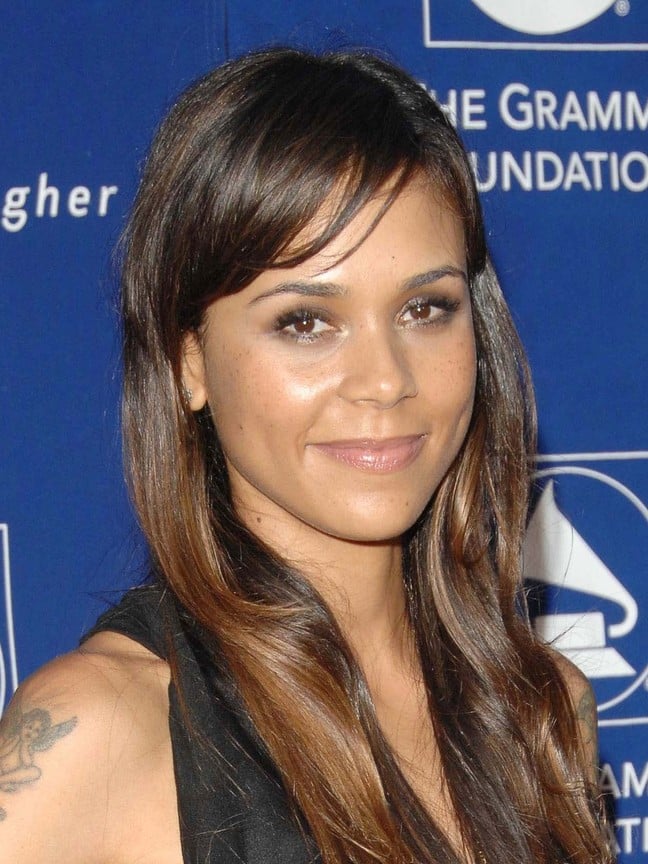 From 1999 to 2004, the fashion designer had minor roles in urban movies such as "Black & White", "Thicker Than Water", and "Proud", but ultimately preferred not to pursue an acting career. In 2017, Kidada also tried her hand at writing with the publication of "School of Awake: A Girl's Guide to the Universe", an empowering book targeted at young girls.
Personal Life
Kidada began dating actor and rapper LL Cool J in 1992. At the time, LL was a young musician at the top of his game, with commercially and critically successful albums such as "Bigger and Deffer" and "Walking with a Panther" under his belt. Although they appeared to be a picture-perfect couple, their different spiritual beliefs contributed to the demise of what could've been a great relationship, as LL broke up with Kidada in 1994, and wrote in his autobiography: "She praised a guru and statues, and I praise God."
Even if many fans of the former couple like to reminisce on their glory days of the early 1990s, it's important to note that LL married his long-time sweetheart Simone Smith in 1995, when she was 27 years old. It's extremely likely that there was an overlap between relationships, as LL and Simone began dating when she was just 18 years old – way back in 1986 – and were on-off until their wedding day.
Back to Kidada: she began dating actor and rapper Tupac Shakur in 1996. The fashion designer and musical heavyweight's first meeting was a tense one; in fact, Kidada didn't speak to Tupac due to scathing remarks the rapper had previously made about Quincy's involvement with white women. Luckily, their second meeting went much better, with the "Changes" hitmaker apologizing and Kidada giving him her number – and according to online sources, Tupac fell head over heels for the Tommy Hilfiger muse shortly afterwards.
Kidada Jones y Tupac Shakur, 1996. pic.twitter.com/Zq8sGW6Z2I

— Raquel Shakur (@RaquelShakur) July 6, 2022
Although the general public likes to remember the romanticized version of events, the truth is that Tupac was married at the time. He tied the knot with girlfriend Keisha Morris while in prison for a sexual abuse incident, but annulled the marriage in March 1996, after serving his time behind bars. From then on, Tupac and Kidada fast-tracked their relationship, immediately getting a place together in Calabasas, where they lived until he was murdered in Las Vegas in September that year.
Six days after being shot, Tupac died from his injuries in a hospital room with Kidada by his side. Although she has remembered him fondly on many occasions – and even had his face tattooed on her arm after his death, despite the relationship lasting just four months – the former model moved on with her life, and married actor Jeffrey Nash in 2003, but divorcing three years later.
There are many questions about Kidada and Tupac's relationship which we'll probably never have the answers to. For example, what's the truth behind the alleged audio of Tupac claiming that Quincy made unwelcome sexual advances towards him while he was dating Kidada – an audio which, no matter how preposterous it may sound, has been discussed in hip-hop circles for decades, and was reportedly scrubbed from the internet?
It's unlikely that Kidada herself will ever comment on the rumors, but even Quincy had to defend himself eventually, saying: "Man, this is the biggest age of haters I have ever seen in my life. I've been called a blonde-lover, a pedophile, gay, everything. I don't care, man."
According to Kidada, Tupac and Quincy's first meeting took place at Jerry's Deli in L.A. while the couple were enjoying an intimate meal during the initial dating stages. "Two hands slammed down on Tupac's shoulder from behind," she wrote. "We jumped up, and there was Dad standing there… This was the first time they'd met, so he took Tupac to a booth and they sat and got real for a long time."
Whatever the case, Kidada – who is 5ft 7in (170cm) tall and weighs 130lbs (59kgs) – is doing well for herself these days. With an estimated $3 million net worth, and enjoying life away from the cameras, the designer and model is reaping the rewards of her hard work over the decades.