Who is Dee Devlin?
In the world of sports, the spotlight often shines brightly on athletes who achieve greatness. However, behind every successful athlete stands a pillar of support and love. For Conor McGregor, that pillar is none other than his long-time partner and now fiancée, Dee Devlin. Their relationship is a tale of unwavering dedication, mutual support, and shared dreams that have played a pivotal role in shaping Conor's career and personal life.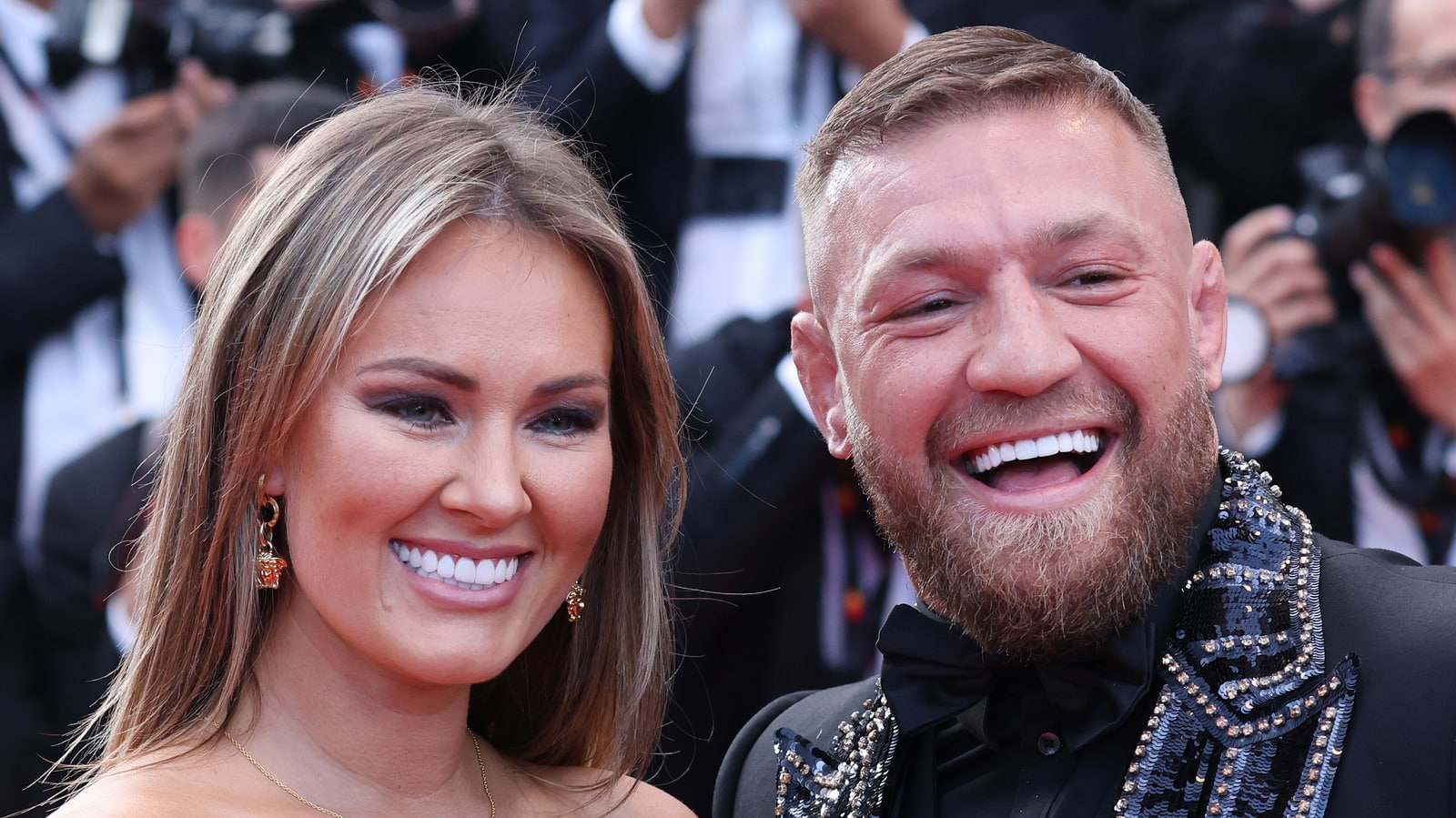 According to many, Dee Devlin's journey alongside Conor McGregor is a testament to the strength of love, dedication, and shared dreams. From his humble beginnings in Dublin to the glitzy stages of the Ultimate Fight Championship (UFC), Dee has been a constant presence in Conor's life. Conor often says that her role as his partner, supporter, and mother of his children has contributed to his success both in and out of the octagon.
Let us tell you more about this couple.
Dee Devlin's Short bio
Born under the zodiac sign of Leo on 9 August 1986, Dee Devlin recently celebrated her 37th birthday. A native of Walkinstown, Ireland, she was raised by her parents, about whom nothing is known, as she respects their privacy. Dee has two younger sisters, namely Cathy and Sarah.
When it comes to her educational background, Dee attended a local high school, and upon matriculating in 2004, she didn't go to college but moved into Dublin, where she worked many different jobs, as a model and waitress, however, once Conor's career started taking off, she became a member of his team. Dee today works on Conor's management and promotional team, and assists with his whiskey brand.
Dee has over two million followers on her Instagram, and people love her for her support of the fighter throughout his career. She's also admired for her fashion style.
How did Dee and Conor meet?
Dee Devlin and Conor McGregor's journey began long before the world knew Conor's name. They met in 2008 at a local nightclub where she worked as a waitress; at the time, Conor was still a struggling fighter with big dreams but minimal resources. Dee, on the other hand, was a dedicated supporter who believed in his potential. The two began dating soon after they met,, and their romance developed into a relationship.
From the outset, Dee was an integral part of Conor's journey. As he embarked on a career in mixed martial arts (MMA), she stood firmly by his side. Despite facing financial struggles, the couple's unwavering faith in Conor's abilities led them to make sacrifices, such as working multiple jobs to support his training and competition expenses.
Dee's role in Conor's life extended beyond financial support. As he put it, Dee provided emotional stability, becoming his rock during times of triumph and disappointment. Her belief in his talents gave him the confidence to continue pushing his limits in pursuit of his dreams.
Family
In 2017, Dee and Conor welcomed their first child, Conor Jack McGregor Junior into the world. As the couple put it, becoming parents added a new layer of responsibility to their lives, but they embraced this challenge with the same determination that had carried them through their earlier struggles. Conor said that Dee's nurturing nature and ability to create a stable home environment played a crucial role in maintaining his focus and drive.
According to many, Dee's relationship with Conor showcases the power of partnership in achieving success. While Conor's talent and hard work were undoubtedly key to his accomplishments, Dee's steadfast support and unwavering belief played an equally important role.
Two years later, the couple welcomed their second child, a daughter they named Croia, while the youngest, Rian, was born in May 2021. In June 2023, Dee and Conor announced that they are expecting their fourth child.
Conor proposed to Dee on her 36th birthday. The couple plans their wedding, and Conor shared that it will be extravagant.
Conor McGregor Wiki
With his brash personality, unparalleled fighting skills, and a knack for predicting his victories, Conor McGregor's career in the Ultimate Fighting Championship (UFC) has redefined the sport and captivated audiences worldwide. Today, according to experts, his name is a synonym for power, charisma and a relentless drive to succeed. Conor has left an indelible mark on the world of mixed martial arts (MMA) as a UFC fighter.
Born Conor Anthony McGregor under the zodiac sign of Cancer on 14 July 1988, makes him today aged 35. He was raised in a suburb of Dublin, Crumlin, where he attended Irish-language schools. As a young boy, he developed his passion for sports, and at age 12 began training in boxing. His goal was to raise his confidence, and be able to defend himself from bullies.
In the early 2000s, Conor and his family moved to Lucan, also a Dublin suburb, and upon matriculating from high school in 2006, he commenced a plumbing apprenticeship. Conor also met Tom Egan, with whom he began training in MMA.
Conor made his amateur MMA debut in 2007, winning with a technical knockout (TKO) in the first round. Soon afterwards he turned professional, and signed with the Irish Cage of Truth promotion. He made his professional MMA debut on 9 March 2008, winning against Gary Morris (second-round TKO).
Five years later, Conor signed with the UFC, and made his debut on 6 April 2013, winning the match in the first round, and also winning his first 'Knockout of the Night Award'. His professional boxing career launched on 26 August 2017, when Conor fought against Floyd Mayweather Junior, but was defeated via TKO in the 10th round.
Conor's Rise to Fame, Net Worth
As Conor McGregor's star began to rise in the MMA world, so did Dee's prominence. She was often seen at his side during press conferences, interviews, and fight nights. Dee's genuine smile and unwavering support became a symbol of their enduring love, capturing the hearts of fans around the globe.
With Dee by his side, Conor went on to achieve unprecedented success in the Ultimate Fighting Championship (UFC). His meteoric rise included claiming titles in multiple weight divisions, and becoming one of the most recognizable and highest-paid athletes in the world. Throughout this journey, as Conor often says, Dee remained his constant source of inspiration and strength.
Besides his sports achievements, Conor is well-known for various controversies. Most recently, in June 2023, an unnamed woman accused him of alleged sexual assault. However, despite all the negative comments and controversies surrounding the fighter, his fiancée stayed by his side.
Now, we know that many of you would like to know how rich Conor and Dee are. Well, as of August 2023, Conor's net worth has been estimated at over $200 million, while Dee has a net worth estimated at $20 million.