Who is Mireddys González?
Puerto Rican social media star, businesswoman and entrepreneur Mireddys González was born under the zodiac sign Capricorn in Puerto Rico on 19 January 1977. She's perhaps only known for being the wife of Ramon Luis Ayala Rodriguez, aka Daddy Yankee, a Puerto Rican retired rapper, singer-songwriter and actor who's been nicknamed 'King of Reggaeton'; one of his most popular songs – "Gasolina" – was released in 2004, and since its YouTube video was uploaded on 18 November 2017, has been watched nearly 100 million times.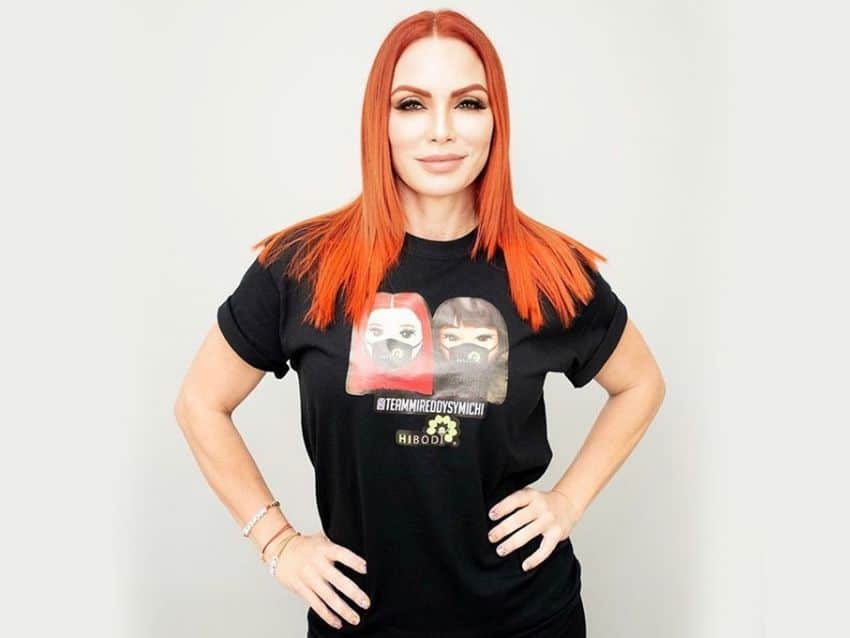 Education and early life
Mireddys was raised in Puerto Rico by her mother and father about whom she's yet to speak in public, because she respects their privacy; it's widely believed that they are running a real estate business together, but this is yet to be confirmed by Mireddys. She's also yet to speak about whether or not she has siblings, and this has made her fans believe that she's an only child.
Mireddys was passionate about a couple of activities while attending a local high school, including dancing, singing and playing various sports with her peers. She matriculated in 1995 and then chose to find work and financially support herself rather than enrolling at college.
Mireddys' career
Not many details have been disclosed about Mireddys' career, but it's known that she's today working as the CEO of her and her husband Daddy Yankee's company El Cartel Records.
More than 1.8 million people are following her on Instagram today, and she's posted over 2,200 pictures and videos onto the network; most feature her during her everyday life. She's also quite active on TikTok, and is today followed by over 350,000 people, while all her videos combined have amassed more than 1.3 million likes.
Love life and relationships
Mireddys and Daddy Yankee prefer to keep the details of their marriage to themselves, and Daddy Yankee's stated that this is the only aspect of his life that isn't public, and that his wife and children are his 'little treasure'.
The two exchanged vows in a small and private ceremony in 1994, when they were both 17; it was in the same year that Mireddys gave birth to their daughter Yamilette Ayala Gonzalez; Daddy Yankee's revealed that they were both unprepared for parenthood, and that raising Yamilette was rather hard. Mireddys gave birth to their second daughter Jesaaelys in 1996, and their son Jeremy followed in 1998.
There are no other people whom Mireddys and Daddy Yankee have perhaps been with, that we know about; Mireddys is married to Daddy Yankee as of August 2023 and they have three children together.
Interesting facts and hobbies
Mireddys and her husband Daddy Yankee fell in love before he became a popular rapper, but they still stayed together despite his rise to stardom; he's revealed in an interview with Maria Celeste Arraras that he's been able to resist temptations, and believes that sexual weakness has been the cause of downfall of many artists.
Mireddys and Daddy Yankee have king and queen tattoos on their hands.
She enjoys being physically active and works out at the gym multiple times every week; she and her husband occasionally work out together.
Mireddys is a huge lover of animals and often features her pet dog Cloudy in her Instagram pictures.
One of her favorite actresses is Roselyn Sanchez, and some of her favorite movies include "Rush Hour 2", "The Game Plan" and "Boat Trip".
Appearance and net worth
Mireddys' age is 46. She has long brown hair which she usually dyes red, and her eyes are brown; she weighs around 135lbs (62kgs) and is 5ft 8ins (1.73m) tall.
Mireddys and her husband Daddy Yankee's combined net worth's been estimated at over $40 million, as of August 2023.
Who is her husband Daddy Yankee?
Puerto Rican rapper and actor Ramon Luis Ayala Rodriguez, aka Daddy Yankee was born in San Juan, Puerto Rico on 3 February 1977, making his zodiac sign Aquarius. He's sold more than 30 million albums since the launch of his career in 1994, but only began attracting attention with his 2004 hit single "Gasolina"; Daddy Yankee's today one of the best-selling Latin musicians.
Vaivén – Single by Daddy Yankeehttp://t.co/7pbyb7OhBR pic.twitter.com/77S0ZNdoF1

— Daddy Yankee (@daddy_yankee) October 9, 2015
He was raised in San Juan alongside his brothers Melvin and Nomar Ayala, by their father Ramon Ayala who's black, and mother Rosa Rodriguez; it was during the movement Black Lives Matter that Daddy Yankee spoke openly about his Black heritage. He studied at a local high school in San Juan and upon matriculating in 1995 chose not to pursue a college degree.
Daddy Yankee's initial plan was to pursue a career as a professional baseball player, however, he was shot in the hip by an AK-47 rifle and this ended his dream of becoming an athlete; the bullet was never removed and it took him around a year and a half to recover.
Daddy Yankee's music debut was being featured on DJ Playero's 1994 song "So' Persigueme, No Te Detengas", which could then have been found on the mixtape "Playero 34". Daddy Yankee's debut album, "No Mercy" was released under White Lion Records on 2 April 1995, and the year 1997 saw him collaborate with famous American rapper Nasir bin Olu Dara Jones aka Nas. Daddy Yankee released his compilation album "El Cartel" in 1997, and his second compilation album "El Cartel II" followed in 2001.
It was his second studio album "El Cangri.com", released in 2002 that was his breakthrough, and it spawned hit singles "Guayando", "Son las Doce" and "Latigazo"; his compilation album "Los Homerun-es" followed in 2003, and his third studio album "Barrio Fino" was released in July 2004, and which won Daddy Yankee a Latin Billboard Award for Reggaeton Album of the Year.
His new album "El Cartel: The Big Boss" was released on 5 June 2007, and his soundtrack compilation "Talento De Barrio" on 17 August 2008; it was a huge hit and was certified multi-platinum by RIAA.
Daddy Yankee's sixth studio album "Mundial" came out on 8 October 2009, and its eponymous lead single was to be used as the theme song for the 2010 FIFA World Cup, but he rejected this offer because FIFA wanted 100 percent to the song's rights. His seventh studio album "Prestige" followed on 11 September 2012.
His critically acclaimed mixtape "King Daddy" was released on 29 October 2013, and Daddy Yankee's seventh and most recent studio album "Legendaddy" came out on 24 March 2022.
He also has 160 acting credits, most of which are appearances in his and other artists' music videos; Daddy Yankee's most notable performance was perhaps singing the song "Plane to PR" in the 2016 action adventure comedy movie "The Do-Over", which starred David Spade and Adam Sandler, and was directed by Steven Brill; it follows two best friends who've decided to fake their own deaths.
Daddy Yankee supported Republican John McCain's candidacy in the 2008 US presidential election, believing that he was a fighter for the Hispanic community.
He's been involved with various charity organizations since the first half of the 2000s, and is today the spokesperson for the environmental organization "I Clean Puerto Rico"; he's donated $100,000 to the Food Bank of Puerto Rico in 2017, and the money was used to help those whose homes were hit by Hurricane Maria.