Inez Reynolds Wiki
Born to the illustrious union of Hollywood power couple Blake Lively and Ryan Reynolds, according to many, , Inez Reynolds embodies the extraordinary blend of charisma and undeniable charm of her parents. As the title says, she's the second daughter of two famous actors, born under the zodiac sign of Libra on 30 September 2016, in New York City, USA.
She holds American nationality, and comes from a family of Irish, Scottish and Canadian descent from her father's side, while through her mother, Inez has German, Welsh and French-Canadian heritage.
Inez's older sister James, born on 16 December 2014, was named by Ryan's father who passed away shortly after the girl was born. Inez's younger sister, Betty, was born on 4 October 2019, while the youngest, a boy, whose name the parents haven't disclosed, was born in February 2023.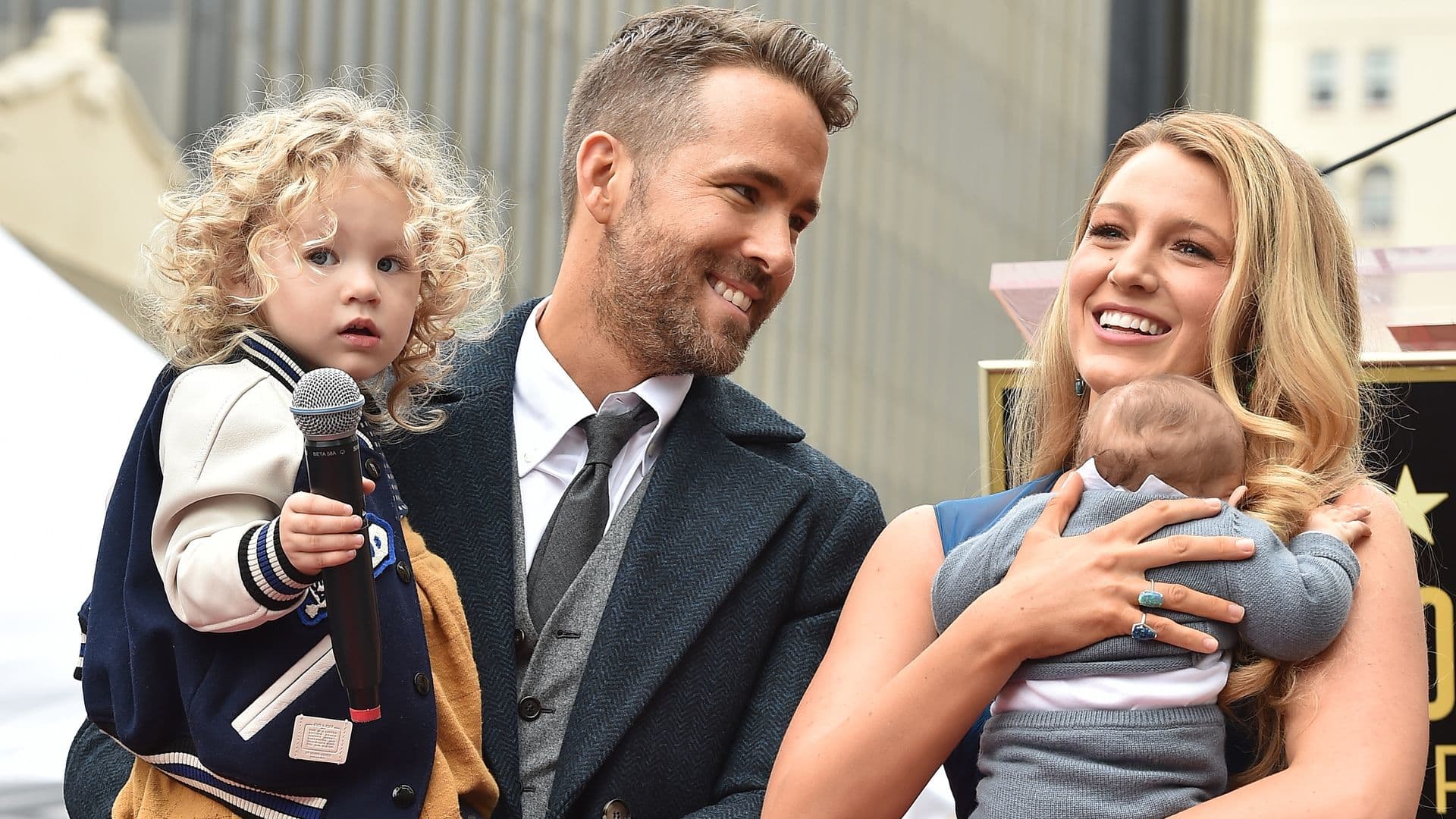 How did her parents meet? Wedding
Inez's parents met back in 2010 on the set of the movie "Green Lantern". At the time, Ryan was married to Scarlett Johansson, also a popular actress, while Blake was in a relationship with the actor Penn Badgley.
Subsequently, their love stories with other people ended, and Ryan and Blake began dating in October 2011, and the two married on 9 September 2012, at a venue called Boone Hall Plantation, in South Carolina. Their wedding caused controversy due to the venue's association with slavery, so in 2020, after civil rights protests, Ryan apologized publicly for using that place for their wedding; the couple renewed their vows at their New York City home.
Briefly about her mother, Blake Lively
Born Blake Ellender Brown under the zodiac sign of Virgo on 25 August 1987, she will soon celebrate her 36th birthday. A native of Los Angeles, California US, where she was raised by her parents, Elaine and Ernie, a talent scout and an actor, respectively. Blake uses her family's stage name 'Lively'. The same surname uses her brother, Eric, also an actor, and their half-siblings from their mother's previous marriage, namely Jason, Lori, and Robyn, all actors and entertainment industry workers.
Blake is an actress with 25 acting credits to her name, however, she's perhaps still known best for her role as Serena van der Woodsen in the series "Gossip Girl", which aired from 2007 through 2012. This role brought her numerous praise and accolades, including the Teen Choice Award for Choice TV Breakout Star Female, in 2008. She was nominated for the Astra Award for Favourite International Personality or Actor, among many others.
When it comes to her movie roles to date, her most notable was Blake's portrayal of Adaline in the 2015 fantasy drama "The Age of Adaline", which earned her the Academy of Science Fiction, Fantasy & Horror Films, USA/Saturn Award nomination for Best Actress. Just to name a few, Blake starred in "The Shallows" (2016), "A Simple Favor" (2018), and "The Rhythm Section" (2020).
Her fans will be happy to hear that she has four upcoming movies, currently in development.
When it comes to her love life, as mentioned, Blake, was in a relationship with her co-star from "Gossip Girl", Penn Badgley, and this love story lasted from 2007 until 2010. Before she met Penn, Blake dated Kelly Blatz, the famous "Aaron Stone" series actor; the two dated from 2004 to 2007. After she broke up with Penn, Blake dated Hollywood's heartthrobs Ryan Gosling (October 2010), and Leonardo DiCaprio (from May to September 2011).
Her father's short bio- Ryan Reynolds
Born Ryan Rodney Reynolds under the zodiac sign of Scorpio on 23 October 1976, he's today aged 46 (as of August 2023). A native of Vancouver, British Columbia, he holds both Canadian and American citizenship. Ryan was raised by his parents James Chester Reynolds, who was a Royal Canadian Mounted Policeman, and his mother, Tamara Lee, who worked in retail sales. Ryan is the youngest of their four sons.; his brothers are Patrick, Jeffrey and Terry.
Ryan Reynolds has nearly 120 acting credits to his name, and made his acting debut playing Billy Simpson in the 1991 TV series "Fifteen". Two years later, Ryan made his first big-screen appearance, as Ganesh in the movie "Ordinary Magic".
🚨The Actor #RyanReynolds uploaded this picture & deleted it from his official page on the Facebook application while he was wearing a #Deadpool suit, the interesting thing is that the woman behind him is a costume designer for the movie #DoctorStrangeInTheMultiverseOfMadness 🚨 pic.twitter.com/eVFIuv43pW

— Entertainment_Updates (@vr_mcu) February 13, 2022
Some of his early notable works were in movies such as "National Lampoon's Van Wilder" (2002), "Waiting…" (2005), and "The Proposal" (2009). However, his biggest commercial success was with the 2016 movie "Deadpool", and its sequel in 2018. This role earned Ryan the Golden Schmoes Award for Best Actor of the Year in 2016, and Music Television (MTV) Movie Award for Best Comedic Performance, among many others.
Another of Ryan's great performances was his portrayal of Guy in the 2021 fantasy movie "Free Guy", which also earned him numerous praise and accolades. Just to name a few of his most recent successful movies, worth mentioning is "Red Notice" (2021), "The Adam Project" (2022), and "Ghosted" (2023).
Ryan has ten upcoming movies, and his fans will be happy to hear that the third part of "Deadpool" is expected to premiere in 2024.
When it comes to his personal life, before he married Scarlett Johansson, Ryan was engaged to Canadian-American singer-songwriter Alanis Morissette; the two began dating in 2002, and become engaged in 2004. However, three years later, it was announced that the two decided to end their engagement. Reportedly, Alanis' song "Torch" was dedicated to Ryan.
Soon afterwards, Ryan began a relationship with Scarlett, and proposed to her in May 2008. The couple married on 27 September 2008, in a private ceremony, but in December 2010, the two announced their separation, and Ryan filed for divorce, which was finalized in July 2011.
How rich is the Reynolds family?
Both of Inez's parents are known for their versatile acting, and another thing known about Ryan is that he is a successful entrepreneur. Thanks to his business ventures which contributed to his wealth earned through his acting career, according to sources as of August 2023, Ryan Reynolds,  has a net worth estimated at a whopping $350 million, and his wife Blake Lively a net worth estimated at over $30 million.