Who is Lindsay Usich?
American photographer, model, social media star and entrepreneur Lindsay Ulrich, was born under the zodiac sign Libra on 2 October 1984, in Miami, Florida USA. She's perhaps only known for being the wife of famous American rock 'n' roll musician Brian Hugh Warner, probably known better by his professional name Marilyn Manson.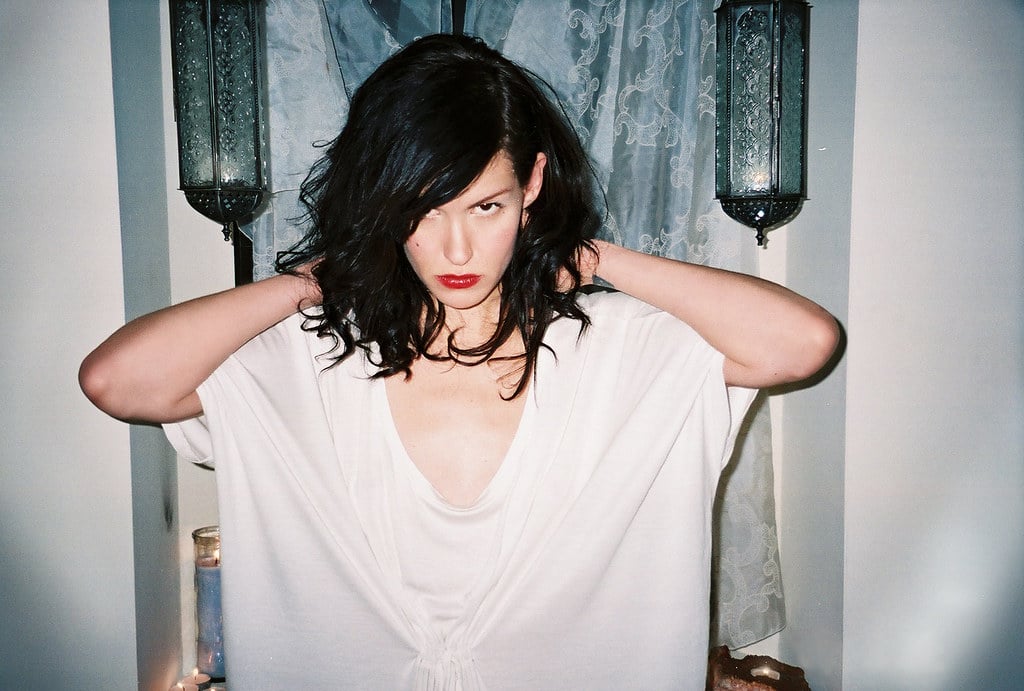 Education and early life
Lindsay and her twin sister Ashley Usich were raised in Miami by their mother and father, about whom not many details have been disclosed because Lindsay respects their privacy; it's known that her mother died in October 2020.
Lindsay had a rather normal childhood; she studied at a local elementary school in Miami and was mostly interested in acting while growing up. She became passionate about photography as a teenager, and it was her mother who bought her her first camera; a couple of Lindsay's other interests included dancing, playing soccer and appearing in school plays.
She matriculated in 2003 and then enrolled at college, from which she graduated with a Bachelor's degree in 2007.
Lindsay's career
Lindsay moved to Chicago, Illinois upon graduation and began working as a photographer there; she moved to Los Angeles, California after a while as she was hired to work for a magazine.
Lindsay eventually began working for the "Frank Magazine", which led her to work for Marilyn Manson, creating his music covers and banners.
She's today also running her own fashion clothing brand ShopCete.
Marilyn Manson and Lindsay Usich are seen at LAX on February 12, 2019 in Los Angeles, California. pic.twitter.com/Ovjq6G6rMM

— Marilyn Manson | Manson Source (@MansonSource) February 13, 2019
Love life and marriage with Marilyn
Lindsay met Marilyn back in 2010 at Boudoir in West Hollywood, and it was in March 2012 that the magazine "Revolver" referred to Lindsay as Marilyn's new girlfriend; she also did the cover art for his 2012 album "Born Villain".
Marilyn told the magazine "Beat" in February 2015 that he was single, however, he and Lindsay reconciled around a month later, and then eventually married in a small and privacy ceremony during the coronavirus pandemic in 2020.
There are no other men whom Lindsay's perhaps been with, that we know about, while it's known that Marilyn was engaged to American actress Rosa Arianna 'Rose' McGowan from 1999 through 2001, and was married to American vedette, model and businesswoman Dita Von Teese from 2005 through 2007. From 2007 through January 2010, he was in an on-and-off relationship with American actress Evan Rachel Wood.
Lindsay's married to Marilyn Manson as of September 2023 and doesn't have children.
Interesting facts and hobbies
It was during an interview on ABC News Radio with famous American actor and producer Nicolas Cage in October 2020 that Marilyn revealed that he and Lindsay had exchanged vows.
Lindsay's attended several red carpet events together with her husband and could've been seen keeping him company at a couple of his concerts.
Her favorite color's blue.
Lindsay's a huge cat lover and has three pet cats called William Blake, Rusty and Sadie.
She's a fan of tattoos and has several.
Lindsay's an Instagram star as over 700,000 people are following her on the network today, while she's posted nearly 200 pictures and videos; most are pictures of flowers that have been taken by her, while others feature either her or her  husband Marilyn.
One of Lindsay's favorite actors is Robert De Niro, and some of her favorite movies are "Midnight Run", "Angel Heart" and "Meet the Parents".
Appearance and net worth
Lindsay's age is 38. She has brown eyes and black hair, weighs around 130lbs (60kgs) and is 5ft 7ins (1.7m) tall.
Lindsay's net worth's been estimated at over $300,000, as of September 2023, and that of her husband Marilyn at over $2.5 million.
Who is her husband Marilyn?
American rock 'n' roll musician Brian Hugh Warner, known better by his professional name Marilyn Manson was born under the zodiac sign Capricorn on 5 January 1969 in Canton, Ohio USA. He's perhaps known best for being the only remaining founding member of the band Marilyn Manson, which he formed in 1989 at the age of 20; he chose the name by combining the names of American criminal and cult leader Charles Miles Manson and American actress, model and singer Marilyn Manroe.
Marilyn was raised in Canton as an only child by his father Hugh Angus Warner, who passed away in 2017, and mother Barbara Warner Wyer who died in 2014; Hugh was Roman Catholic but Marilyn went to his mother's Episcopal church. He studied at Heritage Christian School where his professors tried teaching him and his peers about the music they weren't supposed to listen to, however, Marilyn instead fell in love with it. He eventually transferred to GlenOak High School, matriculating in 1987.
Marilyn continued his education at Broward Community College, pursing a degree in journalism, however, he quit in 1989 after founding his band together with the late American singer-songwriter and guitarist Scott Mitchell Putesky aka Daisy Berkowitz, who died aged 49 on 22 October 2017.
Their debut studio album "Portrait of an American Family" came out in July 1994 under Nothing Records, and it was followed by their second album "Antichrist Superstar" in 1996; the album peaked at #3 on Billboard 200, and sold nearly two million copies in the USA. Some of their following albums were the 1998 "Mechanical Animals", which topped Billboard 200, the 2000 "Holy Wood (In the Shadow of the Valley of Death)" and the 2001 "The Golden Age of Grotesque".
The band went on a hiatus following the release of their 2004 greatest hits compilation "Lest We Forget: The Best Of", and they returned with their sixth studio album "Eat Me, Drink Me" on 5 June 2007; their seventh album "The High End of Low" followed in 2009, and their eighth "Born Villain" in 2012.
They've since released three albums: "The Pale Emperor" in 2015, "Heaven Upside Down" in 2017, and "We Are Chaos" in 2020.
Marilyn was a friend of the late American author, musician and Satanist Anton Szandor LaVey, and early on in his career claimed that Anton had made him a minister in the Church of Satan; Marilyn's today widely regarded as 'the highest profile Satanist ever'.