• 47-year-old Australian-American actress and professional model
• Best known for films such as "Ladder 49", "The Human Stain", and "The Last Kiss"
• Won the Dolly Covergirl contest in 1988
• Has a net worth of $4 million
• Very active on Instagram and Twitter
 
Who is Jacinda Barrett?
Born in Brisbane, Queensland, Australia, on 2 August 1972, under the fire sign of Leo, Jacinda Barrett is a 47-year-old Australian-American actress and professional model. While she initially graced magazine covers and billboards around the world, Barrett discovered a love for acting, and slowly worked her way up through Hollywood's hierarchy. She is best known for films such as "Ladder 49", "The Human Stain", "The Last Kiss", and fans also love her performances in "Middle Men" and "The Namesake", for which she achieved widespread praise from fans and critics alike.
Even though she hasn't landed a leading role in a blockbuster movie, Jacinda is considered to be one of the best supporting actresses in all of show business – that's not too shabby for a once-shy girl from the Land Down Under.
Early Life and Education: Growing Up in Australia
Jacinda was raised by Jerry Barrett, an airport firefighter, and his wife Lyn, and spent most of her childhood in her home city. Even though the names of her parents are known to the public, not much is known about her family in general, as Barrett has politely declined to talk about these matters. However, we do know that she harbored an interest for modeling since early childhood.
She is very close to her parents, especially her father. 'Seeing my dad risk his life every day changed my view of the world and myself, especially', stated Jacinda on one occasion. 'I saw no reason why I shouldn't work hard…' As for education, she attended Kenmore State High School in her hometown, then transferred to San Sisto College, a Roman Catholic school for girls. Initially, she didn't pursue any form of higher education, but in 1997 attended the British American Drama Academy in London, England, which helped to perfect her acting skills.
Modeling Career
In 1988, the 16-year-old Jacinda took Australia by storm when she won the Dolly Covergirl contest.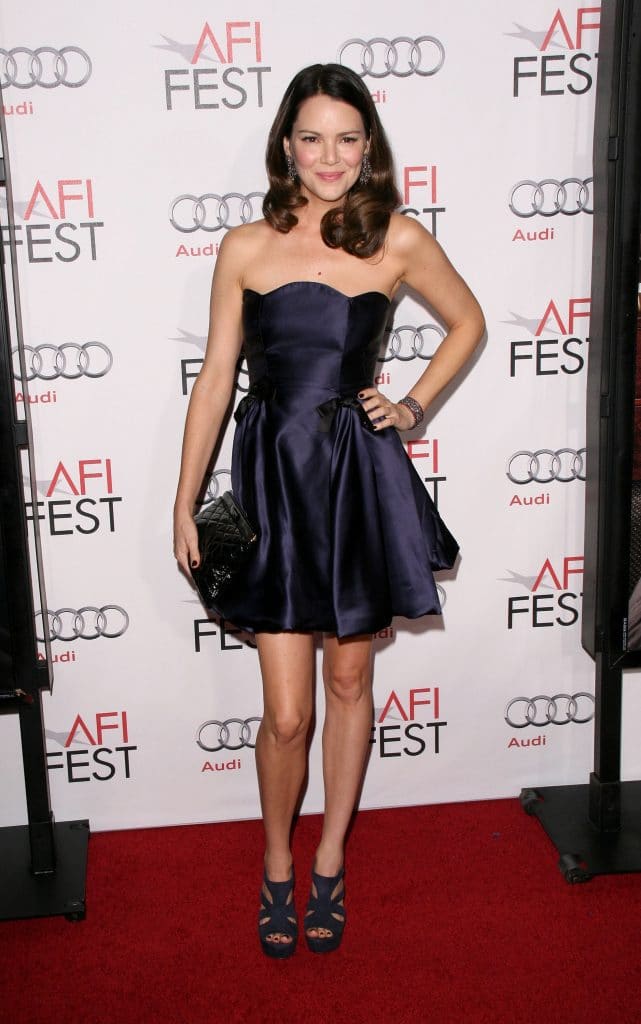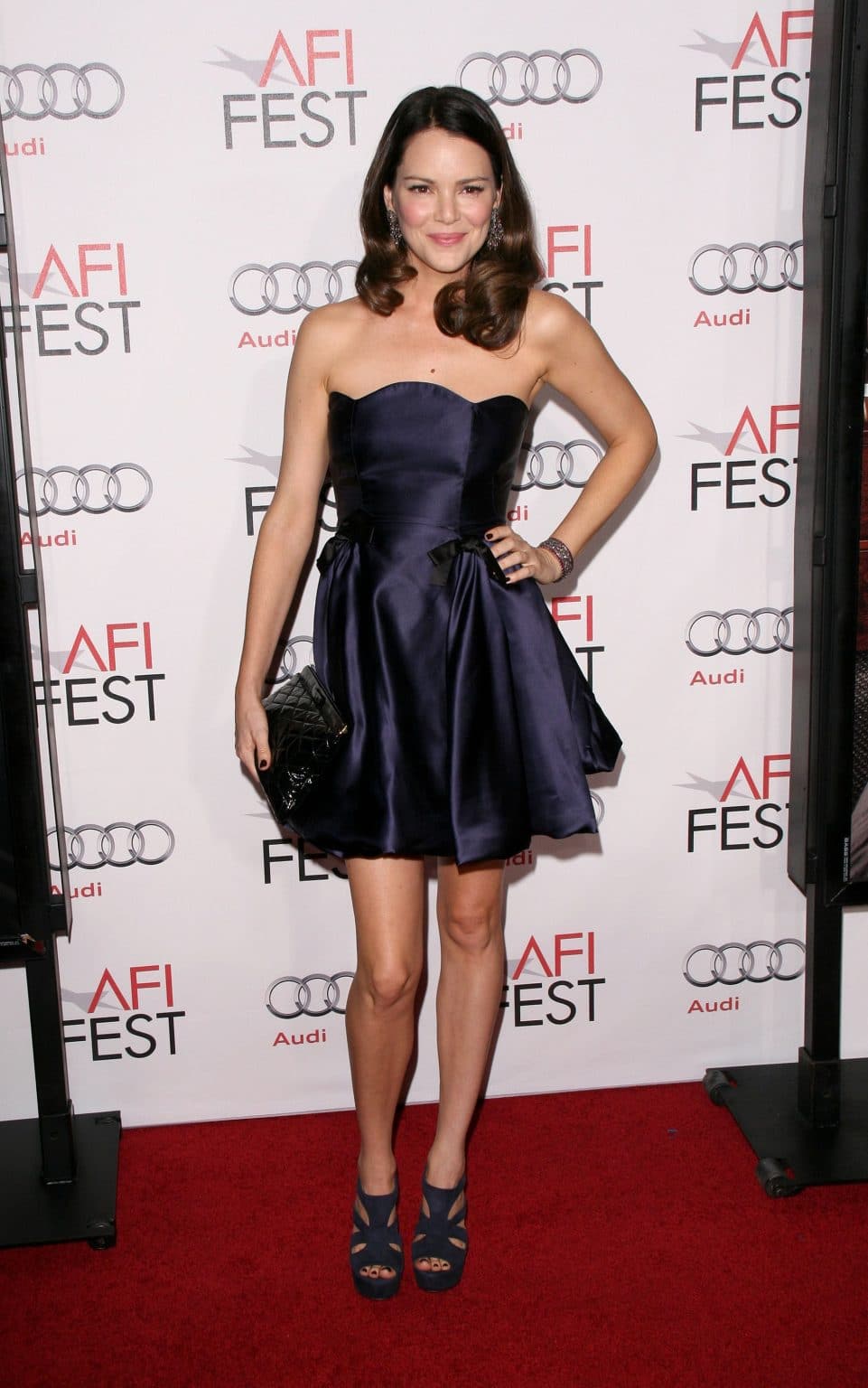 This annual competition involves a search for "the next big thing" in modeling, and awards the winner a place on the cover of Dolly Magazine, an esteemed Australian fashion publication of the time. Upon being introduced to the wider public, Barrett decided to capitalize on her newly found popularity and build a career in modeling. At the age of 17, she started traveling around Europe, staying in cities such as London, Milan, Paris among others. This experience was overwhelming for her initially, but she soon learned how to come out of her shell and radiate confidence. While living in the capital of England, she made her small screen debut as a contestant in "The Real World: London".
This reality show, which aired on MTV, involves a bunch of famous and semi-famous people living in a house together. Each episode, uncut, chronicles their relationships and interactions. As she received more publicity from her time in that series, Jacinda realized it was time to move from 'reality' and take up acting.
Beginnings of Her Acting Career: Campfire Tales, Wind on Water, D.C. and More
After attending the British American Drama Academy and several other courses, Jacinda embarked on a career in acting, however,the early stages of her time as an actress were quite "bumpy", to say the least. She made her movie debut in the 1997 "Campfire" tales, a relatively low-budget horror movie, not exactly praised by critics, but it gave Berrett a foundation upon which she could base her future accomplishments.
Roles followed in popular TV shows, such as "Night Man", "Hercules: The Legendary Journeys", "Guys Like Us" and, of course, "Wind on Water", which was her first recurring role. Her performance as Kate Poole sparked a series of more quality parts for her, in "Art House", "Zoe, Duncan, Jack & Jane" and "D.C". For an actress who had been active for barely three years, she managed to add many roles to her rapidly growing resume, and 2000 saw her appear in "Bull" and "Urban Legends: Final Cult", with both works praised by critics. The best, however, was yet to come.
Becoming a Star: The Human Stain, Ladder 49, Poseidon, Middle Men and More
The 2000s was the decade in which Jacinda blossomed into a more-than-capable supporting actress.
After appearing in seven episodes of "Citizen Baines", a series about a former senator adjusting to civilian life, she focused mostly on movies. The best of the bunch was definitely her performance in "The Human Stain", when she teamed up with Nicole Kidman and Anthony Hopkins in one of the seminal dramas of the past decade. More critically acclaimed films followed, such as "Poseidon", "The Namesake", "Middle Men" and "The Last Kiss", through which Barrett proved that she could hang with the very best, and gained quite a reputation in Hollywood circles. She wasn't quite as active as she had been at the beginning of her career, but maintained a steady flow of quality performances,across a variety of genres.
When she gained enough revenue and had explored her talents to the fullest, Jacinda took on fewer roles, because she became more selective when it came to picking new roles and projects.
Recent Works: Suits, Zero Hour, The Following, Bloodline and More
In 2012, Jacinda assumed the part of Zoe Lawford in "Suits", a crime-themed comedy revolving around a lawyer who stumbles upon an important role in a big New York Law film; Gabriel Macht, her husband, is still the lead actor in the series. Barrett followed this stint by appearing in "Zero Hour" and "The Following", both very popular shows. After being Ruby Franklin in "So B. It", she endeared herself to younger audiences in "Bloodline", an exhilarating thriller which aired on Netflix.
Other than a minor role in "Seven in Heaven", Jacinda has been inactive for the last year or so, however, she has projects due to come out in the near future, which means that she probably has another great performance or two up her sleeve.
Personal Life: Her Marriage to Gabriel Macht
Jacinda Barrett is married to famous actor and producer Gerald Macht – the two tied the knot in a private ceremony in 2004. Satine Anais Geraldine Macht, their first child, was born on 20 August 2007, and on 26 February 2015, Luca Macht came into this world. Jacinda and Gabriel have appeared together on-screen in "Middle Men" and "Suits", which proved that Barrett was more than capable of taking on such demanding roles.
I love that his tie matches with her dress#GabrielMacht #jacindabarrett #RoyalWedding pic.twitter.com/kCJJmbxhaM

— ~WHR~ (@iamwhrbrf) May 19, 2018
28 August 2009 was a pretty big date for her, as she was finally able to obtain US citizenship, in a ceremony at the Los Angeles Convention Center in the presence of her family and friends. Jacinda is known to be quite the skydiver, as she deems this extreme sport to be her favorite pastime. When asked whether she was scared of putting her life at risk, she responded: 'It gets scarier the more you do it. After a while, you realize you're flinging yourself out of a perfectly good plane for no apparent reason.' She even has a private pilot's license, and is often seen flying her friends and family to various vacation spots.
Body Measurements: How Tall is Jacinda Barrett?
Jacinda Barret is 5ft 10in (178cm), weighs approximately 135lbs (65kgs) and has a slim, hourglass figure, which is evident by her vital statistics of 34-26-36. She has dark brown eyes and light brown hair.
Net Worth: How Rich is Jacinda Barrett?
Have you ever wondered how affluent this successful actress really is? According to credible sources, Jacinda Barrett has a net worth of approximately $4 million, as of late-2019, accumulated by steadily building a strong career in both modeling and acting over the last two decades.
Social Media Presence
Jacinda herself has capitalized on the trend of utilising the social media, as she is very active on all of her profiles, particularly on Instagram and Twitter, with 180,000 and 20,000 followers, respectively.