• Jennifer Valdez is a TV host, writer and meteorologist.
• She is originally from Florida, USA but is of Argentinean descent.
• She is the main morning and noon meteorologist for CBS46 News.
• Jennifer is married and has two children.
• Her estimated net worth is over $100,000.
 
Who is Jennifer Valdez?
Jennifer Valdez was born on the 5th November 1981, in Florida, USA of Argentinean descent. She is a television host, writer and a meteorologist who is probably best recognized for being a reporter at CBS46's meteorological on morning and noon news. In addition, she is known for having her own blog on which she shares interesting stories with lots of people.
Early Life and Education
As Jennifer likes to keep her personal life private, there is almost no information about her childhood available to the public. However, one thing is known – although born in Florida, all of her family are from Argentina originally. Therefore, she is not only fluent in Spanish, but it is her other native language which makes her a bilingual. In addition, she is known for having been interested in weather predictions and forecasts as well as in reporting from a very early age. Consequently, following matriculation from high school, she attended the University of Florida in 1999 with her major being Telecommunications. After obtaining a Bachelor's degree in 2003, she enrolled into Mississippi State University pursuing a Master of Science degree in Geosciences. Following her graduation in 2005, she received an opportunity to be an on-air intern in the department of meteorology at The Weather Channel.
Career Beginnings
Right after finishing her internship in April 2005, she was asked to join the TV station WYFF in Greenville, South Carolina, as a weekend evening meteorologist. Firstly, she appeared on TV three times a week, reporting all kinds of stories, including science, weather and socially important stories. however, as she was a specialist in meteorology and because that was her greatest passion, she got a chance to be one of few journalists during Tropical Storm Cristobal and Hurricane Ernesto who reported live from the Carolina coast, providing a lot of other stations, including NBC, with live shots from the scene. That was when she caught the public's attention, and when she started receiving numerous job offers from other TV stations.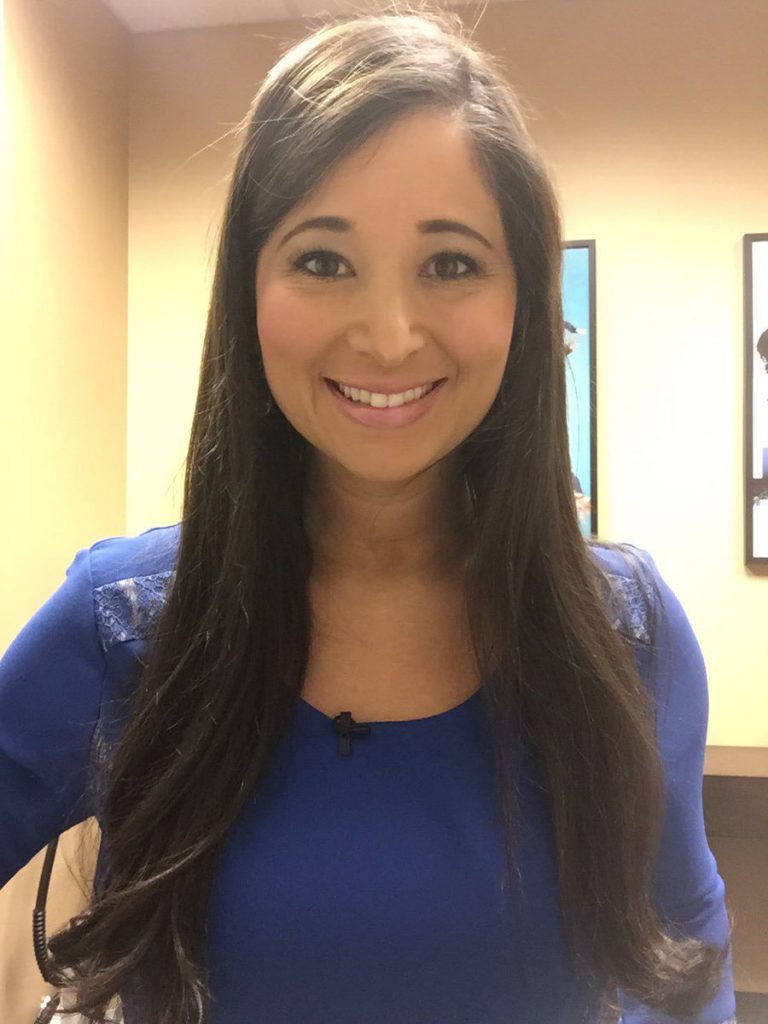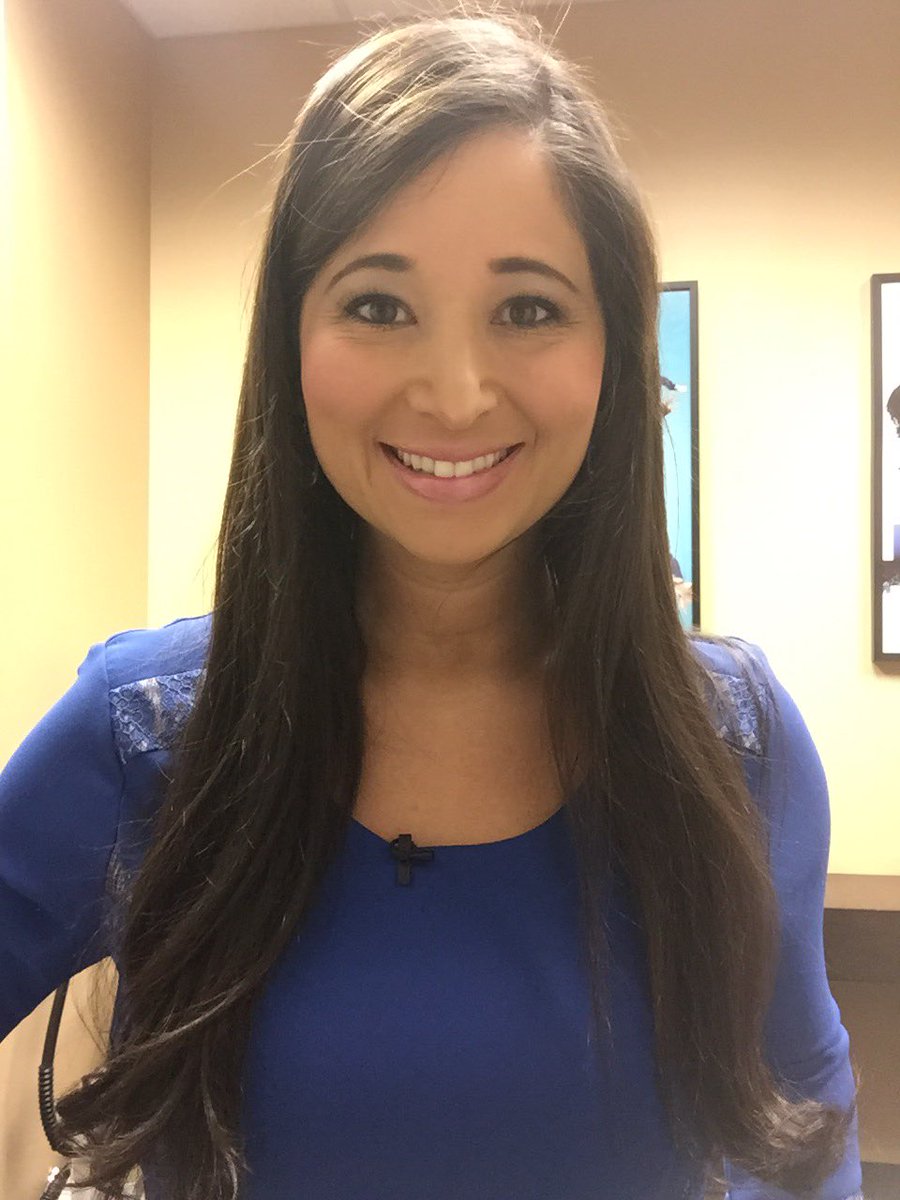 She decided to accept NBC Weather Plus' offer, and started covering all sorts of severe weather events live, including storm tracking concurrently for both NBC and WYFF. Accordingly, the director of WYFF decided that the best replacement for their chief meteorologist while he was absent would be Jennifer, so she started doing that job as well as being a weekdays' reporter. Finally, during her last year at WYFF, Valdez was trusted with very important tasks such as creating, producing and presenting forecasts for the 6pm and 11pm evening news.
CBS Atlanta and WGCL
Following her departure from WYFF in May 2008, Jennifer was hired by one of the most famous and prominent TV stations in the US, CBS Atlanta/WGCL. She became the main morning and noon meteorologist for CBS46 News, creating, producing and presenting forecasts with access to more than five million people throughout the US. In addition, she has continued with the live coverage of very dangerous weather events. Moreover, she has been in charge of several new duties, such as interviewing celebrities, reporting concerts, festivals, award shows and community events.
Furthermore, beside all these obligations, she tried herself in a completely new role – she became a co-host of a morning show entitled "Better Mornings Atlanta" where she did her own research and planned on how to execute the whole show, prepared her guests to be good communicators on live TV, and conducted interviews. After more than three years, the producers decided to move her to another TV show on the same station entitled "Atlanta Plugged In", where she was in charge of the same things as at the previous show.
Personal Life, Net Worth and Social Media Presence
As previously mentioned, Jennifer is really private about her personal life, so the only things we are sure about is that she is has been married for more than 10 years now and that the couple has a girl who was born in August 2011, and a son born on the 4th February 2014. She is very close to her family and often posts pictures with her husband and children on her social media accounts.
She is currently active on Facebook and Twitter with more than 5,000 followers. She also had an Instagram account, but the last pictures were posted more than a year ago. As for her net worth, it is estimated by authoritative sources that Jennifer counts her net worth at over $100,000, which has been accumulated through her more than successful career as a meteorologist. Speaking about her body measurements, it is only known that she is 5ft 6ins tall.
Movies
Actress
| Title | Year | Status | Character |
| --- | --- | --- | --- |
| Bite School | 2015 | | Vampera |
| Escape from Kings Park | 2014 | | Rachael |
| The Bible Belt Slasher Pt. II: The Holy Terror! | 2013 | | Female Officer |
| How to Make an Independent Film | 2013 | Short | Director / SFX |
| Kings Park | 2013 | | Rachael |
| Jack 'O' Slasher | 2012 | | Aardvark the Klown |
| I Spill Your Guts | 2012 | | Clown |
| Hack Job | 2011 | Video | Battle of the bands crowd victim |
| Gothkill | 2009 | Video | Cult member |
| Seekers | 2007 | Short | Blacklight Club Girl |
| The All New Brain Eaters Show | 2007 | TV Series | Mutiple |
| Braineaters | 2006 | TV Series | |
Writer
| Title | Year | Status | Character |
| --- | --- | --- | --- |
| Isabelle | 2015/I | Short story / writer completed | |
| Escape from Kings Park | 2014 | | |
| To Love Is to Die | 2013 | Short | |
| Kings Park | 2013 | | |
| Jack 'O' Slasher | 2012 | | |
| Schmitt's Farm Haunted Mansion Commercial | 2012 | Video short written by | |
| The All New Brain Eaters Show | 2007 | TV Series writer | |
| Braineaters | 2006 | TV Series writer - 1 episode | |
Editor
| Title | Year | Status | Character |
| --- | --- | --- | --- |
| Isabelle | 2015/I | Short completed | |
| Escape from Kings Park | 2014 | | |
| M Is for Monotheist | 2013 | Short | |
| To Love Is to Die | 2013 | Short | |
| Covyn | 2013 | Short | |
| Kings Park | 2013 | addtional editing | |
| Jack 'O' Slasher | 2012 | | |
| Schmitt's Farm Haunted Mansion Commercial | 2012 | Video short | |
| Produce Your Own Damn Movie! | 2011 | Video documentary | |
| The All New Brain Eaters Show | 2007 | TV Series edited by | |
| Braineaters | 2006 | TV Series 1 episode | |
Director
| Title | Year | Status | Character |
| --- | --- | --- | --- |
| Isabelle | 2015/I | Short attached completed | |
| Escape from Kings Park | 2014 | | |
| M Is for Monotheist | 2013 | Short attached | |
| To Love Is to Die | 2013 | Short | |
| Kings Park | 2013 | | |
| Jack 'O' Slasher | 2012 | | |
| Schmitt's Farm Haunted Mansion Commercial | 2012 | Video short | |
| The All New Brain Eaters Show | 2007 | TV Series | |
| Braineaters | 2006 | TV Series | |
Producer
| Title | Year | Status | Character |
| --- | --- | --- | --- |
| Isabelle | 2015/I | Short executive producer / producer completed | |
| Jack 'O' Slasher | 2012 | executive producer | |
| Schmitt's Farm Haunted Mansion Commercial | 2012 | Video short executive producer | |
| The All New Brain Eaters Show | 2007 | TV Series executive producer | |
| Braineaters | 2006 | TV Series producer - 1 episode | |
Cinematographer
| Title | Year | Status | Character |
| --- | --- | --- | --- |
| Kings Park | 2013 | | |
| Christmas in Hell (Trailer) | 2012 | Video short | |
| Schmitt's Farm Haunted Mansion Commercial | 2012 | Video short | |
| The All New Brain Eaters Show | 2007 | TV Series | |
Casting Department
| Title | Year | Status | Character |
| --- | --- | --- | --- |
| Isabelle | 2015/I | Short casting completed | |
| Escape from Kings Park | 2014 | casting producer | |
| To Love Is to Die | 2013 | Short casting | |
| Kings Park | 2013 | casting | |
Camera Department
| Title | Year | Status | Character |
| --- | --- | --- | --- |
| The Bible Belt Slasher Pt. II: The Holy Terror! | 2013 | assistant camera | |
| To Love Is to Die | 2013 | Short camera operator | |
| Jack 'O' Slasher | 2012 | camera operator | |
Costume Department
| Title | Year | Status | Character |
| --- | --- | --- | --- |
| Isabelle | 2015/I | Short costumer completed | |
| Escape from Kings Park | 2014 | costumer | |
| To Love Is to Die | 2013 | Short wardrobe supervisor | |
Music Department
| Title | Year | Status | Character |
| --- | --- | --- | --- |
| Jack 'O' Slasher | 2012 | music editor / music supervisor / musical director | |
Special Effects
| Title | Year | Status | Character |
| --- | --- | --- | --- |
| To Love Is to Die | 2013 | Short special effects supervisor | |
| Kings Park | 2013 | special effects | |
Sound Department
| Title | Year | Status | Character |
| --- | --- | --- | --- |
| Isabelle | 2015/I | Short sound editor completed | |
| Jack 'O' Slasher | 2012 | supervising sound editor | |
Visual Effects
| Title | Year | Status | Character |
| --- | --- | --- | --- |
| Isabelle | 2015/I | Short digital effects completed | |
Production Designer
| Title | Year | Status | Character |
| --- | --- | --- | --- |
| Isabelle | 2015/I | Short completed | |
Set Decorator
| Title | Year | Status | Character |
| --- | --- | --- | --- |
| Isabelle | 2015/I | Short completed | |
Miscellaneous
| Title | Year | Status | Character |
| --- | --- | --- | --- |
| Sunny Acres Farms | 2012 | Short production assistant | |
Awards
Won Awards
| Year | Award | Ceremony | Nomination | Movie |
| --- | --- | --- | --- | --- |
| 2015 | Audience Choice | Macabre Faire Film Festival, US | Best Short | Isabelle (2015) |
Nominated Awards
| Year | Award | Ceremony | Nomination | Movie |
| --- | --- | --- | --- | --- |
| 2015 | Jury Award | Macabre Faire Film Festival, US | Best Costume - Short Film | Isabelle (2015) |
Source:
IMDb
,
Wikipedia