• JoJo Gomez is a dancer, choreographer, dance instructor, YouTuber and social media personality.
• She is currently dating fellow dancer, Donovan Okimura.
• JoJo has worked on numerous projects with popular singers and choreographed several shows.
• She is active on several social media platforms, with her YouTube channel having over 1.3 million subscribers and her Instagram page having over 1.3 million followers.
• She has an estimated net worth of over $400,000.
 
JoJo Gomez (Choreographer) Wiki Biography
JoJo Gomez was born in Fairview, New Jersey USA, on 9 July 1993, so under the zodiac sign of Cancer and holding American nationality – she is popular for her career as a dancer and a dance instructor, while she is also a YouTuber and a social media personality.
Early life and education
JoJo spent her entire childhood in Fairview, alongside her older brother George. She fell in love with dancing at a very early age, as both her parents were dancers as well, and often took her to watch Broadway shows such as "Chicago" and "A Chorus Line".
Seeing these inspired JoJo to become a dancer as well, as soon as she tried it for the first time, and her parents were very supportive and enrolled her into dancing classes. She moved to live in South Hadley, Massachusetts as she wanted to attend Holyoke Catholic High School – she was a favourite with her peers there, because of her dancing talent, while other kids were spending their free time playing football and going to parties, JoJo was travelling around the country to perform. After she matriculated from high school, she moved to Los Angeles to pursue her dancing career, deciding not to attend college.
Career of a dancer
JoJo launched her dancing career in 2011, after she got a chance to dance during the VMAs when the popular singer Britney Spears won the Michael Jackson Vanguard Award. After gaining recognition, JoJo danced alongside Justin Bieber at "The Voice" show, and went on to appear in numerous other shows such as "American's Got Talent", and "X Factor".
JoJo has danced with numerous popular singers such as Tinashe, Becky-G, Cher Lloyd, J Balvin, Kimberly Cole, and many others. She is a choreographer as well, as she did the entire choreography for the "Sketchers" commercials, Kimberly Cole's Korean tour, and the "LA STYLE" fashion week.
JoJo is also a dance instructor, currently working at the Millennium Dance Complex and Edge Performing Arts Center, together with her boyfriend. She has been teaching Master Classes all around the US, including in Dallas, Orange County, and Salt Lake City among others.
Jojo is a YouTuber too, as she launched her YouTube channel on 18 November 2009 – there are currently more than 1.33 million people subscribed to her channel, which also counts over 176 million views of all her videos combined.
JoJo is focused on uploading music videos in which she is featured, while one of her most popular videos is "Billie Eilish – bury a friend – Choreography by JoJo Gomez" which has been viewed more than 6.3 million times since its upload on 15 February 2019. She can also be seen uploading "Q & A" videos with her friends, while she occasionally uploads videos related to her everyday life.
Love life and relationships
JoJo is a bit secretive when it comes to her love life, as she hasn't shared much about her past and present affairs with the public, but some things about her boyfriends are still known.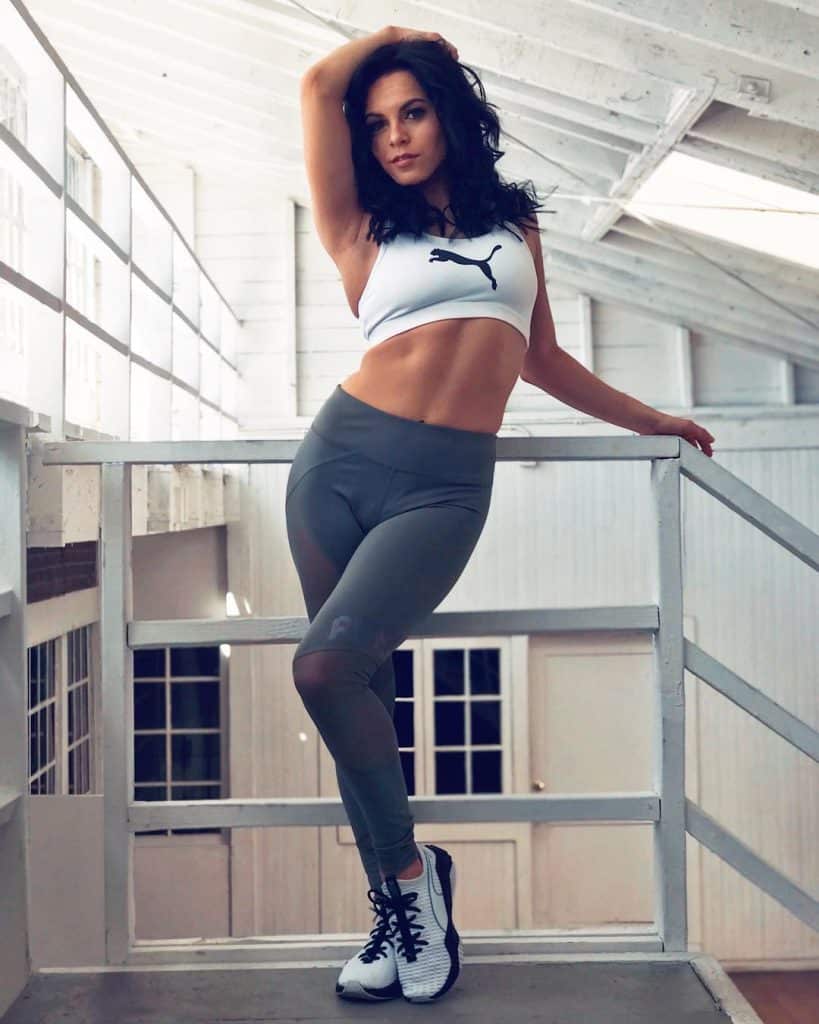 JoJo has been in a relationship with a fellow dancer named Donovan Okimura, who is better known online as Rude Boy. The two have been dating since 2017, but it was rumored that they split around the 2018 New Year, as JoJo was seen in Miami during the New Year celebrations kissing the pop star Demi Lovato. It is not known what exactly happened between them, but JoJo is still dating Donovan Okimura which can easily be noticed on her Instagram account, as she often uploads pictures of them together.
Judging by her social media accounts and her own statements, JoJo is currently dating Donovan, she hasn't married, and doesn't have any kids.
Who is Donovan Okimura?
Donovan Okimura was born in Murrieta, California USA, on 5 March 1996, so under the zodiac sign of Pisces and holding American nationality – he is popular for his career of a dancer and for being a choreographer.
Donovan grew up wanting to become a dancer, so he wasn't the most popular person at high school, being a bit bullied as it wasn't normal for boys to dance, but were expected to play sports, however, Donovan didn't care, and was determined on his career.
He began his career by training at the Temecula Dance Company, and eventually became a member of the dance crew called FORMALity.
It didn't take long for him to become recognized as a great dancer, and as soon as his name could easily be recognized, he began working as a dance instructor at the Millennium Dance Complex, alongside JoJo. He has worked on several projects with his girlfriend, and other people including Brinn Nicole, and has performed at numerous events including LA Fashion Week and Phlextravaganza.
Donovan only seems to be active on his Twitter account, which he launched in April 2014, having tweeted only 12 times.
JoJo's hobbies and other interests
JoJo loves to taste a variety of foods, and although she has tried to lose weight in the past as she wanted to become a model, she decided that she can't really abandon food, and that it wouldn't be worth it. She is a huge fan of travelling, and couldn't imagine living her life statically – her dancing career makes it possible for her to travel around the country, while working at the same time. She enjoys watching movies, while she prefers animated over live action – she has recently visited Disneyland with her boyfriend, and is planning on going there again soon.
Some of her favorite movies include "Mulan" and "The Little Mermaid", while she also enjoys watching newly made movies such as "Megamind" and "The Incredibles 2". JoJo loves going shopping as most other women, but she has a rather unique style and it isn't always easy for her to find the clothes she likes. She is very fond of tattoos, and has several of them inked onto her body.
Appearance and net worth
JoJo is currently 26 years old. She has brown eyes, and long brown hair which loves to dye, as she has changed color numerous times throughout the years. Her height and weight are unknown.
#JojoGomez dancing to @allybrooke's "No Good" ?? pic.twitter.com/AnoKY3xx2t

— Latium Entertainment (@latiumartists) January 19, 2020
According to authoritative sources, her net worth as of early 2020 is estimated to be more than $400,000, and is steadily rising thanks to her dancing-related career.
Social media presence
JoJo is quite active on several popular social media platforms, as it is very important for her career of a dancer to be seen on the internet. She launched her Twitter account in August 2009, and has tweeted more than 21,000 times. Her Instagram account is what she initially became popular for, and she is currently followed by more than 1.3 million people while she's uploaded over 3,750 pictures onto it – she is also running a Facebook page.