• 38-year-old Polish-American model and actress, best known for her roles in True Blood, Europa Report, House and Sneaky Pete
• Born in Opole, Poland and moved to US with her family in 1991
• Distinguishing features include deformed pupil and tattoo of a balloon on her inner right arm
• Animal lover with pet dogs, environmental activist, loves traveling and exploring the world, has an inappropriate sense of humor, still speaks Polish and lives in Los Angeles
• Began her modeling career in 1997 and has featured in many movies and series including Crazy, Stupid Love, House, True Blood and Agents of S.H.I.E.L.D.
• Has a net worth of $500,000 and an illustrious career ahead
 
Who is Karolina Wydra?
Karolina Wydra is a 38-year old Polish-American model and actress, best known for her roles in the vampire series 'True Blood', the movie 'Europa Report" the drama series 'House' and 'Sneaky Pete', amongst many others.
Karolina Wydra's personal and family life?
Karolina was born in Opole, Poland on 15 March 1981. In an exclusive interview on the EJ Scott Podcast "Scratch the Surface" on 16 August 2014, Karolina revealed how difficult it was for her during her childhood years in communist Poland. Her mother was a mathematics teacher and her father an art teacher, both at the school she attended, which she found most annoying.
She has a brother who is now an accountant in London. Karolina says she was a loner kid, and lived in her imagination, considering herself to be a geek growing up. Her surname, Wydra, means otter in Polish so the kids teased her, or called her that – or "Dumbo" – because of her large ears.
In 1991, when Karolina was 10 years old, her family were granted a Green Card in the Lottery and moved to the US, which Karolina describes as a culture shock. The family settled in Orange County, California, where her parents cleaned houses to make ends meet, and eventually built their own successful cleaning business.
They divorced after 35 years of marriage, then her mother was badly injured in an accident when a drunk driver hit her, which made it difficult for her to work, and she moved back to Poland.
Karolina, although born under the Pisces star sign, had a fear of water, which she conquered with some courage by taking on free diving lessons, and managed two minutes underwater to a depth of about eight feet.
With her model looks, brown hair and dark eyes, and standing 5 ft 9 in tall (1,75 m), Karolina cuts a striking figure.
One of her distinguishing features is a deformed pupil, which doesn't dilate as a result of an accident when it was cut by a shard of glass, which could lead to her vision becoming compromised with time. The other is a tattoo of a balloon on her inner right arm – when asked why she chose that, she said 'I love balloons and it also makes you happy!'
Karolina is an animal lover with pet dogs at home, notwithstanding the fact that she is allergic to dogs and dust mites. She is also an environmental activist, and constantly shares petitions and news pertaining to such issues across her social media pages.
Karolina loves traveling and exploring the world, meeting people, reading books, doing pottery, eating healthy organic and raw food. She claims she has an inappropriate sense of humor, and still speaks Polish. She currently lives in Los Angeles.
Does Karolina Wydra have a boyfriend?
Karolina's ex-boyfriend, Graham Hill, whom she met in Venice in about 2012, is an environmental entrepreneur with a company called Tree Hugger. Graham is also involved in promoting modular living in small spaces – Life Edited.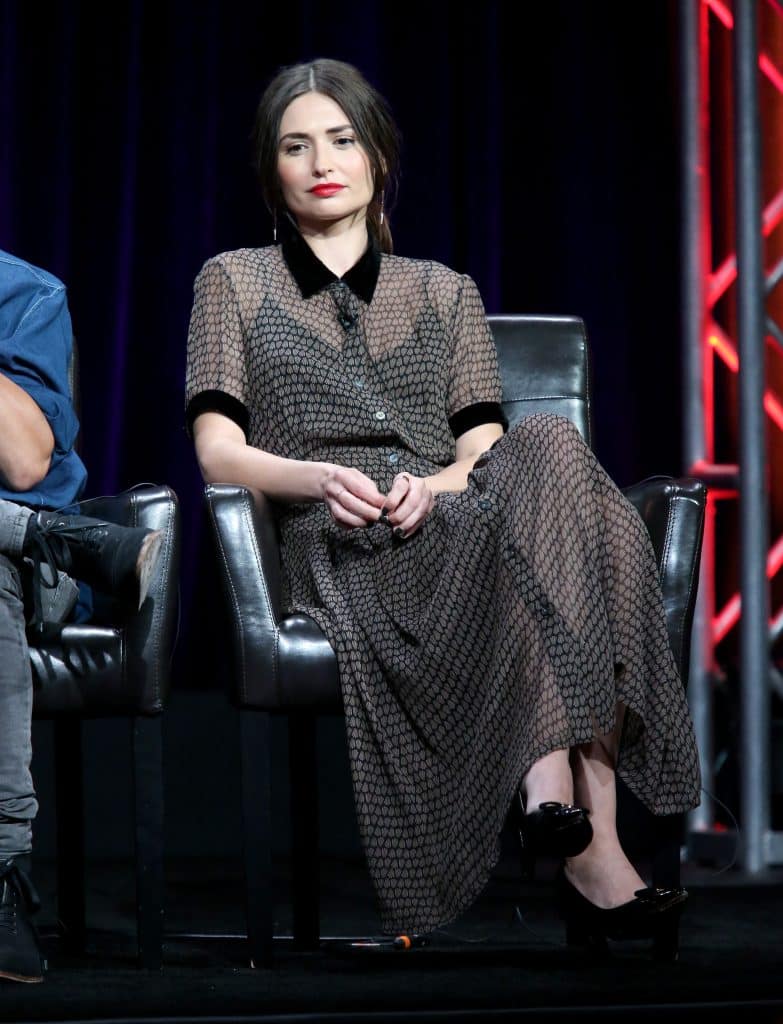 Karolina seldom shares much about her private life and although she had mentioned that it was difficult to have a long distance relationship as Graham lived in New York, it is not known how long they were together or when they broke up, but it would appear that she is currently single.
How Karolina Wydra's Career unfolded
Portrayed
In October 1997 Karolina won the Elite Lee Jeans Model Look Contest, which launched her on her modeling career and featured her on advertisements for big brands, e.g. Armani Exchange, Calvin Klein, Levi's Red etc. and she has graced the cover of the German Elle magazine and Oystermagazine.
Karolina featured in a well-known "Nespresso…What Else?" commercial with George Clooney in 2006. She subsequently went on to co-star in the comedy drama movie "Be Kind Rewind", and the sports drama film "Sugar" in 2008, as well appearing in an episode of "Law & Order: Criminal Intent".
Over the years, Karolina has attended various acting classes, but even though she loves attending theatre, has never acted in a live theatre performance.
2011 saw Karolina co-starring in the romcom movie "Crazy, Stupid Love", and playing a recurring role as Dominika Petrov, an immigrant who marries to get a green card, in the seventh and eighth seasons of the medical drama series, "House" until 2012.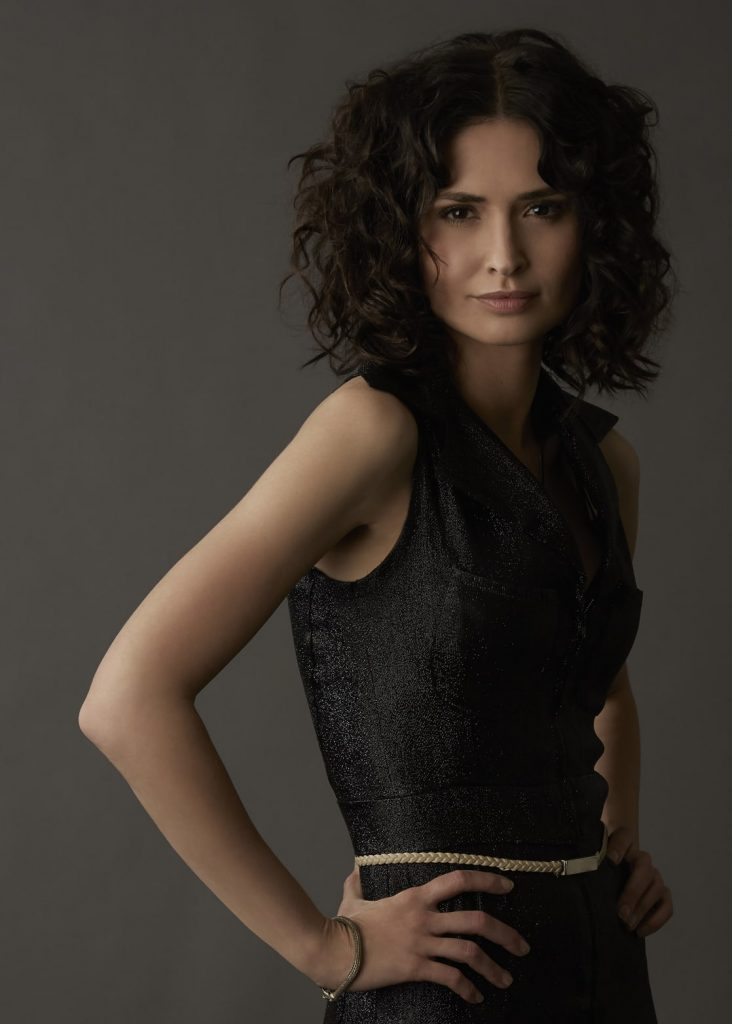 Following that came her part in "After", a thriller fantasy, consequently her lead role as Dominika Petrova in the Sci-fi thriller, "Europa Report". Later in March 2013 she appeared in "Bad Girls".
Karolina mentions that she was broke and tired of auditioning and rejections, and was considering giving up acting altogether, when she landed the role of vampire Violet Mazurski, who becomes Jason Stackhouse's girlfriend in the sixth and seventh episodes of the popular series "True Blood".
In 2014 Karolina appeared as Mara Paxton in the fifth season of the drama series "Justified". Thereafter came an episode in the drama series "Scorpion", followed by her performance in the horror film "Incarnate".
In 2015 she portrayed Dianne Kubek, an undercover detective on the Sunset Strip in the crime series "Wicked City".
In 2016, Karolina was cast in the revival of the series "Twin Peaks", then secured the recurring character of journalist Sasha Barinov in the thriller "Quantico", and in 2017 a recurring role in the drama series "Sneaky Pete". That year also featured Karolina in an episode in "MacGyver", and in 2019 she was awarded the recurring role of Izel, a mercenary from another galaxy, in Marvel's "Agents of S.H.I.E.L.D.".
What roles does Karolina enjoy playing?
Karolina is a dedicated actress who loves to portray strong women and judging from her filmography, has certainly done so. In an interview with Mark Walters at the San Diego Comic-Con in 2013 she declared, 'There are so many things that I would like to play. I love complicated characters that have inner struggle and passion and drive, and on "True Blood" my character is a very strong, strong, woman and she gets what she wants. And I love that about her and for instance with Katya, it's the passion that drives her forth for discovery and the courage that she has that I don't have that I wish to have so playing that is such a gift for me.
There are other things, …You know I'm Polish so for me World War 2 has a huge effect on me and I would love to play a role during that time and having that experience. I have to fall in love with the characters I play. And it has to be a challenge for me.'
Karolina Wydra and Social Media
Karolina is active on social media, and can be found on Instagram where she has over 17,000 followers, and where the header currently features a petition for Action Network. She also has a private Instagram account, which is not accessible to the public.
Wicked city premiered in Poland tonight. A little message for them. Caluje!!! pic.twitter.com/IkqaCPY6OF

— Karolina Wydra (@WydraKarolina) October 30, 2015
Her Twitter account has over 3,000 followers, and features the slogan 'What if I fall? Oh my darling, what if you fly?' and a cover image of her beloved pet dogs, Frankie and Toots. Her Facebook account became inactive in 2013/4 at the time she was acting in "True Blood".
How much is Karolina Wydra worth?
According to accredited sources, as of late-2019, Karolina's net worth is close to $500,000 – of course her annual income varies depending on on the projects that she's involved in. Not too shabby for someone who has come a long way since her young days when she was called 'Otter' and 'Dumbo', and preferred to be a loner. She has emerged as a confident, brave and humane actress, and looks set to further an illustrious career ahead of her.