• Lexee Smith is a world-famous dancer and Internet personality
• Began dance classes at age 5 and moved to LA to pursue career
• Has two YouTube channels and over 500,000 followers on Instagram
• Interests include baseball, swimming, fashion, and makeup
• Estimated net worth is over $500,000
 
Lexee Smith is a world famous dancer and Internet personality, who has half a million followers of her Instagram account, and has worked hard to obtain the fame she has now, not an easy path. Lexee proved to be a brilliant dancer, promising model and a good actress; she regularly demonstrates her talents in the videos she posts on multiple social media platforms. Let's find out more about her age, height, measurement and personal life.
https://www.instagram.com/p/BucJFOgAVfJ/
Early life, family
Lexee Smith was born on 2 March 2001 in Houston, Texas USA – she has two younger brothers, Jett and Jaxon who are her biggest fans. According to Lexee's recent posts on her Instagram account, she's got another brother, as she posted a photo with her younger brothers with one of them holding a newborn, while Lexee commented her photos with the words of appreciation for spending the holidays with her beloved family members. Her mother's name is Maygan, but her father's name is unknown, and nothing about her parent's ages or occupations. Her family moved to Los Angeles in 2013 to help Lexee increase her chances of developing her dancing and modelling career.
Education
Lexee started attending dance classes when she was only five years old, though she shared that she told her mother she wanted to become famous even at the age of four. Lexee attended a local school in Houston, from which she recently matriculated. There's no information about any college she's attending, but she shared that after matriculation she would love to join Edge Performing Arts Centre in Los Angeles, as her family has now moved closer to it.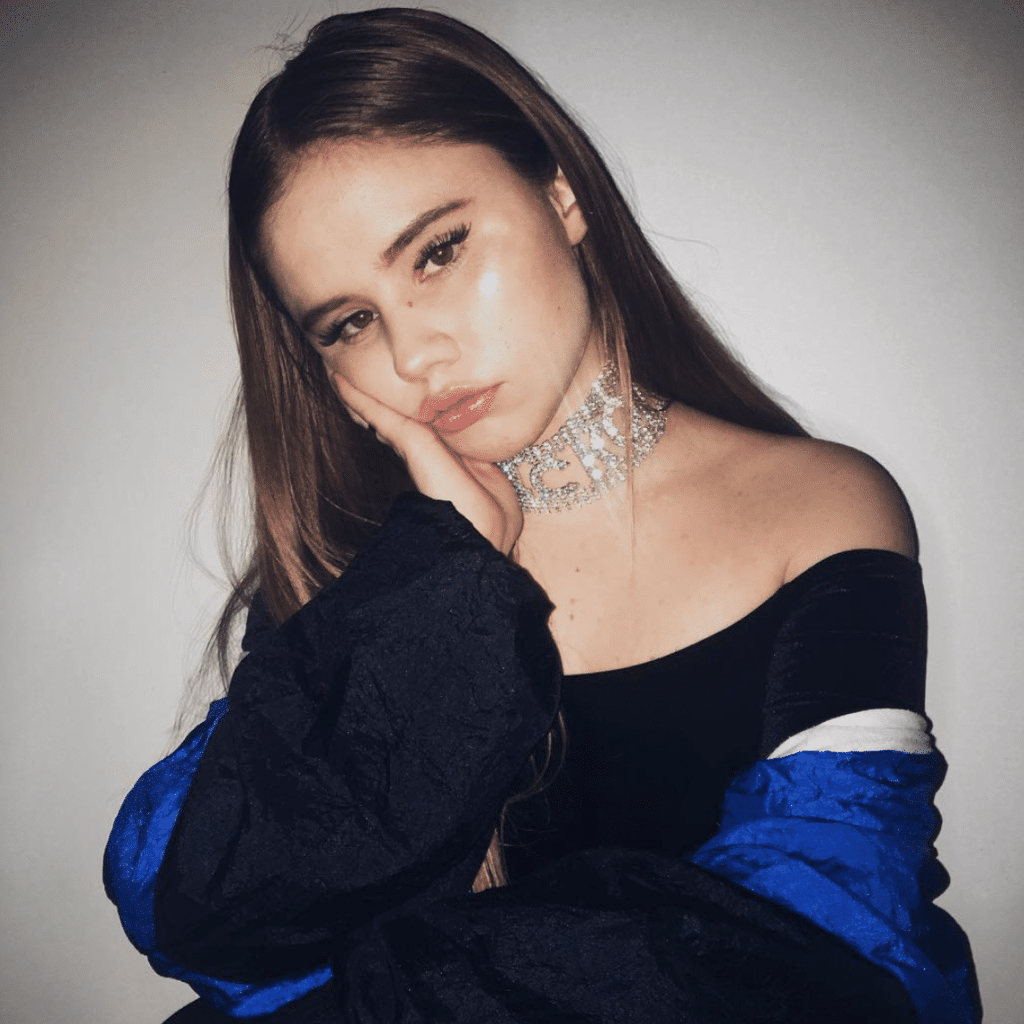 Career
Lexee started to gain popularity when she was seen performing with "Latin Flavah", the famous dance team. What brought everybody's attention was Lexee's natural talent, outstanding flexibility and devoted commitment to what she did on stage. She developed her flair and soon had the highest level of dancing skills among the other members of the team.
She danced with the team for several years, at various contest and events, and then joined a new dance group called "LilBeasts", obtaining even more popularity and attention, sharing the stage with Jordyn Jones, Tessa Brooks, Gabe De Guzman and other talented dancers. While performing with "LilBeasts", Lexee was rewarded with "Teens Wanna Know" and "The Party Follows ME" awards for her dancing successes. Lexee is planning to continue developing her dancing career, but at the same time is eager to start her professional modelling career. As she moved to Los Angeles, she can attract the attention of local model agencies – time will show if Lexee will be able to shine as a model.
Personal life
There is no information about Lexee's current relationship status. She was once rumored to be dating another dancer, whose Instagram nickname is "Rudeboy Donovan", and who works as a dancer, photographer and director and who filmed some dancing videos for Lexee, so fans decided that they were dating, though neither of them confirmed their relationship.
While Lexee was dancing in "LilBeasts", some people close to her claimed that she secretly dated Josh Beauchamp, another member of the dance group, but again, neither Lexee nor Josh ever confirmed it.
Hobbies and interests
Lexee is passionate about dancing challenges, participating in many of them, recently the "Balenciaga Challenge" with her team of two dancers, Gretel Falkenstein and Edith Aguilas, who performed a special dance. The short movie was filmed by director Roel Romeo Salazar. Lexee's biggest interest is fashion; she dreams about creating her clothing collection. As for her favorite sports, Lexee loves baseball, and when not busy dancing, she likes to spend time at the baseball field, watching the matches or playing herself. She also likes swimming.
Lexee loves wearing make-u -, her favorite makeup brand is "Lime Crime", which is well-known cruelty free and vegan cosmetic brand. Lexee once got a present from "Lime Crime", receiving a box of various products such as nail polishes, lipsticks and highlighters.
Social media presence
Lexee has accounts on social media platforms which help her to develop her popularity. She has two YouTube channels, one created on 22 May 2013 called "Lexee Smith" and has almost 50,000 subscribers, and though only four videos, it has a lot of view and likes, among them a short fashion movie called "Pink Matter" with several episodes of Lexee's dancing, and another fashion movie called "2am thoughts" which has 60,000 views. Another YouTube channel Lexee has is called "Lexee Smith Dance Channel", supposed to be a platform for her dancing video uploads, created on 1 January 2018 and has 32 dancing videos all uploaded in January and February 2018. As for her Instagram account, Lexee is far more active there, having more than 500,000 followers and sharing her photos and videos on a daily basis. She also has a Facebook profile which is followed by more than 6,000 people, and is also active on Twitter, her account there is read by more than 16,600 people, with whom she communicates often.
Appearance
Lexee has naturally blond long hair which she likes to wear in loose curls or in a bun so they don't disturb her dancing; she has hazel eyes. As for her height, she is 5ft 2ins (1.57m) tall, weighs around 110lbs (50kgs), and her vital statistics are 32-34-33 – as a typical young dancer, Lexee has a slim body which she keeps fit by a healthy diet and hours of dancing. As for her clothing style, she likes to dress up, and calls herself a fashion enthusiast, getting her inspiration from pictures online from fashion magazines of previous decades. Reasoning as a fashion expert, Lexee considers that pretty much everything in fashion makes a comeback. Another thing she likes to do is to look at pictures from New York Fashion Week, since she respects the show very much, and she also gets inspired from the people who attend it in real life; Lexee thinks they always have a 'bomb outfit'.
Net worth
According to authoritative sources, Lexee's current net worth is estimated to be over $500,000, from her career of a professional dancer, and may also benefit from her Instagram account, which is followed by an impressive number of subscribers, so earning up to $2,500 per post with such a high level of engagement. She also has a commercial contract with the brand called "PlaytexSport" – they provide her with women's hygiene products, and she posts sponsored photos on her Instagram account mentioning the name of the brand.
Source:
IMDb
,
Wikipedia