• Manpreet Toor is a dancer and choreographer with over one million YouTube subscribers.
• She grew up in Malaysia and began learning dance at age nine.
• She is known for her signature fusion of Bollywood and Bhangra dance styles.
• She has collaborated with celebrities such as PBN and Neha Kakkar.
• Manpreet stands at 5ft 6ins, has brown eyes and black hair, and has a net worth of $1 million.
 
Who is Manpreet Toor?
Manpreet Toor is a dancer and choreographer who achieved stardom by mixing Bollywood and Bhangra dance styles and showcasing her choreographies on her YouTube channel, on which she has more than one million subscribers. Since starting her career, Manpreet has collaborated with a number of celebrities, including PBN or Punjabi By Nature and Neha Kakkar, among others.
So, do you want to find out more about Manpreet Toor, from her childhood to date, including her personal life as well? If yes, then stay with us for a while as we uncover the life and career of Manpreet Toor to you.
Manpreet Toor Wiki: Age, Childhood, and Education
Manpreet Toor was born on the 9th May 1990 in Malaysia; she is of Punjabi ancestry, and both of her parents are Indian, but moved to Malaysia before Manpreet's birth. She wasn't all alone during her childhood years as she has a sister named Jasmeet Toor. From an early age, Manpreet was interested in dancing, and when she turned nine years old, her mother enrolled her at a dance team. She attended school and took parallel dance lessons, becoming more focused on dancing as she got older. Nevertheless, she loved school, and finished courses to become a nurse, and even worked in a hospital before she became entirely focused on dancing.
Career Beginnings
As a dancer, she started making her own moves, which would later become her signature fusion between Banghra and Bollywood dance styles. When she was 16 years old, Manpreet started her YouTube channel, however, it wasn't until years later that she began uploading videos. She had already become quite popular in a duo with the dancer Naina, and her first video on YouTube was uploaded in April 2012, entitled "Manpreet and Naina, Warrior Bhangra", which now has over 210,000 views. She continued to upload videos that showcased her and Naina's dance endeavors, which steadily brought more people to her channel.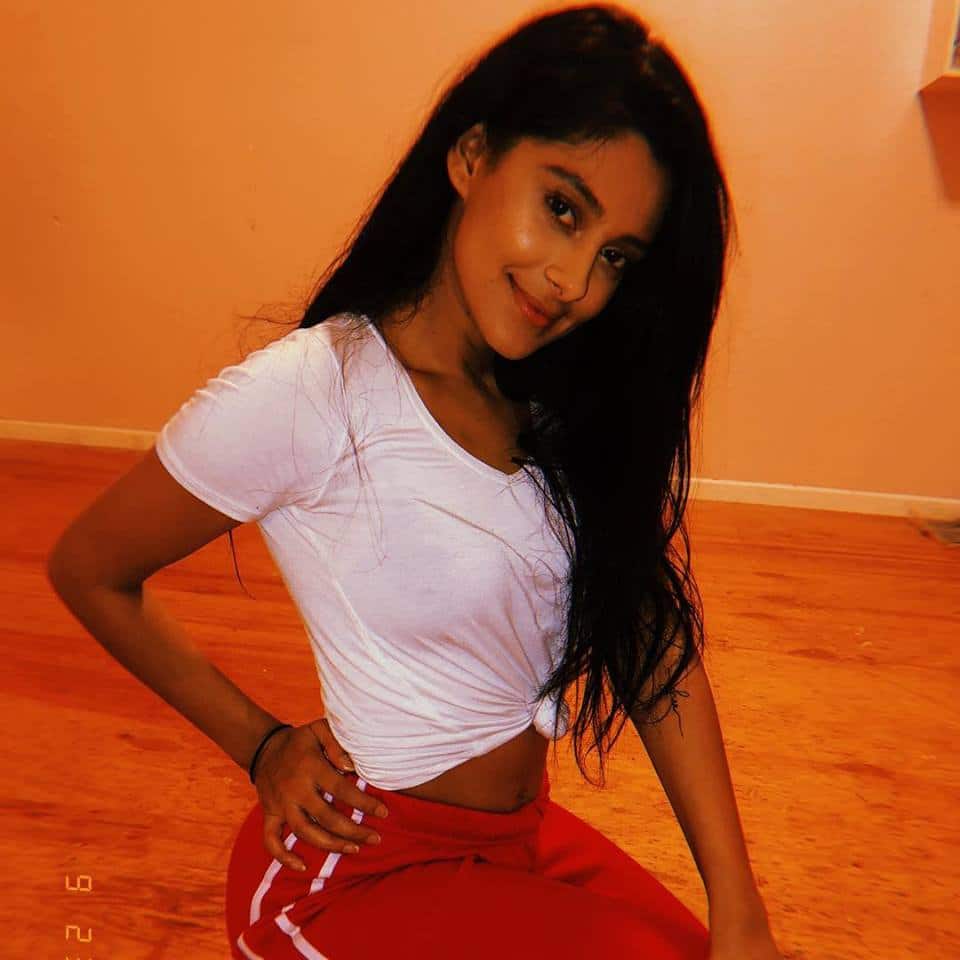 Rise to Prominence
Gradually Manpreet was becoming more popular, and she started dance workshops throughout the country, and would upload her dance routines to her YouTube channel. Her name reached a number of Indian celebrities, and she started collaborating with a number of them. Most recently it was announced that she worked with PBN on the dance moves for the music video "Bhangra Paundi | PBN & Manpreet Toor (Feat. Sharky P)", which now has over seven million views, and has made Manpreet a star. Her YouTube channel now has over a million subscribers, and her videos have been viewed more than 120 million times.
Some of her most popular videos include "Manpreet Toor | "Laung Laachi" Mannat Noor (Ammy Virk, Neeru Bajwa)", which now has over 23 million views, then "Manpreet Toor | Cheez Badi | Machine", which has been viewed more than 11.5 million times, and "Manpreet Toor | "LAHORE" | Guru Randhawa", which has over 10 million views, among numerous others that have helped her increase her popularity and wealth. She had to part ways with her dance partner Naina in recent years, since she married and moved out of the country.
Manpreet Toor Net Worth
Since launching her career, Manpreet has become quite popular, and her success has only increased her wealth. So, have you ever wondered how rich Manpreet Toor is, as of mid- 2019? According to authoritative sources, it has been estimated that Toor's net worth is close to $1 million, which is still decent, don't you agree? Undoubtedly, her wealth will increase in the upcoming years, assuming that she successfully continues her career.
Manpreet Toor Personal Life, Marriage, Children, Wedding, Husband
What do you know about the personal life of this dancer, and her aspirations outside her career? Well, Manpreet was in a relationship with the highly successful singer Mickey Singh from 2017 until early 2019, when she discovered that he was cheating on her which caused a social media backlash towards the popular singer. So, for now, Manpreet remains single and fully focused on her career.
Manpreet Toor Internet Fame
Over the years, Manpreet has become quite popular on social media platforms, especially Instagram and Facebook, though you can also find her on Twitter. Her official Instagram page has over 535,000 followers, with whom she has shared her most recent career endeavors, such as newest dance videos. On Facebook she has more than 185,000 loyal fans, while on Twitter, Manpreet only has around 2,500 followers. So, if you aren't already a fan of this prominent dancer, then this is a perfect opportunity for you to become one, just skip over to her official pages and see what she is up to next, both personally and professionally.
Manpreet Toor Height, Weight, and Body Measurements
Do you know how tall Manpreet Toor is and how much she weighs? Well, Manpreet stands at 5ft 6ins, which is equal to 1.68m, while she weighs approximately 121lbs or 55kgs, while her vital statistics are 34-26-34 inches. Manpreet Toor has brown eyes and black hair, and is regarded as quite gorgeous, which has only helped her in her career.
Source:
IMDb
,
Wikipedia