Who is Marlene Favela?
Mexican actress and model Silvia Marlene Favela Meraz was born in Santiago Papasquiaro, Durango, Mexico, on 5 August 1977, making her zodiac sign Leo. She has 36 acting credits, but is perhaps still known best for playing Sonia Chavarria in 36 episodes of the popular family adventure series "Rubi", which starred Barbara Mori and Eduardo Santamarina, and follows a beautiful and ambitious woman from poor family as she's trying to seduce a millionaire doctor; the series was nominated for two awards.
Marlene's currently shooting for the upcoming series "Top Chef VIP".
Early life and education
Marlene was raised alongside her five siblings in Santiago Papasquiaro, by their mother Silvia Meraz de Favela and father Felipe Favela; no details have been disclosed about Marlene's family, as she respects their privacy.
She studied at a local high school in Santiago Papasquiaro and it was during her time there that she became passionate about both acting and modeling, while Marlene also enjoyed taking dance and singing lessons.
She matriculated in 1994 and then enrolled at Televisa's Centro de Ecucacio Artistica in Mexico City, from which she graduated with a Bachelor's degree in 1998.
Roles in TV series
Marlene's debut TV series role was playing Monica in the 1999 episode "Por tu Amor" of the romantic drama "For Your Love", and the same year saw her featured in an episode of the drama "Infierno en el Paraiso".
Marlene was then cast to appear in an episode or two of a couple of series, including the musical "DKDA: Suenos de Juventud", the family action "The Outsider", and the family mini-series "Navidad sin Fin". In 2002, she portrayed Cecilia Amaral in 27 episodes of the romantic drama "Entre el Amor y el Odio", which starred Susana Gonzalez and Cesar Evora, and follows a young man whose uncle's just passed away, while he's now fallen in love.
In 2002 and 2003, Marlene starred as Rosaura Rios in all 256 episodes of the romantic drama "Gata Salvaje", which also starred Mario Cimarro and Frances Ondiviela, and follows a woman who's fallen in love with a rancher, even though she believed that she would never be able to fall in love again after a broken heart; the series was nominated for only a single award.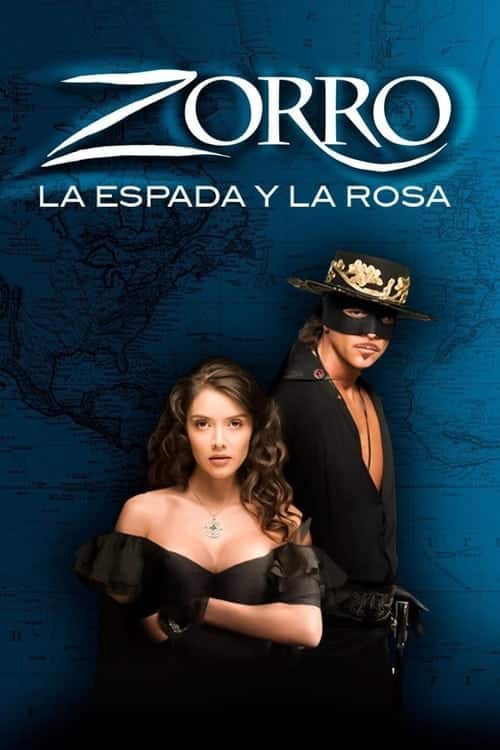 Some of Marlene's notable performances in the remainder of the decade were in the 2005 romantic drama "Contra Viento y Marea", the 2007 family adventure "Zorro: La Espada y la Rosa" and the 2007 romantic drama "Amor sin Maquillaje", all lead roles.
In 2011, she played one of the main characters, Paula del Monte in all 126 episodes of the drama "Los Herederos del Monte", which starred Mario Cimarro and Jose Luis Resendez, and follows members of the Monte family as they're about to split their father's wealth now that he's passed away.
In 2015 and 2016, Marlene starred as Nina in all 137 episodes of the drama "Passion and Power", which starred Fernando Colunga and Jorge Salinas, and follows two rival businessman who've fallen in love with the same girl.
Some of Marlene's most recent TV series roles have been in the 2022 episode "Un Papa Para Navidad" of the family mini-series "Amor en Navidad", 78 episodes of the 2023 drama "El Amor Invencible" and the 2023 episode "Sin Miedo" of the drama "Amores que Enganan".
Roles in movies
Marlene's debut film role was playing Azura in the 2007 action adventure horror "Species: The Awakening", which starred Edy Arellano and Marco Bacuzzi, and was directed by Nick Lyon. It follows a scientist who's trying to save a half-breed alien seductress whom he helped raise, but he's now awoken the deadly sexual predator inside her; the film won a Cinema Audio Society Award for Outstanding Achievement in Sound Mixing.
Some of Marlene's following roles were in the 2008 sports comedy "Playball", the 2017 short musical "La Luz De Tu Mirada" and the 2017 comedy "Me Gusta, Pero me Asusta". The year 2019 saw her play Salome in the drama "Jesus of Nazareth", which starred Mario Cimarro and Julian Gil, and was directed by Rafa Lara; it tells the story of Jesus Christ.
😍😍😍😍😍 Estoy emocionado por Jesus Nazareth La Pelicula. #MarleneFavela #Salome pic.twitter.com/Ft6N88Wqjs

— MARLENE FAVELA_ (@senyorafavela) December 2, 2016
Marlene's only other film role has been starring as Marissa in the 2022 family comedy "¡Que Padre… Es Mi Familia?", which also starred Veronica Montes and Carlos Ponce, and was written and directed by Rodrigo Vidal. It follows Marissa and Fello who are drifting apart because of their money problems and children, but have now won a weekend at a luxurious resort, and have been given an opportunity to win the money which could solve all their problems.
Other credits
Some of Marlene's recent talk-show appearances have been in "Al Rojo Vivo con Maria Celeste", "Noches con Platanito" and "Sale el Sol".
Love life and relationships
Marlene rarely speaks about her love life in public, but we still know about three men whom she's been with.
In 2009 and 2010, she was in a relationship with Mexican politician, businessman and reality TV star Jorge Antonio Kahwagi Macari, once a member of the PVEM political party, and who became a commissioner of the Mexican Government in 2000. Marlene and Jorge were also engaged, but split without exchange vows.
On 12 December 2017, Marlene exchanged vows with non-celebrity Mexican man George Seely, and gave birth to their daughter Bella Seely in the following year; Marlene and George divorced in 2020.
Marlene's today in a relationship with Guy Davidyan, a Mexican actor and model with five acting credits to his name, perhaps known best for portraying Assaf in all 10 episodes of the 2021 thriller series "MalaYerba".
Interesting facts and hobbies
On 27 July 2012, Marlene came to the Mount Sinai Hospital because she was dizzy, nauseous and felt a tingling in her hands; the doctors discovered that she had suffered a stroke, and she underwent surgery for intracranial bleeding caused by congenital disease.
More than 6.2 million people are following Marlene on Instagram today, and she's posted over 3,000 pictures and videos onto the network, with most featuring her during her everyday life, whether she's buying new clothes, showing these off or spending time with her family.
She's passionate about travelling, and it's perhaps her favorite hobby; Marlene's been to a couple of US states, for both work and pleasure, and her favorite city to visit is Miami, Florida.
One of her favorite Mexican actresses is Ana Brenda Contreras, and some of her favorite TV series include "Wild at Heart", "Teresa" and "The One Who Couldn't Love".
Appearance and net worth
Marlene's age is 46. She has brown hair and eyes, is 5ft 9ins (1.76m) tall and weighs around 140lbs (64kgs).
Marlene's net worth's been estimated at over $5 million, as of August 2023.