Who is Marlene Santana?
In the ever-evolving landscape of social media and digital content creation, individuals from all walks of life are making their mark. One such standout is Marlene Santana, a Mexican influencer, whose infectious personality and entertaining content have catapulted her to TikTok stardom, making millions laugh in the process.
She quickly rose to fame by mastering the art of short-form video content. Her TikTok videos are a mix of humor, relatability and authenticity, capturing the essence of daily life in a way that resonates with a broad audience. Marlene's content covers a wide range of topics, from comedic skits and parodies, to hilarious takes on everyday situations.
Let us tell you more about this young TikTok star.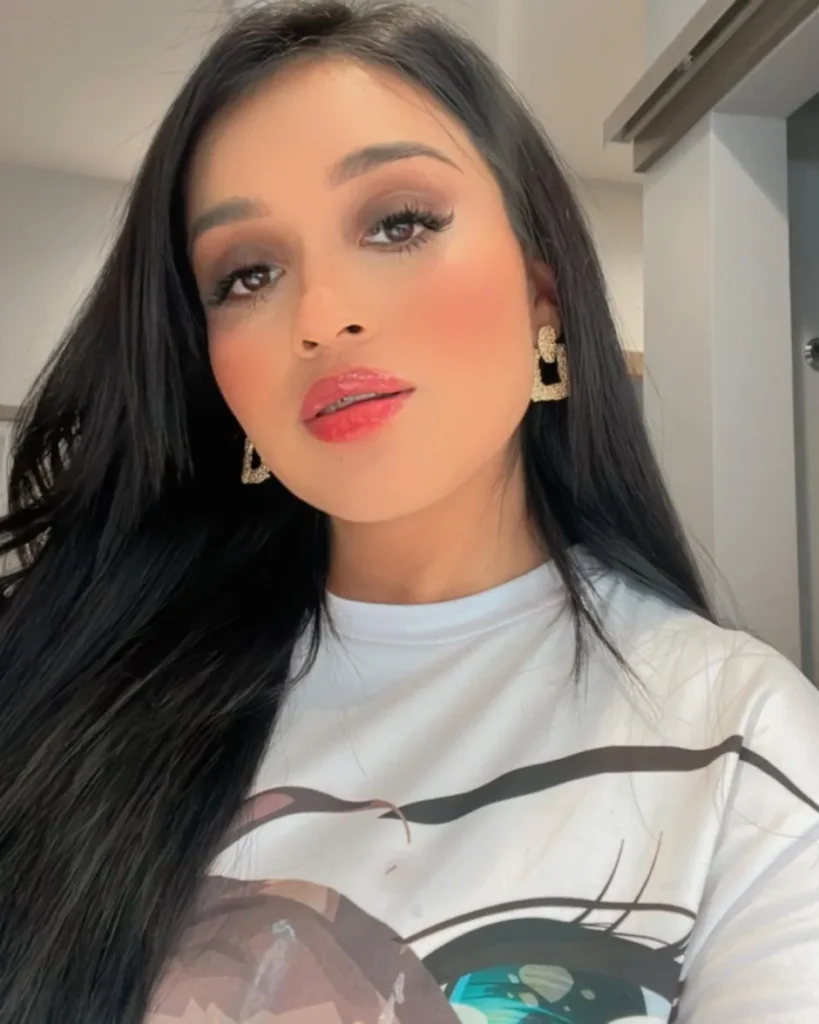 Early life, family, and education
Born Marleny Sanatana Bernitez under the zodiac sign of Libra on 18 October 1995, in Nayarit, Mexico, she was raised by her parents alongside her brother Adrian, who is often seen in Marlene's videos. Upon matriculating from high school in 2013, Marlene moved to the USA to continue her education. She hasn't disclosed which faculty she attended, but it's believed that she graduated with a BA degree.
Rise to fame
Marlene's journey to social media stardom began like many others, with a passion for creativity and an innate ability to connect with her audience. Marlene embraced the TikTok platform as a medium to share her unique perspective, and bring laughter into the lives of her viewers. Whether it's impersonating popular Mexican celebrities, or sharing her thoughts on relatable situations, her videos consistently go viral, racking up millions of views.
One of the key reasons for Marlene's success is her authenticity. She shares her life openly and honestly with her audience, inviting them into her world.  Marlene's content is more than just humorous; it's empowering. She uses her platform to address important issues, such as mental health, self-esteem, and body positivity, while always maintaining her signature sense of humor. By addressing these topics with grace and humor, she encourages her viewers to embrace their imperfections, and find joy in their lives.
You can find Marlene's TikTok profile under 'marleneb3131', which is followed by nearly 4.5 million people. All of her videos together have gained over 70 million likes. She goes on Instagram under the name 'marlener3131', and her account has gained over two million followers.
For those over 18 years, Marlene has an OnlyFans account. In a shocking twist of fate, a selection of Marlene's exclusive OnlyFans videos found their way onto the internet, spreading like wildfire across platforms such as Reddit, Twitter, and various adult websites. Surprisingly, rather than being discouraged or disheartened by the invasion of her privacy, Marlene displayed remarkable resilience, and maintained her usual online engagements. Strikingly, this unexpected turn of events didn't set her back; instead, it led to a substantial boost in her popularity.
Is Marlene Santana married? Who is her husband?
It isn't clear if Marlene is married, but what we do know is that she's a mother of four, three daughters and a son. Although the father of Marlene's children hasn't yet been revealed, it is known that she is currently in a seemingly committed relationship, and can be seen with her partner on several of her Instagram posts. However, it hasn't been confirmed whether the said partner is the father of any of her children – Marlene likes to keep her romantic life private.
Hobbies and other interests
Many TikTok stars are skilled dancers, using their dance choreography as a way to express themselves and create engaging content for their followers; Marlene also loves to show her dance skills in her videos.
Lip-syncing to popular songs and movie dialogues is a common pastime for TikTok creators, allowing them to showcase their acting abilities, which Marlene also realized, and often posts this kind of content.
Sharing the joys and challenges of pet ownership is another popular hobby on TikTok, with creators often showcasing their adorable furry friends. Marlene is an avid animal lover, and she has two dogs as pets.
dm me for free shout out 😘 pic.twitter.com/grkJ5M9ml6

— Marlen santana 🔞 (@ma40594873) April 16, 2023
As a travel enthusiast, Marlene is always planning her next exciting adventure. She thrives on exploring new cultures, savoring unique cuisines, and immersing herself in the beauty of diverse landscapes, all in the quest to broaden her horizons and create cherished memories worldwide.
Marlene is a true movie buff, with a deep passion for film. She loves to host movie nights, especially for her children's friends. They love to watch Disney movies, with "Hotel Transylvania" being Marlene's favorite.
One thing Marlene can't imagine her day without is music; she loves to listen to Shakira, Enrique Iglesias, Bad Bunny, and her favorite singer is Maluma – Marlene adores his song "No Puedo Olvidarte".
Marlene is a culinary adventurer who loves experimenting with new recipes and flavors. She often shares her gastronomic creations on social media, from homemade delicacies to her favorite local eateries, inspiring her followers to try diverse cuisines. However, her favorite is Mexican cuisine, and she loves Tacos the most.
Age, height, and net worth
Marlene recently celebrated her 28th birthday. As per her admirers, Marlene possesses a striking appearance that immediately captures attention. They said that she is known for her striking appearance, characterized by her long, flowing black hair that cascades down her back. Her dark brown eyes, filled with warmth and charisma, hold an enchanting allure that draws in viewers.
Marlene's curves celebrate the beauty of diversity, and her confident and unapologetic embrace of her naturally curvy body has inspired many of her followers. She's 5ft 8ins (1.72m) tall, and weighs around 150lbs (68kgs), with vital statistics of 36-24-36.
Marlene's popularity on TikTok has not only brought her fame, but also financial success. Like many influencers, she collaborates with brands to create sponsored content that reaches her large and engaged audience. According to sources as of October 2023, her net worth has been estimated at over $500,000.