Who is Mayrín Villanueva?
Mexican actress and model Mayrín Villanueva Ulloa was born under the zodiac sign Libra in Toluca, Mexico, on 8 October 1970. She has 34 acting credits, and is perhaps known best for starring as Silvia Olvera in all 264 episodes of the comedy series "Vecinos", which also stars Macaria and Eduardo Espana, and was created by Eugenio Derbez. It follows the lives of several neighbors in Mexico City, the series has been airing since 2005, and has won one of its four award nominations.
Mayrín's currently shooting for the upcoming series' "Bocetos" and "Golpe de Suerte".
Education and early life
Mayrín was raised in Toluca by her parents, about whom she's yet to speak in public, as they prefer to be left out of media; it's believed that her mother was a cashier at a local supermarket and her father a factory worker. She hasn't disclosed whether or not she has siblings, and Mayrín's thus believed to be an only child.
She studied at a local high school in Toluca and was into various activities during her time there, as she enjoyed dancing, singing and running track. Mayrín was 17 when she was spotted by a modeling scout and signed her first contract; having launched her career, she chose not to pursue a college degree upon matriculating in 1989 but to focus on modeling.
Mayrín spent the following eight years working on her way up in the modelling industry, prior to launching her career as an actress.
Roles in TV series
Mayrín's debut TV series role was playing Romina in the 1997 drama "Mi Generacion", and she gained recognition in 1998, when cast to play Nicole Belot in 32 episodes of the romantic drama "La Mentira", which starred Guy Ecker and Kate del Castillo, and was created by Nora Aleman. It follows Demetrio who's searching for the woman who led his brother Ricardo to commit suicide. The remainder of the '90s saw Mayrín appear in the romantic drama "Alma Rebelde", the action adventure mini-series "A Christmas Carol", and the romantic drama "Siempre te Amare".
In 2004 and 2005, she played Mariana Rodriguez in 94 episodes of the romantic drama "Wooden Woman", which starred Jaime Camil and Gabriel Soto, and follows the life of Marissa who's just inherited her father's ranch Las Cuspides. Some of Mayrín's following roles were in the 2006 romantic comedy "La Fea Mas Bella", the 2007 romantic drama "Amor sin Maquillaje" and the 2008 comedy "Yo Amo a Juan Querendon" (lead role).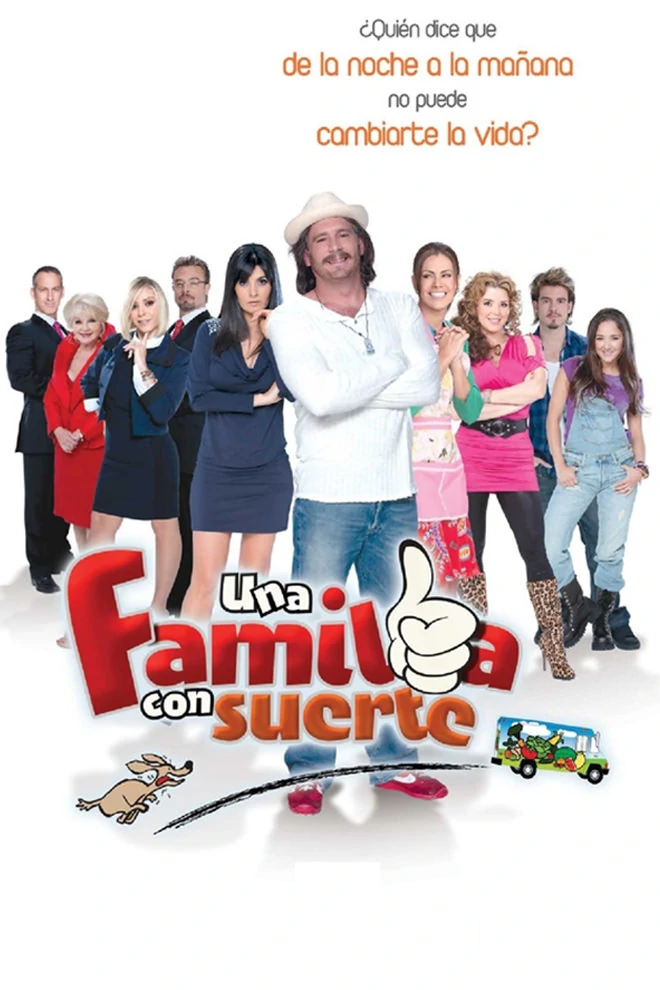 In 2011 and 2012, she starred as Rebeca Trevino in all 266 episodes of the family comedy "Una Familia con Suerte", which also starred Daniela Castro and Luz Elena Gonzalez, and follows the lives of members of a humble family; the series won one award.
Mayrín's also known for starring as Isabela Vazquez de Castro in all 177 episodes of the romantic comedy "Mi Corazon es Tuyo", which also starred Jorge Salinas and Silvia Navarro, and follows a poor woman who's just lost her house and has begun working as the nanny to seven children; the series won a 2015 MTV MIAW Award for Pareja en Llamas.
Some of Mayrín's most recent TV series roles have been in 80 episodes of the 2022 drama "Vencer la Ausencia", five episodes of the 2023 drama "Senda Prohibida", and 12 episodes of the 2023 comedy "¿Es Neta, Eva?"
Roles in movies
Mayrín's appeared in only two movies. Her debut film role was portraying Maria, one of the main characters in the critically acclaimed 2019 drama "Jesus of Nazareth", which Rafa Lara directed, and which also starred Mario Cimarro and Julian Gil; the movie covers the life of Jesus Christ.
Also in 2019, Mayrín appeared in the family comedy "Mama se Fue de Viaje", which Fernando Sarinana wrote and directed, and which starred Martin Altomaro and Andrea Legarreta; it follows a working father who has to take care of his and his wife's four children now that she's gone on a vacation.
JESUS DE NAZARETH.2do dia de rodaje.Hoy con Julian Gil, Mauricio Henao, Lincoln Palomeque, Eugenio Siller, Mayrin Villanueva, Gaby Espino Foto Beverly Hills Brandariz#JesusDeNazarethLaPelicula

Posted by JULIAN GIL on Tuesday, November 1, 2016
Other credits
Some of Mayrín's most recent talk-show appearances have been in "Noches con Platanito", "100 Mexicanos Dijieron" and "Miembros al Aire".
Awards and nominations
Mayrín's been nominated for seven TVyNovelas Awards, winning one in 2003 for Best Female Revelation, for her performance in "Nina Amada Mia".
Love life and husband
Mayrín shies away from speaking about her love life in public, but it's widely known that she's married twice.
Her first husband was Mexican actor Jorge Poza, who has 41 acting credits and is perhaps known best for starring as Diego Jauregui in all 82 episodes of the 2019 romantic series "Ringo, La Pelea de su Vida". The two married in a private ceremony in 1997, and Mayrín gave birth to their twin son and daughter Sebastian and Romina in August 2003.
Mayrín and Jorge's divorce was finalized in 2008.
Since 2009, she's been married to her second husband, famous Mexican actor Eduardo Santamarina who has 44 acting credits and is perhaps known best for playing the lead character Juan Dominguez in all 259 episodes of the 2007 comedy series "Yo Amo a Juan Querendon". On 18 July 2009, Mayrín gave birth to their daughter Julia Santamarina.
There are no other men whom Mayrín's perhaps been with, that we know about; she's married to her second husband Eduardo Santamarina as of September 2023, and they have a daughter together, while she also has two children with her first husband Jorge Poza.
Interesting facts and hobbies
Mayrín was considered for the lead role in the critically acclaimed 2004 romantic series "Apuesta por un Amor", but it went to Patricia Manterola.
She's related to famous Mexican actress Isadora Gonzalez, who's perhaps known best for starring as Maclovia in 140 episodes of the 1999 romantic series "El Privilegio de Amar".
More than 2.6 million people are following Mayrín on Instagram today, and she's posted over 430 pictures and videos onto the network; most feature her during her everyday life, whether she's spending time with her children, travelling around the world (most recently to Paris, France) and acting in her TV series.
One of Mayrín's favorite actresses is Xochiti Gomez, and some of her favorite movies and TV series include "The Baby-Sitters Club", "Boob Sweat", and "Doctor Strange in the Multiverse of Madness".
Appearance and net worth
Mayrín's age is 52. She has brown hair and eyes, weighs around 120lbs (54kgs) and is 5ft 5ins (1.65m) tall.
Mayrín's net worth's been estimated at over $2 million, as of September 2023.