Nancy Cordes:
• Born in Los Angeles, California in 1970
• A 49-year-old American journalist and reporter, congressional correspondent, anchor and host
• Started her career in Hawaii and slowly worked her way up
• Master's in Public Policy from Princeton University
• Currently the official congressional correspondent for CBS with a net worth of $6 million
 
Who is Nancy Cordes?
Born Nancy Weiner in Los Angeles, California, on 10 August 1970 under the fire sign of Leo, she is a 49-year-old American journalist and reporter, congressional correspondent, anchor and host. She is best known as the official CBS representative during times when the US Congress is in session, and as a result, she is credited with breaking some of the most important events on the American political scene since 2007. After starting her career in Hawaii, Nancy slowly worked her way up before becoming one of the most esteemed political reporters in the last few years. In addition to congressional quarrels, controversies as well as legislative procedures, she's also traveled to Iraq, covered multiple presidential campaigns, and found herself in the middle of Hurricane Katrina.
Early Life and Education: Growing Up in the Aloha State
Though born in California, Nancy's mother, Linda Weiner was offered a job as a pediatrician on Hawaii's Oahu island, and so the entire family relocated to this archipelago in the Pacific. Not much else is known about Nancy's family or early life, as despite being in the spotlight for more than two decades, Nancy has never been willing to share any information not related to her career. However, we do know that she developed a passion for reporting at an early age. 'My dad was ecstatic when football was on, but I couldn't wait 'til the news was on', she said of her first contact with journalism. 'When I saw how confident the anchors were, I wanted to be just like them.'
As for her education, she matriculated from Punahou High School in 1988, then enrolled at the University of Pennsylvania, from where she graduated magna cum laude (with great distinction, meaning that she had a GPA between 3.5 and 3.7).
Career Beginnings: KHNL-TV, Going Back to Princeton and More
Immediately upon graduation, Cordes returned to the place where she spent her childhood, this time for professional purposes. She was hired as a reporter by KHNL-TV, an NBC-affiliate network based in Honolulu, Hawaii. Initially she handled all the weather reports and traffic-related segments, which effectively urged her to get out of her comfort zone. By 1997, she was one of the station's leading reporters, however, she deemed that it would be best if she put her career on hold to continue her education.
We're live today with guest host @nancycordes! Tune in for our shows on gun control legislation and self-compassion for parents.

Thanks for joining us, Nancy! ? pic.twitter.com/p3WrSqbwcu

— On Point – NPR (@OnPointRadio) August 20, 2019
Thus, she took time off until 1999, which is when she obtained a Master's Degree in Public Policy from Princeton University. With this additional specialization, Nancy joined WJLA-TV, an ABC-affiliate station based in Washington, D.C. and was introduced to a myriad of new and sometimes exciting duties, most of which involved her chasing scoops whenever something important happened, so covering events such as the 9/11 attack on the Pentagon, the 2000 presidential race, and even peacekeeping missions in Bosnia and Herzegovina.
An Established Star: NewsOne and ABC
Nancy's efforts didn't go unnoticed, far from it, as NewsOne offered her even more responsibilities and a heftier paycheck.
She worked as the station's main on-field reporter from 2003 to 2005, which resulted in ABC's executives experiencing her on-air savvy for the first time in person, and so snatched her for themselves, as an integral part of ABC's star-studded reporting team at the time. Her viewership numbers were breaking records, as she drastically improved the way people perceived the ABC and their informative content. As the leading New York correspondent, Cordes was tasked to report on every major event at the time, regardless of the location. In 2005, she was the on-scene reporter during the mayhem caused by Hurricane Katrina – her efforts were widely praised, as she shed light on more personal stories pertaining to the people affected by this calamitous natural disaster.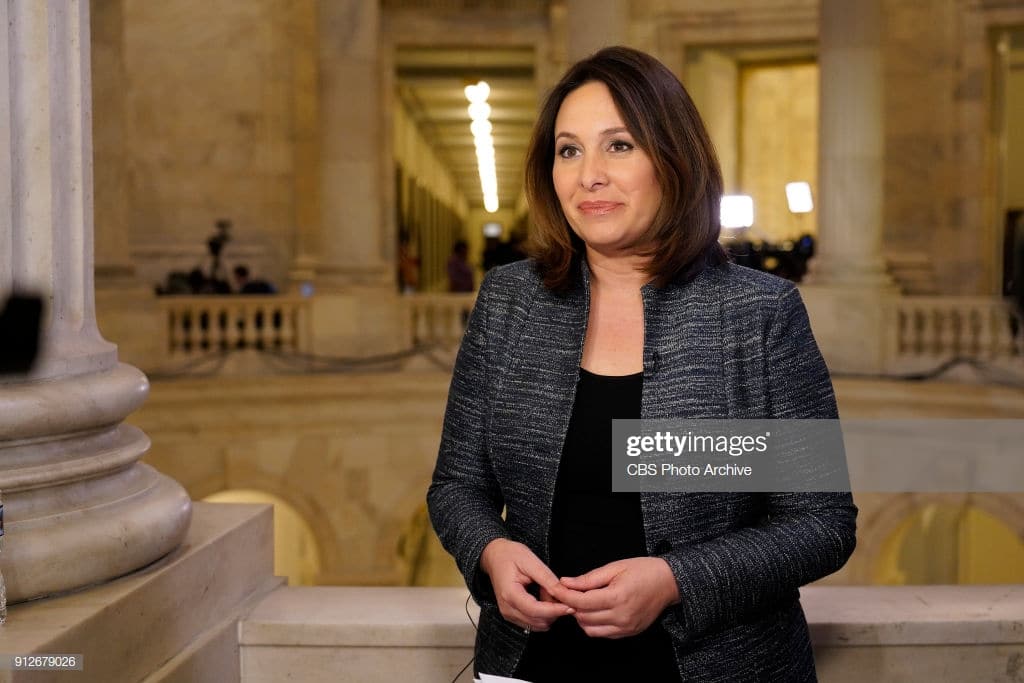 In total, Katrina's rampage resulted in $125 billion in damage, with many displaced families and destroyed towns in its wake.
CBS and Congressional Correspondence
With one stellar performance after another, Nancy made it very difficult for the ABC to keep her, and in 2007 she received the offer of a lifetime – CBS wanted them to join their team, but in a very special position, as the network's prime congressional correspondent. What does this role involve, anyway? When Congress is in session and when filming is allowed, every important network in the country is represented by a correspondent, which is basically a specialized reporter who covers what's going on during the session.
There was no better person than Nancy, especially with background of her Master's Degree in Public Policy. With exceptional knowledge of legislative processes, rules and regulations, she has been delivering news from congress on an almost-daily basis for twelve years now. Her reports and segments have featured some of the most important congressional events of the last decade, such as the testimonies of Special Prosecutor Robert Mueller, and Mark Zuckerberg, and several historical bickering sessions between rival politicians and parties.
Personal Life: Is Nancy Cordes Married? Does She Have Any Children?
Nancy Cordes is married to Harald Cordes; the two tied the knot in 2006 in a private ceremony, however, not much else is known about their marriage, as Nancy seldom mentions her husband, out of respect for the privacy of their family. They have two children together, Noah and Lila, and reside in Washington, D.C. Despite their insistence on privacy, the Cordes' often make appearances at charity events, and invest efforts into raising awareness about the benefits of philanthropy. Most of their charitable endeavours are targeted at making water, medication and education available to children in Africa.
As for her personal interests and preferences, Nancy adores avocados and eats them on a daily basis. Her favorite pastime is hanging out with her family and friends, but she also likes sunbathing and reading a book on the beach all by herself. According to her, Washington is the perfect city, as it has many elements of a big metropolis, but in reality it isn't that large.
Body Measurements: How Tall is Nancy Cordes?
Ever since she first appeared in front of the camera, Nancy has been considered as one of the most attractive women in journalism. She is 5ft 6in (168cm) tall, weighs 153lbs (69kgs), and has a slim, hourglass figure, as evidenced by her vital statistics of 39-28-39. Both her hair and eyes are dark brown.
Net Worth: How Rich is Nancy Cordes?
Have you ever wondered how affluent this famous reporter really is? According to several credible sources, Nancy Cordes has a net worth of approximately $6 million, as of late 2019, accumulated by building her career over 25 years. Given the fact that she's still going strong, it's safe to say that her net worth will rise even more in the near future, especially as her reputed salary is $600,000 a year.
Online Presence
As she is the official congressional correspondent for CBS, Nancy wisely implemented the use of social media into her daily schedule. While she isn't a particular fan of Instagram, she is very popular on Facebook and Twitter, with 2,700 and 25,000 followers respectively.