• Nathan Bockstahler is a comedian and television personality with a net worth of $100,000.
• His grandfather worked on "Breaking Bad", and he has had an interest in comedy since a young age.
• He competed in the 11th season of "America's Got Talent" and became the youngest comedian to make the show.
• He has also appeared on the shows "Little Big Shots" and "Little Big Shots with Dawn French".
• He is currently still in school and has not taken on any new projects since his television appearances.
 
Who is Nathan Bockstahler?
Nathan Bockstahler was born on 5 June 2009, in Carlsbad, California, USA, and is a comedian, as well as a television personality best known for competing during the 11th season of "America's Got Talent". He became the youngest ever comedian in the history of the show, after advancing through the Judge Cuts.
The Riches of Nathan Bockstahler
How rich is Nathan Bockstahler? As of mid-2019, sources estimate a net worth that is close to $100,000, earned through a so far short but successful career in comedy. His television appearances has gained him a lot of exposure, leading to numerous opportunities. As he continues his endeavors at his age, it is expected that his wealth will also continue to increase.
Early Life and Comedy Beginnings
Nathan is gowing-up with a younger sister and brother, in a family that had a little bit of experience with the entertainment industry, as his grandfather worked on the popular television show "Breaking Bad" as a part of the show's special effects team. He developed a strong interest for performing and comedy at a very young age, and performed in a school talent show to showcase his skills.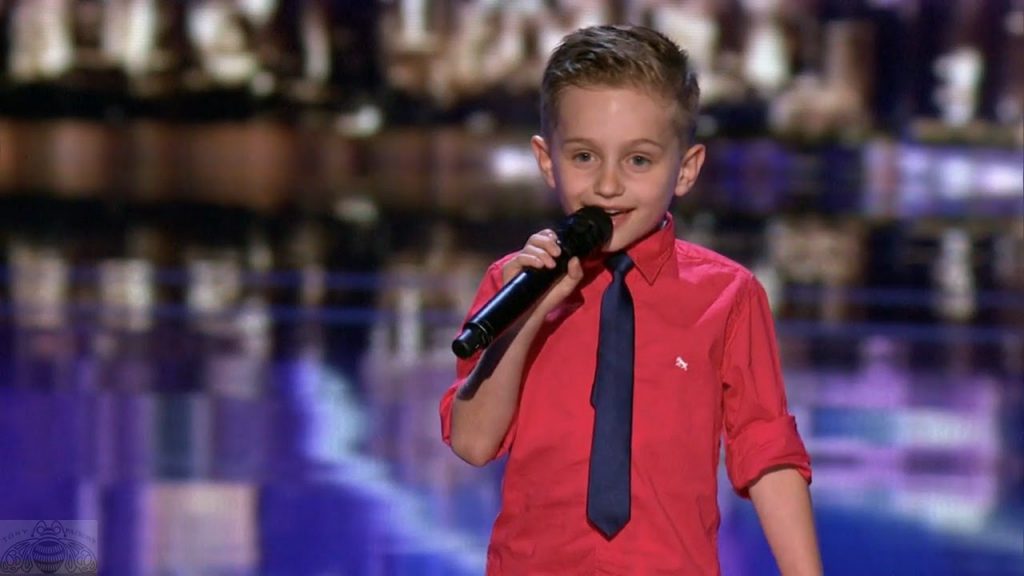 Despite being young and relatively inexperienced, he wanted to try his hand in "America's Got Talent". He had the support from his family, as it was a good opportunity for him to gain experience at a young age, and it is something that not many of his age group do. "America's Got Talent" (AGT) is an American talent show competition and is a part of the international "Got Talent" franchise. The program attracts participants from across the country who want to showcase their talent. These talents can be of a variety of types, ranging through singing, comedy, magic, dancing, stunts, and others.
America's Got Talent Fame
Bockstahler auditioned in front of a live audience and the judges, in hopes of securing a place in the live episodes of the show. He did a comedy act to try and impress the judges, leading them to be impressed by his skills despite being so young. Those that do make it to the live episodes compete against each other to reach the live final, in which they have a chance to win a large cash prize, and a chance to headline their own show. The program has been responsible for the discovery of numerous talents, helping boost the careers of those who've appeared in the competition.7
It has also been a ratings success with an average of 10 million viewers watching each season. While he did not win the competition, he managed to make history by becoming the youngest comedian to make it onto the show, passing the auditions and the judge cuts round. This helped elevate his popularity significantly, and soon more opportunities started coming his way. He still has to complete school however, so needs to manage his time efficiently. Soon after participating in AGT, he then found another opportunity on television.
Little Big Shots
Nathan continued his streak of television appearances by participating in the variety series entitled "Little Big Shots", which is produced by Steve Harvey and Ellen DeGeneres. The show is hosted by Harvey and features children demonstrating their talents, while also engaging in conversation with the host. The show also airs on NBC, and has been highly successful, leading it to run for at least four seasons along with a special holiday episode, attracting over 15 million viewers each season. It has been nominated for several awards, and also led to a spin-off entitled "Little Big Shots: Forever Young" which is focused on the elderly.
The following year Nathan appeared in the UK version of the show – also created by DeGeneres and Harvey – known as "Little Big Shots with Dawn French", hosted by actress Dawn French, and produced by Wall to Wall, so far running for two seasons. The show has no winners, losers, or judges, instead the episode focuses heavily on the interaction between the host and the children. Various talents have been shown including singing, karate, cooking, and dancing.
Personal Life and Social media
For his personal life, Bockstahler's romantic endeavors are for the future, as he is still very young and not focused on that aspect of his life as he is still completing school, while also focusing on developing his comedy talents.
Similar to numerous comedians and television personalities, he is active online through accounts on social media, specifically on Facebook with over 100 followers. It was created in response to his rise to fame on television, and likely managed by one of his parents, but it has not been active since 2018, having just posted a few personal photos which gave a bit of an insight about his life away from the cameras. Since his television appearances, he has mostly been quiet, not participating in any new projects, likely busy going through with school. If ever his comedy endeavors don't translate into a career, at least he was able to gain a good experience which he can reflect on when he gets older. Time will tell if he will pursue comedy fully, as interests during childhood don't necessarily mean pursuits as an adult, as proven by many formerly popular child stars.
Source:
IMDb
,
Wikipedia