• Paris Dunn is a model and social media personality, initially gaining fame through her involvement in an elaborate catfish scheme.
• She has an estimated net worth of $400,000, likely gained through modeling.
• She was a victim in an elaborate catfishing scheme involving retired basketball player Chris Andersen.
• She is currently in a relationship with singer Don McLean, and is highly active on social media.
• She is also a featured model in Playboy and other magazines.
 
Who is Paris Dunn?
Paris Dunn was born on 21 February 1994, in California, USA, and is a model as well as a social media personality, best known from initially gaining fame when becoming involved as a victim in an elaborate catfish scheme, which also involved retired professional basketball player Chris Andersen. She is currently in a relationship with singer Don McLean.
The Wealth of Paris Dunn
How rich is Paris Dunn? As of mid-2019, sources estimate a net worth that is over $400,000, earned through success in her various endeavors, particularly through her modelling career. She may also have gained income through her association with McLean, who has a net worth estimated at over $8 million. As she continues her endeavors, it is expected that her wealth will also continue to increase
An Unusual Rise to Fame
When Paris was just 17 years old, she became a victim in an elaborate catfishing scheme, which would nearly cost Chris Andersen his professional basketball career. The story began when the two easily connected on social media through a simple message, leading them to communicate frequently. Andersen believed that she was legal at around 21 years of age and the two soon decided to meet up.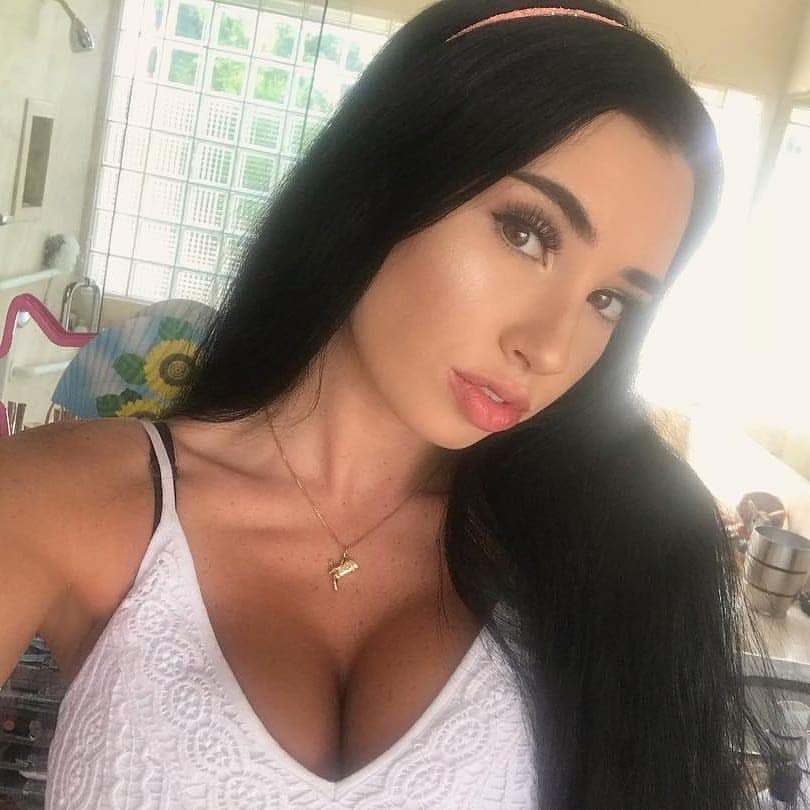 They hung out at his place, had a romantic encounter, and everything seemed to go well, except for a few unusual statements that each of them seemingly didn't understand, as if they had talked about topics they didn't talk about previously. In the days to come, Andersen would be arrested and become a part of an investigation into a possible child molestation or rape case. On her side, she was frequently contacted by an alleged friend of Andersen named Tom Taylor, who began to press her for unusual requests, such as photos and information.
The Catfish Case
Things escalated to a high point when Dunn started to receive threatening messages from Taylor, stating that she would be assaulted or murdered if she did not comply with his demands. On Andersen's end, he was seemingly contacted by Dunn's mother, who was asking $5,000 in damages to be transferred through Paypal for their illicit relationship. When the police became involved because of the threats, they discovered that Dunn and Andersen actually exchanged messages with another person, and not with each other.
This Tom Taylor – whose real name is Shelly Chartier – had set up fake accounts for both Anderson and Dunn so that she could become a middle man in their exchanges, hoping to set up the two and eventually blackmail both of them. Police discovered that she had been setting up numerous fake celebrity accounts in solitude at Easterville, Manitoba, Canada. After the two connected, she then set up fake accounts for both Dunn's mother and this unknown Taylor to try leveraging the situation the two were now in. She was arrested, and Andersen was given another chance at professional basketball. The two's romance also ended as quickly as it began.
Current Endeavors
The popularity – or notoriety – was enough for Paris to quickly became a force on social media, and her fame led her to numerous opportunities, particularly for glamour modelling. She assumed the name Paris Dylan, and became featured in magazines such as "Maxim" and "Playboy". The latter is a men's lifestyle magazine created by Hugh Hefner, which became popular for its nude and semi-nude models, also known as Playmates. The magazine is noted for being an important factor in the sexual revolution, and has a presence around the world with nation-specific versions. She has posed nude for the magazine and its programs several times.
Paris also gained a huge amount of fame through her account on Instagram, and had to set up two separate accounts, for one to handle not safe for work (nsfw) content. Instagram is a photo and video sharing website owned by Facebook, and is one of the most popular social networking services in the world. The website boasts over a billion registered users, while over 500 million use the website daily, accessing its Stories feature. Users can easily edit their content through the use of pre-set filters, while they can organize their media through tags or location information.
Personal Life and Social Media
For her personal life, it is known that Dunn is in a relationship with Don McLean. From having a 18 year gap in a brief romance with Anderson, now she has a 49-year gap with the singer. He is best known for his hit song entitled "American Pie" ,which is about the loss of innocence of the early rock and roll generation. Other singles he's released include "Vincent", "Since I Don't Have You", and "Wonderful Baby".
— Paris Roxanne (@ParisRoxanne36) April 21, 2014
Similar to numerous internet models, Paris is highly active online through her social media accounts. She has over 475,000 followers on her main account on Instagram, which often shows her wearing bikinis, or going outdoors. She also posts a few photos with McLean, and frequently mentions how she is a big fan of the 1960s. Her second account has over 13,000 followers, which she uses to post content that borderlines what is allowed on Instagram's policy. This is so that her main account doesn't get shut down, if a sudden violation were to surface. Many have noted that the change in name may be due to her distancing herself from the catfish incident with Andersen.