• Samantha Marie Olit was born in Detroit, Michigan in 1971.
• She formed a record label, SAM Records, and worked with Grey Haze and Linkin Park.
• She had a son, Draven Sebastian Bennington, with Chester Bennington.
• She is a musician, talent manager, and has tried her hand at modern jazz, Latin, and hip hop dances.
• She has a net worth of $3 million and is in a relationship with A.J. Williamwood.
 
Who is Samantha Marie Olit, Chester Bennington's Ex-wife?
Chester Bennington, although deceased, has left a big trace on the rock music scene, and his personal life was also turbulent, having left six children behind from two marriages and an affair. Samantha was Chester's first wife, and is a musician and the owner of the record label SAM Records.
So, do you want to find out more about Samantha Marie Olit, from her childhood years to most recent career endeavors, including her personal life as well? If yes, then stay with us for a while, as we introduce you to the ex-wife of Chester Bennington, one of the greatest rock vocalists.
Samantha Marie Olit Wiki: Age, Childhood, and Education
Samantha Marie Olit was born on the 1st December 1971, in Detroit, Michigan USA; she had a tough childhood, as she was raised only by an adoptive mother who developed a serious illness and fell into a coma when Samantha was only seven years old. She miraculously recovered when Samantha played her a song that she herself recorded at the neighbor's home studio. This made Samantha fall in love with the music, and as she grew older, she decided to pursue music as a career.
Career and Rise to Prominence
Her love towards music only increased, and she started her own record label – SAM Records; her first client was the band The Narrow, and her career from then on only improved. Samantha's name became more popular, and in 1996 she started working with the band Grey Haze, which turned out to be the turning point not just in her career, but also in her life – Chester Bennington was the singer in the band and the two hit it off almost immediately. During their romance, she was mainly focused on SAM Records and their relationship, but once it dissolved, she started pursuing other interests.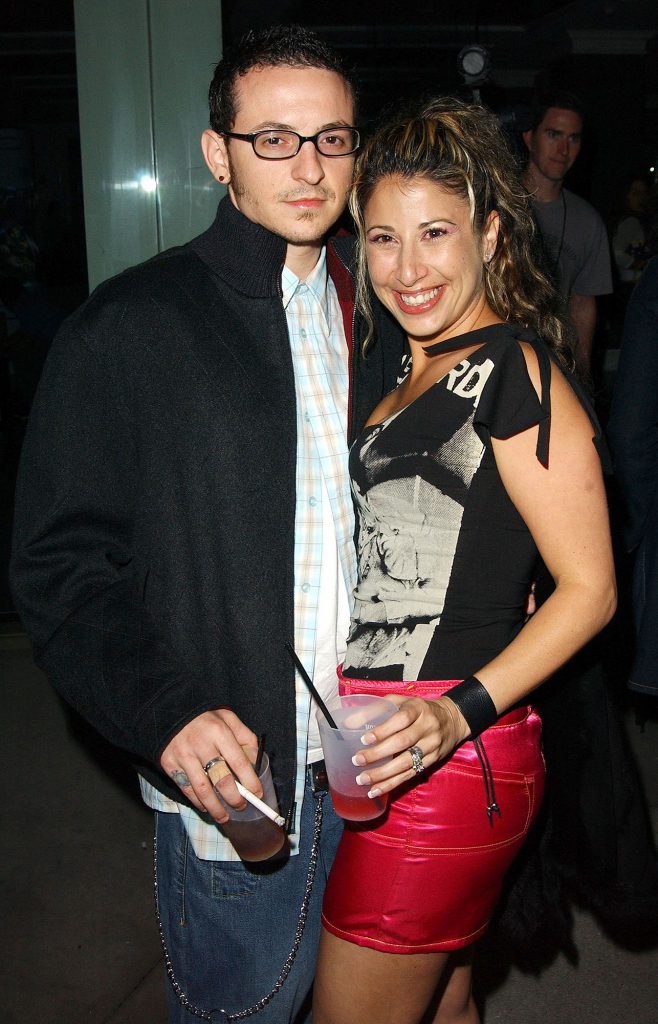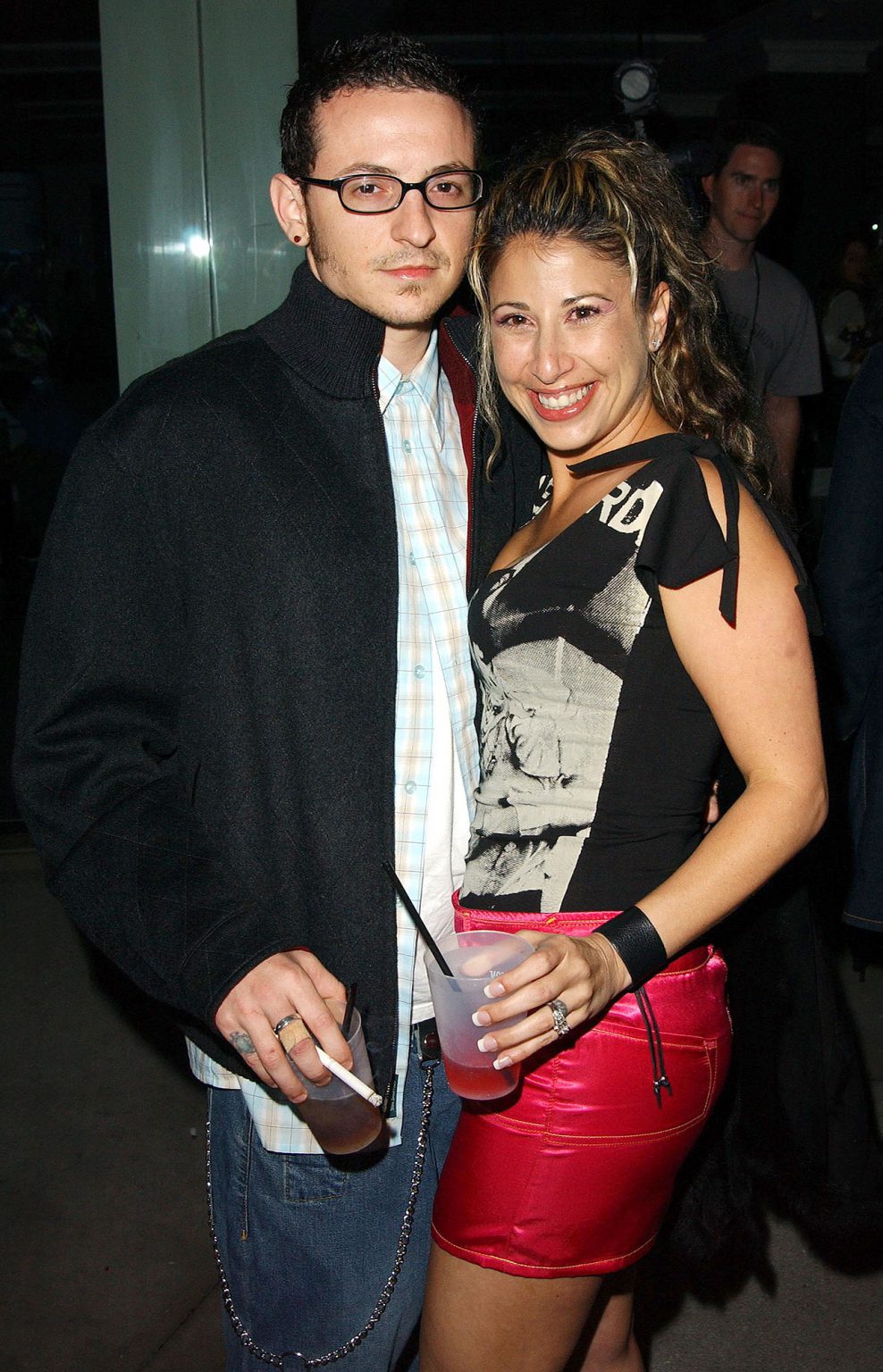 She started the dance troupe Rhythm Kittens in 2005, and with the group performed modern jazz, Latin, and hip hop dances, among other genre. Two years later, she started recording meditation CDs for children, and joined the Certainlyher.com Magazine as a writer and editor. To speak further of her endeavors, Samantha has also tried herself as a talent manager, offering independent consulting services for aspiring musicians.
Relationship with Chester Bennington
Samantha and Chester met in 1996 when he was a part of the Grey Daze band and Samantha their manager. The two started dating the same year and soon married. During their time together, Samantha helped Chester join Linkin Park, which was at first known as Xero. She supported his every decision and did all to help him become a star. She gave birth to their son, Draven Sebastian Bennington in April 2002. Unfortunately, their love couldn't stand the test of time and they officially divorced in 2005. They remained on good terms, mostly because of their child, but were very good friends on the whole. When Chester was found dead on the 20th July 2017, Samantha paid her respects to her ex-husband through a Facebook post.
Samantha Marie Olit Net Worth
Since launching her career, Samantha has become quite popular and has earned the nickname Punk Rock Mother Teresa, for her contribution to the music scene. Her success has only increased her wealth, so have you ever wondered how rich Samantha Marie Olit's net worth is, as of mid-2019? Authoritative sources estimate that it's as high as $3 million, which is quite impressive, don't you agree? Undoubtedly, her wealth will increase in the upcoming years, assuming that she successfully continues her career.
Samantha Marie Olit Personal Life, Relationships
Since her divorce from Chester Bennington, Samantha has moved on with her love life, and according to reports she has been in a relationship with a man named A.J. Williamwood. Unfortunately, there is no information about her personal plans for the future, which hopefully changes in the near future.
Samantha Marie Olit Internet Fame
Over the years, Samantha has built a decent fan base on social media platforms, especially Twitter and Instagram. Her official Twitter page has over 17,000 followers, but you will need her approval to see what she has posted on this social media platform. You can find her on Instagram as well, on which she has almost 14,000 followers, with whom she has shared events and details from both personal life and career.
So, if you aren't already a fan of this prominent musician, then this is a perfect opportunity for you to become one, just skip over to her official pages, and see what she is up to next, both personally and professionally.
Samantha Marie Olit Height, Weight, Body Measurements
Do you know how tall Samantha Olit is, and how much she weighs? Well, Samantha stands at 5ft 7ins, which is equal to 1.7m, while she weighs approximately 121lbs or 55kgs, and her vital statistics are 34-25-34 inches; she has black hair, while her eyes are brown.
Movies
Make Up Department
| Title | Year | Status | Character |
| --- | --- | --- | --- |
| A Gift for Amelia | 2015 | Short MU - FX assistant, build crew / makeup artist / special makeup effects artist | |
Source:
IMDb
,
Wikipedia