• Sarah Kohan is a beautiful model and adventurous travel blogger from Sydney, Australia with Romanian roots.
• She has over 1.3 million fans on Instagram and is currently pregnant with her first child.
• She studied law and commerce in finance at The University of Notre Dame and attended courses at Harvard and Columbia Universities.
• She is an animal lover, and has collaborated with many fashion brands, hotels, and swimsuit labels.
• She is 5ft 6ins (168 cm) tall, weighs 119lbs (54 kgs) with vital statistics of 32-24-34 and bra size of 32B.
 
Who is Sarah Kohan?
Beautiful model and adventurous travel blogger Sarah Kohan was born in Sydney, New South Wales Australia on the 6th of March 1994, so her nationality is Australian, however she has Romanian roots. This nature lover and travel junkie gained wide popularity while travelling to exotic destinations and posting pictures and videos from all around the world. So far, she's visited The Bahamas, Hawaii, Bora Bora, Tonga, South America and Europe. With over 1.3 million fans on Instagram, Sarah is currently taking a break from her travels as she is pregnant with her first child.
Sarah Kohan Bio: Early Life and Education
Sarah grew up in Sydney with her family where she spent her childhood and teenage days. She attended Kambala School, matriculating in 2011. Afterward she decided to study law and commerce in finance at The University of Notre Dame in Sydney, graduating in 2017. While she was studying, Sarah also attended courses at Harvard University and Columbia University in the US. Sarah initially studied medicine, but decided to quit which did not make her father, a surgeon, very happy. She has said that she would like to start an internship at the International Criminal Court in the Netherlands.
From a very young age, she loved snorkeling, painting and diving. Her favorite sport is basketball and her favorite team are the Golden State Warriors. When asked how she would describe herself in three words, Sarah said she is adventurous, romantic and spontaneous.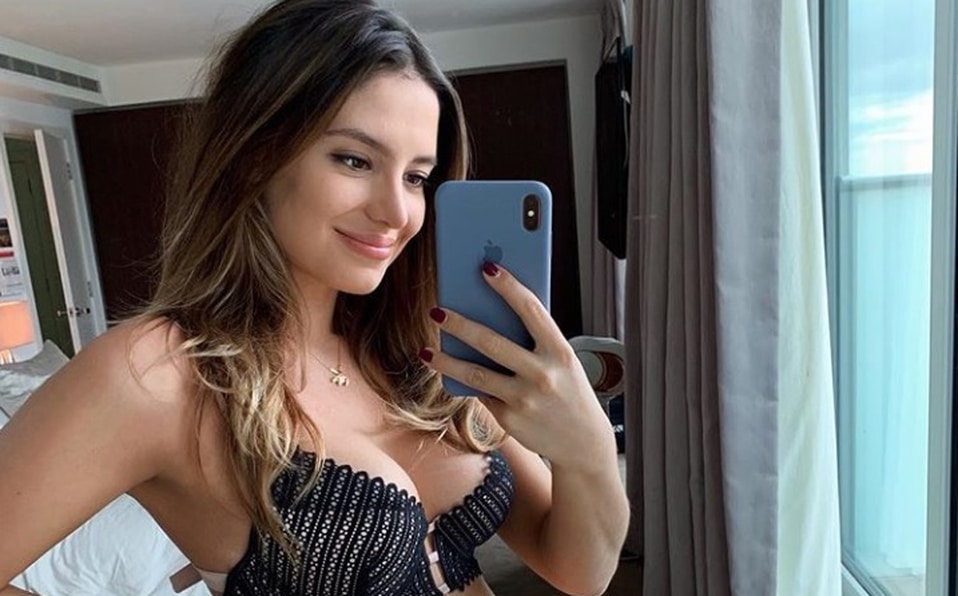 Career and Net Worth
She has always loved filming her travel adventures, and interacting with animals in their natural surroundings. While she was on her trip to Tonga, she brought a camera to film herself diving, but instead took beautiful shots of a whale that mesmerized her with its beauty. Since October 2016, her travel blog career has been followed by successful collaboration with many famous brands, as she is a model too. Although at the beginning she was funding most of her travels by herself, later she started to be sponsored by large hotel chains such as Four Seasons and The Ritz Carlton.
Both her Instagram account and her travel blog are named 'Moonstruck Traveller'.  Sarah's following on Instagram jumped from 20,000 to more than 1.3 million since the whale video. Sarah says that her favorite travels are those that give her the opportunity to see various wildlife, and she is hoping to break the stigma including them, especially the one related to sharks.
[4DEHOY] La modelo Sarah Kohan, actual pareja de Javier "Chicharito" Hernández, se muestra orgullosa de su maternidad al…

Posted by Digital 94.9 on Friday, June 21, 2019
Besides that, Sarah has been collaborating with swimsuit brands, including  Khaos and Frankie. Her pregnancy hasn't stopped her from continuing to promote fashion brands, such as Fashionnova and Verge girl, a famous Australian brand of clothes.
Authoritative sources estimate that her net worth is over $100,000, as of mid-2019, accumulated largely from her modeling, travel blog, and collaborations with various clothing companies.
It's getting much warmer?Water is lovely?暖かくなってきましたね?みなさん毎日楽しんでますか? #春 pic.twitter.com/bgPpObzWJg

— Sarah Kohan (@sarahkohan7) April 7, 2019
Private life
Sarah had a very successful 2018 – she visited Hawaii and went on a safari trip to Africa. She also started dating football (soccer) player Javier Hernandez. The couple kept their relationship hidden for a few months, however, they were spotted together in July 2018, in Miami Beach US. They seemed very close as Sarah was massaging Javier. The pair decided to make their relationship official at Stonehenge. Sarah was routing for Javier during the World Cup, and posted pictures in shirt with number 14 and his nickname – Chicharito. Her boyfriend is from Guadalajara, Mexico and has played for many football clubs, most notably Manchester United and West Ham United. They now live together in London, England, due to his professional obligations. Several months after they started dating, Javier uploaded a video of himself spanking Sarah, joking that in this way he is fulfilling most of her fan's dreams. This is not that surprising as Sarah said multiple times that one of her favorite things includes being naked, and she continued posting semi-naked pictures throughout her pregnancy.
The most wonderful news to their fans were Sarah and Javier's wedding in Santa Chula, California US, and when they announced that they are expecting their first child together. Sarah and Javier spent their holidays in May in Italy, visiting, Capri, Positano – Amalfi coast and many other unique places. Sarah posted pictures of herself painting for her baby boy's room. She mostly drew animals as she is an animal lover, and is hoping to pass on that love to her son one day. In her latest post on Instagram, Sarah showed how her belly had swollen way bigger in only a month, and it is obvious she will gave birth to her child in a couple of weeks.
Sarah Kohan Body Measurements, Height and Weight
Popular travel blogger and Instagram model Sarah has an hour-glass shaped figure, and before her pregnancy, she was regularly working out. She is 5ft 6ins (168cm) tall and weighs around 119lbs (54 kgs). She has long brown hair and brown eyes.