Who is Scarlet Rose Stallone?
Scarlet Rose is the youngest daughter of the Hollywood actor Sylvester Stallone, and former model and entrepreneur Jennifer Falvin. She's made occasional appearances in the media, usually accompanying her family to various events. Although she's dabbled in acting and modeling, she has not yet pursued a full-fledged career in the entertainment industry. Despite this, she has a significant following on social media platforms, where she shares glimpses of her life with her followers.
Family Background
Scarlet is the youngest of three daughters; her older sisters, Sophia Rose Stallone and Sistine Rose Stallone, have both dabbled in the world of fashion and entertainment. Sophia, the oldest of the trio, has pursued a career in fashion, while Sistine has ventured into modeling and acting. The sisters share a close bond, and are often seen supporting each other's endeavors. They even co-host a podcast together, called "Unwaxed", where they discuss various topics, from personal experiences to pop culture.
Their father, Sylvester Stallone, needs no introduction. An actor, director, producer and screenwriter, he's best known for his roles in the "Rocky" and "Rambo" film series', a career, spanning several decades which has cemented his status as a Hollywood legend. Jennifer Flavin, Scarlet's mother, is a former model and successful entrepreneur. She co-founded Serious Skin Care, a company that sells beauty products via home shopping channels.
Early Life
Scarlet was born on 25 May 2002, in Los Angeles, California, USA. Growing up surrounded by a family of high achievers, it would have been easy for Scarlet to feel the pressure to succeed. However, her parents made a conscious effort to provide a normal upbringing for her and her sisters. Sylvester, despite his busy schedule, always made time for his family and is a hands-on father.
Scarlet attended a private school in Los Angeles, and was involved in various extracurricular activities, including athletics. In 2016, she and her sisters were chosen as the Miss Golden Globe trio, an honor bestowed upon them by the Hollywood Foreign Press Association. The role involved assisting in the presentation of the Golden Globe Awards, a prestigious ceremony that honors the best in film and television.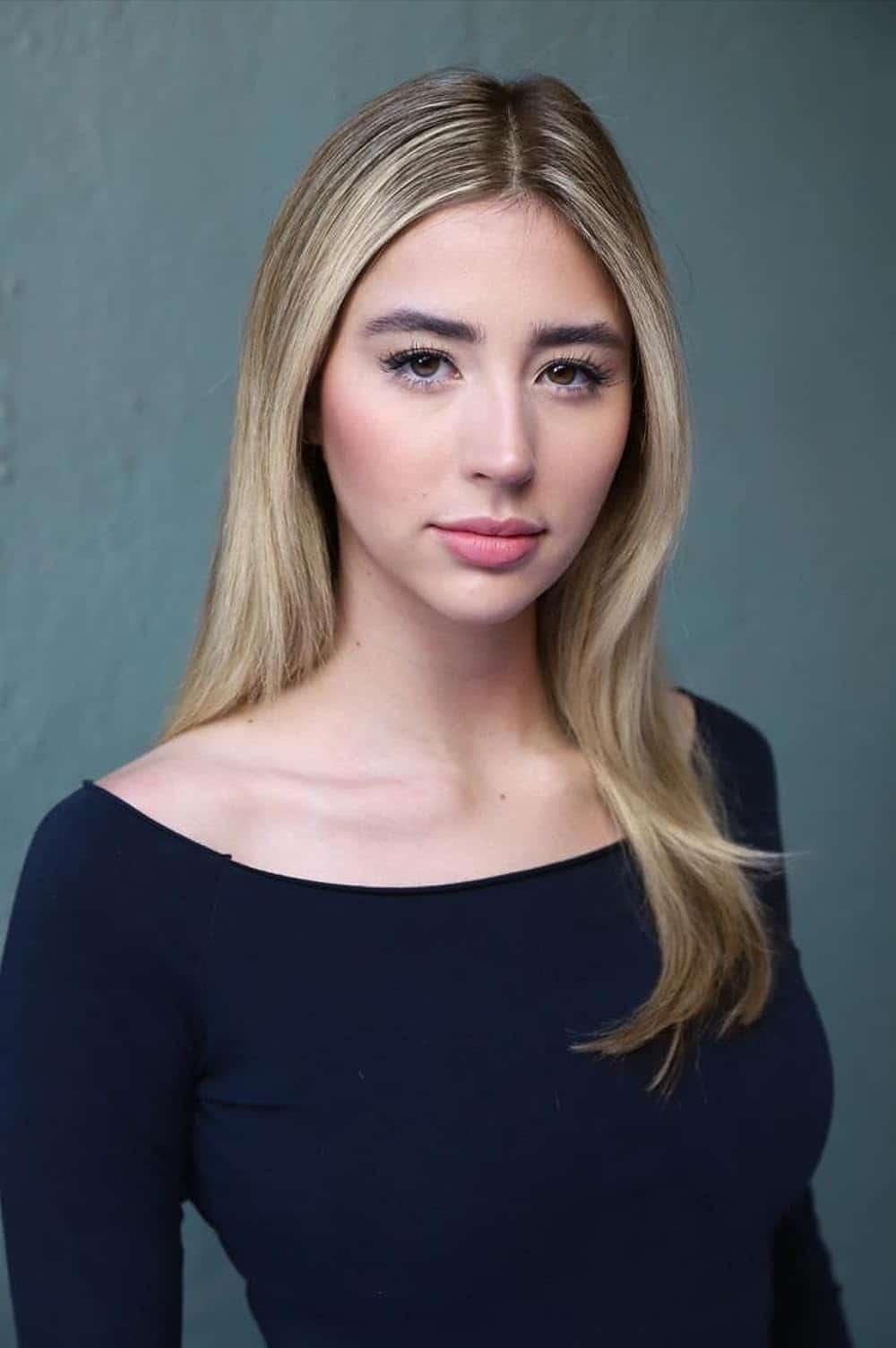 Public Appearances and Media Presence
Scarlet is quite active on social media. Her Instagram account, which boasts a significant following, features a mix of candid photos, snapshots from her travels, and pictures with her family and friends.
She has a keen interest in fitness, and often shares workout videos and health tips with her followers. Additionally, she's passionate about animal welfare and has been involved in various charitable activities related to this cause.
She's currently been appearing in the new reality TV series "The Family Stallone", alongside her parents and siblings. The show premiered on 17 May 2023 on Paramount+, and includes moments from the family's daily life, such as grooming time with their cat, and also addresses the marital issues between Sylvester and Jennifer, which they reconciled a month after Jennifer filed for divorce in August 2022. Sylvester mentioned that the show would shock people, and described it as the ultimate home movie. He also expressed that family is 'all that matters' and acknowledged his past mistake of putting work ahead of his family, vowing not to repeat it.
Acting career
Scarlet made her acting debut in 2014, with a minor role in the independent comedy-drama "Reach Me", which starred her father in one of the lead roles. In 2022, she made a comeback to acting, playing the supporting character Spencer, in her father's TV series "Tulsa King".  Her character is rumored to have a bigger role in the upcoming second season of the show, which will further showcase Scarlet's acting potential.
In a recent interview with "USA Today", her father said that he believes she has what it takes to truly break into acting, and is the most adamant about pursuing the job of a dramaturge among his daughters.
Sylvester Stallone Wiki Bio
Sylvester Gardenzio Stallone was born on 6 July 1946, in Hell's Kitchen, New York City, USA, the son of Francesco 'Frank' Stallone Sr., a hairdresser and beautician, and Jacqueline 'Jackie' Stallone, an astrologer, dancer, and promoter of women's wrestling. Sylvester has a younger brother, Frank Stallone Jr., who is a musician and actor.
Sylvester's early life was marked by struggles. Complications during his birth led to partial paralysis in parts of his face, which resulted in his distinctive slurred speech and drooping lower lip. His parents had a tumultuous marriage, and divorced when he was a child. Sylvester spent some of his early years in foster care before eventually moving in with his mother and her second husband.
In London with my daughter @sophiastallone … Getting ready to return and do a great deal of #RAMBO publicity. pic.twitter.com/aTlmaTFTQx

— Sylvester Stallone (@TheSlyStallone) September 8, 2019
Sylvester attended Lincoln High School in Philadelphia, Pennsylvania, and later enrolled at Charlotte Hall Military Academy in Maryland. He then went on to attend the University of Miami, where he studied drama, however, he left his studies before completing his degree to pursue a career in acting.
Sylvester moved back to New York City in the late 1960s, where he took on various odd jobs to support himself while auditioning for acting roles. His early career was marked by a series of minor roles and rejections. He made his film debut in a softcore pornography film "The Party at Kitty and Stud's" (1970), a role he took out of desperation to avoid being evicted.
Sylvester's big break came in 1976 with the film "Rocky". The film was based on a screenplay he wrote himself, inspired by a boxing match he watched between Muhammad Ali and Chuck Wepner. Sylvester wrote the script in three days, and then shopped it around to various studios, facing several rejections before eventually landing a deal with United Artists. However, there was one condition: he insisted on playing the lead role himself. This was a risky move as Sylvester was not a well-known actor at the time, but it ultimately paid off.
"Rocky" was a massive success, both critically and commercially. It was nominated for ten Academy Awards and won three, including Best Picture. Sylvester was nominated for Best Actor and Best Original Screenplay. The film also spawned a successful franchise, with several sequels and spin-offs.
Following the success of "Rocky", Sylvester became one of Hollywood's most sought-after actors, and took on a variety of roles in the late 1970s and early 1980s, including "F.I.S.T" (1978), "Nighthawks" (1981), and "Victory" (1981).
In 1982, he starred in "First Blood", the first film in the "Rambo" series, which was another huge success, solidifying Sylvester's status as a Hollywood A-lister. He went on to star in several more "Rambo" films, as well as other successful movies such as "Cliffhanger" (1993), "Demolition Man" (1993), and "Cop Land" (1997).
After his career took a small dip during the 2000s, Sylvester reclaimed his status as an action movie star with his role in "The Expendables" (2010), which also starred Jason Statham, Jet Li, and his "Rocky VI" co-star, Dolph Lundgreen.
In 2015, he starred in the Oscar-nominated drama "Creed", reprising his role as Rocky Balboa, who is now retired but serves as a mentor to an up-and-coming boxer named Apollo Creed (played by Michael B. Jordan). Two years later, Stallone joined the Marvel Cinematic Universe, as Stakar Ogord in "Guardians of the Galaxy Vol. 2".
Most recently, in 2022, he played the lead role of Dwight 'The General' Manfredi in the first season of crime drama series "Tulsa King", centered on a former mafia boss who rebuilds his criminal empire after his release from prison.
In addition to his acting career, Sylvester has also worked as a director, producer and screenwriter. He directed several of the "Rocky" and "Rambo" films, as well as "The Expendables" (2010) and its sequels.
Sylvester has been married three times. He married his first wife, Sasha Czack, in 1974, and the couple had two sons together, Sage and Seargeoh. Sage passed away in 2012 from heart disease. Sylvester's second marriage was to Brigitte Nielsen (married in 1985), a Danish actress and model. The marriage lasted two years and ended in divorce.
Since 1997, Sylvester's been married Jennifer Flavin, a former model and entrepreneur, with whom he has daughters Sophia, Sistine and Scarlet.
As of September 2023, Sylvester Stallone's net worth has been estimated at more than $400 million.