Sean Faris is an American-born actor and model, who is perhaps still best known for his appearances in the 2008 films "Forever Strong" and "Never Back Down." He's also appeared in several TV series such as "The Vampire Diaries," "Pretty Little Liars," and "Life As We Know It," among others.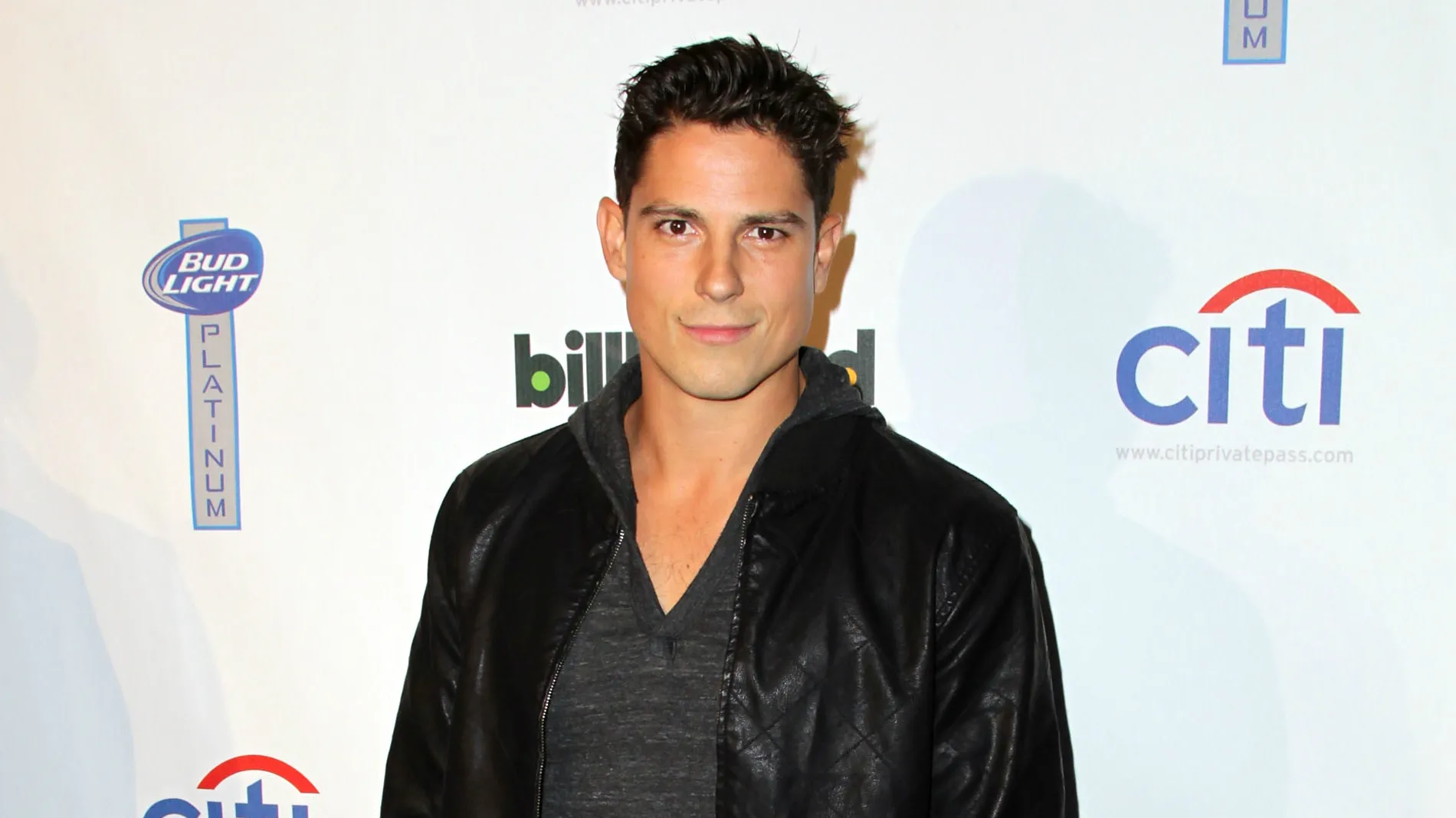 Age, Early Life, and Education Background
Sean Hardy Faris is a native of Houston, Texas, who was born under the Aries zodiac sign on 25 March 1982, which makes him 41 years old as of 2023. He's the son of Warren Stephen Faris and Katherine Irene Faris, and has an older brother named Jeff and a step-sister named Jennifer. Faris is of mixed English, Irish, Scottish and German ethnicity. When he was 12 years old, the "Never Back Down" star relocated to Ohio together with his mother.
While in Ohio, Faris attended Barbizon Modeling and Acting School, which is situated in Cleveland. When he was a teenager, the model participated in the International Model and Talent Association competitions in 1999. Faris was educated at Padua Franciscan High School, from where he matriculated in 2000. Subsequently, he relocated to Los Angeles to pursue an acting career.
Hobbies and Interesting Facts
Faris' father advised him to join the US Air Force when he was in his 20s. He applied but failed to make the cut because of his poor eyesight, which was caused by strong myopia (near-sightedness).
Faris is dedicated to martial arts and physical fitness. He follows a regular and vigorous workout routine to maintain his muscular physique. His prowess in martial arts has seen him land a few leading roles in various films –  Faris trained for at least seven hours per day and six days per week, which saw him gain around 15lbs (7kgs) of muscles in preparation for his role in the movie "Never Back Down."
He's a certified Professional Association of Diving Instructors (PADI) scuba diver.
Film Appearances
In 2001, Sean made his film debut as Fernando Castillo in "Twisted," which was followed by appearances in two more films including "Pearl Harbor." In 2008, he landed his breakthrough role as Jake Tyler in the Jeff Wadlow-directed martial arts movie "Never Back Down," which also starred Cam Gigandet, Djimon Hounsou and Amber Heard. The film was fairly successful, and grossed around $41.5 million against a budget of $20 million. 2008 also saw Sean star as Rick Penning in the Ryan Little-directed sports drama "Forever Strong," which co-starred the likes of Gary Cole, Sean Austin and Neal McDonough. In 2010, he starred in the sci-fi martial arts film "The King of Fighters," but which was a box office bomb.
In 2011, Sean served as the executive producer of, and also starred in the action movie "Freerunner." In the same year, he starred in the Hallmark Hall of Fame TV drama movie "The Lost Valentine." Subsequently, he produced the short film "The Truth in Being Right" in 2012. Sean's next notable role was as the protagonist and executive producer of the 2013 film "Lost for Words." He later appeared in David A. Armstrong's directing debut entitled "Pawn" (2013), and the action crime drama "Gangster Land" in 2017.
TV Appearances and Other Works
In 2001, Faris made his TV debut as Darren in the MTV series "Undressed." Thereafter, he appeared in an episode or two of several TV series, including "Smallville" in 2002, and "One Tree Hill" in 2003. In 2004 and 2005, Faris starred in the ABC teen drama "Life as We Know It," which is loosely based on the book "Doing It" by the British author, Melvin Burgess. 2005 saw him star as Craig Brewster in the Fox drama "Reunion." Faris' next notable appearances were in three episodes of the acclaimed supernatural teen drama "The Vampire Diaries" in 2010, and the fourth and fifth seasons of the mystery teen drama "Pretty Little Liars", in which he portrayed Gabriel Holbrook from 2013 to 2015. He also appeared in the 2014 episode "Bloodlines" of the dark fantasy drama "Supernatural."
In 2011, Faris voiced Jack Rourke in the racing video game "Need for Speed: The Run."
"Supernatural. @cw_spn @D_SAVRE @stephenmartines @natebuzz @ItsLucien @melissaroxburgh @onlyseanfaris pic.twitter.com/C7hAU6gz10"

— Sean Faris (@onlyseanfaris) March 16, 2014
Awards and Nominations
In 2007, Faris won a Young Hollywood Award for his performance in "The One to Watch", and in the year that followed, he received an MTV Movie Award for Best Fight – together with his co-star, Cam Gigandet – for his performance in the action film "Never Back Down." He was nominated for a Young Artist Award (2005) and Movie Guide Award (2012) for his performances in "Sleepover" and "The Lost Valentines" respectively.
Sean is active on Instagram (@i_am_seanfaris) with over 155,000 followers. He joined Twitter in May 2011 and is currently followed by over 50,000 fans (@onlyseanfaris).
Personal Life
Faris is a married man. He walked the aisle with his longtime girlfriend, the American actress Cherie Jimenez (born Cherie Alexandra Daly), on 5 September 2017. The couple announced the birth of their son, Phoenix Warren Faris, on 24 March 2022.
In 2007 and 2008, Faris dated Johnny Depp's ex-wife, Amber Heard, who is an actress, social activist, and humanitarian. He was also romantically linked with the "Freaky Deaky" and "Entourage" starlet, Breanne Racano (2009-2011), who is now the wife of the American actor, Jerry Ferrara. Moreover, Faris briefly dated the American supermodel and actress, Katherine 'Kate' Upton, in 2013. Upton is currently married to the American baseball pitcher, Justin Verlander.
Height, Weight, and Physical Appearance
Faris is of Caucasian ethnicity, has a pair of gray eyes, and brown hair. He has an athletic physique, weighs about 165lbs (75kgs), is 6ft (1.83m) tall, with vital statistics of 41-33-15. The actor wears a shoe size 9(US).
Net Worth
Sean has accumulated a good sum from his modeling and acting careers, and is worth approximately $500,000 as of 2023. On the other hand, his wife, Jimenez, is worth around $1 million.
Sean Faris' Wife, Cherie Jimenez: Brief Biography
Cherie Jimenez is a native of Manhattan, New York, who was born under the Cancer zodiac sign on 23 June 1987, making her 36 years old as of 2023. She's the daughter of Sandy and David Daly, and was brought up alongside her younger brother Dylan Daly, in Alphabet City, Brooklyn, and Washington Heights. Faris' wife is of mixed Sicilian/Italian, Dominican and Puerto Rican roots. She was educated at The Professional Performing Arts School and SUNY Purchase Acting Conservatory.
Jimenez was just 14 when she made her acting debut in the film "Life: A User's Manual." She has since appeared in various TV series, including "Banshee," "Pretty Little Liars," "NCIS," and "The Newsroom." Jimenez has also appeared in several movies, including "Lost Girls: Angie's Story" and "Blood Shed."