Who is Tewtiy?
Are you into video games such as Minecraft, Plants Vs. Zombies, and other minor games that can take-up a lot of your time? Well, people have found ways to earn sometimes a large income by playing video games and uploading gameplay videos on YouTube. Tewtiy has done just that, and has become quite successful in what he does. Since launching his career, Tewtiy has attained almost 550,000 subscribers on his official YouTube channel.
Just a simple reminder that article is created and owned only by biographytribune.com. Article cannot be re-published in any other pages or documents. Copyright is protected by DMCA. All found copies will be reported.
Original source: https://biographytribune.com/tewtiy-wiki-bio-real-name-age-girlfriend-family-net-worth/
Tewtiy Wiki: Real Name, Age, Childhood, and Education
Born John Ryan Phillips on the 21st July 1998, in the USA. His childhood was odd at best; he sailed around the USA with his parents and older brother and was homeschooled, as a result of which he turned to the online community for friendship. He started playing video games, especially Minecraft with which he fell in love. As he got older, Tewtiy continued to play the video game, which made him think that he should start his own YouTube channel.
Career Beginnings
His career beginnings trace back to 2013 and 2014, when he opened his YouTube channel and began uploading videos. His first video was just six seconds long, entitled "Best Minecraft Moment Ever", which now has around 12,000 views. He continued to upload Minecraft gameplay videos, and was soon in contact with other video game players, including Jerome ASF with whom he later started living. Tewtiy moved to Florida in 2016, and following this move, his career started improving. Gradually, he was becoming more popular, and he started playing other games, which brought new fans to his channel. It was in September that year that he reached 100,000 subscribers, while in early 2017 he already had 200,000 of them. Encouraged, Tewtiy implemented new ideas, which brought new followers.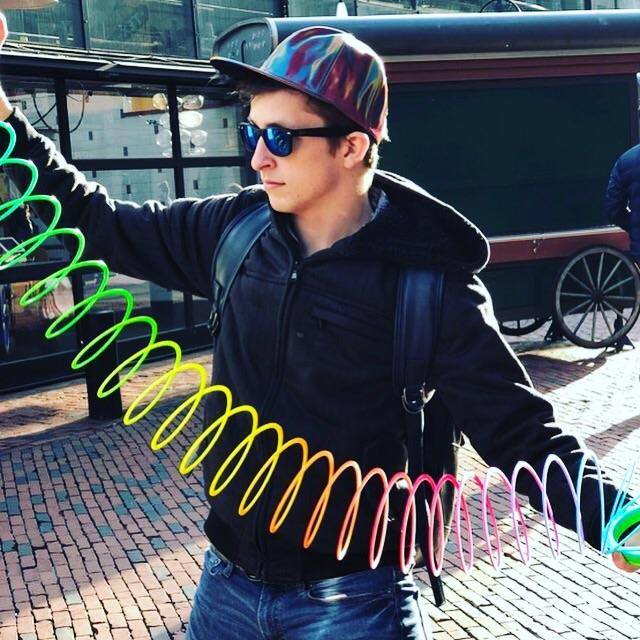 Rise to Prominence
Gradually, Tetwiy's popularity increased, and he reached 300,000 subscribers in May 2017. Nowadays, his channel sports more almost 550,000 subscribers and his videos have been viewed more than 105 million times. Some of his most popular videos include "Plants vs Zombies – The Most Over Powered Strategy Ever!", which has close to two million views, then "The Final Boss In This World Is Insane| Plants Vs Zombies 2 Chinese", with over 1.7 million views, and "Infinity Sun + Magnifying Grass = Overpowered| Plants Vs Zombies 2!", which has over 1.5 million views, among numerous other videos that have over a million views, which have significantly contributed to his wealth.
Tewtiy Net Worth
$260,000.
Mel's cat has adopted me, which means she's always in my lap when I'm trying to work ? pic.twitter.com/IttUqEtDDD

— Ryan/Tewtiy (@Tewtiys) May 15, 2019
Tewtiy Personal Life
What do you know about Tewtiy's personal life? Well, this prominent YouTuber hasn't shared much about his personal life, but we have managed to discover some interesting information about him. Are you prepared? Tewtiy is taken – his girlfriend's name is Katia Schwinghammer, and she is also a popular YouTuber. She is often featured in Tewtiy's videos, and the two have often been seen together in public. Unfortunately, the two haven't revealed when they started dating, and what their plans are for the future. Hopefully, Tewtiy reveals this and more about them in the near future.
Internet Fame
His official Instagram page has over 40,000 followers, with whom he has shared pictures and short videos from his personal life, pictures with his friends, girlfriend and his pet cat, among numerous other posts. You can find Tewtiy on Twitter as well, on which he has more than 16,000 followers, and has updated his fans with the events from his personal life, such as his visit to Hawaii which didn't go according to plans, among numerous other posts.