Elliana Walmsley
Honey Boo Boo and Maddie Ziegler may be the most recognizable stars of the controversial "Dance Moms" franchise, but the Lifetime reality show has spawned other mini-celebrities, such as Elliana Kathryn Walmsley. The model and dancer was born in Boulder, Colorado, USA, on 23rd June 2007. With over two million followers and endless endorsement deals, Elliana has certainly done well for herself – but sadly, she's also discovered that fame comes with a price.
Family Controversy
The Walmsley family is not exactly a united one. Yolanda Parra and Kevin Walmsley share three children: Jakob, Luke and Elliana who is the youngest sibling. Since Elliana and Yolanda joined the cast of "Dance Moms" in 2016, viewers and even fellow cast members noticed the strange dynamic between the mother-daughter duo. For example, during an episode of season seven, Elliana apologized to her mother for not winning a competition – and ran out of the room before Yolanda could say anything, as if she were afraid.
It didn't take long for fans of Elliana, as well as other mothers on the show, to hint that Yolanda was abusing her daughter. They also complained that Elliana's behavior was affecting the other girls in the group. Despite both of them leaving "Dance Moms" in 2017 until their return in 2019, the alleged emotional abuse was still a hot topic of discussion both on and offline.
The situation worsened in 2020, when Luke began exposing his mother online by uploading videos of her being verbally and physically abusive. The videos, which he posted on TikTok and Instagram, spread like wildfire across the internet – and shortly afterwards, a supposed arrest report claimed that Yolanda had been arrested for domestic violence in July 2020.
Luke's testimony confirmed viewers' worst suspicions. The troubled adolescent claimed that Yolanda beat him and his siblings, kicked him out of the house when he was 15, and often got drunk and high at home. Although the videos were deleted, they were re-uploaded by other Instagram pages, and he would often reply to the comments.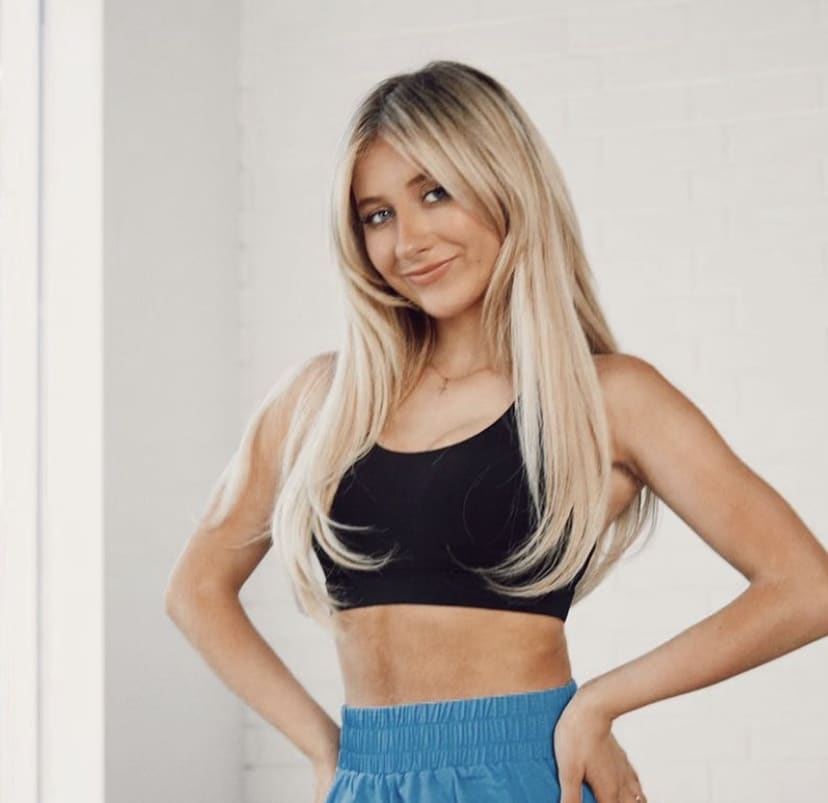 However, Elliana spoke out to defend her mother, denying that Yolanda had ever been abusive towards her. "No, my mom has actually never laid a finger on me," she said in a TikTok video. "She's never hit me." The model took to Luke's TikTok comments section to deny her brothers' allegations and call him a liar, to which Luke replied that he (allegedly) had had to physically restrain Yolanda while she was hitting Elliana on more than one occasion.
Elliana retaliated by uploading a series of TikTok videos in which she alleged that Luke had been abusive towards her when she was just five years old. Although she didn't go into details, online bloggers began reporting that Luke had sexually molested his sister. "My brother actually did something really, really terrible to me when I was five years old, and has continued to do it," she said, but explained that she couldn't say what that terrible thing was "for legal reasons".
The plot thickened, as Elliana said that Yolanda was protecting her from her "deranged, psycho" brother and that she didn't want to discuss the situation any further, because it was a sensitive and triggering topic. She also accused Luke of having been in jail several times, and of pushing, manhandling, and threatening Yolanda more than once.
A viral video then made its way online in which Luke was seen trying to attack someone. According to Elliana, she and Yolanda had asked her father, Kevin, not to bring Luke to the house for the few days that they would be staying there. When Luke turned up unannounced, a huge fight ensued during which Luke took Elliana's phone away, which had to be retrieved by police, who were called to the heated scene almost immediately.
— Elliana Walmsley (@EllianaWalmsle6) July 3, 2020
In any case, Elliana appears to be close to both Kevin and Yolanda, who make frequent appearances on her YouTube channel in videos such as "I LOST MY MOM'S WEDDING RING!! She Got Mad", and "This Made My DAD Cry". Throughout the whole scandal, Jakob has preferred to maintain a stoic silence.
Career
Elliana began dancing at just 18 months old, and perfected her skills at various academies, such as Arizona's Master Ballet Academy, the Michelle Latimer Dance Academy in Colorado, and The Millenium Dance Complex in Los Angeles to name just three. In 2015, she was crowned "Miss Petite Dance America" at the Las Vegas-based KAR Dance Competition, which boosted her public profile considerably, and led to her joining the cast of "Dance Moms".
As mentioned, Elliana joined the reality show alongside her mother in season six and was part of the ALDC mini team. When the mini team disbanded, she joined the elite team, becoming a permanent cast member during season seven, but leaving the show at the end of 2017.
Elliana and her castmate Maesi Caes went on a national tour in 2017, which included solo performances and dance masterclasses. In July of the same year, she finished in the top ten in the Mini Female Best Dancer Category at the annual national dance competition The Dance Awards. At the end of the year, the model played Grace in the Off-Broadway musical "Dance Divas Nutcracker"; some of the proceeds went to the "Dancers with Cancer" charity.
Representing the Michelle Latimer Dance Academy, in July 2018 Elliana returned to The Dance Awards, and won Mini Female Best Dancer. In the same year, she participated as a professional dancer in "Dancing with the Stars: Juniors", alongside Emma Slater and Jason Maybaum.
During the 2019 season, she toured with NUVO, JUMP, and 24/7 dance conventions for the Las Vegas Nationals. It was certainly a momentous year for Elliana, as she also landed a starring role in the "Radio City Christmas Spectacular" show, which she had pursued since 2016.
Now in 2020, Elliana competed yet again at The Dance Awards, moving up to the Junior Category and finishing in the top 15. She also starred in season seven of the web-series "Chicken Girls" and launched her YouTube channel, which features other popular young influencers such as Gavin Magnus, Jenna Davis and Emily Dobson.
According to Elliana's IMDb, the dancer is 5ft 4ins (163cm) tall.