Melissa George is an Australian-born actress, former model and roller-skating champion. She began her acting career with an appearance in the Australian TV soap opera "Home and Away", then made her film debut in "Dark City" after relocating to the USA.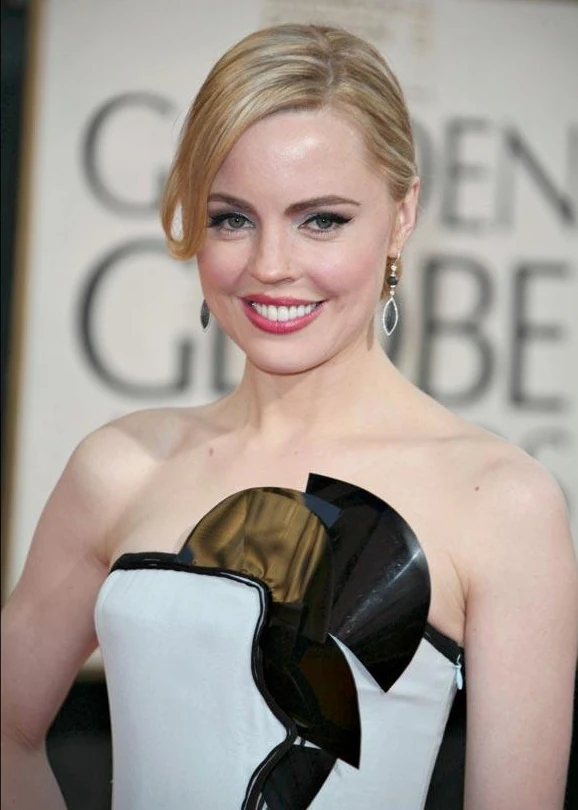 Age, Early Life, and Education Background
Melissa Suzanne George hails from Perth, Western Australia, and was born under the Leo zodiac sign on 6 August 1976, which makes her 47 years old as of 2023. She is the daughter of the former construction worker Glenn George, and retired nurse Pamela George. She has three siblings: Marnie, Kate and Brett. Melissa is the granddaughter of the late Rottnest-based prison warden, William Ward, and the cousin of the late opera singer, Taryn Fiebig. When she was seven, Melissa became interested in dancing and started studying modern dance, ballet, jazz and tap.
George developed an interest in artistic roller skating as a child. In 1989 and 1990, she was named the national roller-skating champion in Australia and took home two bronze medals in the years' National Championship. She went on to win a silver medal in the 1991 Junior World Championship.
George went to Warwick Senior High School. However, she dropped out when she was 16 years old to pursue a career in modeling.
Career Beginnings and TV Appearances
Melissa began modeling when she was a teenager in the early '90s. In 1992, she was crowned the Teenage Model of the Year in Western Australia. When she was 16, Melissa and her friend, Cara acted as Bobby and Sophie respectively, in a mock episode of the acclaimed soap opera, "Home and Away"; shortly afterwards, Melissa met the London-born casting director Elizabeth 'Liz' Mullinar, who cast her as Angel Parrish in the soap opera, making her first appearance, as a teenage runaway on 30 March 1993. Melissa appeared in 466 episodes during her three-year-long stint in "Home and Away", then in 1997, she was cast alongside the likes of Heath Ledger in the short-lived Fox fantasy adventure TV series "Roar," which is set in the 5th century and was filmed in Queensland.
In this week's issue of TV WEEK, get your first look at #HomeandAway's deadly return. Melissa George chats exclusively to TV WEEK about her return to Australian TV. Plus we've got all the latest on #MAFS, #Neighbours and more! On sale now. pic.twitter.com/g18HRcvUwG

— TV WEEK (@TVWEEKmag) February 10, 2019
In 2001, Melissa landed the starring role of Rita in the short-lived ABC American TV drama "Thieves," which also starred Robert Knepper, John Stamos and Tone Loc. She went on to appear in two episodes of the NBC sitcom "Friend" and The WB fantasy drama "Charmed", both in 2003. In 2003 and 2004, she starred as NSC agent Lauren Reed in the third and fourth seasons of the J.J. Abrams' ABC action thriller "Alias." Her next notable appearances were in the HBO drama "In Treatment" and the medical drama "Grey's Anatomy" both in 2008, and the British drama "Hunted" in 2012.
In 2013 and 2014, Melissa played the recurring role of Marilyn Garbanza in eight episodes of the fifth season of the political and legal drama "The Good Wife". Subsequently, she portrayed Rosie in the NBC drama "The Slap" (2015), Dr. Alexandra Panttiere in the medical comedy-drama "Heartbeat" (2016), Diane Hagerty in the sci-fi drama "The First" (2018), and most recently Margot in the drama "The Mosquito Coast" in 2021.
Film Appearances
Melissa made her film debut in the 1998 sci-fi "Dark City", and in the year that followed, she was cast as Jenny Wilson in the Steven Soderbergh-directed crime film "The Limey." Her following appearances were in the 2001 teen film "Sugar & Spice", the 2005 supernatural horror, "The Amityville Horror" in which she starred alongside Ryan Reynolds, and the 2006 horror film "Turistas". Subsequently, she starred in the 2007 biographical drama "Music Within," which follows the story of the respected public speaker Richard K. Pimentel, who became a crusader for people with disabilities after suffering a hearing disability in the Vietnam War. Melissa has also starred in the horror films, "WΔZ" and "30 Days of Night" both in 2007, the thriller "The Betrayed" in 2008, and "A Lonely Place to Die" in 2011, among others.
In the late 2010s and early 2020s, she starred in the psychological thriller "Don't Go" in 2018 and appeared in the French drama "Peaceful" in 2021.
In 2008, Melissa invented Style Snaps, which is a device that shortens pants without sewing. She markets her product via direct response TV. It sells in Wal-Mart, Target, and Walgreens. Melissa has disclosed that Style Snaps earns her more money compared to her acting career.
Awards and Nominations
Out of the 14 awards she has been nominated for, Melissa has won five as of September 2023. She's been nominated for six Logie Awards, out of which she's won three for her performances in "Home and Away" in 1994 and 1995, and "The Slap" in 2012. In 2004, Melissa scooped an Academy of Science Fiction, Fantasy & Horror Films, USA Award for her praised performance in "Alias", and in 2012, she received The Equity Ensemble Award for her performance in "The Slap." Melissa's performance in "Triangle" brought her a Fangoria Chainsaw Award nomination in 2011, and her works in "Felony" saw her nominated for a Film Critics Circle of Australia (FCCA) for Best Actress in a Supporting Role in 2015.
Social Media Presence
Melissa is active on Instagram (@melissageorgeofficial) with over 132,000 followers.
Personal Life
George first met her husband-to-be, the Australian-American actor, and film director Claudio Dabed, in Bali, Indonesia, on 20 June 1998. Dabed is known for writing and directing the 2006 Chilean romantic comedy movie, "Ugly Me", and for his appearance in the 2012 drama film "Between Us" – the duo appeared together in the latter. Dabed has a daughter named Martina Dabed, (born in 1995) from a previous relationship. After dating for around two years, George and Dabed exchanged wedding vows on 22 September 2000. They spent over a decade together, before ending their relationship with a divorce in October 2011. After breaking up, Dabed stated, 'I was sorry at the time to lose my partner, but we were two different creatures…don't have any regrets because I know in my heart, we made the right decisions back then. We can always look back at our time together with a smile in our hearts.' The couple didn't have children together.
After her divorce, Melissa began dating the American businessman, movie producer, writer and record executive Russell Simmons, in October 2011. Simmons is the Chief Executive Officer and Chairman of Rush Communications and the co-founder of the hip-hop record label, Def Jam Recordings.
Melissa met the French businessman, Jean-David Blanc, at a 2011 BAFTA after-party. Blanc, who is also a writer, film producer, and jazz musician, is the founder of the entertainment website, AlloCiné; he's the son of the late French classical violinist, Serge Blanc. Blanc and Melissa have two sons, Raphaël Blanc born in 2014, and Solal Samuel Glenn Blanc in the year that followed. The duo parted ways in 2016; it's reported that Blanc was abusive towards her, and once injured her neck during a fight at their Paris home.
Melissa is a citizen of Britain, Australia and the USA.
Height, Weight, and Physical Appearance
George is of White ethnicity, has a pair of blue eyes and long brown hair. She's 5ft 10ins (1.78m) and weighs approximately 125lbs (57kgs).
Net Worth
George has accumulated a good sum from the sale of her invention, Style Snaps. Her successful acting career has also brought her fame and wealth. She is worth approximately $5 million as of 2023.