Who is Michelle Salas?
Mexican model and social media star Michelle Salas, was born under the zodiac sign Gemini on 13 June 1989, in Mexico. She's perhaps only known for being a daughter of Mexican singer and record producer Luis Miguel Gallego Basteri.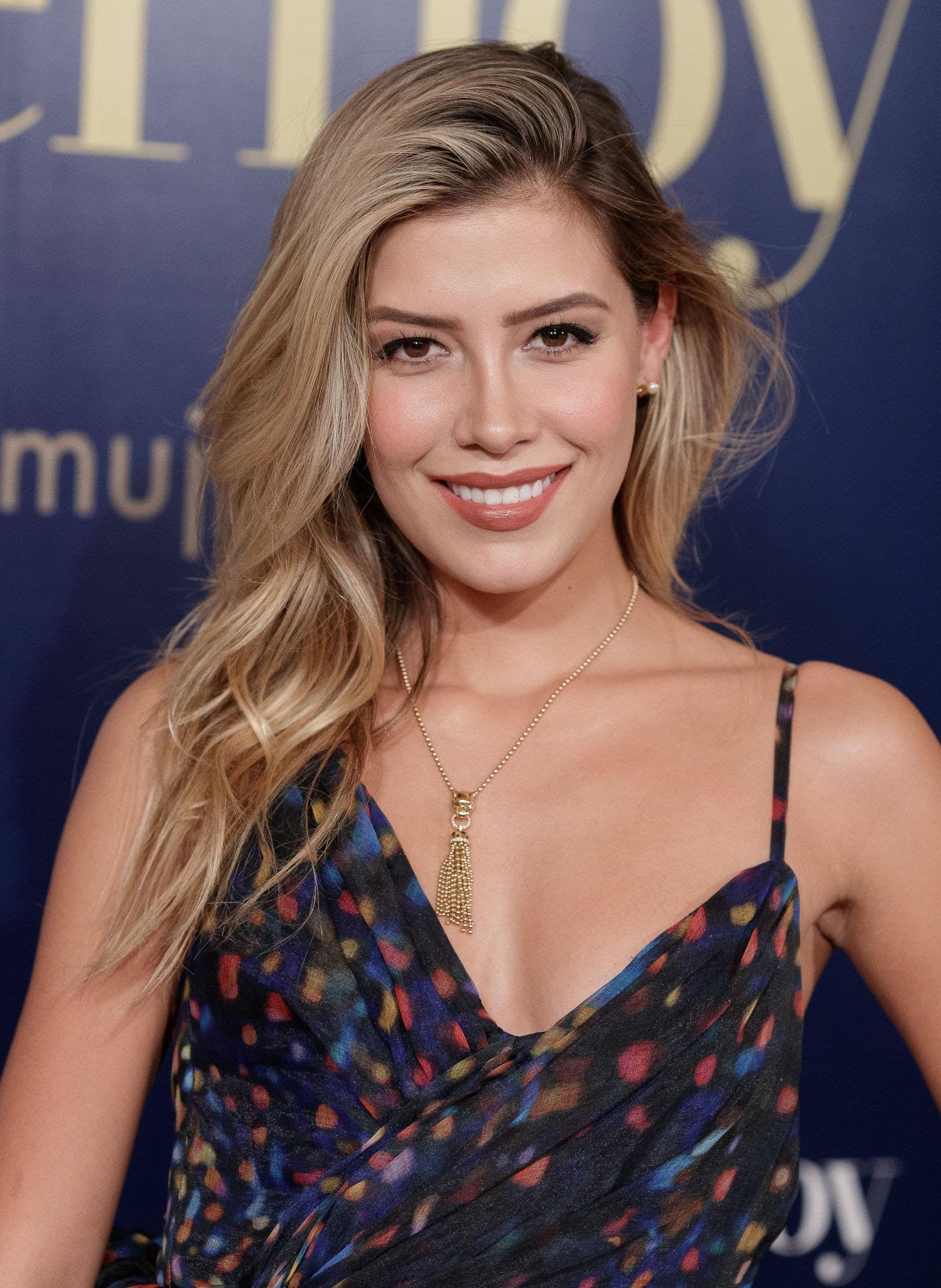 Education and early life
Michelle was raised in Mexico City by her father Luis and mother Stephanie Salas Banquells, who's a successful Mexican singer and actress; she has two younger paternal half-siblings whose mother is one of her father's many girlfriends Aracely Arambula Jaquez, a Mexican actress, model and singer.
Michelle had a rather normal childhood, as her father kept her away from the media's attention while she was growing up; she studied at a local high school in Mexico City prior to transferring to a school in Los Angeles, California, after having moved there when she was around 16. Michelle was into a couple of activities during her teenage years, as she enjoyed dancing, singing and painting.
She matriculated in 2007 and then enrolled at college, from which she graduated with a Bachelor's degree in fashion design in 2011.
Michelle's career
Not many details have been shared about Michelle's career, but it's known that she worked as a model in the 2010s, and is today more focused on running her own fashion blog StereoTypeMess; she still occasionally has photoshoots.
Love life and relationships
Michelle rarely speaks about her love life in public, but we know that she was in a relationship with her father Luis' manager Alejandro Asensi; after Luis found out, he broke ties with Alejandro and found another manager.
In 2016, Michelle began dating Venezuelan businessman Danilo Diaz; this time, her entire family was satisfied with her choice of boyfriend.
There are no other men whom Michelle's perhaps been with, that we know about; she's in a relationship with Danilo Diaz as of September 2023, hasn't married and doesn't have children.
Interesting facts and hobbies
It wasn't revealed until 2005 that Michelle was Luis' daughter, and the public thus didn't know of her existence until she was 16; Luis stopped seeing Michelle when she was around five and only came back into her life when she was a teenager.
Close to two million people are following Michelle on Instagram today; she's posted over 4,400 pictures and videos onto the network, with most being related to her career. She's also quite popular on Twitter as over 80,000 people are following her on this network, and she's tweeted close to 8,000 times.
Michelle's passionate about fashion, and shops for clothes on a daily basis, which makes her a shopaholic.
She's a philanthropist and has volunteered with multiple charity organizations.
One of Michelle's favorite actresses is Eva Mendes, and some of her favorite movies are "Ghost Rider", "Hitch" and "Training Day".
Appearance and net worth
Michelle's age is 34. She has brown hair and eyes, weighs around 120lbs (55kgs) and is 5ft 5ins (1.65m) tall.
Michelle's net worth's been estimated at over $200,000, as of September 2023 and her father Luis' at over $180 million.
Who is her father Luis?
Famous Mexican-American singer and record producer Luis Miguel Gallego Basteri, was born under the zodiac sign Aries on 19 April 1970, in San Juan, Puerto Rico. Luis was the best-selling Latin artist in the '90s, despite singing only in Spanish, and is credited with making the bolero genre popular; his albums have sold over 60 million copies worldwide, making him one of the most successful Latin singers of all-time.
Luis was raised alongside his two younger brothers in San Juan by their Italian mother Marcela Basteri who was an actress, and Spanish singer-songwriter and guitarist Luisito 'Luis' Gallego Sanchez. He had a rather rough childhood, as his father was his manager and pushed him too hard; Luis was 16 when his mother disappeared mysteriously, and hasn't been found to this day. After Luis became dissatisfied with how his father represented him, he fired him in the second half of the '80s; this led to his father falling into depression and dying on 9 December 1992.
Luis' journey to stardom began at a very early age; he inherited his talent for singing from his father, and was 11 when he released his first album "Un Sol", which made him popular in Latin countries. One of the defining aspects of his career is his versatility; Luis isn't limited to a single genre but has excelled in various musical styles, including bolero, pop, mariachi and romantic ballads. This versatility has allowed him to appeal to a broad and diverse audience, transcending cultural and language barriers.
One of his most notable achievements is his contribution to the revival of bolero music in the '90s; his album "Romance" was released in 1991, and was a groundbreaking work that reintroduced this romantic and nostalgic genre to a new generation of listeners. The album spawned hit singles "La Incondicional" and "La Bikina", showcasing Luis' ability to reinterpret these songs, while preserving their original charm. The album "Romance" was a huge success, earning Luis a Grammy and being one of the best-selling Spanish-language albums of all-time.
Throughout his career, Luis has consistently broken records; he holds the record for the most #1 hits on the Billboard Hot Latin Songs chart with a total of 31. He's also earned numerous awards and accolades, including Grammies, Latin Grammies and Billboard Music Awards, cementing his status as one of the best artists in the history of Latin music.
Luis' live performances have been described as 'legendary', and are characterized by his charisma and powerful vocal delivery; whether he's performing in an intimate setting or in front of massive crowds in sold-out arenas, he has a unique ability to connect with his audience, making each concert a memorable and emotional experience.
In addition to his musical achievements, Luis' personal life has also been the subject of public interest; he's been romantically linked to many famous women, including Mariah Carey and Sofia Vergara. His love life and personal struggles have added to his mystique, and contributed to the intrigue surrounding him; despite the fame and adoration he's received throughout his career, Luis is known for being a private man, as he carefully guards his personal life and rarely gives interviews.