Who was Charlie Murphy?
Charlie was an American comedian, actor, and writer, best known for his appearances on the comedy sketch series "Chappelle's Show", in which he shared hilarious stories in the "Charlie Murphy's True Hollywood Stories" segment. He also acted in various films such as "CB4" and "Norbit", and had a role in the TV series "Power".
Wiki: Age, Childhood, and Education
Charles Quinton Murphy was born on 12 July 1959 in New York City, USA, to parents Lillian Murphy, a telephone operator, and Charles Edward Murphy, a transit police officer, actor and comedian. Notably, he was the older brother of the renowned comedian and actor Eddie Murphy.
During his youth, Murphy faced challenges and spent ten months in jail. In a turning point, he enlisted into the US Navy in 1978, right after his release, and for six years he served as a boiler technician.
Career Beginnings
Charlie Murphy began his career in 1989 with minor roles. He played Jimmy The Muffin Man in the movie "Harlem Nights", which featured main stars Eddie Murphy and Richard Pryor. The film portrays the challenges faced by a nightclub owner defending his establishment from rivals. In 1990, Charlie Murphy appeared as Eggy in "Mo' Better Blues", starring Denzel Washington. This film follows a jazz musician's journey as he navigates career and personal dilemmas.
Charlie Murphy maintained his presence in films during the '90s. In 1991, he appeared in "Jungle Fever", alongside Wesley Snipes and Annabella Sciorra. The movie revolves around the complexities of interracial relationships. In 1993, he played Gusto in "CB4", a comedy featuring Chris Rock. The film satirizes the rap music industry. In 1995, Charlie Murphy had a role in "Vampire in Brooklyn", starring Eddie Murphy. It's a horror-comedy about a vampire's pursuit of love.
In 1996, Charlie Murphy played the role of Saxophone Man in "The Pompatus of Love", which featured Jon Cryer and Tim Guinee. The film revolves around the romantic experiences of a group of friends. In 1998, he portrayed Brooklyn in "The Players Club", directed by Ice Cube and starring LisaRaye McCoy and Monica Calhoun, exploring the lives of strippers and patrons at a nightclub.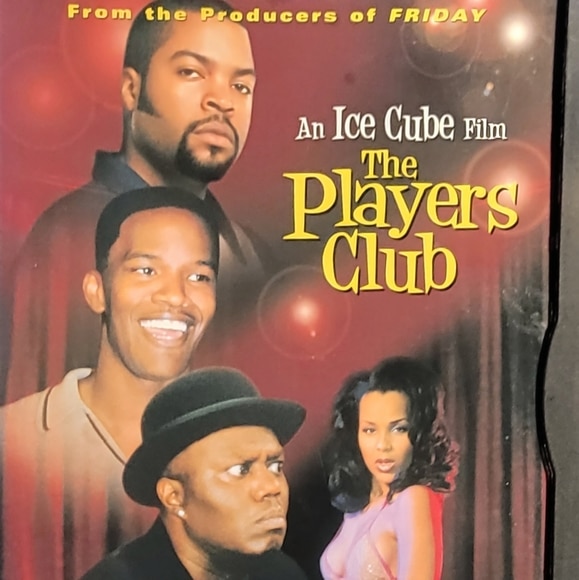 Rise to Stardom
After a slow start to the new millennium, Charlie picked up his career as an actor and tried himself as a writer – in 2002, he co-wrote and acted in "Paper Soldiers" as Johnson. The film featured Kevin Hart, Beanie Sigel, and Jay-Z, and is a comedy that follows a group of inexperienced criminals as they attempt a heist with hilariously chaotic results.
From 2003 to 2006, Charlie Murphy became widely recognized for his contributions to "Chappelle's Show", showcasing his comedic talents by portraying various characters in 14 episodes. His standout moments came in the "Charlie Murphy's True Hollywood Stories" sketches, in which he hilariously recounted encounters with celebrities such as Rick James and Prince. These sketches, known for their humor and memorable catchphrases, solidified his status as a comedic star and helped propel him to stardom.
Charlie Murphy's successful career continued with notable roles. In 2004, he appeared as Senator Larry Eldridge in "One on One". In 2005, he played Herb Clarke in "King's Ransom", starring Anthony Anderson in a comedy about a man faking his own kidnapping. He also portrayed Victor in "Roll Bounce", a film centered around roller skating and camaraderie, featuring stars such as Bow Wow, Chi McBride, Mike Epps, and Nick Cannon. In 2007, he featured as Andre in "Three Days to Vegas", a comedy-drama about friends seeking adventure.
Charlie Murphy lent his voice to Lloyd the Dog in "Norbit" (2007), a film he also wrote for, and starred his brother Eddie Murphy. Despite his success, the movie was nominated for a Golden Raspberry Award for Worst Screenplay. He played Hank in "Unearthed" the same year, which starred Emmanuelle Vaugier, Luke Goss, and Beau Garrett.
Charlie Murphy in Lottery Ticket (2010) pic.twitter.com/N7eQ9cPMBM

— Frame Found (@framefound) July 4, 2020
From 2010 to 2012, he featured as Frank Kingston in five episodes of the TV series "Are We There Yet?" alongside main stars Terry Crews, Essence Atkins, and Ice Cube.
In 2010, he played Semaj in "Lottery Ticket", a comedy revolving around a young man's adventures after winning the lottery. The film starred Bow Wow, Ice Cube, and Brandon T. Jackson.
In 2012, he took on the role of Cedric in "Moving Day", a film that humorously delved into the challenges of relocating to a new apartment, with Charlie in the lead role, accompanied by Will Sasso and Gabrielle Miller.
His presence extended to "Hawaii Five-0" in 2013, in which he appeared as Don McKinney alongside stars such as Alex O'Loughlin, Scott Caan, and Daniel Dae Kim.
From 2014 to 2015, he secured the main role as Vic in "Black Jesus", a series depicting the interactions of a modern-day Jesus figure with his community. The show starred Gerald 'Slink' Johnson, Charlie Murphy, and John Witherspoon.
In 2016, he appeared in "Meet the Blacks" as Key Flo, alongside main stars Mike Epps and Zulay Henao. The film is a comedy-horror parody centered around a family's misadventures when they move to Beverly Hills during the annual purge.
In 2017, he joined the TV series "Power" as Marshal Clyde Williams for five episodes. The show features main stars Omari Hardwick and Lela Loren and follows the intertwined lives of drug dealers, law enforcement, and those caught in between in the complex world of New York City's drug trade.
Additionally, he featured in "The Comedy Get Down" as himself, in a posthumous release that showcased his comedic prowess.
Net Worth
According to authoritative sources, Charlie Murphy's net worth was estimated at $2.5 million at the time of his death.
Personal Life, Marriage, Wife, Children, and Death
Charlie Murphy was married to Tisha Taylor Murphy from 1997 until her death from cervical cancer in December 2009. The couple had two children together, and Murphy fathered a child with another woman.
Tragically, Charlie Murphy died on 12 April 2017, from leukemia.