Who is Ines Rau?
Ines Rau is a French model, actress, and LGBTQ+ activist. She's best known for being the first openly transgender Playmate to appear in Playboy magazine, while she is also known for her short fling with French soccer player Kylian Mbappe.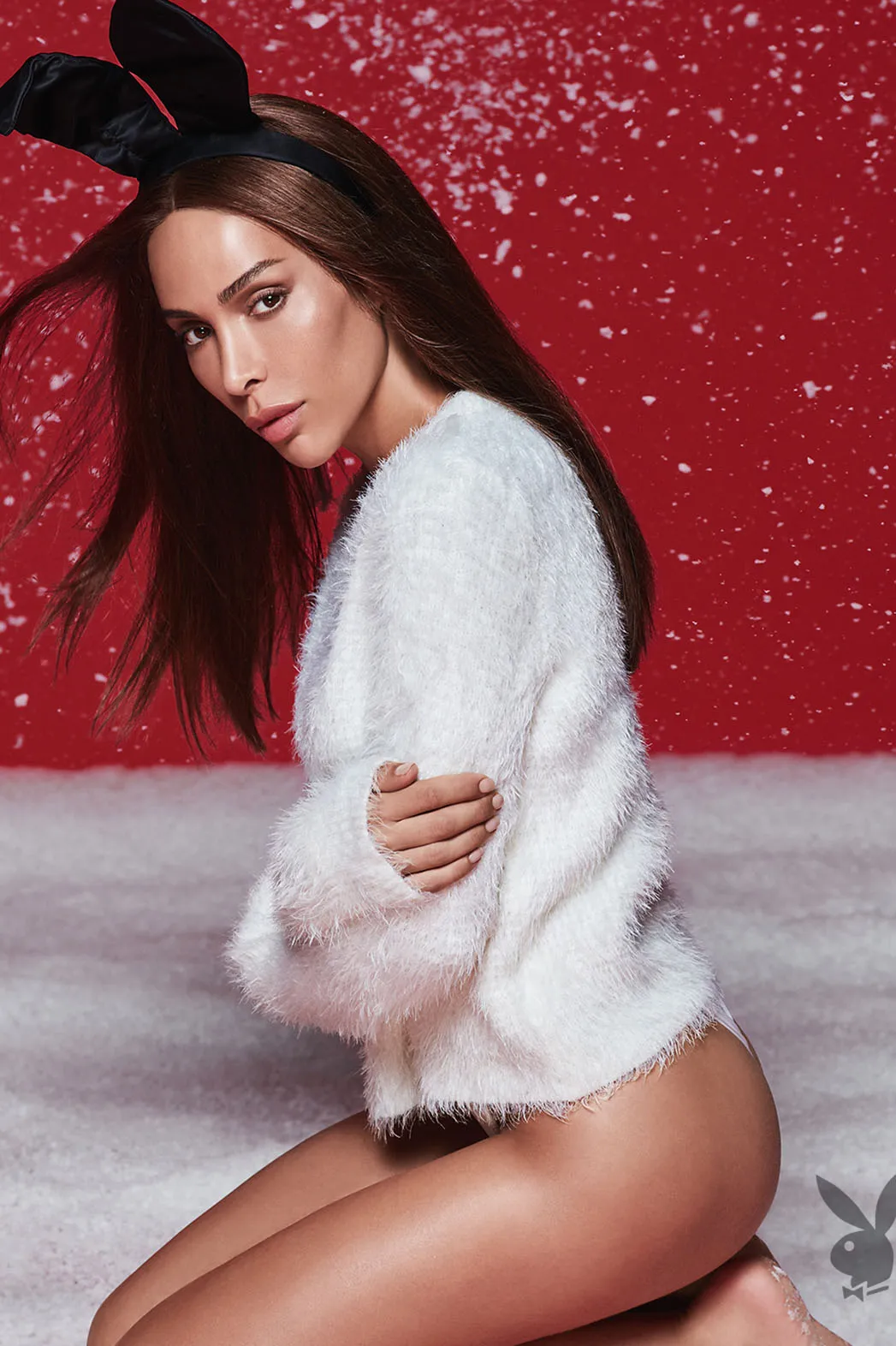 Wiki: Age, Childhood, and Education
Ines-Loan Rau was born on 18 March 1990 in Paris, France. She comes from a Muslim family, with her father being of Algerian descent and her mother of French Moroccan descent. Ines was assigned male at birth, but she felt a deep disconnect with her assigned gender and identified as female.
Inspired by the life story of English trans model Caroline "Tula" Cossey, Ines decided to undergo gender-affirming surgery at the age of 16 to transition from male to female. Her parents supported her decision and stood by her during this transformative period in her life.
After her surgery, Ines began living as a woman, but didn't publicly reveal her transgender identity until she was 24 years old.
Career and Stardom
Ines Rau has made significant strides in her career, breaking barriers and making history as an openly transgender woman in the fashion and entertainment industry. Her journey towards success began after turning 18 when she started dancing for DJs in the vibrant nightlife scene of Ibiza. During this time, she formed a friendship with renowned DJ and producer David Guetta, who would go on to become a prominent figure in her life.
In 2013 at the age of 23, Ines Rau posed nude alongside Tyson Beckford for a spread in OOB, a prestigious French luxury magazine. This decision came shortly after she came out as transgender, showing her willingness to embrace her true identity and share it with the world.
The following year, in May 2014, Ines graced the pages of Playboy magazine in their groundbreaking "A-Z issue." The spread, aptly titled "Evolution," aimed to promote and celebrate the growing acceptance of gender identities beyond the traditional male-female binary. By featuring Ines as a transgender woman, Playboy took a bold step towards inclusivity and representation.
In doing so, Ines Rau made history by becoming the second transgender woman to be featured in Playboy, following in the footsteps of Caroline "Tula" Cossey in 1981. However, what sets Ines apart is that she was the first transgender model to come out voluntarily for the magazine. In contrast, Caroline Cossey was outed against her will, and later reappeared in the publication in 1991. Ines' openness and willingness to share her truth marked a significant moment for transgender representation and acceptance in the mainstream media.
In the wake of her magazine appearances, Ines Rau's career soared to new heights. She received numerous modeling opportunities from prominent brands such as Nicole Miller, Alexis Bittar, and Barneys New York, solidifying her presence in the fashion industry. Her striking looks and captivating presence also caught the attention of Vogue Italia, in which she had the chance to showcase her talent and uniqueness.
The pinnacle of Ines' career came in October 2017, when son of Playboy founder Hugh Hefner, Cooper Hefner, made a groundbreaking announcement – Ines Rau was chosen to be the "Playmate of the Month" in Playboy's November/December 2017 issue. This landmark decision made her the first openly transgender woman to be featured as a Playmate in the magazine's storied history.
Cooper Hefner likened the significance of this choice to his father's groundbreaking decision to feature Jennifer Jackson, the first African-American model, as a Playmate in 1965. By featuring Ines, Playboy once again demonstrated its commitment to embracing diversity and challenging societal norms.
Ines Rau made history as our November Playmate. Here are a few of our favorite outtakes from her magazine pictorial. https://t.co/5ips76nkU3 pic.twitter.com/XvVRzrRIaf

— Playboy (@Playboy) October 31, 2017
Ines Rau and Kylian Mbappe Relationship Timeline
It all began with a flash of cameras at the prestigious Cannes Film Festival in May 2022 – Kylian Mbappe and Ines Rau were unexpectedly photographed together. Their presence sparked immediate interest, and the media was ablaze with rumors of a possible romance. Many speculated that this newfound connection marked the start of something special, especially since Kylian had ended his previous relationship with French actress Emma Smet just a few months prior.
As rumors of their possible relationship spread, Kylian and Ines did little to shy away from the public eye. The duo was spotted engaging in public displays of affection, igniting further speculation about their romance. Whether they were attending events, enjoying casual outings, or simply spending time together, their chemistry was evident for all to see. Moreover, their social media accounts added fuel to the fire, as they followed each other on Instagram, leading many to believe that they were indeed an item.
Despite the attention and the prying eyes of the media, Kylian Mbappe and Ines Rau maintained privacy. Both were known for their reluctance to discuss personal matters publicly; they kept the nature of their relationship a secret, skillfully evading any confirmation or denial of their rumored connection.
As their alleged love story continued to captivate the public's imagination, rumors of a possible split began to emerge. Reports surfaced several months after their initial appearance together, suggesting that Kylian and Ines had called it quits. However, the exact reason behind their rumored separation remained a closely guarded secret, as neither party offered any official statement regarding the matter.
While their relationship remained officially unconfirmed, the spotlight brought its share of challenges. Kylian, a talented soccer player adored by many, found himself facing homophobic abuse from a group of Argentina supporters during the 2022 FIFA World Cup in Qatar. The fans taunted him over his alleged relationship with Ines Rau, leading to public criticism and negative attention surrounding their bond.
Net Worth
According to authoritative sources, Ines Rau's net worth is estimated at $2 million, as of mid-2023.
Personal Life, Dating, Boyfriend, Sexuality, Single
When it comes to Ines's personal life, according to reports, Ines is interested only in males, and in addition to Mbappe, has dated model and actor Staiv Gentis.
Appearance and Body Measurements
Ines Rau has brown hair and brown eyes. She stands at the height of 5ft 10ins (1.78m), weighs approximately 135lbs (61kgs), with vital statistics of 34-24-34, bra size 40B.