Richard Kiel was an American actor, voiceover artist, and comedian who stood at a towering height of 7ft 2ins (2.18m). He is possibly best remembered for his portrayal of Jaws in the James Bond films "The Spy Who Loved Me" and "Moonraker."
A promotional still of Lois Chiles, Richard Kiel and Roger Moore for Moonraker (1979) #Bond #JamesBond
Photograph courtesy of @TTFilmz

Over 15,000 more stills await you HERE > https://t.co/pTgYy5AgPF pic.twitter.com/WfxXgc7G8b

— THUNDERBALLS 🔴 (@Thunderballs007) January 26, 2020
Age, Early Life, and Education Background
Richard Dawson Kiel was a native of Detroit, Michigan, who was born under the Virgo zodiac sign on 13 September 1939; the names of his parents and siblings remain unknown. His family relocated to Los Angeles, California, when he was nine. By the time he was 14 years old, Kiel had grown to 6ft 7ins (2m) tall.
Kiel was educated at Baldwin Park High School, California. Before he started pursuing an acting career, Kiel worked a couple of odd jobs to make ends meet – he was a nightclub bouncer, vacuum cleaner salesman, and cemetery plot salesman. Moreover, he had a part-time job as a night-school Mathematics teacher at the Burbank, California-based William B. Ogden Radio Operational School.
Interesting Facts
Kiel was originally selected to portray Hulk in the TV series "The Incredible Hulk." However, the casting director pointed out that although his height was perfect for the role, Kiel had an underdeveloped physique that did not look like that of Hulk at all – this saw him replaced by the American actor and former professional bodybuilder, Lou Ferrigno. In an interview, Kiel stated that he didn't mind being replaced for the part because Hulk's green makeup was hard to remove, and his sight was affected by the contact lenses that were used for the role.
Darth Vader (portrayed by David Prowse and voiced by James Earl Jones in "Star Wars") is one of the most recognizable villains of all time. Kiel was offered the role, but turned it down in favor of Jaws.
Kiel revealed that the metal teeth that he wore while playing Jaws were quite unpleasant, and that he could only wear them for a few minutes because they made him gag.
In the original script of the film "The Spy Who Loved Me," Jaws was meant to be eaten alive by a shark but the character had become so popular amongst the viewers that the film's creators changed the script to have him survive the shark attack.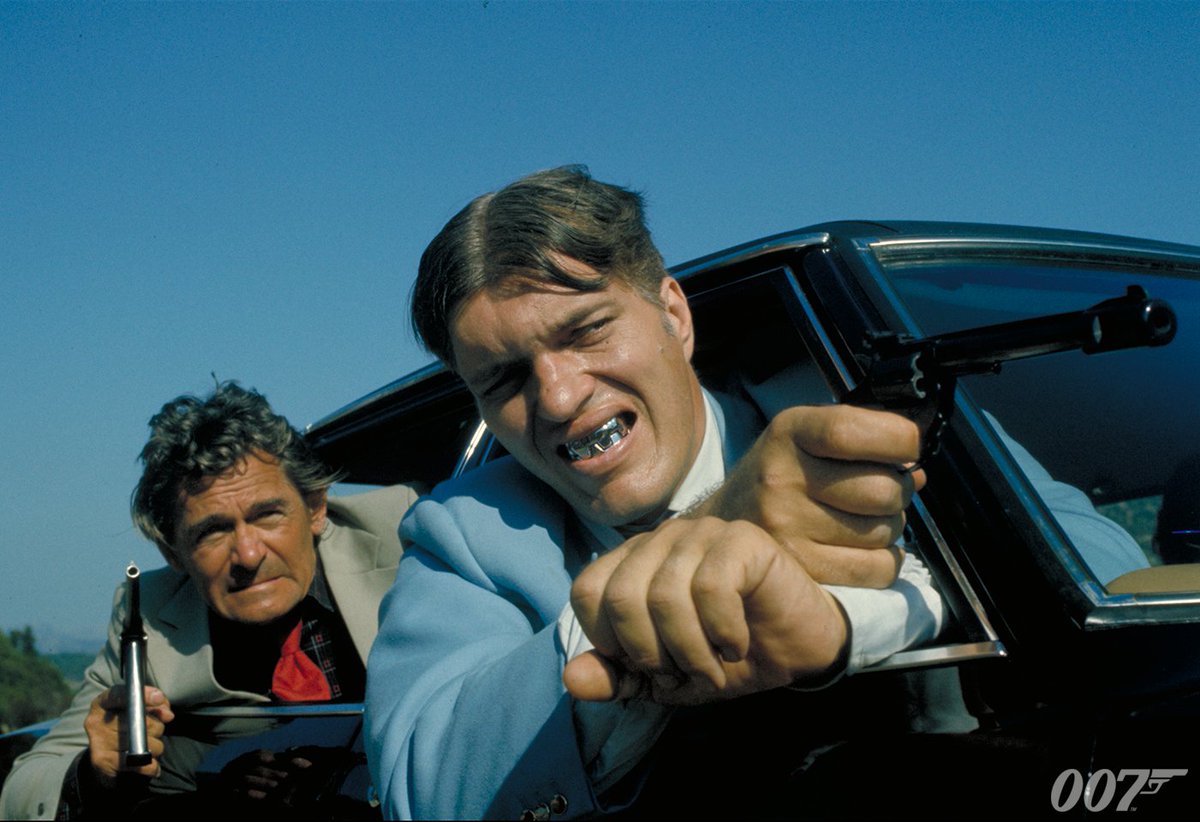 TV Appearances
Due to his size, Richard was often offered villain roles in TV series. He appeared in numerous shows throughout the '60s and '80s, including in an episode of the acclaimed sci-fi horror, "Twilight Zone," in which he played a nine-foot alien known as Kanamit in 1962. Kiel's notable TV appearances was in the NBC spy fiction series, "Man from U.N.C.L.E." in 1964 and 1965. Kiel also appeared in three episodes of the first season of the sci-fi Western series "The Wild Wild West" in which he portrayed Voltaire, a gigantic, mute, and lethal personal assistant of Dr. Miguelito Loveless (Michael Dunn) in 1966. He went on to appear in single episodes of various TV series, including "Kolchak: The Night Stalker" in 1974 and "Starsky & Hutch" in 1976. In 1975 and 1976, Kiel portrayed Moose Moran in 14 episodes of ABC's "Barbary Coast", and in 1980, he served as a panelist in five episodes of the NBC game show "Match Game."
Film Appearances
Kiel began appearing in films in the early '60s, and some of his earliest notable appearances were in 1962's horror, "Eegah," the 1963 sci-fi comedy "The Nutty Professor" – in which he assumed a non-speaking role – and the 1965 sci-fi movie "The Human Duplicators." In 1976, Kiel portrayed Reace in the comedy thriller movie "Silver Streak. The James Bond movie producers spotted Richard in the TV series "Barbary Coast", and thought that he was perfect for the role of Jaws. He was selected to portray the character in the 1977 spy film "The Spy Who Loved Me," which was the tenth installment of the "James Bond" film series. His spectacular portrayal of Jaws saw him reprise the role in the 1979 spy film "Moonraker", and for his performance, he was nominated for a Saturn Award for Best Supporting Actor.
1981 saw Kiel cast as Mr. Eddie, who was the 'best-dressed giant', alongside Ryan O'Neal in the sex comedy "So Fine." In 1991, he co-wrote, produced and starred in the drama "The Giant of Thunder Mountain", and in 1996, he played Mr. Larson in the sports comedy "Happy Gilmore." Before the century ended, Kiel was cast in the superhero comedy "Inspector Gadget."
He then took a break from films, and made a comeback in 2009 with a minor role in "The Awakened." In 2010, Kiel lent his voice to Vladimir in the Walt Disney Animations Studio computer-animated musical adventure comedy "Tangled", which was his last film role.
Other Works
Kiel portrayed Jaws in at least seven video games from 1997-2012. In 1997, he lent his voice in the first-person shooter video game "Golden Eye 007," which was followed by "James Bond 007" in the year that followed, and in the action-adventure video game "James Bond 007: Everything for Nothing" in 2004. His last video game was "007 Legends," which was developed and released by Eurocom and Activision respectively in October 2012.
In 2002, Kiel wrote the autobiography "Making It Big in The Movies," which is about his career, from his early stunt and prop work through his performances in hit TV series such as "The Man from U.N.C.L.E.," "The Twilight Zone," and "The Wild Wild West." Kiel co-wrote the historical book, "Kentucky Lion: The True Story of Cassius Clay," together with Pamela Wallace; the book was published in June 2007.
Personal Life
In 1960, Kiel married Faye Daniels, whom he first met at a dance club. Their union lasted for 13 years, ending with a divorce in 1973. In 1974, he exchanged vows with the publicity assistant Diane Rogers;  they welcomed four children together: a daughter named Jennifer Kiel and three sons – Christopher, Richard George, and Bennett Kiel. Their union lasted for four decades, ending with Kiel's death in 2014.
Death
Kiel passed away at the Fresno, California-based St. Agnes Medical Center three days before celebrating his 75th birthday, on 10 September 2014 at the age of 74, of a possible heart attack or acute myocardial infraction; it's reported that the Detroit native had coronary artery disease. He is survived by his four children and wife. His then-agent, Steven Stevens, remembered him as a 'giant actor, giant man, and a giant friend' in an interview with ABC News. He said that Kiel 'was very loyal as we had a thirty-five-year client and friend relationship … He was a wonderful husband and great father. Richard lived life to the fullest, and I will miss him. A show business giant has left the stage.'
Height, Weight, and Physical Appearance
Richard was of White ethnicity and had a set of dark brown eyes and hair of the same color. He stood 7ft 2ins (2.18m) tall, and weighed approximately 245lbs (111kgs). Kiel had grown that tall as a result of a rare hormonal condition known as acromegaly, which causes gigantism. He had been born with one of his eyes blind.
Net Worth
Kiel was a household name in the US, thanks to his successful acting career. He had accumulated a net worth of approximately $500,000 at the time of his death.