Who is Kathryn Morris?
American actress and singer Kathryn Morris was born under the zodiac sign Aquarius in Cincinnati, Ohio USA, on 28 January 1969. She has 57 acting credits, and is perhaps still best known for playing Lara Clarke in the critically acclaimed 2002 action crime mystery movie "Minority Report", which starred Colin Farrell and Tom Cruise, and was directed by Steven Spielberg. Set on futuristic Earth, the movie follows a special police unit which can predict the future, and arrest potential murderers before they kill someone, but one of the police officers has now been accused of a future murder. The film won 20 of its 111 award nominations, including an Oscar nomination for Best Sound Editing.
Kathryn's still active in the film industry, and is currently working on multiple upcoming projects.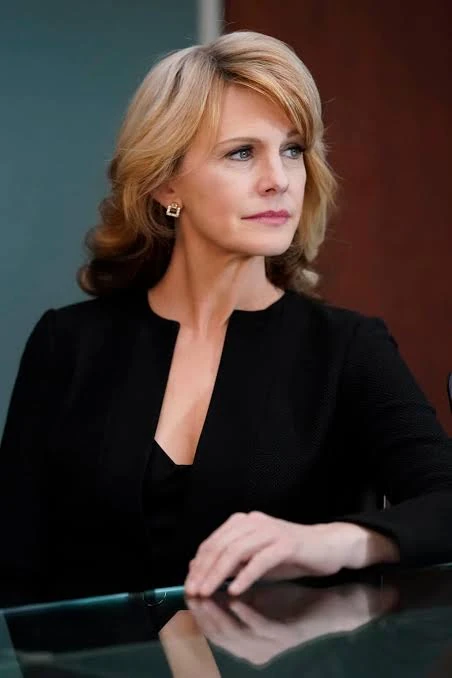 Education and early life
Kathryn was raised in Cincinnati alongside her five siblings, by their mother Joyce who was an insurance agent and father Stanley who was a Bible scholar.
The family began travelling the southern 'Bible Belt' when Kathryn was six years old, and they continued until she was 17; they travelled as the gospel group The Morris Code, with only two of Kathryn's siblings not having been members.
She fell in love with acting at a very early age and was 12 when she made her debut film appearance, playing Singing Contestant in the 1981 romantic comedy "Malibu Hot Summer", but Kathryn had no other roles in the following 10 years. She was attending a local high school, and was on her way to a small acting gig when she was hit by a car; Kathryn still made it to the gig and it was on this day that she knew she wanted to become a professional actress.
She matriculated in 1987, then enrolled at Northeastern Christian Junior College, but Kathryn transferred to Temple University a year later and graduated with a Bachelor's degree in theatre in 1991.
Roles in movies
In 1991, Kathryn appeared in both the drama "Long Road Home" and the musical comedy "Cool as Ice". The year 1994 saw her play Angela in the biographical sports drama "Rise and Walk: The Dennis Byrd Story".
Also in 1994, she played Monica Whitley in the popular crime drama "Death of a Cheerleader", which starred Tori Spelling and Kellie Martin, and was directed by William A. Graham. It follows the murder of beautiful cheerleader Stacy and the search for the culprit. The remainder of the '90s saw Kathryn appear in the 1995 crime comedy "W. E. I. R. D. World", the 1996 drama "The Prince", and the 1998 action "Inferno".
In 2001, she played Teenage Honey in the science fiction drama "A. I. Artificial Intelligence", which starred Jude Law and Haley Joel Osment, and was written and directed by Steven Spielberg. It follows a highly advanced robotic boy who wants to become 'real', and the film won 17 of its 89 award nominations, including Oscar nominations for Best Effects, Visual Effects and Best Music, Original Score. Some of Kathryn's following roles were in the 2002 drama "Role of a Lifetime", the 2003 action science fiction mystery "Paycheck" and the 2004 crime horror thriller "Mindhunters".
In 2007, she portrayed Joyce Kernan in the sports drama "Resurrecting the Champ", which starred Josh Hartnett and Samuel L. Jackson, and was directed by Rod Lurie. It follows a sports reporter who's rescued a homeless man, and has discovered that he's the legendary boxer 'Champ'; the film was nominated for two awards.
Kathryn's following notable performance was playing Olivia Morgan in the 2015 thriller "Roommate Wanted", which starred Spencer Grammer and Alexa PenaVega, and was directed by Rob Margolies. It follows two completely opposite roommates Dee and Janie, and the film won just a single award.
Some of Kathryn's most recent film roles have been in the 2017 romantic crime drama "You Get Me", the 2019 biographical comedy "The Dirt" and the 2023 mystery comedy "Hayseed".
Roles in TV series
Kathryn's debut TV series role was playing Zundro in the 1994 episode "Part I" of the war drama "Oldest Living Confederate Widow Tells All", and the same year saw her play Remy in the episode "Pilot" of the crime drama "Sweet Justice".
In 1997 and 1998, Kathryn portrayed Stinger in 22 episodes of the action "Pensacola: Wings of Gold", which starred James Brolin and Michael Trucco, and was created by Jacqueline Zambrano and William Blinn. It follows the lives of members of an elite marine force, and the series was nominated for a single award. The remainder of the '90s saw Kathryn appear in an episode of the action western "The Magnificent Seven", the action adventure "Xena: Warrior Princess" and the romantic drama "Providence".
From 2003 through 2010, she starred as Lilly Rush in all 156 episodes of the mystery drama "Cold Case", created by Meredith Stiehm, and which also starred Danny Pino and John Finn. It follows a detective as she's solving 'cold cases', and the series won 12 of the 39 awards for which it was nominated.
Kathryn's since appeared in only two TV series: she played Charlotte Burgess in three episodes of the 2016 action adventure "Colony", and Monica Shaw in 10 episodes of the 2018 science fiction thriller "Reverie".
Other credits
Kathryn wrote and sang the song "Running Away Again" in the 1981 movie "Malibu Hot Summer".
Some of her recent talk-show and game-show appearances have been in "Who Wants to Be a Millionaire", "Red Carpet Report" and "Today".
Love life and husband
Even though Kathryn prefers not to speak about her love life in public, we still know that she was once a married woman.
She and American actor Johnny Messner have kept the dates of their wedding and subsequent divorce hidden from the media's attention; he has 83 acting credits and is perhaps known best for his performances in the 2003 action thriller movie "Tears of the Sun" and the 2006 crime action film "Running Scared".
Kathryn gave birth to their twin sons Rocco McQueen and Jameson West on 21 August 2013, and the boys were three when they were both diagnosed with autism.
There are no other men whom Kathryn's perhaps been with, that we know about; she seems to be single as of September 2023, was once married to Johnny Messner and has twin sons with him.
Interesting facts and hobbies
Kathryn's followed by over 1,300 people on Instagram, but hasn't uploaded a single picture onto the network.
Travelling's one of her favorite hobbies; Kathryn's been to various countries around the world, and her favorite city to visit is Miami, Florida.
She's a philanthropist and mostly enjoys donating to animal shelters; her favorite animals are ostriches and horses.
Kathryn's still deeply religious and goes to church at least once a week, often with her family.
She likes to dance, and took lessons as a teenager.
One of Kathryn's favorite actresses is Reese Witherspoon, and some of her favorite movies include "Home Again", "The Good Lie" and "How Do You Know".
Appearance and net worth
Kathryn's age is 54. She has blue eyes and brown hair, weighs around 130lbs (60kgs) and is 5ft 7ins (1.7m) tall.
Kathryn's net worth's been estimated at over $4 million, as of September 2023.