Who is Matt Underwood?
Matthew is an American actor, perhaps best known for his role as Logan Reese in the popular Nickelodeon TV series "Zoey 101", in addition to several other notable roles he's had so far in his career.
What Happened to Matt Underwood?
In 2012, Matthew Underwood faced legal issues when he was charged with three misdemeanors, including contributing to the delinquency or dependency of a child, possession of a small amount of cannabis, and use or possession of drug paraphernalia. He pleaded no contest, and received 12 months probation with specific conditions, including attending a victim impact panel, undergoing random urinalysis, a substance abuse evaluation, and following recommended treatment.
There were instances of probation violations, including testing positive for marijuana and failing to complete a victim impact panel, but a judge dismissed a warrant for his arrest, and in January 2013 reinstated his probation.
In 2017, Underwood gained national attention for heroically rescuing a 4-month-old baby from a car accident in Port St. Lucie. He pulled the infant from the vehicle after it crashed into a tree, while the infant's parents were unconscious due to an apparent heroin overdose.
Matthew Underwood Wiki: Age, Childhood, and Education
Matthew Dillon Underwood was born on 23 April 1990, in Fort Pierce, Florida, USA, to parents Patricia and Jerry Wayne Underwood. He has a sister named Rebecca and two brothers, Joshua and Jacob. Matthew showed an early interest in performing, starting his journey in modeling as an infant, and entering the world of acting before his first birthday.
During his formative years, Matthew also developed a passion for sports, excelling in activities like wakeboarding, barefoot water skiing, kite surfing, and surfing. However, it was after he relocated to Los Angeles that he embarked on his professional entertainment career.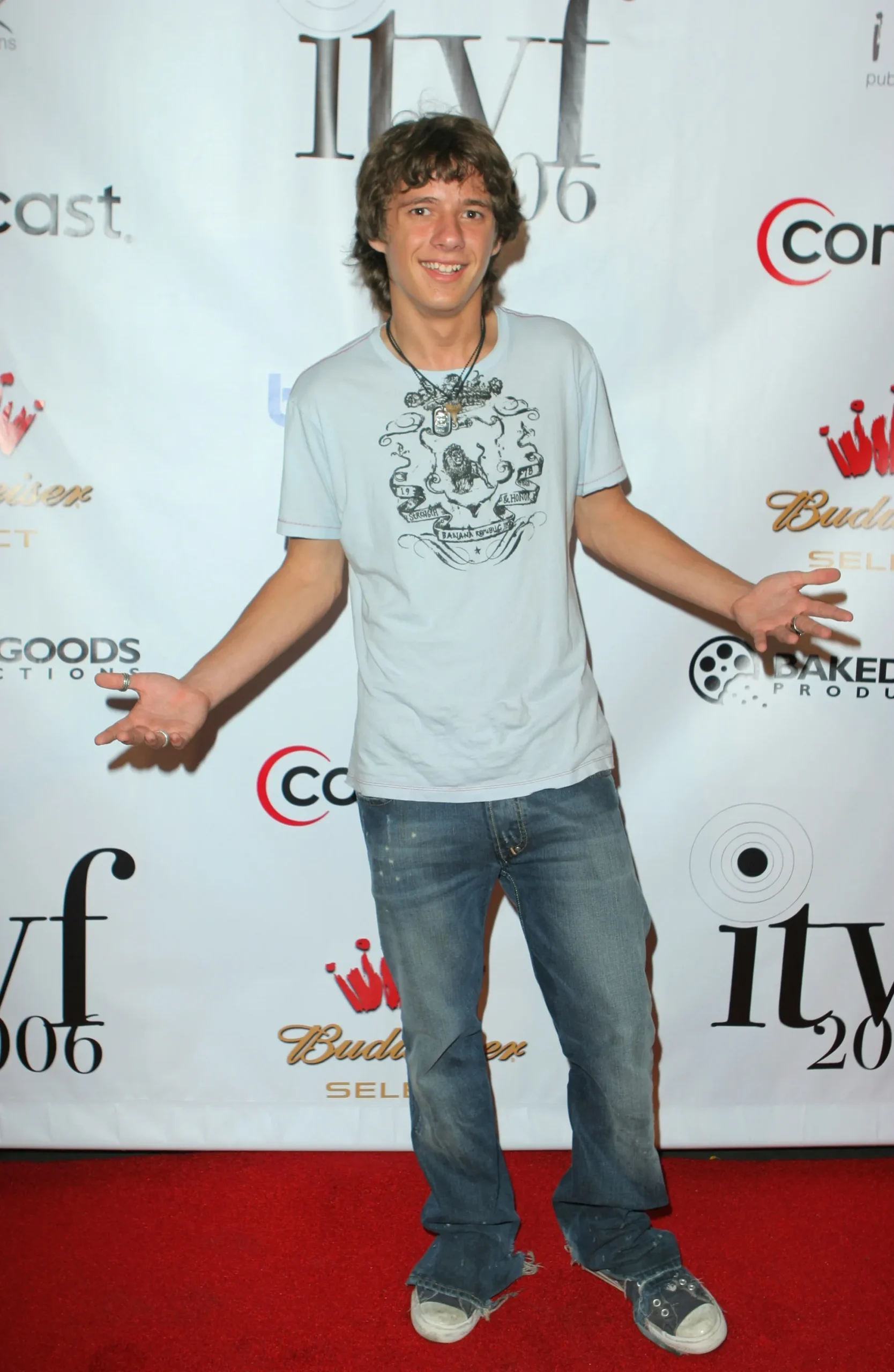 Matthew's journey began at the age of eight, when he received training for a competition in Orlando, Florida, where he displayed his talents to a broader audience. He continued to pursue his career in Miami, Florida, working with his agents at The Green Agency, appearing in commercials and television pilots, including "Kids Line", a youth-oriented news reporting program, and "E-Venture Kids", an educational program focusing on global cultures.
In addition to his acting pursuits, Matthew maintained a passion for extreme sports, consistently pushing his boundaries. This adventurous lifestyle continued as he explored activities including skydiving, windsurfing, rock climbing, and B.A.S.E. jumping.
Career Beginnings and Success with "Zoey 101"
Matthew Underwood made his acting debut in 2004, when he appeared as Bully in the TV series "Method & Red".
Matthew's career took off with his role as Logan Reese in the hit TV series "Zoey 101", which aired from 2005 to 2008. The show, created by Scott Fellows and Dan Schneider, played a pivotal role in propelling him to stardom, acting alongside co-stars such as Jamie Lynn Spears (Zoey Brooks), Christopher Massey (Michael Barret, Paul Butcher (Dustin Brooks), Erin Sanders (Quinn Pensky), Sean Flynn (Chase Matthews), and Victoria Justice.
The plot of "Zoey 101" centered around Zoey Brooks and her brother Dustin, who enrolled at Pacific Coast Academy (PCA), a private boarding school that admitted girls for the first time. The series followed their adventures, friendships, and the challenges of life at PCA, and achieved significant success, earning critical acclaim, a devoted fan base, and numerous awards and nominations.
Did you know that Matthew Underwood from 'Zoey 101' was originally offered the role of Troy Bolton in High School…

Posted by J-14 Magazine on Friday, May 3, 2019
Matt gained prominence on his own for the portrayal of Logan Reese, a confident and occasionally mischievous character, earning him a Young Artist Award nomination in the category for Best Performance in a TV Series (Comedy or Drama) – Supporting Young Actor.
Other Projects, Later Career
In 2006, Matthew Underwood lent his voice to the character Thatch in the TV movie "Casper's Scare School", while in 2007, Matthew provided the voice for the character Timid Kid in an episode of the highly acclaimed TV series "Avatar: The Last Airbender".
Underwood was part of the cast of the 2009 movie "Reality Horror Night", which featured a competition among top reality stars from various shows, all vying for a million-dollar prize in America's next Christmas reality show. As the contestants were voted off one by one, they faced a grim fate in a unique and suspenseful plot.
After a few run-ins with the law, and living out of the spotlight, Matthew returned to acting in 2017 with the lead in the film "The Magic Studio", which he also directed.
Underwood continued to build his acting portfolio with roles in several short films. In the 2019 short film "The Unicorn Sisters", Matthew played the role of Josh; the story revolves around three sisters who suddenly become orphans. The eldest sibling, Julia (played by Giuliana Van Ness), copes with their loss by turning to writing poems.
Additionally, he appeared in another short film entitled "The Alien" (2019), in which he played the role of Matthew.
Most recently, Matthew reprised his role as Logan in the 2023 production of "Zoey 102". This TV show follows the alumni of Pacific Coast Academy, including Zoey Brooks (Jamie Lynn Spears), as they come together for a wedding in the present day. The series offers fans a chance to catch up with the beloved characters from the original "Zoey 101" series, and explore their lives in a new chapter.
According to authoritative sources, Matthew Underwood's net worth is estimated at $1 million, as of mid-2023.
Personal Life, Married, Wife, Children, Single
When it comes to his personal life, Matthew is very secretive about it. According to reports, from 2008 to 2010 Matthew was dating Erin Sanders. He's currently single and focused on his career.
Appearance and Body Measurements
Matthew Underwood has light brown hair and brown eyes. He stands at a height of 5ft 7ins (1.7m), weighs approximately 130lbs (59kgs) with vital statistics of 38-34-13.