Benny Hill was a famous English actor, comedian, writer, and singer, who is possibly best remembered for his TV program "The Benny Hill Show."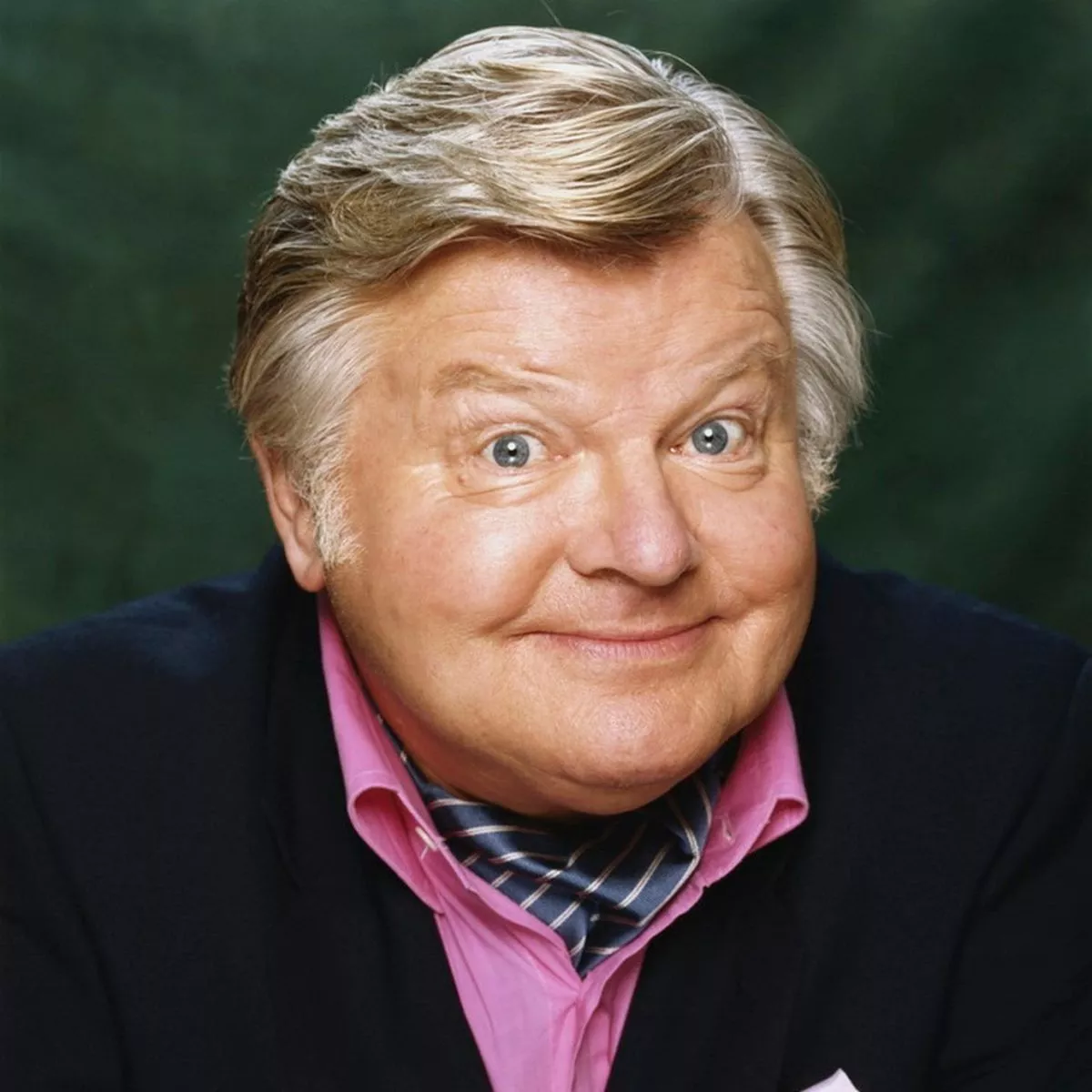 Age, Early Life, and Education Background
Benny was born Alfred Hawthorne Hill under the Aquarius zodiac sign on 21 January 1924, in Southampton, Hampshire, England, to Helen and her husband Alfred Hill, who was a surgical appliance store manager and a circus clown. His paternal grandfather, Henry Hill, was also a circus clown. Benny was brought up alongside two siblings.
Benny attended the Southampton-based Taunton's School which, formerly known as Richard Taunton Sixth Form College. He worked as a bridge operator, milkman, driver and drummer after the completion of his studies. And was thereafter hired by a touring revue to work as an assistant stage manager. In 1942, he was drafted into the British Army and was trained in the Royal Electrical and Mechanical Engineers; he served as a Normandy-based mechanic, searchlight operator, and truck driver. Before the end of World War II, the late comedian was transferred to the Army's division of British Forces Broadcasting Service (BFBS) Live Events (formerly called Combined Services Entertainment (CSE) until March 2020.
Facts
Hill took his nickname 'Benny' from the late American entertainer, Jack Benny, who was his favorite comedian.
The late comedian is remembered for his frugality. Despite being very successful and wealthy, he never owned a car. He rented a two-room apartment in Queen's Gate, London, where he lived for 26 years. According to one of Hill's obituaries, the Southampton native once refused to restore a leaky roof in his parents' house because it was 'way too costly.'
Hill was good friends with the late American TV host, producer, comedian and writer Johnny Carson, who often invited him to appear in "The Tonight Show Starring Johnny Carson" in Burbank, California, but declined all the invitations, allegedly because of the long distance.
He was also good friends with the TV and radio host, Adam Carolla, and the late legendary musician, Michael Jackson.
It is reported that Benny was buried along with his gold jewelry, which prompted grave robbers to dig-up his grave and break open his coffin in an attempt to steal the jewelry. His casket was later reburied with a concrete slab over it.
Benny was a Francophile (a person with a strong affinity towards the French language, history, literature, cuisine, etc.). He often toured France, and spoke fluent French, Spanish, Italian, and German.
Career Beginnings
After Benny was discharged from the British Army, he landed a job as a radio performer – he made his debut in the BBC Radio variety show, "Variety Bandbox" in October 1947. In 1950, he made his first TV appearance in the show "Hi There." Benny appeared in five feature films including "Who Done It?" in 1956, "Those Magnificent Men in Their Flying Machines" in 1965, and "The Italian Job" in 1969. He also recorded various comic songs including "Pepys' Diary" in 1961 and "Harvest of Love" in 1963. For his comic song "Ernie (The Fastest Milkman in the West)", Hill scooped a British Academy of Songwriters, Composers, and Authors' Ivor Novello Award.
Rise to Prominence and "The Benny Hill Show"
"The Benny Hill Show" began airing on BBC on 15 January 1955, and later on ATV and ITV from 1957-1960 and Thames Television in 1969. Its humor relied on parody, slapstick and innuendo, and showcased Benny's talent as a creative writer and a comic impressionist and performer. The comic show had various recurring contributors, including Jeremy Hawk, Patricia Hayes, Ronnie Brody and Peter Vernon. The production of "The Benny Hill Show" ended in 1989.
In an episode about Benny in the documentary TV series "Living Famously," it was revealed that Benny's show was canceled because it cost a lot of money to produce, and its audience was going down. Thames Television's English Director, John Howard Davies, stated that the show was also canceled because Benny was looking 'a little tired' to continue working on it. In 1991, Benny began working on the TV series "Benny Hill's World Tour," which entertained audiences around the world with his sketches.
Hill was featured in the 1985 videogame "Benny Hill's Madcap Chase", and in the year that followed, he was seen in the music video for the song "Anything She Does" by the rock band, "Genesis."
How do you take care of YOUR houseplant? 🪴

Know anyone like this? 😂

For more classic comedy, be sure to follow us here at the OFFICIAL #BennyHill Twitter: @TheBennyHill pic.twitter.com/B9RMkFw5Mq

— Benny Hill (@TheBennyHill) January 28, 2022
Awards and Nominations
Out of the four Awards he was nominated for, Hill won one. In 1972, he scooped a BAFTA TV Award for Best Script for his works in "The Benny Hill Show" and was nominated for the same award – in the category of Best Light Entertainment Performance – for his performance in the same show. Benny was a two-time nominee for joint Primetime Emmy Awards for his performance in "The Benny Hill Show."
Personal Life
Benny never married and had no children. It's reported that he proposed to two women, who turned his proposals down. After his death, the Australian actress, Annette Andre, claimed that she was one of the women he'd proposed to in the early '60s. There were allegations that Benny was gay, but he denied all of them.
Death
Hill succumbed to a heart attack caused by coronary thrombosis – a blood clot in the coronary artery – on 20 April 1992. The comedian was alone, watching television when he passed on aged 68. His body was discovered two days after his death by Dennis Kirkland, who was his producer. Two months before his death, Benny suffered a mild heart attack but refused to go for cardiac bypass surgery. He had also been diagnosed with acute kidney failure, but had also refused to go for kidney dialysis. The late comedian was laid to rest in the Southampton-based Hollybrook Cemetery. Various celebrities including Burt Reynolds, John Mortimer and Mickey Rooney expressed their appreciation of Benny's humor and works after his death. David John Taylor of "The Independent" online newspaper named him the third most influential British comedian (20th century) after Stan Laurel and Charlie Chaplin.
Height, Weight, and Physical Appearance
Hill was of White ethnicity and had a set of blue eyes and blonde hair. He stood 5ft 10ins (1.78m) tall and weighed approximately 150lbs (68kgs).
Net Worth
Benny had accumulated a good sum from his career in the showbiz industry; he was worth approximately $15 million at the time of his death. Hill's estate was worth around $12.7 million (£10 million). In his will, the comedian had left the estate to his mother and father, who had died several years before. His estranged sister and brother were next in line, but they had also passed away, and as a result, the estate was equally divided among his seven nephews and nieces.