Who is Kelly Lynch?
Kelly is an American actress and model, who gained fame for her role in the film "Drugstore Cowboy" (1989), which earned her critical acclaim. Over the year, she's appeared in a variety films, including "Road House" (1989), "Curly Sue" (1991), and "Charlie's Angels" (2000). In addition to her film career, Kelly has also worked on several television series. Despite her diverse range of roles, she often stands out for her tall stature, striking looks, ans well as her memorable performances.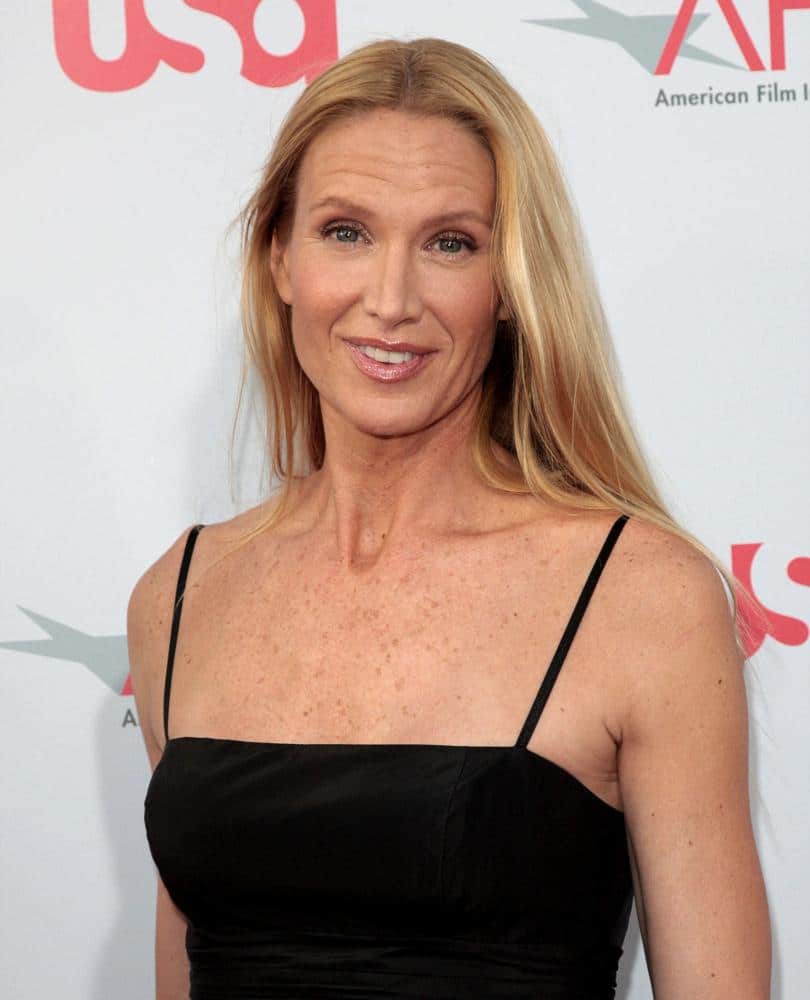 Early life and education
Kelly was born on 31 January 1959, in Golden Valley, Minnesota. Her father Robert was a successful restaurateur, while her mother, Barbara, was a professional dances. As a child, Kelly exhibited a curious nature, often drawn to artistic endeavors. She began acting at the age of four, and received training at the prestigious Guthrie Theater in Minneapolis.
After matriculating high school, Kelly moved to New York City, where she studied drama with Marilyn Fried and Sanford Meisner. However, landing roles proved to be difficult in the beginning, and Kelly briefly worked as a flight attendant.
Modeling career
While still working as a stewardess, Kelly was discovered by a modeling agent, and soon signed a $250,000 per-year contract with the Elite modeling agency. Her tall stature, combined with her captivating beauty, made her a sought-after model in the 1980s. Kelly worked with some of the top designers and brands, such as Dolce & Gabbana and Tommy Hilfinger, making her presence felt in major fashion capitals around the world.
Movies and TV series
Parallel to her modeling work, Kelly continued auditioning for film roles, hoping to fulfill her lifelong passion for acting. She made her TV series debut in an episode of the crime action series "The Equalizer" in 1986, followed by minor roles in shows "The Hitchhiker" and "Miami Vice".
Kelly's first feature film role was in the 1988 drama "Bright Lights, Big City", which starred Michael J. Fox, Kiefer Sutherland and Phoebe Cates, however, it was her lead role in the 1989 drama "Drugstore Cowboy" that earned her widespread recognition. Directed by Gus Van Sant, the film is set in Portland, Oregon in the early 1970s, and follows a group of drug addicts who rob pharmacies to fulfill their habit. The film earned critical acclaim for its gritty portrayal of a marginalized group, while the critics also noted standout performances of the main cast.
In the same year, Kelly starred opposite Patrick Swayze in the action thriller film "Road House", directed by Rowdy Herrington. Initially receiving mixed reviews from the critics, the movie has since gained a cult following, due to its blend of machismo, memorable quotes, intense fight scenes, and the larger-than-life characters that populate its universe. Kelly's portrayal of Doc Clay, Swayze's love interest, added a touch of sophistication to an otherwise macho film, and further showcased her acting range.
Another notable early role for Kelly was in the 1991 comedy-drama "Curly Sue", in which she played the role of Grey Ellison, a kind-hearted lawyer who finds herself becoming the guardian of a young, street-smart girl.
In the following years, Kelly continued appearing in independent projects such as "The Beans of Egypt, Maine" (1994), "Cold Around the Heart" (1997), and "Homegrown" (1998).
On a different note, in 2000, Kelly starred in the action-comedy "Charlie's Angels", loosely based on the eponymous TV series, directed by McG. The film revolves around three highly trained private investigators—Natalie (Cameron Diaz), Dylan (Drew Barrymore), and Alex (Lucy Liu)—who work for a mysterious and unseen millionaire named Charlie. The trio takes on a case to locate a kidnapped tech magnate, and retrieve stolen voice-identification software that could pose a global threat if fallen into the wrong hands. In the movie, Kelly plays Vivian Wood, a key antagonist in the film, an associate of the kidnapped tech mogul Eric Knox, and as the story unfolds, her deeper involvements and ulterior motives become apparent. While the movie might not have been a critical darling, it undoubtedly found favor with audiences, leading to a 2003 sequel, "Charlie's Angels: Full Throttle".
In 2005, Kelly starred alongside Adrien Brody, Keira Knightley and Daniel Craig, in the critically-acclaimed mystery drama "The Jacket". Directed by John Maybory, the film follows a Gulf War veteran wrongly sent to a mental institution, where he's subjected to torturous methods.
In the 2000s, Kelly also began taking on more TV roles, such as in the Showtime romantic drama "The L Word" (2004-2009), about the lives and relationships of a group of LGBTQ+ women living in Los Angeles, California. In 2010 and 2011, Kelly had a recurring role as Laurel Copper in the teen drama series "90210", a spin-off from the 90s TV show "Beverly Hills, 90210".
In 2010, she played a supporting role in Gregg Araki's comedy film "Kaboom", which starred Thomas Dekker, Kaley Bennett, and Chris Zylka.
From 2012 through 2013, Kelly played the role Meg Bannock in the crime drama series "Magic City", set against the backdrop of Miami in the late 1950s to the early 1960s—a period when the city was undergoing significant social and political changes. The show captures the glamour and intrigue of Miami Beach post-World War II, with its luxurious hotels, influential mob ties, and the shadow of the Cuban Revolution looming. Although it ran for only two seasons, it earned critical acclaim, with Kelly's performance noted as a standout.
In the following years, Kelly appeared in a number of movies, including "Glass Chin" (2014), "Rock the Kasbah" (2015), and "Kepler's Dream" (2016).
In 2017, she joined the cast of "Mr. Mercedes" a crime drama series based on Stephen King's novel of the same name, which revolves around a retired detective haunted by a series of unsolved cases, and the dangerous individual responsible for them.
More recently, in 2020, Kelly made an appearance in the A42 romantic comedy "On the Rocks", starring Rashida Jones and Bill Murray, and in 2023, she guest starred in an episode of the sitcom "Physical", starring Rose Byrne as a 1980s housewife who becomes obsessed with aerobics.
Love life and relationships
While Kelly's professional life always found itself in the limelight, her personal life has been relatively private. She married producer and writer Mitch Glazer in 1992; their bond wasn't just restricted to their personal life, as they also collaborated on several projects, combining their creative energies. Kelly and Mitch are known as one of the enduring couples in Hollywood, but little is known about their lives behind the scenes.
The couple doesn't have children together, but have co-parented Kelly's daughter, Shane, born in 1985 from a previous relationship.
In 2014, the media reported that they purchased the iconic Oyler House in the desert town of Lone Pine, California, which was the subject of a 2014 documentary showing its history and architectural significance.
24 yrs ago today I married Mitch Glazer the best man I've ever known & the love of my life. How did I get so lucky? pic.twitter.com/QDcel3ckxA

— Kelly Lynch (@kellylynch) December 7, 2016
Hobbies and interesting facts
Away from the glitz and glamour of Hollywood, Kelly has a myriad of interests that keep her engaged. An avid reader, she often finds solace in the world of literature. Kelly also has a penchant for traveling, exploring diverse cultures and landscapes.
Kelly also has a keen interest in holistic health and wellness. Over the years, she has immersed herself in learning about alternative therapies and holistic approaches to health, often advocating for their benefits.
An anecdote often linked with Kelly is that she rejected Sharon Stone's role in the 1992 film "Basic Instinct", because she found it to be 'too goofy'.
Net worth
Kelly's successful career, spanning over decades in both modeling and acting, has undoubtedly amassed her significant wealth. As of September 2023, Kelly's net worth is estimated to be around $20 million – her investments, endorsements, and continuous work in the entertainment industry have contributed to her financial success.