• Tuesday Weld is an American actress best known for films like "Play It As It Lays", "Looking For Mr. Goodbar", "The Winter Of Our Discontent", and "Once Upon A Time In America".
• She was a child model and began her acting career in 1956.
• She won a Golden Globe Award for Most Promising Newcomer in 1960 and was nominated for an Academy Award and a BAFTA Award in the 1980s.
• She has an estimated net worth of $5 million and owns a home in the Hollywood Hills.
• She has been married three times and had relationships with multiple famous figures.

Known for movies
Short Info
| | |
| --- | --- |
| Spouse | Pinchas Zukerman, Dudley Moore, Claude Harz |
| Mark | Curvaceous figure |
| Fact | Graduated from Hollywood Professional School in 1960 and was the class valedictorian. |
| Payments | Earned $350 per week from Rally 'Round the Flag, Boys! (1958) |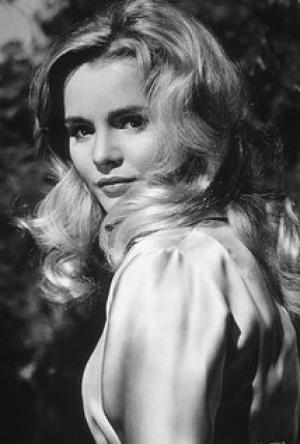 What is actress Tuesday Weld doing now?
Tuesday Weld, one of the most popular actresses in the American film industry, currently lives in her home in the Hollywood Hills, Los Angeles, California. After retirement from acting in 2001, Tuesday has remained out of the media spotlight, though there were a lot of rumors that she suffers from bipolar disorder and that her daughter takes care of her. However, these rumors have not been confirmed, so we hope that she enjoys her life.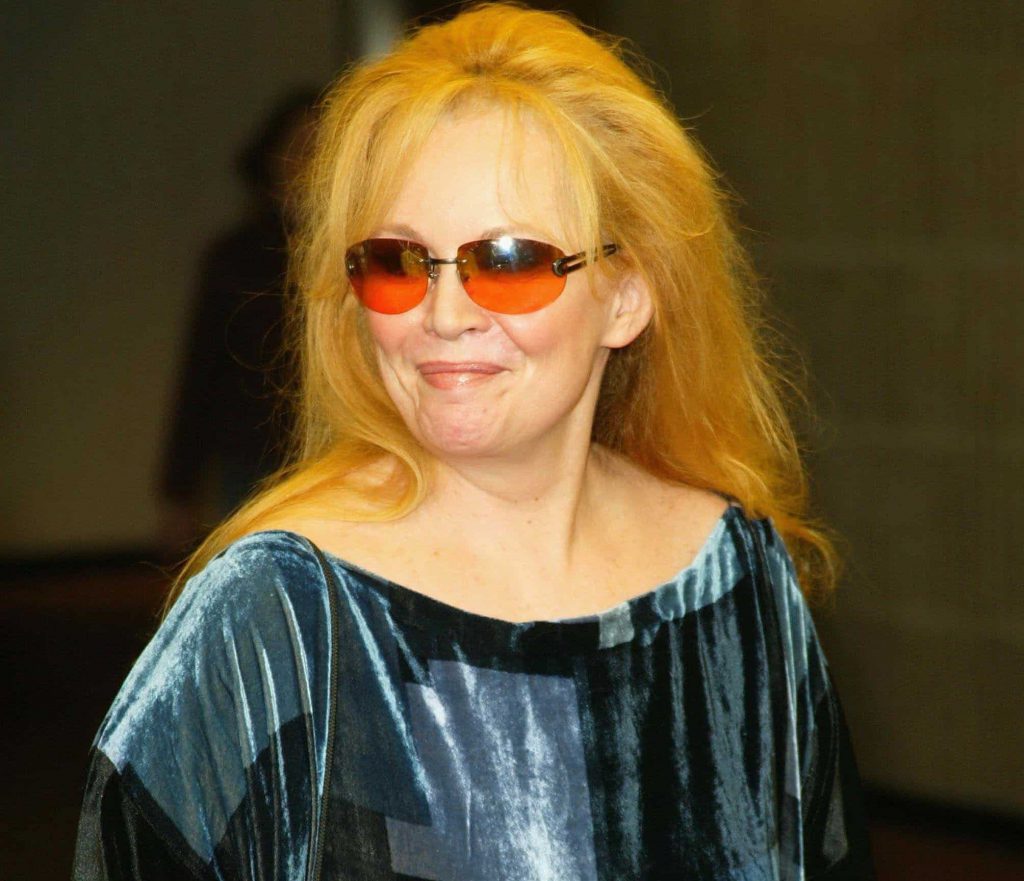 Who is Tuesday Weld?
Susan Ker Weld, better known in the media as Tuesday Weld, was born on the 27th August 1943, in New York City, USA, and is an actress, probably best recognized for starring in the role of Maria Wyeth Lang in the comedy-drama film "Play It As It Lays" (1972), playing Katherine in the romantic drama film "Looking For Mr. Goodbar" (1977), portraying Margie Young-Hunt in the TV drama film "The Winter Of Our Discontent" (1983), and as Carol in the crime drama film "Once Upon A Time In America" (1984).
Early Life, Education and Name Change
When it comes to her early life, Tuesday spent her childhood in New York City, where she was raised by her father, Lathrop Motley Weld, who was known for being a member of the Weld family, and her mother, Yosene Balfour Ker, the daughter of artist William Balfour Ker. She had a brother named David Balfour Weld, and a sister named Sarah King Weld. In 1960, she graduated from Hollywood Professional School. Regarding her name, in 1959 she decided to legally change it to Tuesday Weld, which represents an extended version of her childhood nickname 'Tu Tu'.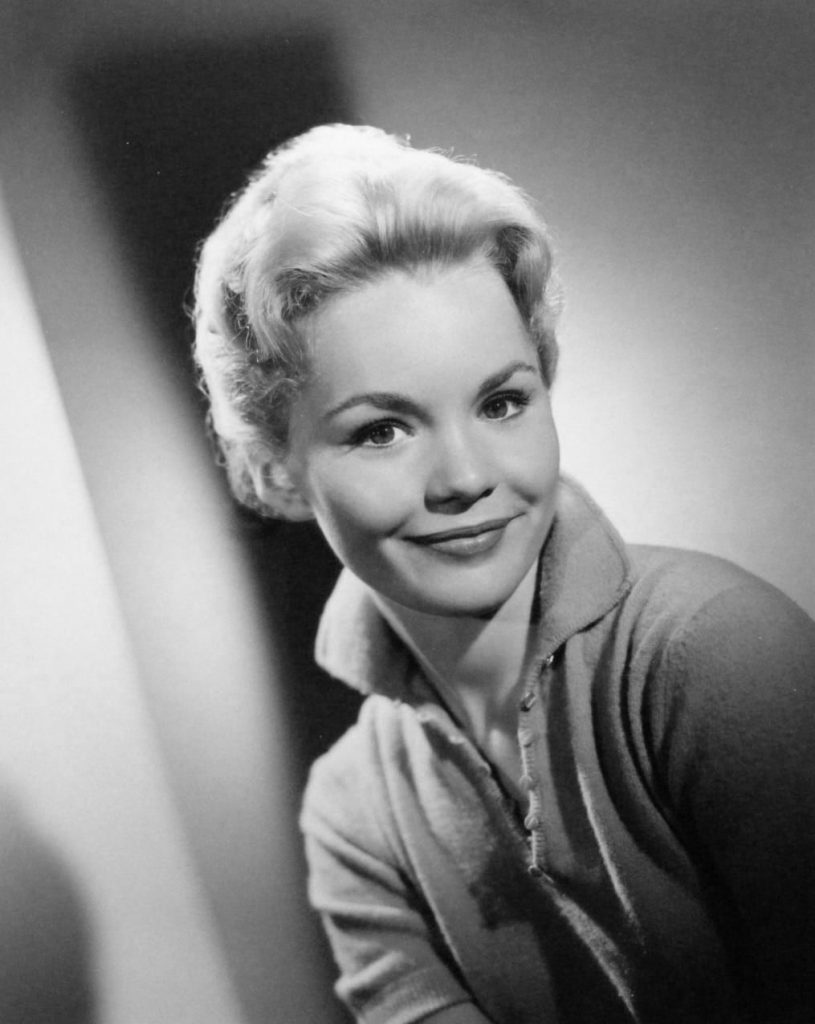 Modeling Career
Tuesday's father passed away when she was four-years-old, after which her family was left without money, so her mother was forced to put little Tuesday to work as a child model; as the youngest member of their family, she became their support. Her modeling career was quite successful, as she posed for various campaigns and mail-order catalogs. Unfortunately, the high load of responsibility led to her having a nervous breakdown, after which she became an alcoholic, and had relationships with older men, all of which led to a suicide attempt when she was only 12 years old.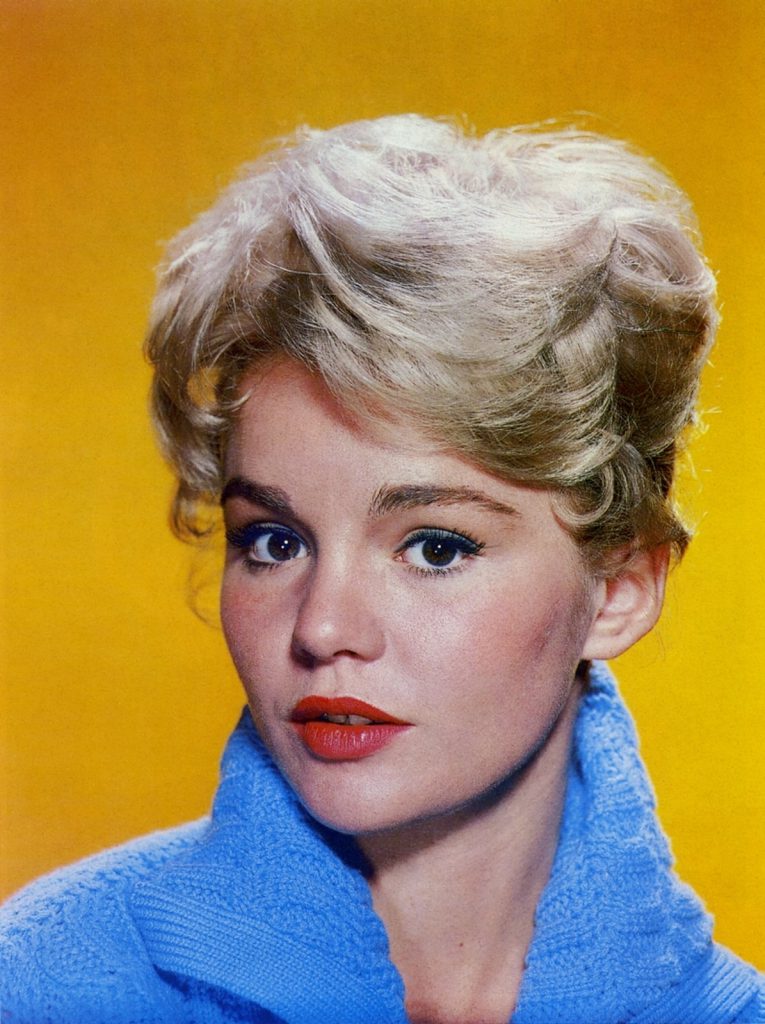 Acting Career Beginnings
After a very difficult period of her life, Tuesday became interested in acting, so her mother helped her to secure an agent. She soon made her debut appearance in the Alfred Hitchcock crime drama film entitled "The Wrong Man" (1956), which was followed by her portrayal of Dori in the musical drama film "Rock Rock Rock!" (1956), starring with such singers as Chuck Berry, Johnny Burnette and Frankie Lymon, which marked the beginning of an increase of her popularity, and net worth.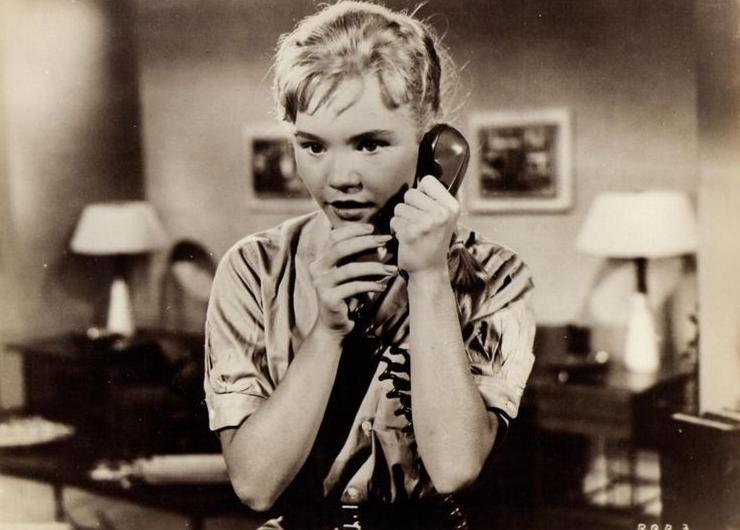 Her Breakthrough
In 1958 came Tuesday's breakthrough role when she starred in the comedy "Rally Round The Flag, Boys!" (1958) next to Paul Newman and Joanne Woodward, leading her to be spotted by executives at Twentieth Century-Fox who offered her a long term contract, and a big opportunity to portray Thalia Menninger in the CBS series entitled "The Many Loves Of Dobie Gills" (1959-1962), earning the then considerabale amount of  $35,000 annually. The role increased her popularity enormously, as well as her net worth, and thanks to her performance, Tuesday became a co-winner of the Golden Globe Award in the Most Promising Newcomer category.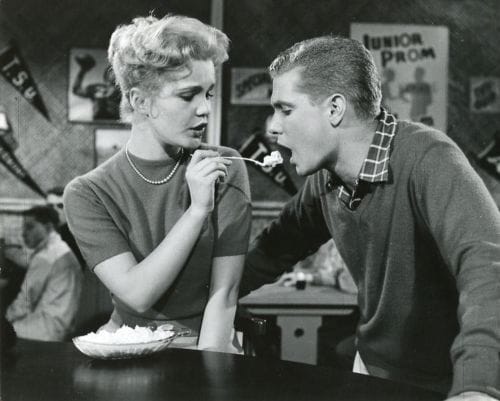 The late 1950s
In 1959 she was cast as Dorothy Nichols, the daughter of Danny Kaye in the semi-biographical film "The Five Pennies", starring Danny Kaye, Barbara Bel Geddes and Louis Armstrong, after which she landed the role of Vangie Harper in the 1960 comedy "The Private Lives Of Adam And Eve". During the same year, Tuesday became even busier, featuring as Anne Gregor in the drama "Because They're Young", playing Jody in the comedy "Sex Kittens Go To College" and portraying Joy Elder in the musical comedy film "High Time", adding a considerable amount to her net worth. Furthermore, during the late 1950s, she also guest-starred in such TV series as "The Adventures Of Ozzie And Harriet", "77 Sunset Strip" and "Zane Grey Theater", among several others.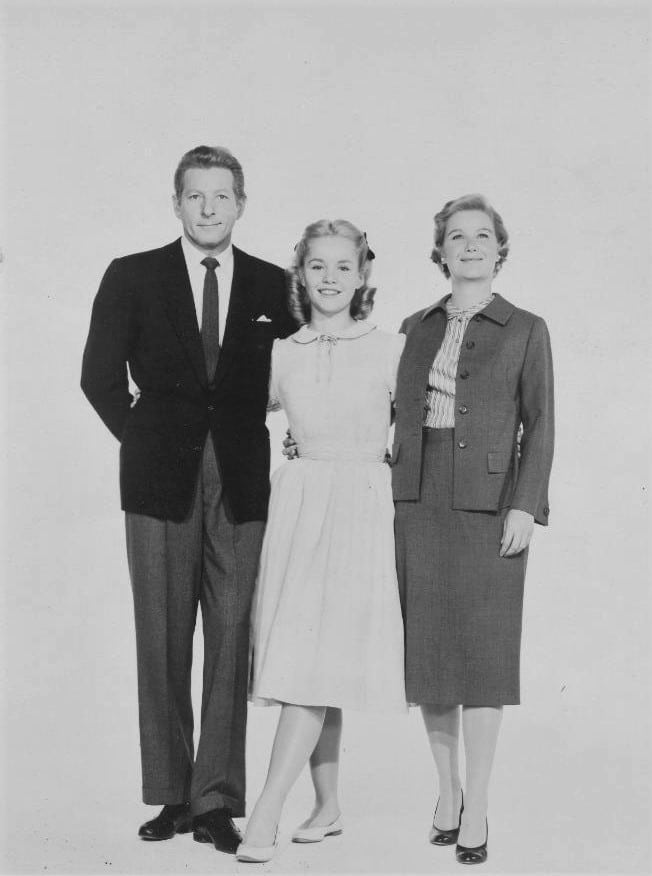 The early 1960s
In the beginning of the 1960s, Tuesday continued to line up successes, becoming one of the Hollywood queens of teen. She landed the roles of Selena in the drama film "Return To Peyton Place", and Noreen Braxton in the musical drama film "Wild In The Country" alongside Elvis Presley, both in 1961. In the following year she featured as Libby in the comedy "Bachelor Flat", directed by Frank Tashlin, after which she turned down the role of Lolita in the film of the same name by Stanley Kubrick, so her next major role came in 1963, when she was cast as Bobby Jo Pepperdine in Ralph Nelson's romantic comedy-drama "Soldier In The Rain", next to Steve McQueen and Jackie Gleason.
Rise to Stardom
Although she appeared in a number of major and lead roles, Tuesday didn't achieve stardom until 1965, when she portrayed JoJo Holcomb in the comedy "I'll Take Sweden," and Christian in the drama "The Cincinnati Kid", both of which contributed a lot to her fortune. By the end of the decade, Tuesday also appeared in the role of Barbara Ann Greene in the 1966 romantic comedy film "Lord Love A Duck", featured as Sue Ann Stepanek in the comedy crime "Pretty Poison" (1968) which became a cult success, and played Alma McCain in the drama "I Walk The Line" in 1970, opposite
Gregory Peck
. In the same period, she also turned down the role of Bonnie in the film "Bonnie And Clyde" (1967).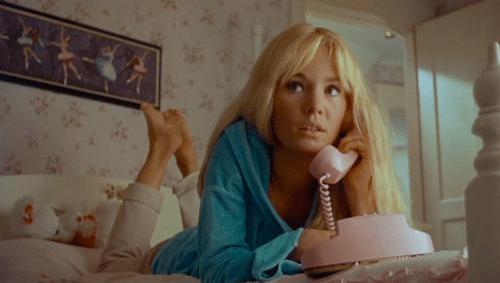 The 1970s
In 1971, Tuesday starred as Susan/Noah in the drama "A Safe Place", and then appeared in the role of Maria Wyeth Lang in the comedy-drama film "Play It As It Lays" (1972) along with Anthony Perkins and Tammy Grimes, which earned her a nomination for a Golden Globe Award for Best Actress – Motion Picture Drama. Concurrently  she was performing on television, getting the role of Vicky in the ABC thriller film "Reflections Of Murder" (1974), and playing Zelda Fitzgerald in the TV film about F. Scott Fitzgerald's screenwriting career, entitled "F. Scott Fitzgerald In Hollywood" (1975), directed by Anthony Page. In 1977, Tuesday was cast as Katherine in the romantic drama film "Looking For Mr. Goodbar", winning an Academy Award nomination in the Best Supporting Actress category, after which she landed the roles of Doris Winters in Robert Butler's TV drama thriller film "A Question Of Guilt", and Marge Converse in the action crime drama film "Who'll Stop the Rain", both in 1978. Two years later, she featured as Lillie Lloyd McCann in the TV drama "Mother And Daughter: The Loving War" and as Kate in Bill Persky's comedy "Serial".
The 1980s
In the beginning of the next decade, Tuesday landed the role of Holly Richardson in the TV drama "Madame X", starred as Gloria Travalian in the romantic comedy "Author! Author!" (1982) alongside Al Pacino and Dyan Cannon, and portrayed Lizzie in the TV film "The Rainmaker" (1982), winning the CableACE Award for Actress in a Theatrical or Non-Musical Program. In the following year, she also won an Emmy Award nomination for Outstanding Supporting Actress – Miniseries or a Movie, for her performance in the role of Margie Young-Hunt in the TV drama "The Winter Of Our Discontent", which was followed by winning a BAFTA Award nomination in the Best Actress in a Supporting Role category for her portrayal of Carol in the crime drama film "Once Upon A Time In America" (1984). Afterwards, she appeared in such TV film titles as "Scorned And Swindled" (1984) playing Sharon Clark, "Circle of Violence: A Family Drama" (1986) starring as Georgia Benfield, and "Something In Common" (1986) as Shelly Grant. By the end of the 1980s, she had also landed the role of Marie Wolfe in the musical comedy "Heartbreak Hotel" (1988).
Later Career
To speak further about her career, Tuesday became more inactive in the world of acting after the 1980s, as she played Mrs. Prendergast in the 1993 drama thriller film "Falling Down", featuring Robert Duvall and Michael Douglas, and then appeared in support roles in such titles as "Feeling Minnesota" (1996), "Chelsea Walls" (2001) and "Intimate Affairs" (2001). Subsequently, she decided to retire.
Tuesday Weld Net Worth and Assets
Her acting career was active between 1956 and 2001, and she achieved considerable success during that period by starring in more than 60 film and TV titles. So, if you ever wondered how rich Tuesday Weld is, it has been estimated by authoritative sources that the total size of her net worth of of late-2018 is over $5 million, accumulated largely through her successful acting career. Her assets currently include her home located in the Hollywood Hills, that she bought for $1.8 million in 2018, after selling her beach house in Montauk, Long Island, New York, plus a second home in Manhattan, New York City.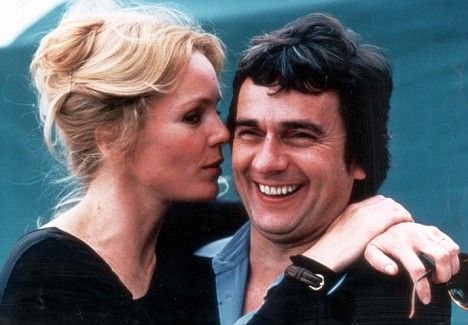 Personal Life and Marriages
Regarding her personal life, Tuesday Weld has been married three times. Her first husband was screenwriter Claude Harz (1965-1971), with whom she had a daughter named Natasha Harz. Tuesday's second husband was British actor and musician Dudley Moore from 1975 to 1980, with whom she also has a child, a son named Patrick H. Moore. After divorcing her second husband, she married Israeli concert violinist Pinchas Zukerman in 1985, but they divorced in 1998. Moreover, she has been romantically associated with such famous personalities as Elvis Presley, John Ireland, Al Pacino, Omar Sharif, and others.
General Info
| | |
| --- | --- |
| Full Name | Tuesday Weld |
| Height | 1.62 m |
| Profession | Actor, Child model |
| Education | Hollywood High School |
| Nationality | American |
Family
| | |
| --- | --- |
| Spouse | Pinchas Zukerman, Dudley Moore, Claude Harz |
| Children | Patrick H. Moore, Natasha Harz |
| Parents | Lathrop Motley Weld, Yosene Balfour Ker |
| Siblings | David Balfour Weld, Sarah King Weld |
Accomplishments
| | |
| --- | --- |
| Awards | Golden Globe Award for Best New Star of the Year – Actress |
| Nominations | Academy Award for Best Actress in a Supporting Role, Golden Globe Award for Best Actress – Motion Picture – Drama, BAFTA Award for Best Actress in a Supporting Role, Primetime Emmy Award for Outstanding Supporting Actress in a Limited Series or a Movie |
| Movies | Once Upon a Time in America, Pretty Poison, Wild in the Country, The Cincinnati Kid, Falling Down, Looking for Mr. Goodbar, Lord Love a Duck, Rock, Rock, Rock, Thief, I Walk the Line, Soldier in the Rain, Return to Peyton Place, Rally Round the Flag, Boys!, Author! Author!, High Time, Who'll Stop th... |
| TV Shows | The Eleventh Hour, The Many Loves of Dobie Gillis, Follow the Sun, The Tab Hunter Show, DuPont Show of the Week |
Social profile links
Marks
| # | Marks / Signs |
| --- | --- |
| 1 | Curvaceous figure |
| 2 | Platinum blonde hair and green eyes |
Salary
Quotes
| # | Quote |
| --- | --- |
| 1 | [About her mother] I hated Mama. I didn't feel really free until she died. Otherwise her death really didn't affect me much. Mama is already back here wandering around doing something. I hope as a puppy dog. |
| 2 | [About "Pretty Poison"] Don't talk to me about it. I couldn't bear Noel Black even speaking to me. When he said 'Good morning,' it destroyed my day. |
| 3 | [In a 1972 interview] I don't like interviews because your brain can be picked. That's not nice anywhere - even in a living room. |
| 4 | [After being asked why she turns down sure hits like "Bob and Carol and Ted and Alice"] It reeked of success. I may be self-destructive, but I like taking chances with movies. I like challenges, and I also like the particular position I've been in all these years, with people wanting to save me from the awful films I've been in... I think the Tuesday Weld cult is a very nice thing. |
| 5 | [Asked about a 1971 Tuesday Weld Film festival] I was astonished. That's an honor usually reserved for someone like Garbo or Bogart. |
| 6 | [on Sue Lyon] I don't think of her as an actress or otherwise. She just doesn't occupy that much of my mind. I don't know her. |
| 7 | [on her reputation as a "wild child"] As a teenager, I was a wreck. I drank so much I can't remember anything. |
| 8 | It seems the brighter you are, the deeper the hole you get into. |
| 9 | [about Elvis Presley] He walked into a room and everything stopped. Elvis was just so physically beautiful that even if he didn't have any talent . . . just his face, just his presence. And he was funny, charming, and complicated, but he didn't wear it on his sleeve. You didn't see that he was complicated. You saw great needs. |
| 10 | I do not ever want to be a huge star. Do you think I want a success? I refused Bonnie and Clyde (1967) because I was nursing at the time but also because deep down I knew that it was going to be a huge success. The same was true of "Bob and Carol and Fred and Sue" or whatever it was called [Bob & Carol & Ted & Alice (1969)]. It reeked of success. |
Facts
| # | Fact |
| --- | --- |
| 1 | Turned down the role of Janet in The Rocky Horror Picture Show (1975). |
| 2 | Was in the running for the role of the mother in Poltergeist (1982) which went to JoBeth Williams. |
| 3 | Had to withdraw from Performance (1970) due to an injury before shooting began. |
| 4 | Tuesday was born on a Friday. |
| 5 | Actor Anthony Perkins and actress Dina Merrill (both of whom were co-stars) are Weld's third cousins. |
| 6 | Weld and her Wild in the Country (1961) co-star Hope Lange both portrayed the character of Selena Cross; Weld in the movie sequel Return to Peyton Place (1961) , Lange in the original film Peyton Place (1957). |
| 7 | In 1971 the 8th Street Playhouse in New York's Greenwich Village hosted a Tuesday Weld Film Festival. |
| 8 | Weld lives in Aspen area and has turned down work for over 10 years. Her major agents still send her scripts weekly, but she is writing and close to her daughter and granddaughter. She is offered "mother roles" on hit series, but looks better than her years. [June 2010] |
| 9 | First cousin of ex Governor William Weld of Massachussetts and both their lineages precede the founding fathers. The Weld name is on more buildings at Harvard in honor of her family establishing the University and is one of the most important family lineages in America. |
| 10 | Sold her homes in New York in Manhattan, and beach house in Montauk and is now living in Colorado near Aspen. |
| 11 | Was considered to play Mrs. Lovett in a film version of the musical "Sweeney Todd: The Demon Barber of Fleet Street", but she passed on the role as time went on. When it was finally made in the 2000s, the role went to Helena Bonham Carter. |
| 12 | Born at 01:34 AM (EWT). |
| 13 | In Tiny Tim's recording of George M. Cohan's song "Then I'd be Satisfied with Life" (on his 1968 album "God Bless Tiny Tim"), he changes the line "If Hettie Green would only be my wife" to "If Tuesday Weld would only be my wife". |
| 14 | The first year she was on the set of The Many Loves of Dobie Gillis (1959) she was mobbed so much by the press that she finally cut them off entirely. After that her name was seldom mentioned when the show was written about. |
| 15 | 1958 Deb Star. |
| 16 | Refused to screen test (as did Natalie Wood) for the part of Daisy Buchanan in the 1974 remake of The Great Gatsby (1974). |
| 17 | Donald Fagen mentions her in his song "New Frontier" on the album "The Nightfly": "Introduce me to that big blonde/She's got a touch of Tuesday Weld." |
| 18 | Singer Walter Egan recorded "Tuesday Weld", his self-penned tribute to the actress, on his 1980 album "The Last Stroll". |
| 19 | Graduated from Hollywood Professional School in 1960 and was the class valedictorian. |
| 20 | Gave birth to her 2nd child at age 32, a son Patrick H. Moore on February 26, 1976. Child's father was her 2nd ex-husband, Dudley Moore. |
| 21 | Gave birth to her 1st child at age 23, a daughter Natasha Harz on August 26, 1966. Child's father was her 1st ex-husband, Claude Harz. |
| 22 | Turned down the films Bob & Carol & Ted & Alice (1969), True Grit (1969) and Cactus Flower (1969). |
| 23 | When asked by a reporter what drove her into seclusion in the 1970s, she answered, "I think it was a Buick." |
| 24 | She was director Roman Polanski's first choice for the title role in Rosemary's Baby (1968) because he thought her pure, American looks would contrast well with the film's dark undertones. The studio preferred Mia Farrow, however, who had become a star on the enormously popular night-time soap opera Peyton Place (1964). A few years later, Polanski wanted her to star in his film version of Macbeth (1971). She lost the part when she refused to do a nude sleepwalking scene. The role was eventually played by Francesca Annis. |
| 25 | Turned down the role of Bonnie in Bonnie and Clyde (1967). |
| 26 | Was considered for the title roles in Lolita (1962) and Norma Rae (1979). |
| 27 | Featured on the cover of the album "Girlfriend" by Matthew Sweet. [1991] |
Pictures
Movies
Actress
| Title | Year | Status | Character |
| --- | --- | --- | --- |
| Chelsea Walls | 2001 | | Greta |
| Intimate Affairs | 2001 | | Sasha |
| Feeling Minnesota | 1996 | | Nora Clayton |
| Falling Down | 1993 | | Mrs. Prendergast |
| Chillers | 1990 | TV Series | Jessica |
| Heartbreak Hotel | 1988 | | Marie Wolfe |
| Something in Common | 1986 | TV Movie | Shelly Grant |
| Circle of Violence: A Family Drama | 1986 | TV Movie | Georgia Benfield |
| Scorned and Swindled | 1984 | TV Movie | Sharon Clark |
| Once Upon a Time in America | 1984 | | Carol |
| The Winter of Our Discontent | 1983 | TV Movie | Margie Young-Hunt |
| The Rainmaker | 1982 | TV Movie | Lizzie |
| Author! Author! | 1982 | | Gloria Travalian |
| Thief | 1981 | | Jessie |
| Madame X | 1981 | TV Movie | Holly Richardson |
| Serial | 1980 | | Kate Linville Holroyd |
| Mother and Daughter: The Loving War | 1980 | TV Movie | Lillie Lloyd McCann |
| Who'll Stop the Rain | 1978 | | Marge Converse |
| A Question of Guilt | 1978 | TV Movie | Doris Winters |
| Looking for Mr. Goodbar | 1977 | | Katherine |
| F. Scott Fitzgerald in Hollywood | 1975 | TV Movie | Zelda Fitzgerald |
| Reflections of Murder | 1974 | TV Movie | Vicky |
| Play It As It Lays | 1972 | | Maria Wyeth Lang |
| A Safe Place | 1971 | | Susan / Noah |
| I Walk the Line | 1970 | | Alma McCain |
| Pretty Poison | 1968 | | Sue Ann Stepanek |
| Cimarron Strip | 1968 | TV Series | Heller |
| The Crucible | 1967 | TV Movie | Abigail Williams |
| Lord Love a Duck | 1966 | | Barbara Ann Greene |
| The Cincinnati Kid | 1965 | | Christian |
| I'll Take Sweden | 1965 | | JoJo Holcomb |
| The Fugitive | 1964 | TV Series | Mattie Braydon |
| Mr. Broadway | 1964 | TV Series | Emily |
| Soldier in the Rain | 1963 | | Bobby Jo Pepperdine |
| The Greatest Show on Earth | 1963 | TV Series | Louisa Johansen |
| The DuPont Show of the Week | 1963 | TV Series | Elsie Brinkmann |
| The Eleventh Hour | 1963 | TV Series | Denise Dunlear |
| The Dick Powell Theatre | 1962 | TV Series | Stacy Palmer / Leslie Clark |
| The Many Loves of Dobie Gillis | 1959-1962 | TV Series | Thalia Menninger |
| Ben Casey | 1962 | TV Series | Melanie Gardner |
| Route 66 | 1962 | TV Series | Miriam Moore |
| Naked City | 1962 | TV Series | Ora Mae Youngham |
| Adventures in Paradise | 1962 | TV Series | Gloria Dannora |
| Bachelor Flat | 1961 | | Libby Bushmill / Libby Smith |
| Bus Stop | 1961 | TV Series | Cherie |
| Follow the Sun | 1961 | TV Series | Barbara Beaumont |
| Wild in the Country | 1961 | | Noreen Braxton |
| Return to Peyton Place | 1961 | | Selena |
| Zane Grey Theater | 1960 | TV Series | Beth Lawson |
| The Tab Hunter Show | 1960 | TV Series | Ginny |
| High Time | 1960 | | Joy Elder |
| Sex Kittens Go to College | 1960 | | Jody |
| The Millionaire | 1960 | TV Series | Beth Boland |
| Because They're Young | 1960 | | Anne Gregor |
| 77 Sunset Strip | 1959-1960 | TV Series | Kitten Lang / Barrie |
| The Private Lives of Adam and Eve | 1960 | | Vangie Harper |
| The Adventures of Ozzie & Harriet | 1958-1959 | TV Series | Connie / Cathy / Ricky's Girlfriend |
| The Red Skelton Hour | 1959 | TV Series | Starlet |
| The Five Pennies | 1959 | | Dorothy Nichols - Age 13 |
| Rally 'Round the Flag, Boys! | 1958 | | Comfort Goodpasture |
| Goodyear Playhouse | 1957 | TV Series | |
| The Wrong Man | 1956 | | Giggly Girl (uncredited) |
| Rock Rock Rock! | 1956 | | Dori |
Soundtrack
| Title | Year | Status | Character |
| --- | --- | --- | --- |
| I'll Take Sweden | 1965 | performer: "Give It to Me" - uncredited | |
| The 31st Annual Academy Awards | 1959 | TV Special performer: "Almost in Your Arms Love Song from Houseboat" | |
Self
| Title | Year | Status | Character |
| --- | --- | --- | --- |
| Women I Love: Beautiful But Funny | 1982 | TV Movie | Herself |
| The 50th Annual Academy Awards | 1978 | TV Special | Herself - Nominee: Best Actress in a Supporting Role |
| The Dick Cavett Show | 1971 | TV Series | Herself |
| The Tonight Show Starring Johnny Carson | 1963-1971 | TV Series | Herself - Guest / Herself |
| The 36th Annual Academy Awards | 1964 | TV Special | Herself - Presenter: Best Sound Effects |
| The Bob Hope Show | 1961-1964 | TV Series | Herself / Herself - Guest |
| What's My Line? | 1962 | TV Series | Herself - Mystery Guest |
| The 33rd Annual Academy Awards | 1961 | TV Special | Herself - Audience Member |
| The Annual National Sports Awards | 1961 | TV Special | Herself - Presenter |
| The National Sports Awards | 1961 | TV Special | Herself - Presenter |
| The Dinah Shore Chevy Show | 1960 | TV Series | Herself |
| About Faces | 1960 | TV Series | Herself |
| Hedda Hopper's Hollywood | 1960 | TV Movie documentary | Herself |
| The Juke Box Jury | 1959 | TV Series | Herself |
| The 31st Annual Academy Awards | 1959 | TV Special | Herself - Performer |
Archive Footage
| Title | Year | Status | Character |
| --- | --- | --- | --- |
| Making the Boys | 2011 | Documentary | Herself |
| Hollywood Screen Tests: Take 2 | 1999 | TV Special documentary | Herself (uncredited) |
| The Beatles Anthology | 1995 | TV Mini-Series documentary | Dori |
| Our Time | 1985 | TV Series | Herself |
Awards
Won Awards
| Year | Award | Ceremony | Nomination | Movie |
| --- | --- | --- | --- | --- |
| 1981 | Stinker Award | The Stinkers Bad Movie Awards | Most Annoying Fake Accent: Female | Thief (1981) |
| 1960 | Golden Globe | Golden Globes, USA | Most Promising Newcomer - Female | The Five Pennies (1959) |
Nominated Awards
| Year | Award | Ceremony | Nomination | Movie |
| --- | --- | --- | --- | --- |
| 1985 | BAFTA Film Award | BAFTA Awards | Best Supporting Actress | Once Upon a Time in America (1984) |
| 1984 | Primetime Emmy | Primetime Emmy Awards | Outstanding Supporting Actress in a Limited Series or a Special | The Winter of Our Discontent (1983) |
| 1983 | ACE | CableACE Awards | Actress in a Theatrical or Non-Musical Program | The Rainmaker (1982) |
| 1981 | Stinker Award | The Stinkers Bad Movie Awards | Worst Actress | Thief (1981) |
| 1981 | Stinker Award | The Stinkers Bad Movie Awards | Worst On-Screen Couple | Thief (1981) |
| 1978 | Oscar | Academy Awards, USA | Best Actress in a Supporting Role | Looking for Mr. Goodbar (1977) |
| 1973 | Golden Globe | Golden Globes, USA | Best Actress in a Motion Picture - Drama | Play It As It Lays (1972) |
| 1960 | Golden Laurel | Laurel Awards | Top Female New Personality | 4th place. |
2nd Place Awards
| Year | Award | Ceremony | Nomination | Movie |
| --- | --- | --- | --- | --- |
| 1968 | NYFCC Award | New York Film Critics Circle Awards | Best Actress | Pretty Poison (1968) |
Source:
IMDb
,
Wikipedia