Who is Gretchen Mol?
Gretchen is an American actress, perhaps best known for her role as Gillian Darmody in the TV series "Boardwalk Empire", in addition to several other notable roles she's had in her career.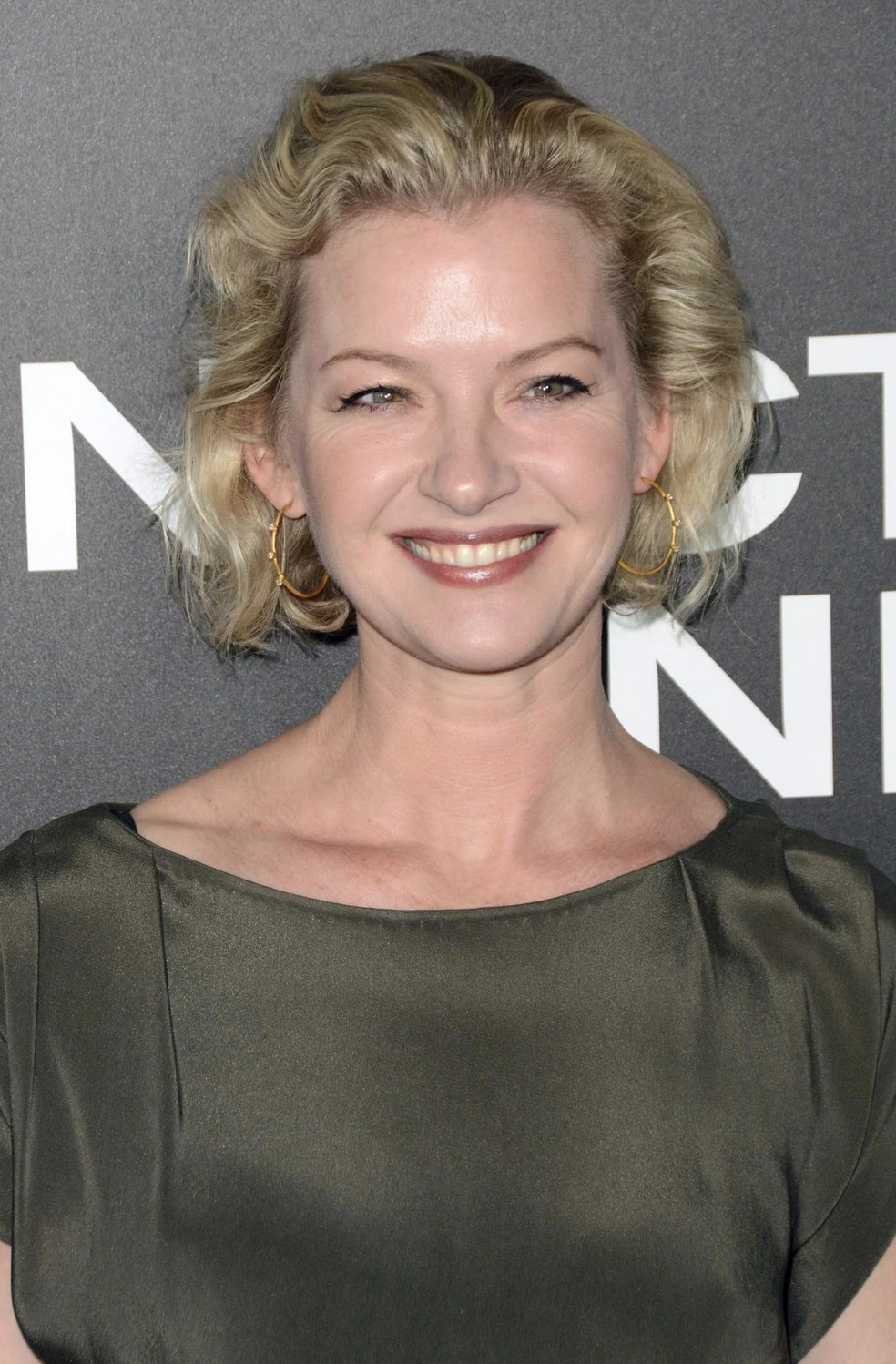 What is Gretchen Mol Doing Now?
Gretchen recently appeared in several episodes of the TV series "Perry Mason" (2020–2023). The show stars Matthew Rhys as Perry Mason, Chris Chalk as Paul Drake and Juliet Rylance as Della Street, and is set in booming 1932 Los Angeles, where a down-and-out defense attorney, Perry Mason, takes on the case of a lifetime, bracing for the murder trial of the century.
Mol is set to appear in the upcoming film "The Invisibles", directed by Andrew Currie, which explores the story of a couple facing the end of their marriage, with the husband gradually disappearing. As he fades from existence, he discovers a new world of people who have vanished like him. The film also stars Tim Blake Nelson, Bruce Greenwood, Nathan Alexis and Simon Webster.
Wiki: Age, Childhood, and Education
Gretchen Mol was born on 8 November 1972, in Deep River, Connecticut USA. Her mother Janet (née Morgan), is an artist and teacher, while her father was a teacher at RHAM High School. Growing up, she attended high school alongside future Broadway actor Peter Lockyer, with whom she shared the stage in school musicals and plays. Gretchen has a brother named Jim Mol, who works as a director and editor in the film industry.
For her education, Gretchen enrolled at The American Musical and Dramatic Academy, honing her acting skills, and later graduated from the prestigious William Esper Studio. During her early career pursuits, she briefly worked as an usher at the Angelika Film Center in New York, a place she followed her brother to when he was attending NYU film school.
Career Beginnings
Gretchen Mol's acting career took its initial steps in summer stock theatre in Vermont. During this time, she portrayed a diverse range of roles, including performances in notable productions such as "Godspell" and "110 in the Shade".
Gretchen made her on-screen debut in 1996, with a minor role in the film "Girl 6". The film stars Theresa Randle as the titular character, who becomes a phone sex operator to make ends meet. Gretchen played the role of "Girl #12" in this Spike Lee-directed comedy-drama, that explores the life of a struggling actress turned phone sex worker.
In 1997, Gretchen Mol played the role of Mary Greenway in the film "The Last Time I Committed Suicide", starring Thomas Jane, Keanu Reeves, Adrien Brody, and Clair Forlani, among others.
Gretchen next portrayed Anna Swann in the romantic drama "Music from Another Room", starring Jude Law and Jennifer Tilly. The plot revolves around a man who, after witnessing a newborn baby's birth, believes that he's found his one true love.
A happy birthday to the lovely and talented Gretchen Mol! Rounders is good, Boardwalk Empire is underrated, and I hope to see more of you in the future in movies/ television. #HappyBirthday #GretchenMol #HappyBirthdayGretchenMol pic.twitter.com/jzeHlE3OCd

— End Credit Reviews (@EndCreditReview) November 8, 2018
Gretchen then played the role of Jo in the film drama "Rounders"; the main stars included Matt Damon and Edward Norton, and the movie explores the underground world of high-stakes poker, and Jo is a key within the poker-playing community.
Before the decade ended, she featured in several high-profile productions, portraying  Beatrice Gruman in the 1998 film "Finding Graceland", starring alongside Harvey Keitel. The film follows a man who believes he's Elvis Presley, and his encounter with Beatrice as they embark on a road trip to Graceland.
In 1999, Gretchen Mol played dual roles as Jane Fuller and Natasha Molinaro in "The Thirteenth Floor", a sci-fi thriller starring Craig Bierko and Vincent D'Onofrio, which explores a virtual reality world in which characters' lives are intertwined, leading to mysterious and mind-bending consequences.
Also in 1999, she portrayed Marion Davies in "Cradle Will Rock", directed by Tim Robbins. The film boasts an ensemble including John Cusack, Bill Murray and Susan Sarandon, set against the backdrop of 1930s theater and politics, delving into the controversy surrounding the production of a politically charged play during the Great Depression.
In the new millennium, Gretchen took on the main role of Lynne Camden in the TV series "Girls Club", co-stars of the show include Kathleen Robertson and Chyler Leigh. The series revolves around the lives of three young female lawyers working in a San Francisco law firm.
In 2003, Gretchen took on the role of Jenny in the film "The Shape of Things". The main stars of the film include Paul Rudd and Rachel Weisz, with the plot centering around a socially awkward man who undergoes a dramatic transformation thanks to his relationship with an artist, Jenny.
In 2005, Gretchen starred as the titular character in the film "The Notorious Bettie Page", portraying the iconic pin-up model in this biographical drama. The film explores her life, modeling career, and her impact on American pop culture in the 1950s.
The following year, Gretchen played the role of Grace in the film "Puccini for Beginners", starring Elizabeth Reaser and Justin Kirk in the romantic comedy that revolves around a love triangle involving a writer, a restaurateur, and a graduate student.
In 2007, Gretchen Mol appeared in the film "Trainwreck: My Life as an Idiot", as Lynn, co-starring Seann William Scott.
In 2008, Gretchen Mol played the role of Catherine Caswell in the film "An American Affair", co-starring Cameron Bright and Noah Wyle. The story is set in the early 1960s, and revolves around a young boy's fascination with his mysterious neighbor, Catherine Caswell, which leads to unexpected and intriguing discoveries about her and the world around him.
The same year, Mol took on the role of Elaine Grasso in the film "Tenure", co-starring Luke Wilson. The film revolves around a college professor fighting for tenure, while dealing with personal and professional challenges.
From 2008 to 2009, Gretchen Mol portrayed Annie Norris in the TV series "Life on Mars", playing the main role in the series, which also starred Jason O'Mara. The show follows the story of a modern-day detective who finds himself transported back in time to 1973, and works on solving cases with the police department of that era.
Success with "Broadwalk Empire"
Gretchen Mol's role as Gillian Darmody in the TV series "Boardwalk Empire" from 2010 to 2014 marked a significant turning point in her career. Initially introduced as a recurring character in the first season with 9 episodes, her portrayal of Gillian Darmody garnered attention and accolades. Gillian was a mother, a brothel owner, and a woman entangled in the intricate web of Atlantic City's underworld during the Prohibition era.
Due to Gretchen's compelling performance and the character's growing importance to the storyline, she was promoted to a main role in subsequent seasons, appearing in 30 episodes.
Other Projects and Continued Success
Continuing her career after the success of "Boardwalk Empire", Gretchen Mol took on various roles in TV series: in 2015, she had a recurring role as Nina in "Mozart in the Jungle", and the following year, played the main role of Jaclyn Blackstone in the TV series "Chance".
In 2018, she portrayed Dr. Agatha Matheson in the main role in the TV series "Nightflyers", and in the same year, Gretchen had the recurring role as Evelyn Dutton in "Yellowstone", and additionally, the recurring role as Sam Hennessy in "Seven Seconds".
Gretchen next portrayed Sandra in the film "Palm Trees and Power Lines", directed by Jamie Dack, and co-starring Lily McInerny as Lea, Quinn Frankel as Amber, and Emily Jackson as a Makeup YouTuber. The story revolves around a disconnected teenage girl, Lea, who becomes involved in a relationship with a man twice her age.
Gretchen Mol also worked on the short-lived TV series "American Gigolo" in 2022. Created by David Hollander, the show stars Jon Bernthal as Julian Kaye, Gretchen Mol as Michelle Stratton, and Lizzie Brocheré as Isabelle Desnain; it follows Julian Kaye after his wrongful conviction release following 15 years in prison. He struggles to find his footing in the modern-day Los Angeles sex industry, and navigates his complicated relationships.
Net Worth
According to authoritative sources, Gretchen Mol's net worth is estimated at $8 million, as of mid-2023.
Personal Life, Marriage, Husband, Children
Gretchen Mol has been married to film director Tod Williams since 1 June 2004. The couple has two children, a son born in 2007 and a daughter in 2011.
Gretchen Mol serves as the national spokesperson in the United States for the PMD Foundation, dedicated to funding research and raising awareness of Pelizaeus-Merzbacher disease, a neurological disorder that affects children worldwide. Gretchen Mol's involvement with the PMD Foundation was motivated by personal experience, as she lost one of her cousins to amyotrophic lateral sclerosis (ALS), commonly known as "Lou Gehrig's Disease".
Appearance and Body Measurements
Gretchen Mol has blonde hair and green eyes. She stands at a height of 5ft 6ins (1.67m), weighs approximately 130lbs (58kgs), with vital statistics of 34-24-33, and bra size 34B.