Who is Thomas Lennon?
American actor, screenwriter, producer, director and comedian Thomas Patrick Lennon was born under zodiac sign Leo on 9 August 1970, in Oak Park, Illinois USA. He has close to 200 acting credits, but is perhaps known best for portraying the lead character Lieutenant Jim Dangle in all 124 episodes of the popular crime comedy series "Reno 911!", which today also stars Cedric Yarbrough and Robert Ben Garant, and was created besides Thomas by Kerri Kenney and Robert Ben Garant back in 2003. It follows what goes on in the Sheriff's Department in Reno, Nevada, and the series has won one of its seven award nominations.
Thomas is currently shooting for the upcoming movies "Needle Little Christmas", "Chosen Family" and "Destroy All Neighbors", as well as for the upcoming series "Rock, Paper, Scissors" and "Uglydolls".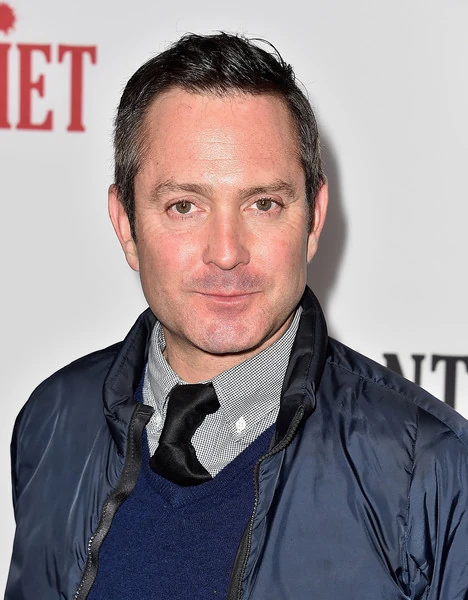 Education and early life
Thomas was raised in Oak Park alongside his older sister Meggan Lennon, by their father Timothy Lennon and mother Kathleen (nee McSheehy); not many other details have been disclosed about Thomas' family, as he respects their privacy.
He was only 10 when he made his debut TV series appearance, playing 1st Fat Boy in the 1980 episode "Heart Like a Wheel" of the family drama "Breaking Away", but Thomas had no other roles in the following 12 years, as his parents wanted him to focus on his education.
He studied at Oak Park and River Forest High School, then upon matriculating in 1988 enrolled at New York University, from which he graduated with a Bachelor's degree in 1992; during his time at the university, Thomas was a member of the comedy troupe The New Group.
Roles in movies
Thomas' debut film role was playing Geoff in the 1992 short comedy "Aisle Six", and some of his following roles were later that year in the comedy "You Wrote It, You Watch It", the 1995 comedy "MTV: The State, Skits and Stickers", and the 1999 romantic thriller comedy "Drop Dead Gorgeous".
In 2001, he played Eric in the sports comedy "Out Cold", which starred David Denman and Flex Alexander, and was directed by Emmett Malloy and Brendan Malloy; it follows a snowboarder who's made plans to make his own snowboard park. Thomas could then have been seen appearing in the 2003 romantic comedy "How to Lose a Guy in 10 Days", the 2005 romantic drama "Heights" and the 2005 adventure science fiction comedy movie "The Hitchhiker's Guide to the Galaxy" (voice role).
The year 2007 saw him play Karl Wolfschtagg in the sports crime comedy "Balls of Fury", which starred Christopher Walken and Dan Fogler, and was written and directed by Robert Ben Garant; it follows a former professional ping-pong player who's now become an FBI agent. The remainder of the 2000s saw Thomas appear in the 2008 comedy "Eden Court", the 2009 fantasy comedy "17 Again" and the 2009 romantic comedy "I Love You, Man".
Guys, the YOU video is the fakest bit I've ever seen and I was cut out of Hot Tub Time Machine 2.

— Thomas Lennon (@thomaslennon) November 17, 2021
In 2015, he portrayed BMW Guy in the mystery science fiction comedy "Hot Tub Machine 2", which starred Craig Robinson and Rob Corddry, and was directed by Steve Pink. It follows Nick and Jacob who want to go back in time to save their friend Lou from being shot to death but have instead travelled 10 years into the future; the movie was nominated for three awards.
Some of Thomas' most recent film roles have been in the short comedy "The Quest for the Brown Diamond", the comedy "Best Clowns" and the family comedy "Zoey 102", all released in 2023.
Roles in TV series
From 1993 through 1995, Thomas played various characters in the comedy "The State", which starred Michael Ian Black and Kevin Allison, and was created by Jonathan K. Bendis. It follows the lives of 11 members of a comedy troupe and the series was nominated for only a single award. The remainder of the '90s saw Thomas appear in an episode of a couple of series, including the comedy "The Daily Show", another comedy "Apt. 2F" and the evergreen sitcom "Friends".
In 2002, he starred as Chester E. Donge in all 10 episodes of the drama "MDs", which also starred John Hannah and William Fichter, and was created by Gary Tieche. It follows the lives of several doctors and the series won a 2003 American Society of Cinematographers Award for Outstanding Achievement in Cinematography in Regular Series. Thomas appeared in only a couple of other series in the 2000s, including an episode of the comedy "Stacked", the romantic comedy "Wainy Days" and the comedy "The Horrible Terrible Misadventures of David Atkins".
From 2015 through 2017, he portrayed the main character Felix Unger in all 38 episodes of the comedy "The Odd Couple", which also starred Matthew Perry and Lindsay Sloane, and was created by Joe Keenan and Danny Jacobson; it follows two friends who've begun living together now that their wives have kicked them out of their houses.
Some of Thomas' most recent roles in TV series have been in the 2023 episode "Who's a Party Pony?" of the animated comedy "House Broken", six episodes of the animated short adventure "The Ghost and Molly McGee" since 2021 and the 2023 episode "Pilot" of the animated family comedy "Rock, Paper, Scissors", all voice roles.
Other credits
Thomas has received five special thanks, including for the 2007 short documentary film "Balls Out: The Making of 'Balls of Fury'", the 2007 short documentary film "Under the Balls: The Life of Ball Wrangler" and the 2014 romantic comedy movie "They Came Together".
He has 31 writing and 12 producing credits, while some of his most notable writing work has been the 2014 comedy film "Comedy Central's All-Star Non-Denominational Christmas Special", the 2014 adventure family comedy movie "Night at the Museum: Secret of the Tomb" and 102 episodes of the series "Reno 911!" from 2003 through 2020.
Some of Thomas' recent talk-show appearances have been in "Celebrity Wheel of Fortune", "Sidewalks Entertainment" and "Bad Dates with Jameela Jamil".
Awards and nominations
Thomas has been nominated for seven awards, including his two Primetime Emmy nominations for Outstanding Short Form Comedy or Drama Series in 2020 and 2021, both for "Reno 911!" and his 2022 Primetime Emmy nomination for Outstanding Television Movie, for "Reno 911! The Hunt for QAnon".
Love life and wife
Thomas and his wife are keeping the details of their marriage away from media, but a bit about it is still known. He and American actress Jenny Robertson exchanged vows in a small and private ceremony on 26 April 2002; she has 38 acting credits and is perhaps still known best for portraying Millie in the 1988 romantic sports comedy movie "Bull Durham", which won seven of its 13 award nominations, including an Oscar nomination for Best Writing, Screenplay Written Directly for the Screen.
Jenny gave birth to their son Oliver Patrick Lennon in 2009.
There are no other women whom Thomas has perhaps been with, that we know about; he's married to Jenny Robertson as of September 2023 and they have a son together.
Interesting facts and hobbies
Thomas is a huge fan of actor Jackie Chan and some of his favorite movies are "Police Story", "The Karate Kid" and "Rush Hour"; his favorite movie of all time is the 1985 science fiction thriller "Brazil", which starred Jonathan Pryce, Robert De Niro and Kim Greist, and follows a bureaucrat in a dystopic society who's become an enemy of the state.
One of his best friends is American actor and musician 'Weird Al' Yankovic, and Thomas was one of his speakers at his Walk of Fame Ceremony.
His sister Meggan's today an actress, producer and singer, and is perhaps known best for playing Maya Burroughs in the 2011 romantic science fiction film "Another Earth", which won seven of its 21 award nominations.
Thomas loves to listen to music, and is a fan of Morrissey and The Smiths.
Appearance and net worth
Thomas' age is 53. He has brown hair and eyes, weighs around 155lbs (71kgs) and is 5ft 8ins (1.73m) tall.
Thomas' net worth's been estimated at over $6 million, as of September 2023.